Note: a duncan fits Carvin stock routes (for sixers, that is). So i picked up an alt 8 a while ago, and recently slapped it into the bridge of the ct6. Problem is, the holes to mount the ring to the body dont line up. Oh well, i just let the ring arc a bit, and slapped it in there temporariily. today, i snagged a great deal on a duncan 5-2, which is similar to a hotter version of their vintage, but with A2 magnets on the top 3 strings, and A5 on the bottom 3. that did not fit as a conversion plate sits slanted. so, i set off to redrill all the holes and fix the route to take the single.
i routed it out with my dremel, taking the top left and bottom right corners out. couldnt get a good pic at the time, got one at a later step.
next, i drove kitchens, as ace calls them (basically huge pine skewer toothpick things) into the old screw holes with some titebond.
i then cut them as close as i could to the top without damaging it, and used a pinhead sized ball sander on my dremel to flatten them down. then hit with a bit of expo marker (which shows up brown in the pic, but almost invisible in person,, not that it matters under the ring) to blend it for some reason. Here you can see where i routed it out. i cleaned it up a bit with some paper to get it super straight afterwards, before installing the new rings.
I then positioned the rings, and taped them in place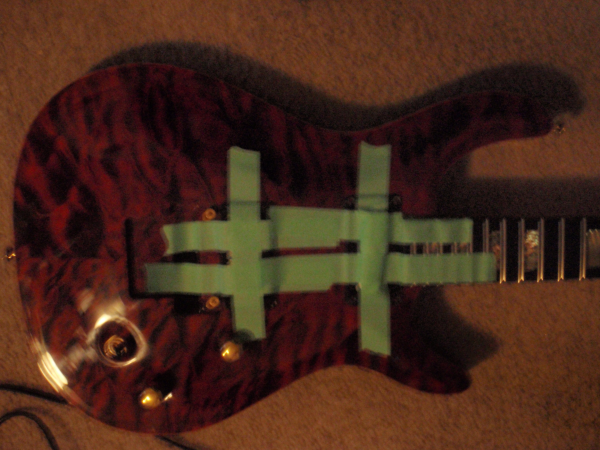 Drilled the holes out, and mounted the new pups and rings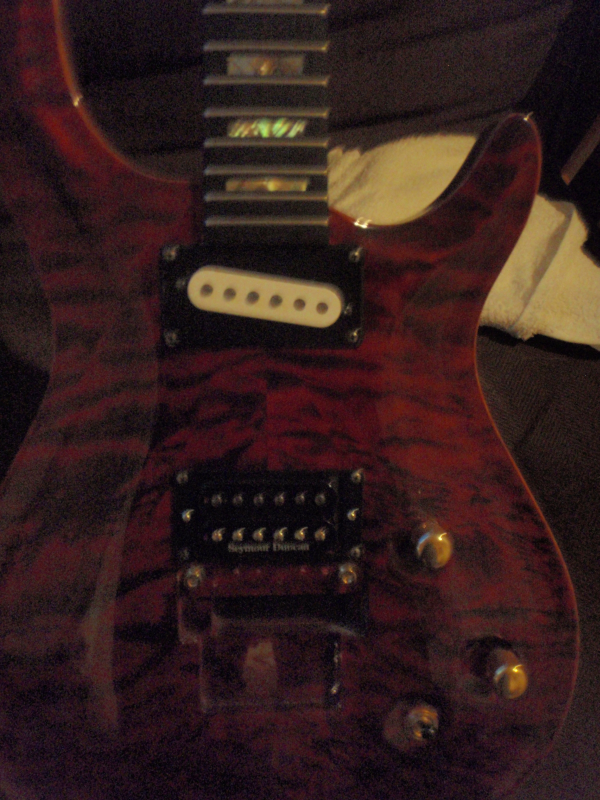 yes im aware the neck pup is white, its got an unusually short core, and im having a bit of a time finding a black cover that fits well. i might just spray this one when i get a chance.
Sounds fucking great. im thrilled with the combo