Woke up this morning, thought I'd check to see if anything had arrived.
It had! At My Brothers door though
- He lives in our Porch
On to the pictures:
A Package
Spanner?...No
Sharpie?...No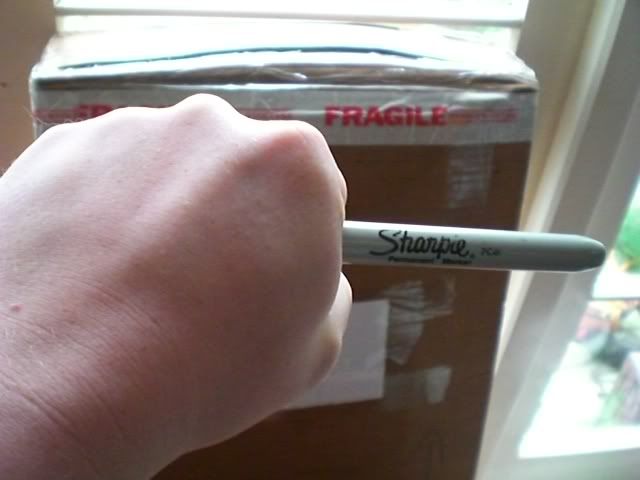 Ibanez AX30 pickguard?...No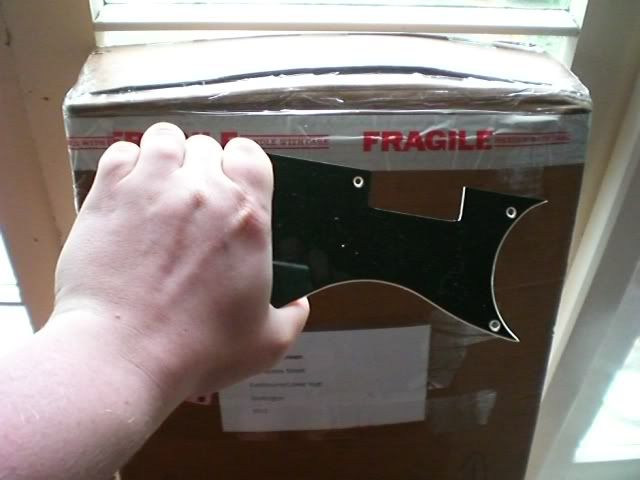 Thingie clippers?...Yep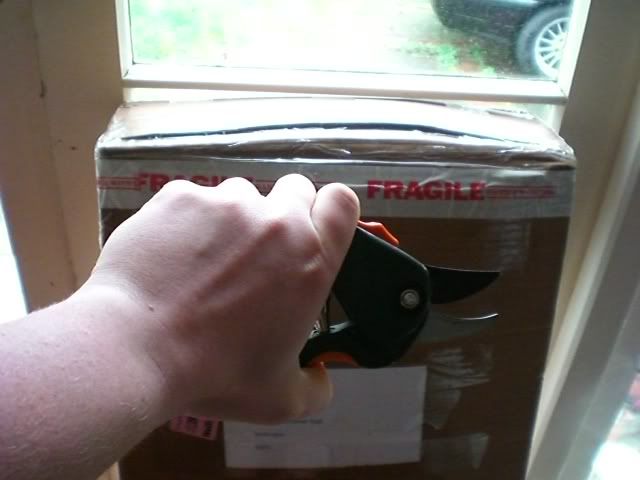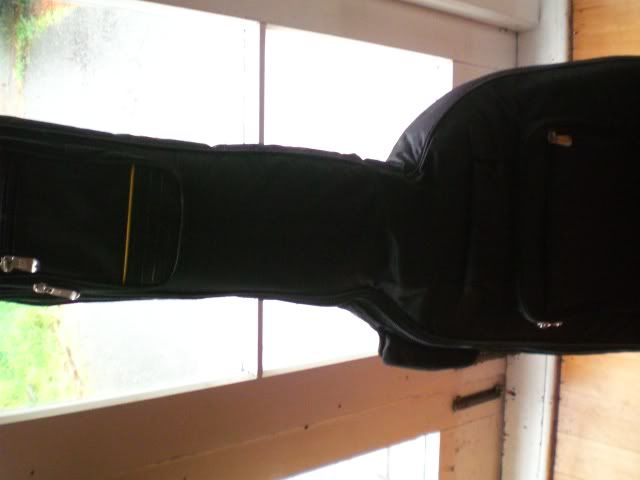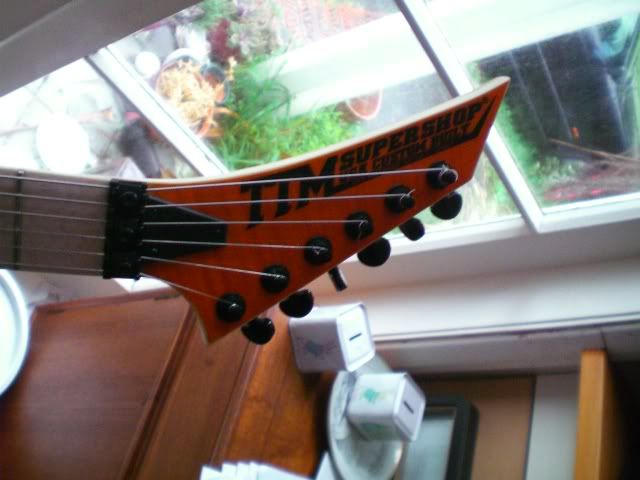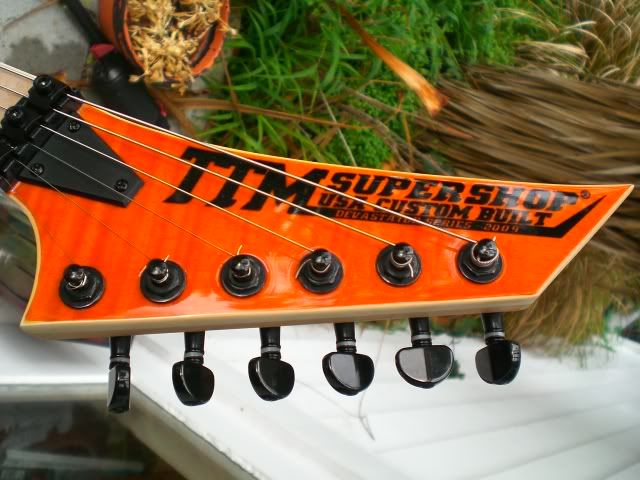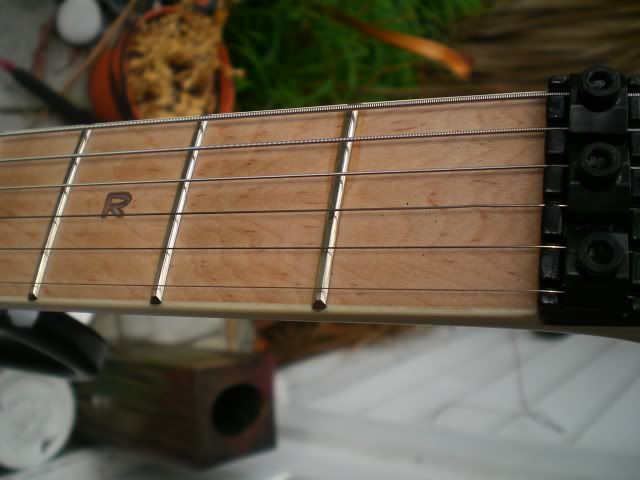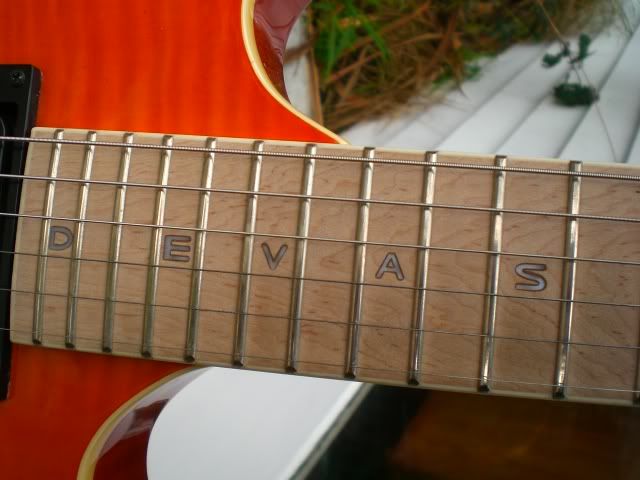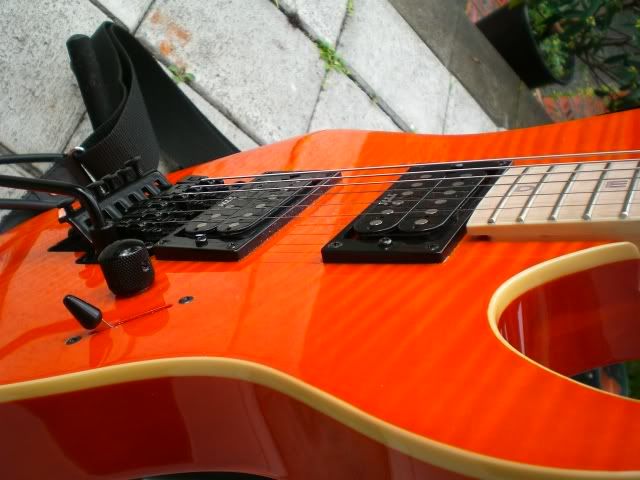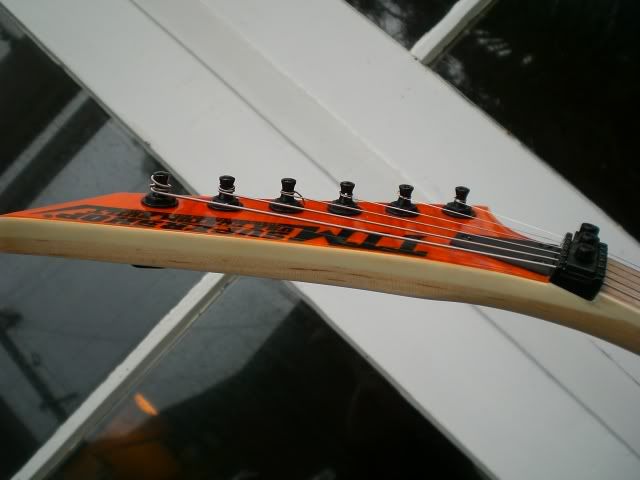 And Lucky I wasn't planning on going back to bed
...
It says It's made in USA but In all honesty the quality doesn't shout USA, It shouts Something in between Japan and Korea...Korpan...Jarpea?
The bridge isn't great, It was recessed about 4mm into the body, I tune her up and fixed that but it keeps falling out of tune when I dive with the whammy, the neck is straight - I haven't done any floyd tech for a while now, about 2 years - anyone know what I should adjust/tweak/smash into submission?
I think It was Elysian who scrutanised the Flamed maple top, When you're playing it you can hardly see it, but I dont mind too much, I like how it looks and once I sell the bridge and get my friends Original Floyd Rose he has lying around - It'll be great. I dont have my Randall back yet so the first impressions on sound weren't great, MG50DFX Marshall makes it sound really dull, It isn't the guitar though, my Ibanez sounds average through it - the only way to make the damn thing sound good is to put the effects on
$545 was the number - Thats only 300 odd US dollars, so really you guys can shut the hell up
Cheaper than an Agile.
Thanks for checking it out,
Peter