Finally got the "Lambo" KxK from Mikernaut. Here's the link from the sale:
FS KXK "Lambo Green" baritone 7
. It joins my current KxK what I call the splat. Right now I have SD Blackouts in the Lambo and will set it up once I get strings in. In the Splat I have BKP Crawler in the neck and BKP Nailbomb in the bridge. The pup rings in the Splat came from fretsonthenet.com. Great place and good quality. I won't compare right now but I'll post up my thoughts on the caparison in a few weeks. But I know you all came here for pics. So here we go...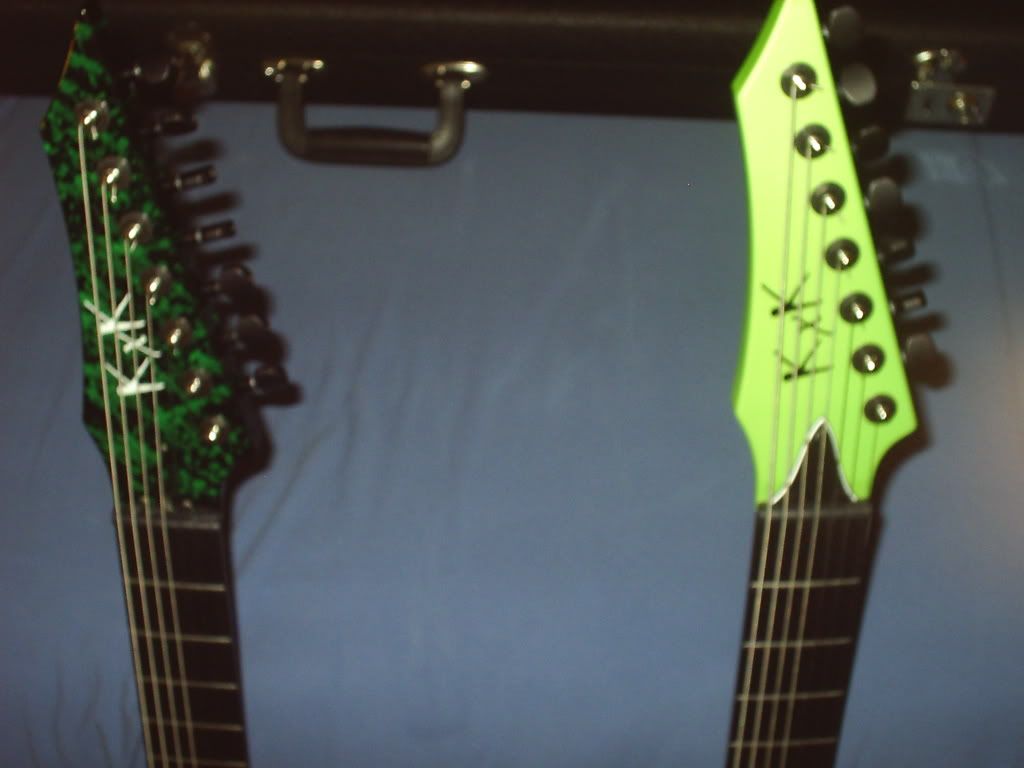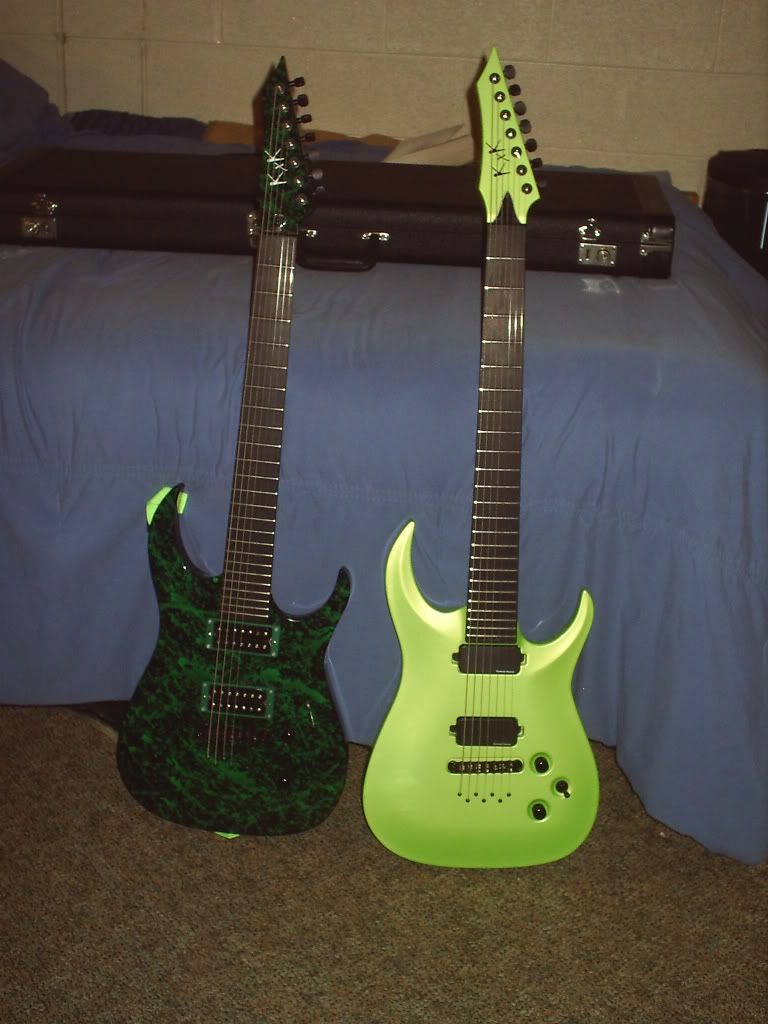 he he....I'll get some more pics this weekend. Now off to play the guitars more. Hope you enjoy.