So I wasn't going to post this until it's done. It's done and it took about 40 hours.
1.5 inch body - .75 inch wenge cap on .75 inch ash core. Carved down to 1 inch at the edges.
Maple/Purp/Maple/Purp/Maple w/ wenge splice
25 fret, 26 inch scale Birdseye board
2 custom high output Nordstrands
I carved the neck asymetrically and rounded the underside of the fretboard on the treble side.
It's got flaws, mistakes and oops, but I'm getting a lot better at this.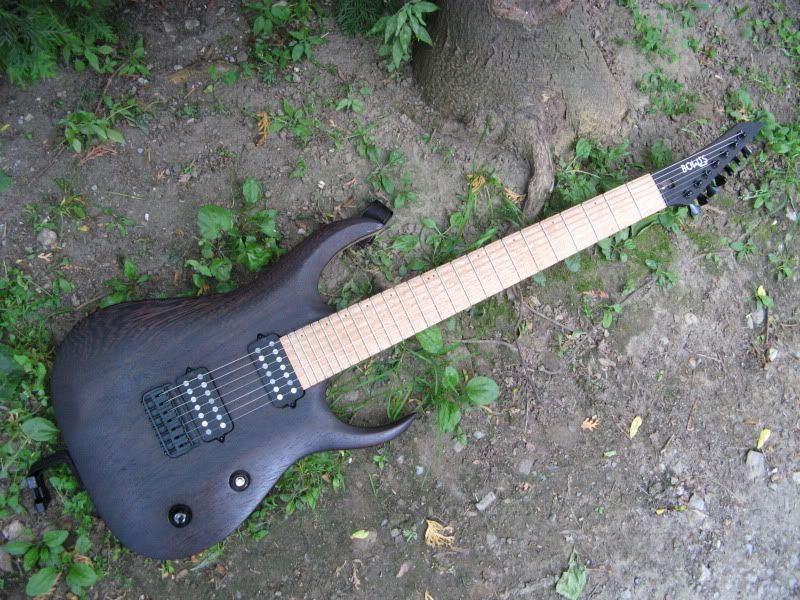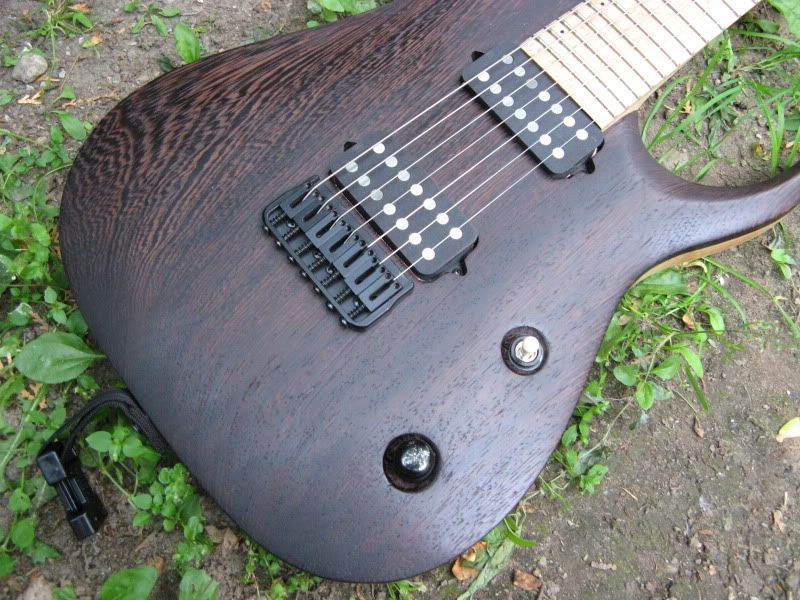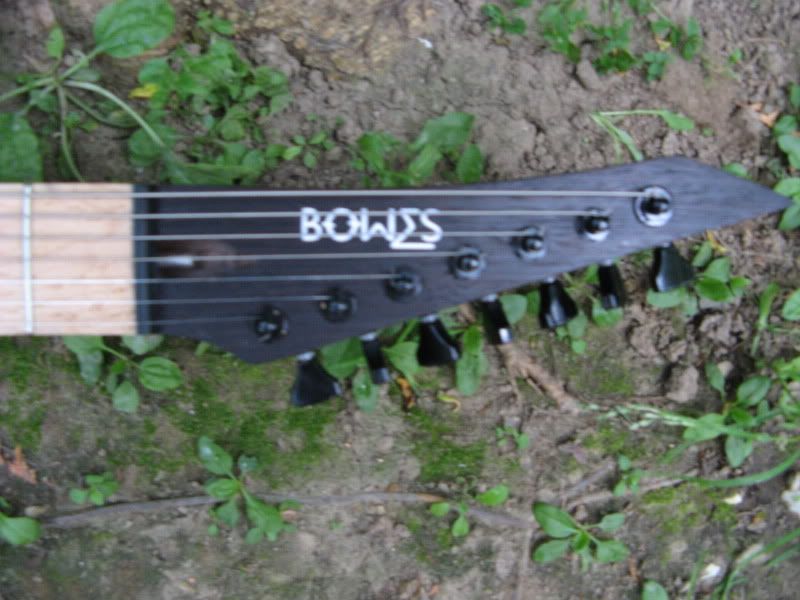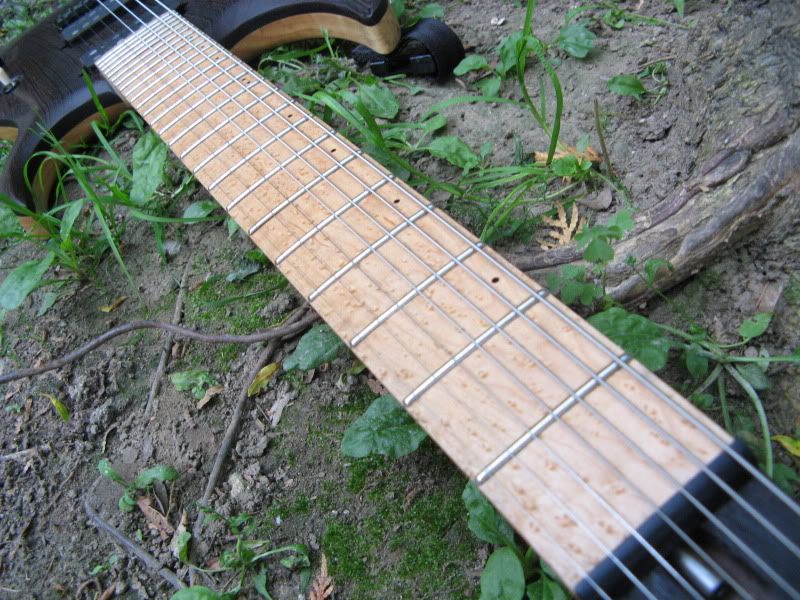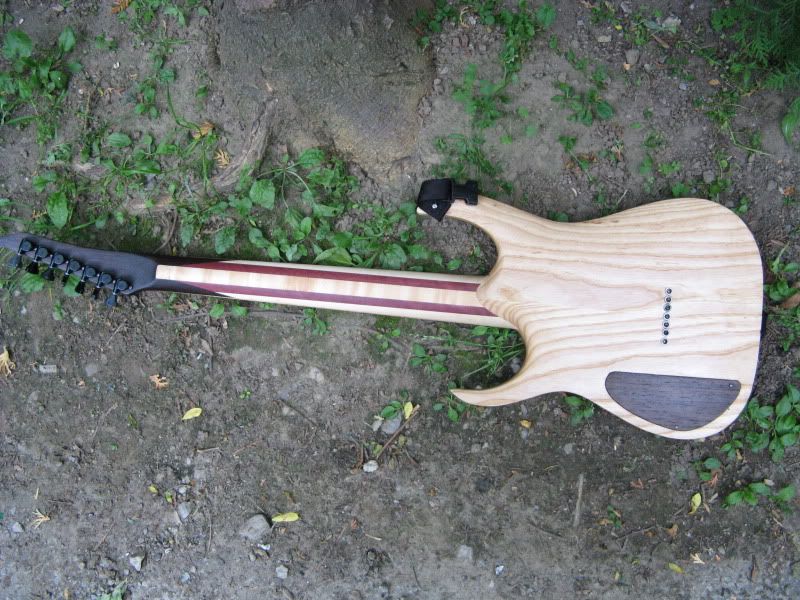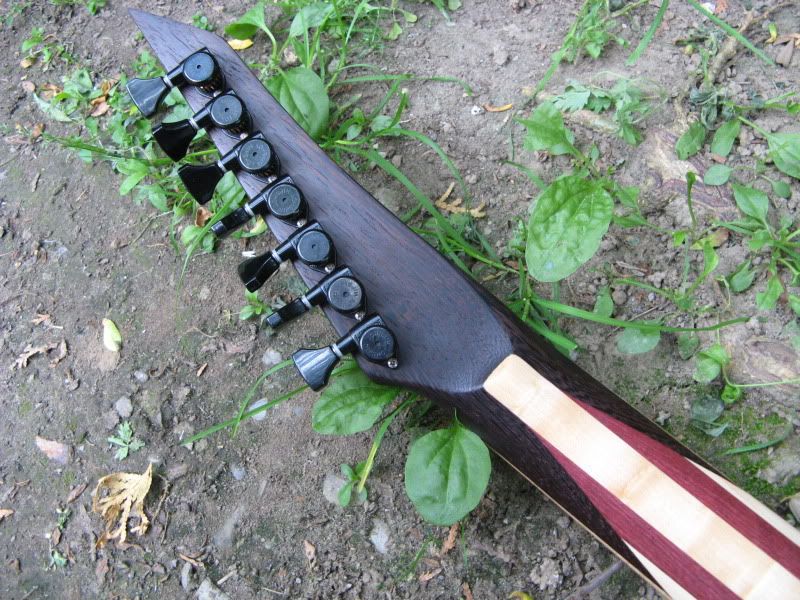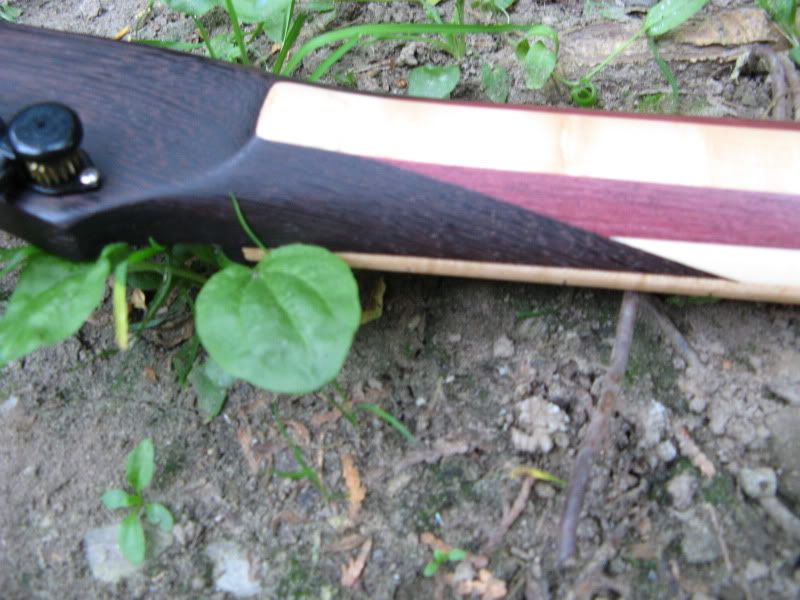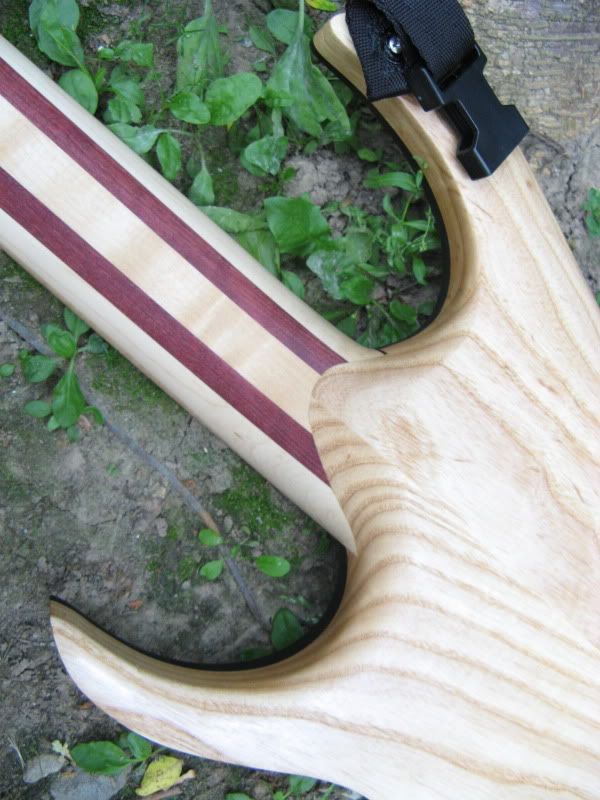 Once I had sanded everything to 800, I noticed the ash had a little figure in it!