I have a S7320.
Its black... ask Mike how much he likes black guitars.
I agree with Mike on this matter.
And I just found out E.T guitars is taking orders if your happy to wait your turn.
I am ok with that.
So, I was thinking of getting this guitar.......
And getting it swirled In these colours.
(photo taken from E.T guitars gallery)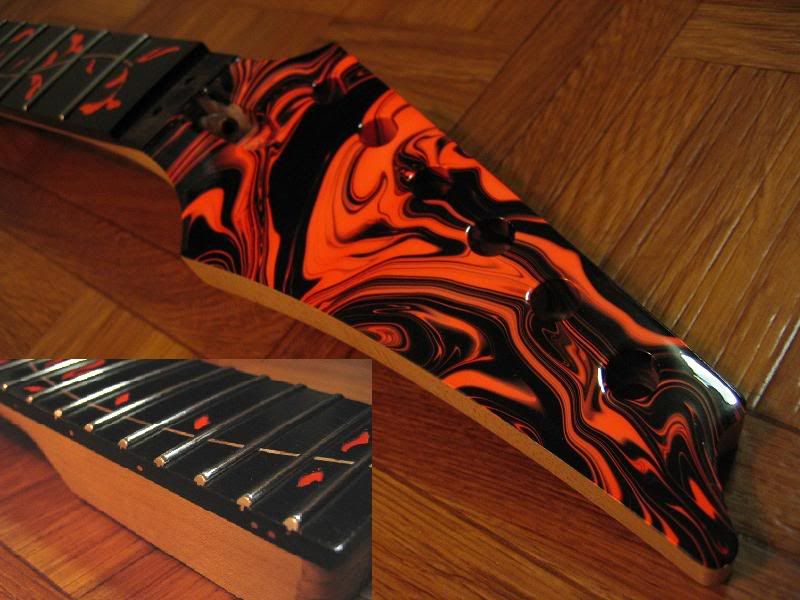 I think the lava swirl looks fucking awesome, so I must have it.
It took a while , but G.A.S has struck again.