I've wanted one of these for many years, but didnt want to take the hit of the new cost or wait time considering what these go for used. The only problem with that, is that used ones don't come up with the exact specs I want. Until last week...at least it was close enough. I would do black pickups, hardware, and non-stainless frets.
Awwww Nuuuhhtz!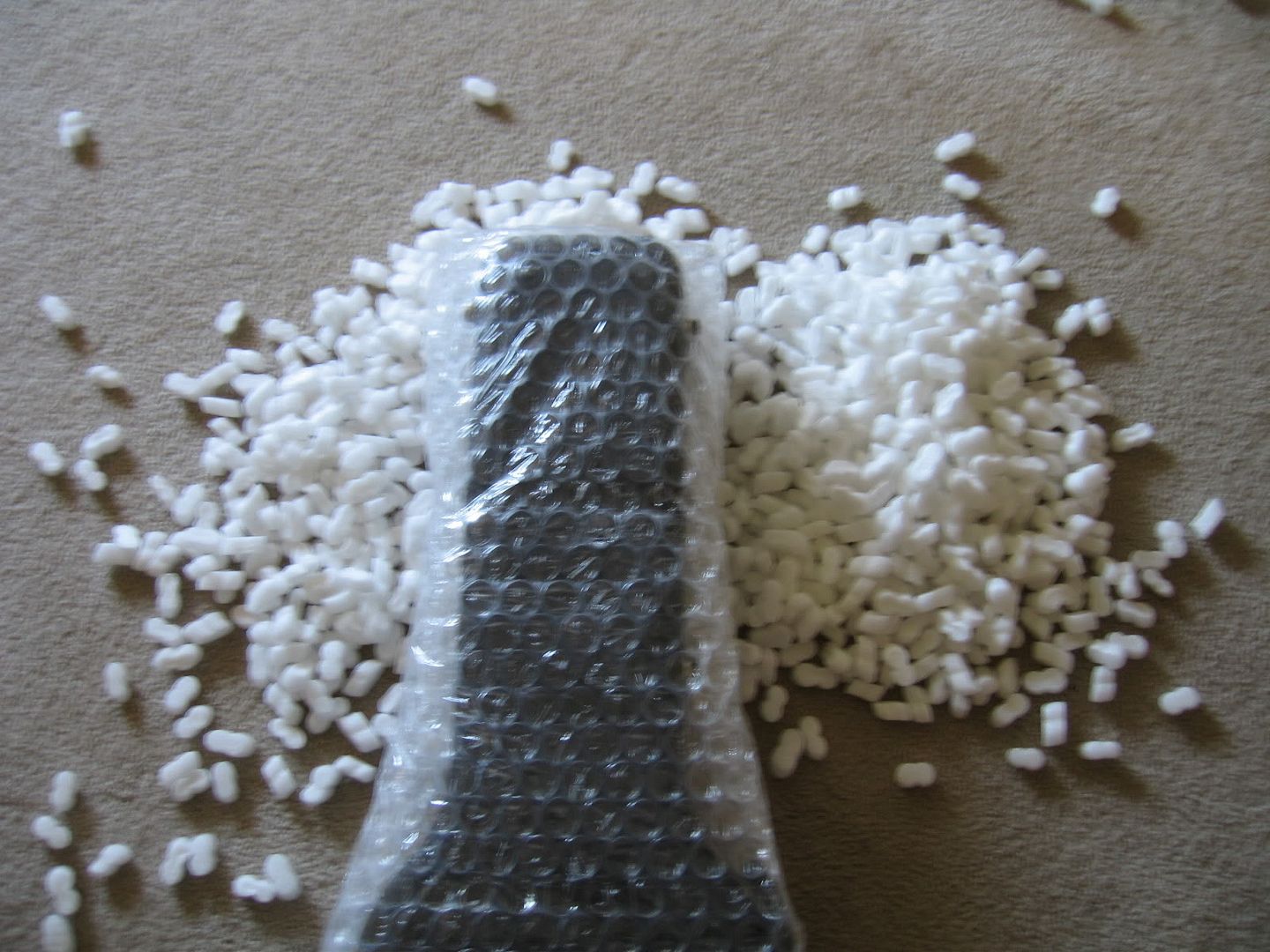 The guitar "screwed itself" in its case...it was a long flight...I would have done the same.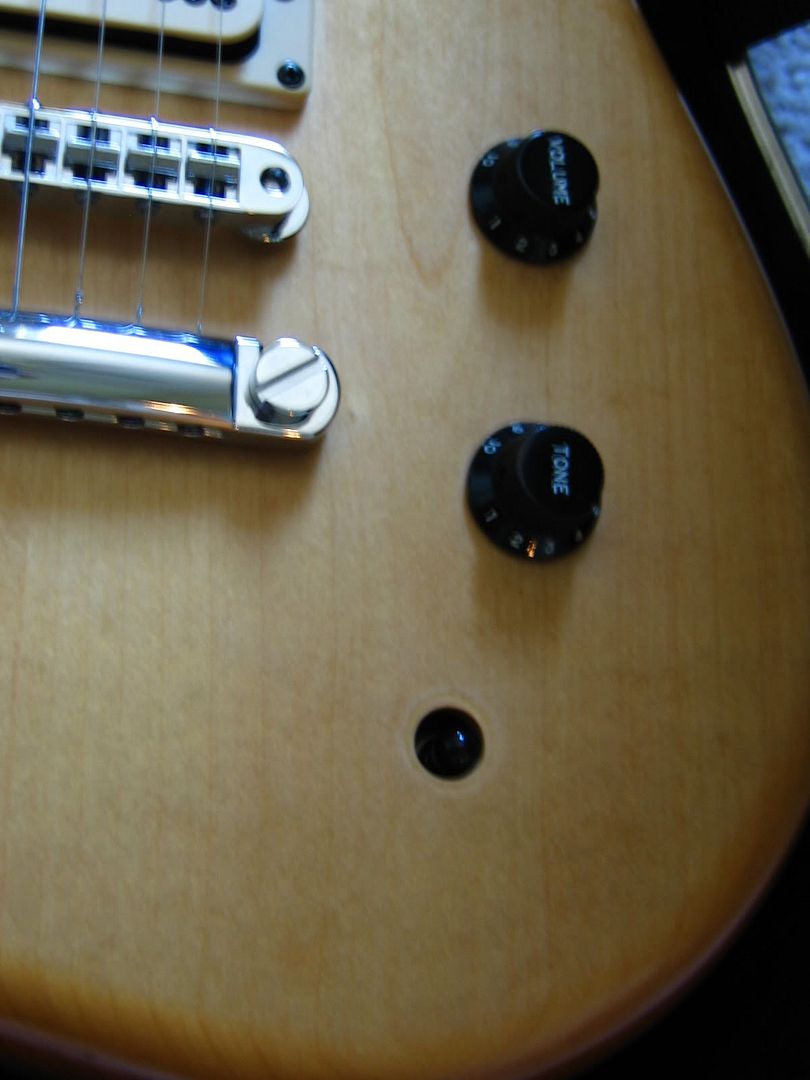 Put back together.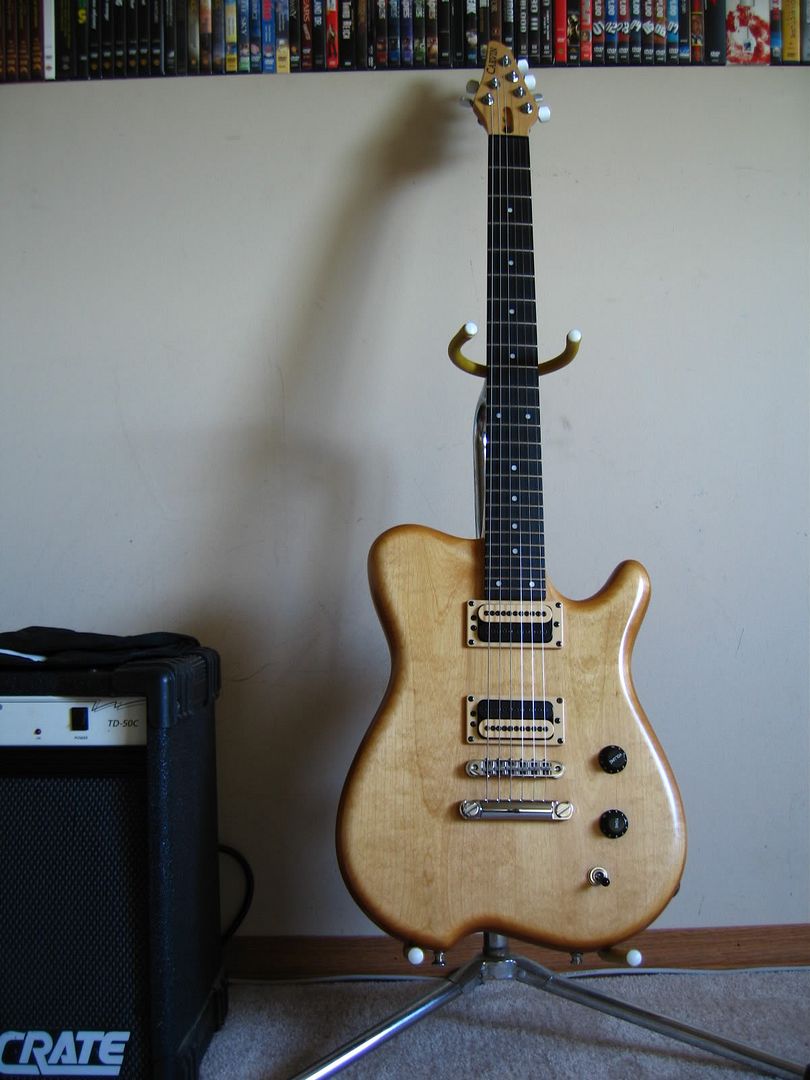 I suck at taking pictures, but I'm trying to be artsy-fartsy here.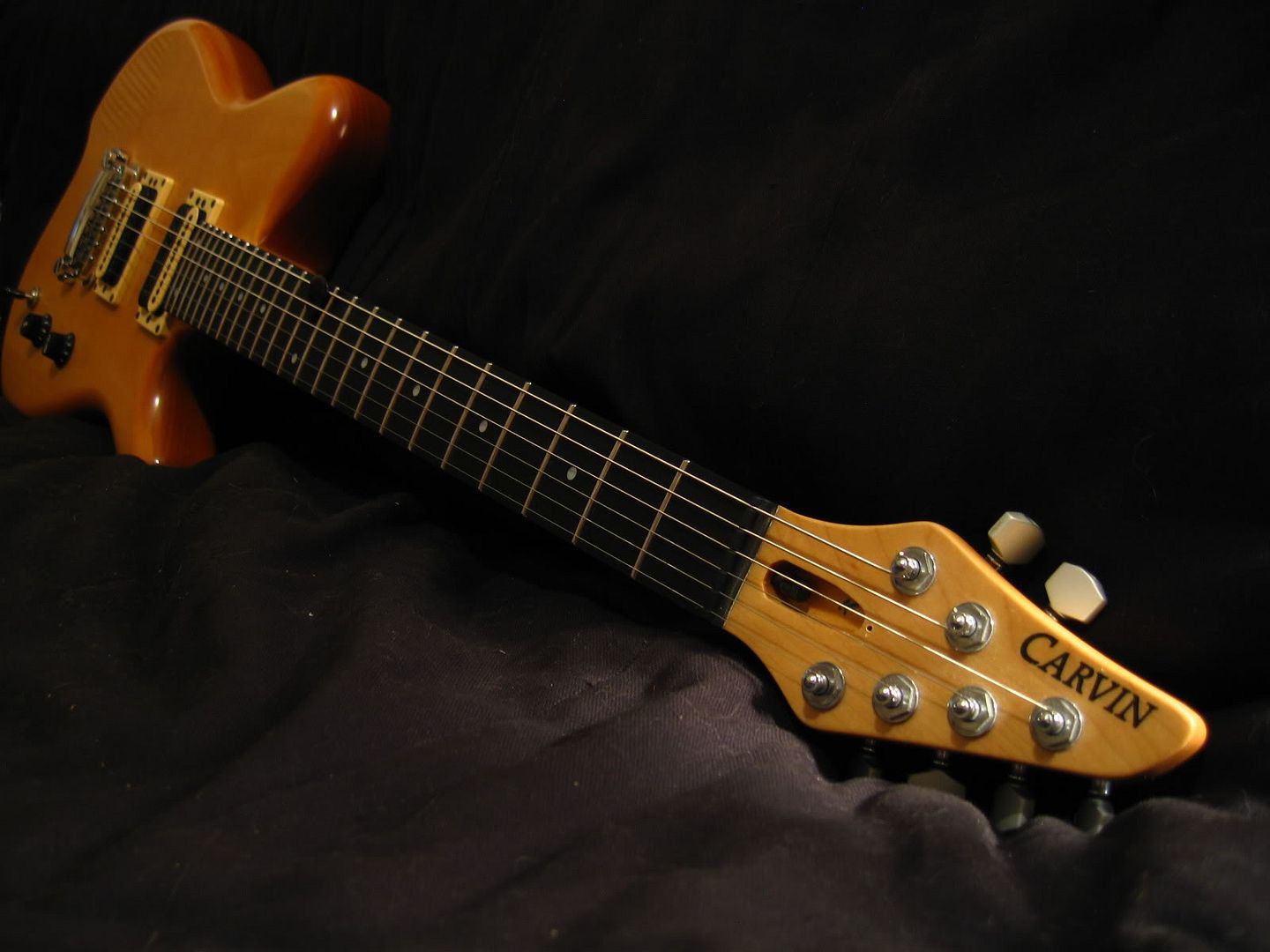 Tone report:
Playability is off the charts good. My other guitars are set up with action at 0.7mm, and this was lower than that! I had to raise it. I was fretting notes by breathing on the friggin' string. The guitar is very snappy. Notes are very clear and chimey. I love the way the whole body resonates against me as I pluck a chord...Orgasmic!
The guitar does the Holdsworth thing. That's what the man designed it to do. I have a Yamaha UD-Stomp so playing House of Mirrors is a lot of fun now. It will do anything really, depending on how you set your amp and volume / tone controls on the guitar. It can do trebly blues, or mellow jazz chords...its all over the place.
Surprise - This guitar kills with high gain. Just to make sure you know what I think high gain means; Nile, Decrepit Birth, Element, Kill the Slavemaster...etc.
Every report I've read has said otherwise. Bulb is the only one who ever reported using a Fatboy in that capacity with good results. I think what happened to the Fatboy was that the player that primarily orders a Fatboy (being hollow) is one that plugs straight from guitar to Twin Reverb, runs their hand across the knobs like Bill & Ted about to jam with Rufus, and stands facing the amp less than 2 feet away in their bedroom / basement, and complains that it howls like a bitch.
The shitty noise supressor on my tele shaped V-Amp2 kept any feedback down completely on this guitar when I jacked the gain to see what would happen.
If you mostly play jazz / blues / fusion, but every now and again like to play along to some Spawn of Possession...this guitar will not keep you from that.