Today, I picked up a Washburn Stealth 2ST. I've never really felt a burning need to own a "Dime" guitar, but this is one of the more attractive finishes on these kinds of guitars, the online consensus seems to be that they're pretty good guitars, and I stumbled across it on CL for a hell of a lot cheaper than they seem to generally go for. At that price, I figured I could turn right around and sell it for the same price without much difficulty. If I keep it, I'll probably sell my V or something to recoup the cost. On to the pictures: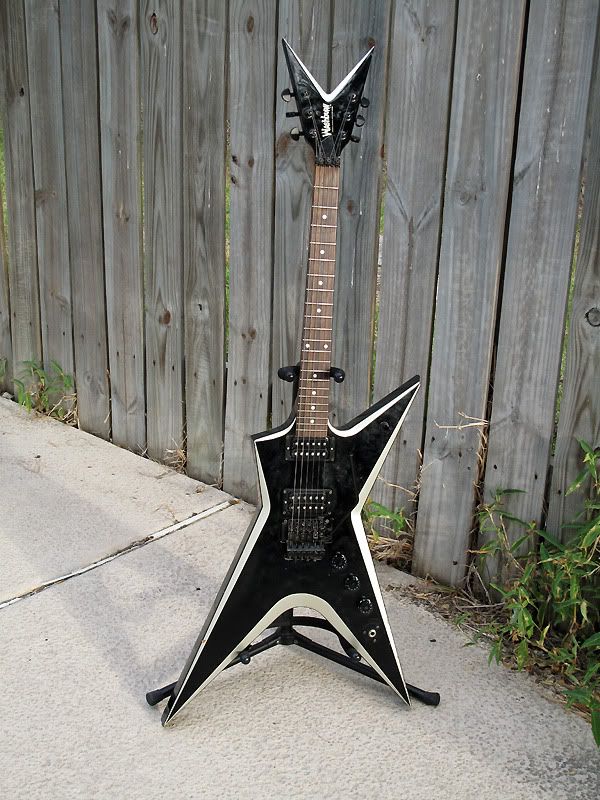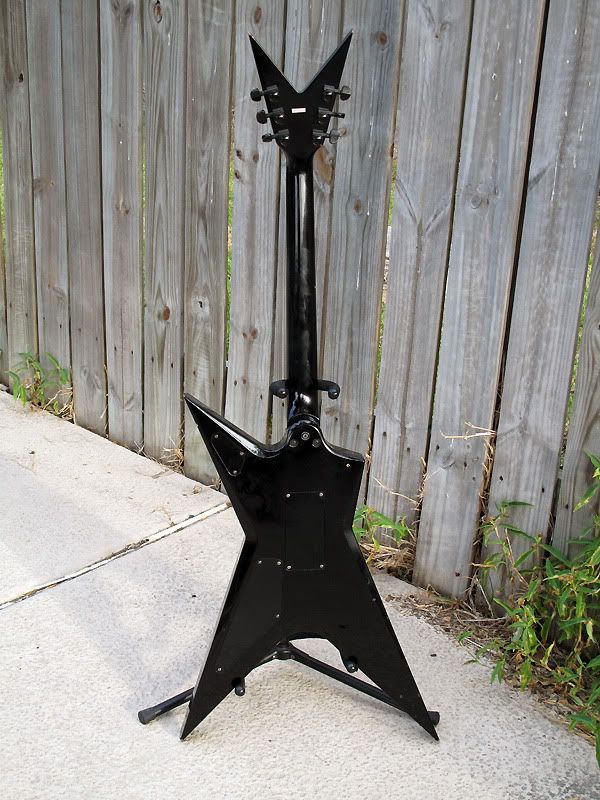 It's not in collector's condition. There are little dings on a lot of the body, some paint chips, and some extra holes where the owner before the guy I bought it from decided to experiment with strap button positions.
That being said, the neck hasn't suffered the same damage as the rest of the body, and I didn't see any damage that would adversely affect the overall playability. The way it plays currently is a tad uninspiring, but the neck feels good, and I think a proper setup would make it play pretty nicely. If I keep it, it's going to get new guts and a Tremol-No.
By the way, do any of you know of any efficient ways to store oddly shaped guitars? Between my Bich, my V, this guitar, and two more nontraditional shaped guitars that belong to ex bandmates, one corner of the room is basically dedicated to storing these guitars (and a few more) on standard stands. I like
these
, but they're no good for pointy guitars.