This is a cross post from SS.org, apologies if I don't post here often enough to warrant posting random modstories
Recently the headstock of my COW took a nasty bump on the back of a chair, seen here: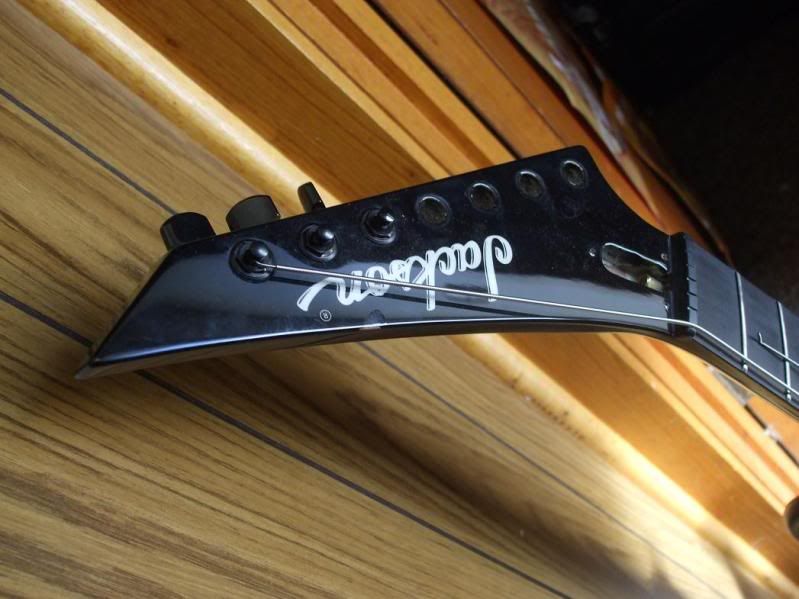 I figured enough was enough. I wanted to see the mahogany neck and body under the paint. It's resurfacing time.
Started this afternoon (18/7/09) with this: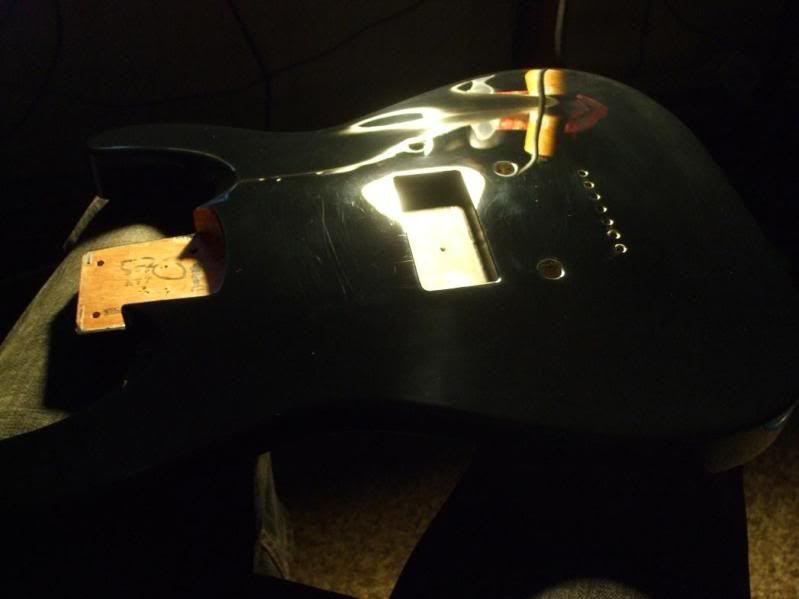 and got stuck in: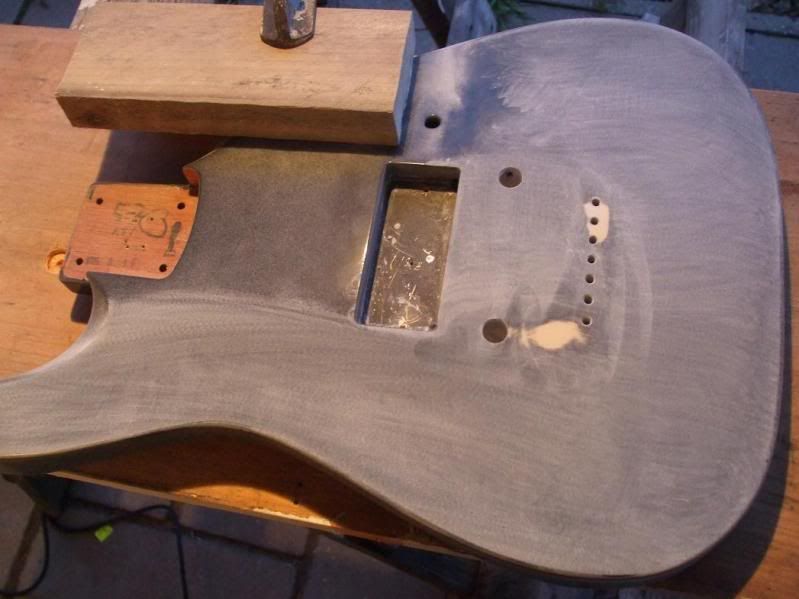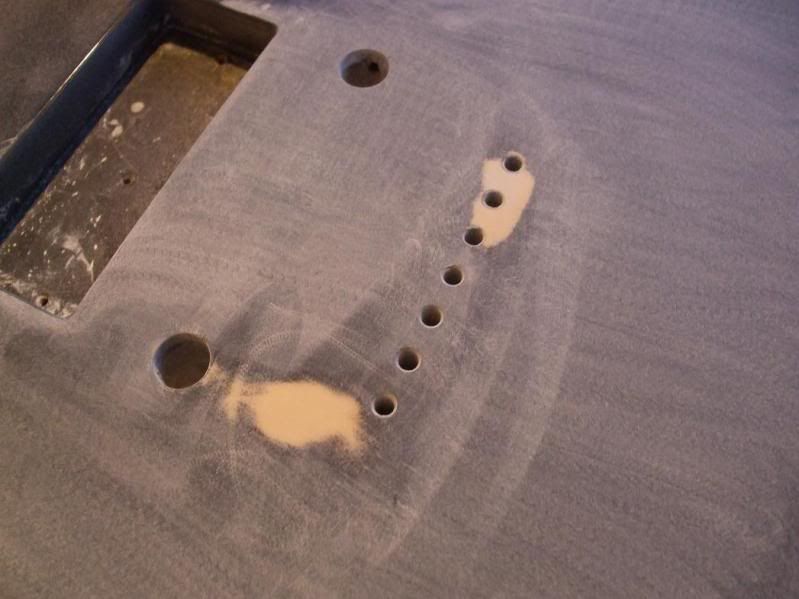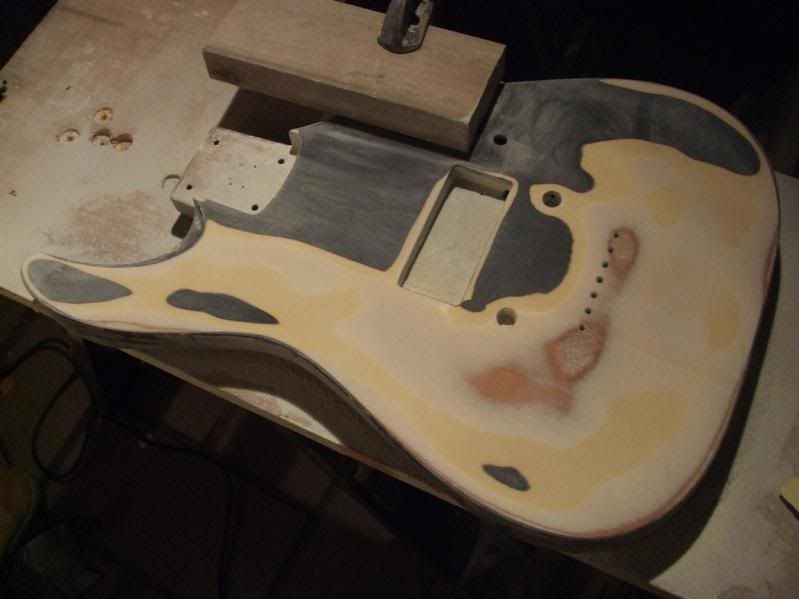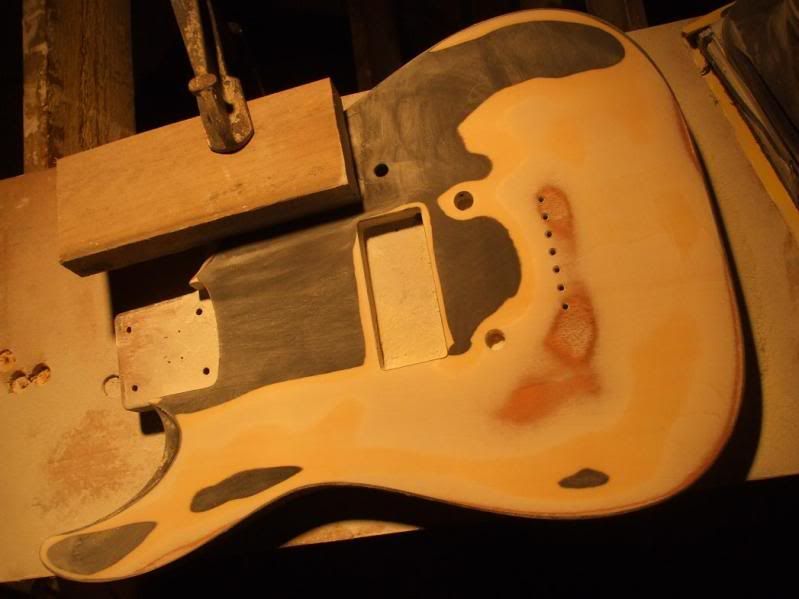 Didn't expect to see the thin 1.5mm ply of what appears to be basswood over the top, but closer inspection of the string ferrules suggests that it's the same story on the back of the body. Either way, it'll be satin tung oiled mahogany neck and body. Plans involve routing a neck pickup cavity for it, and installing 2 x Seymour Duncan Blackouts and adding a 3 way toggle switch. Basically the same schematic as the Loomis.
Regular updates over the next few weeks. Stay tuned
***UPDATE 19/7/09***
Here's today's progress: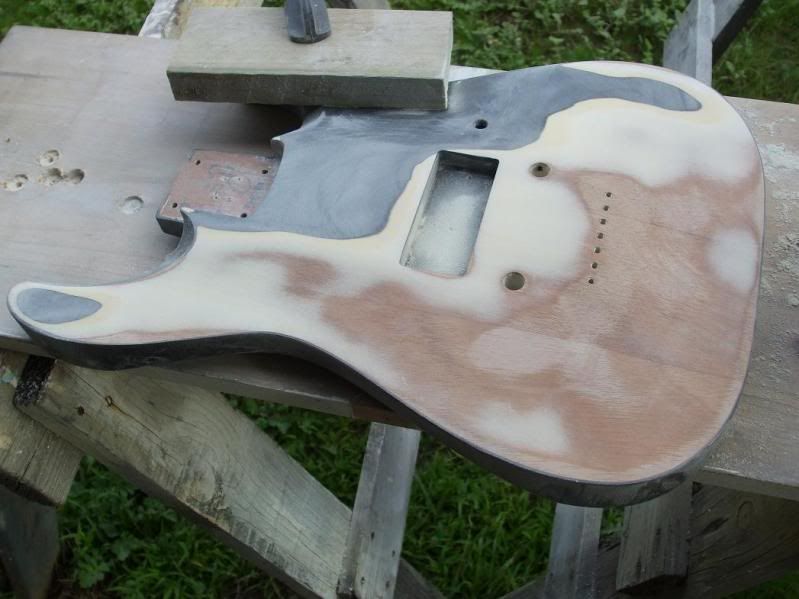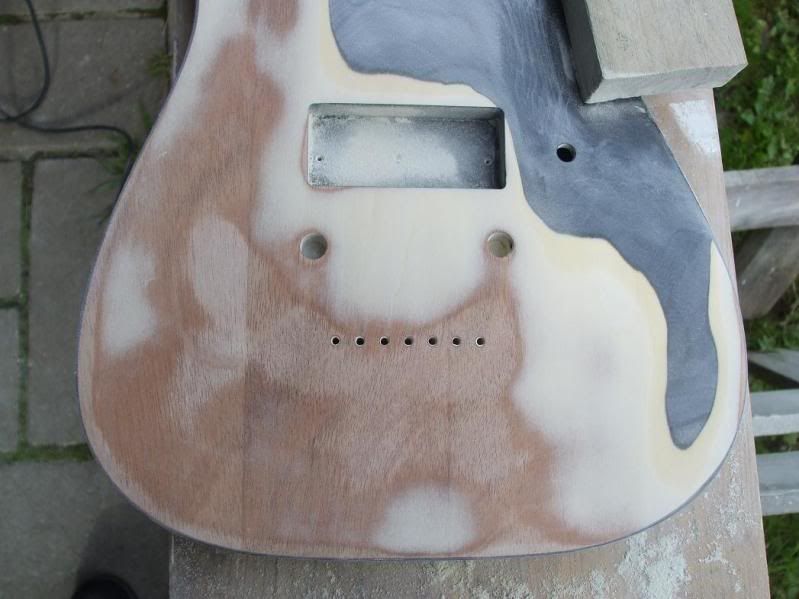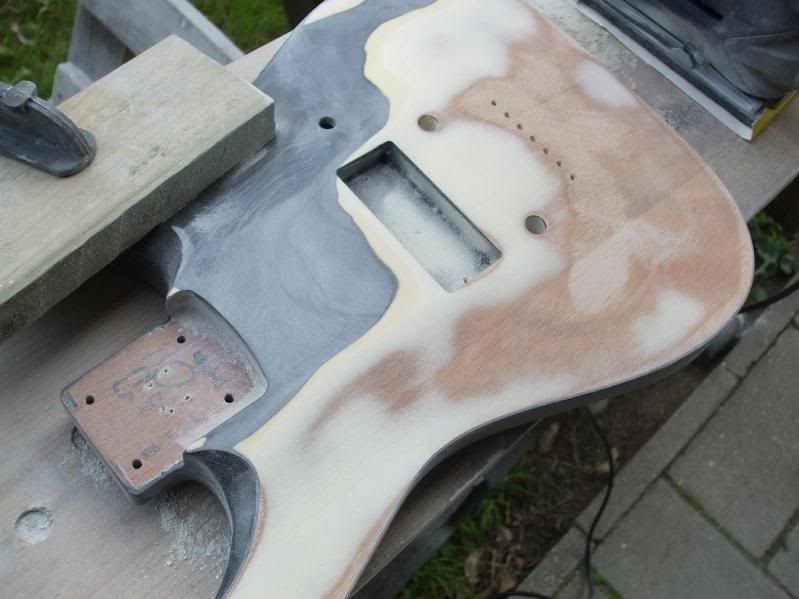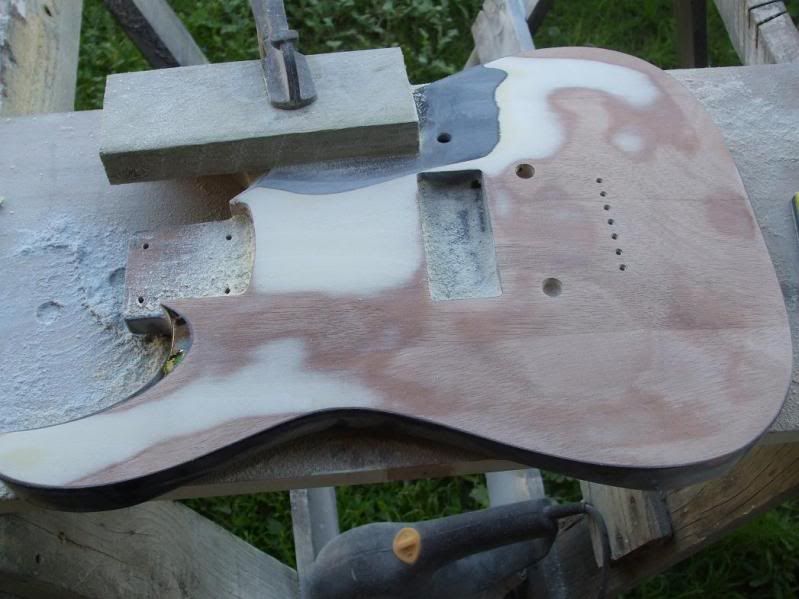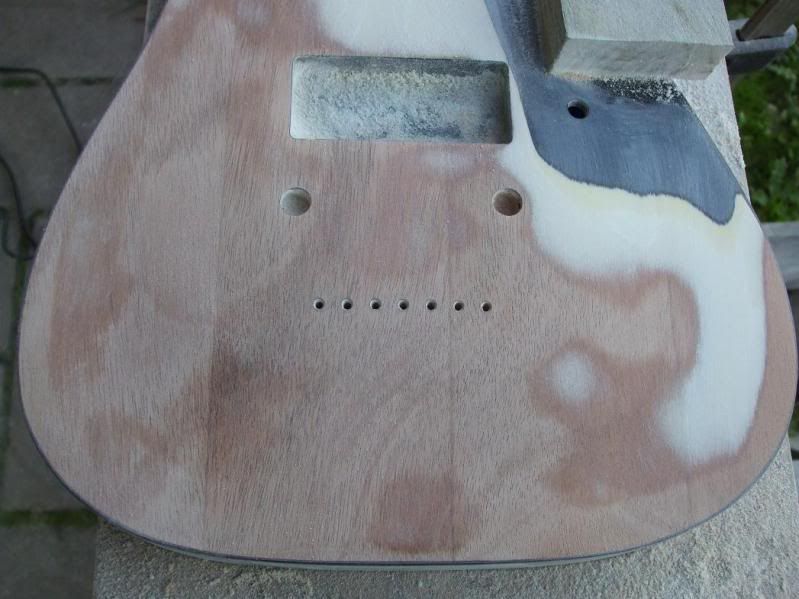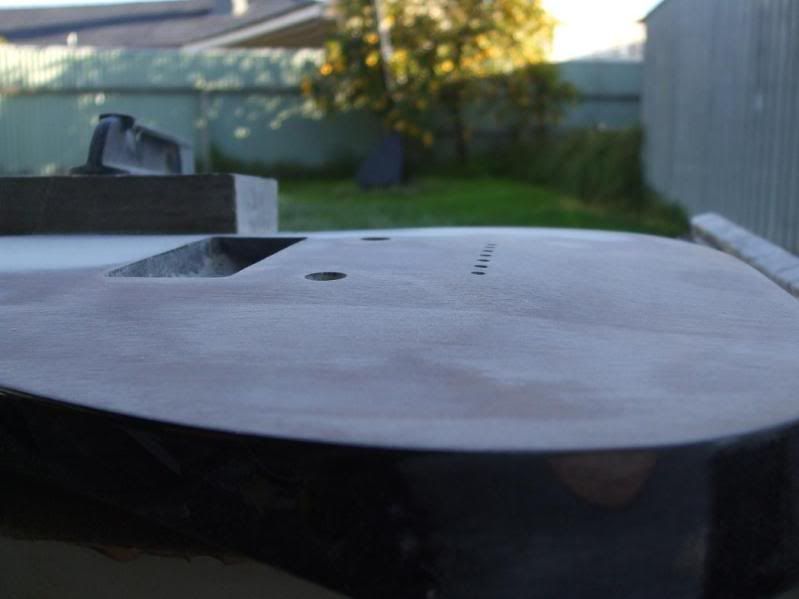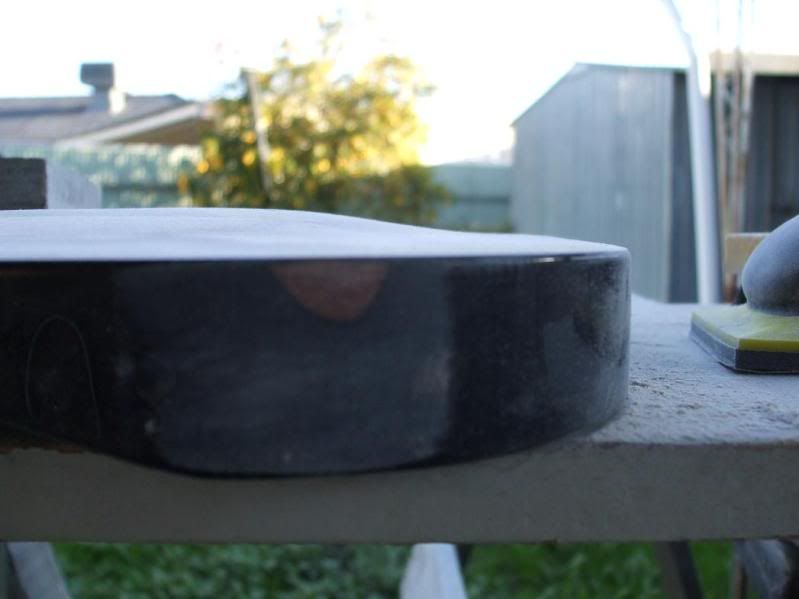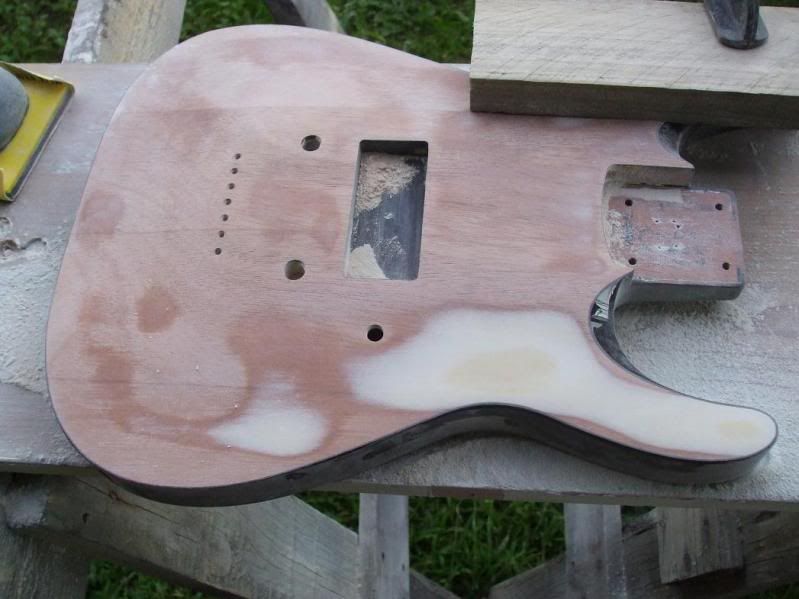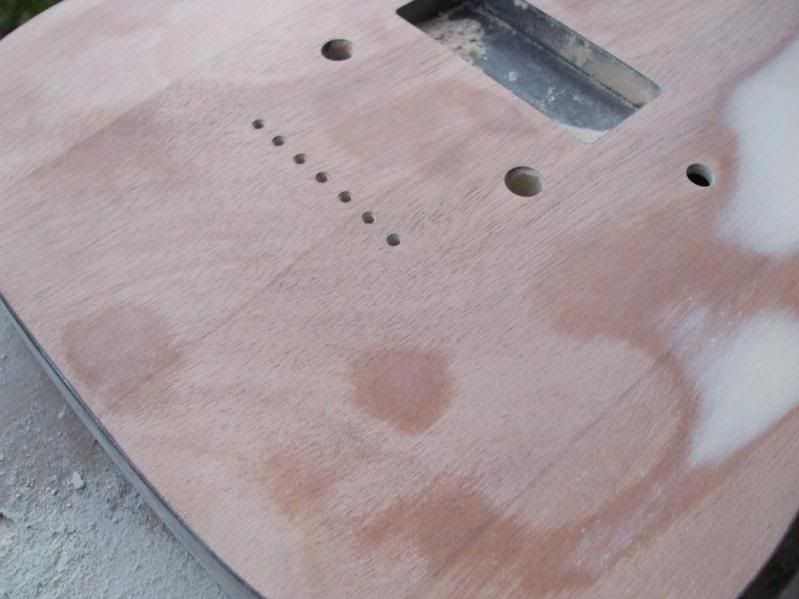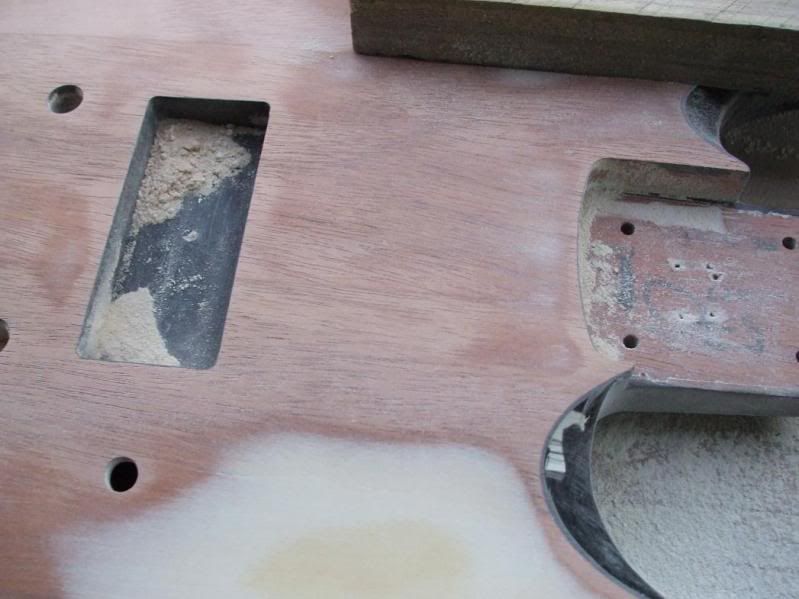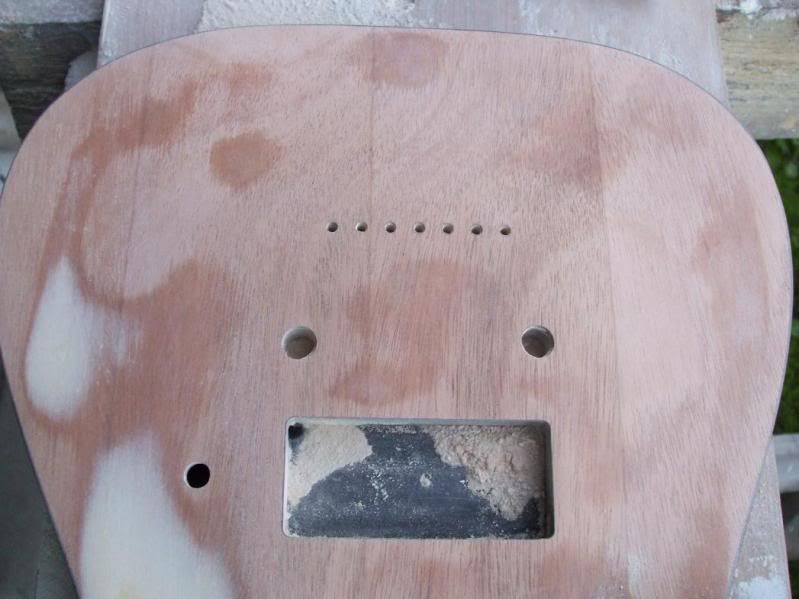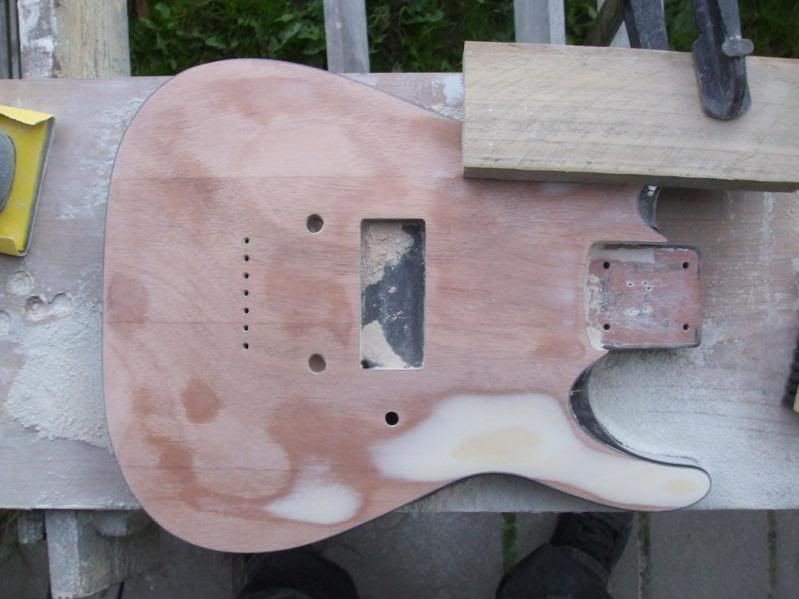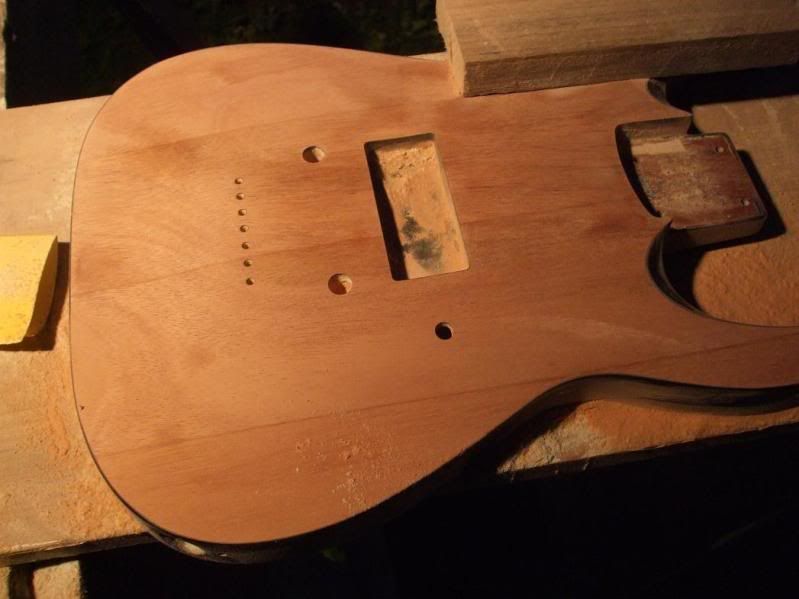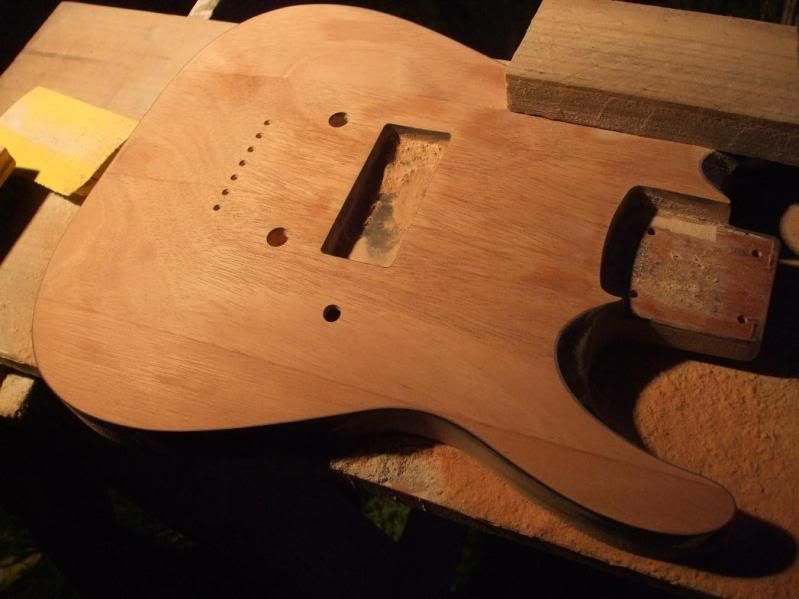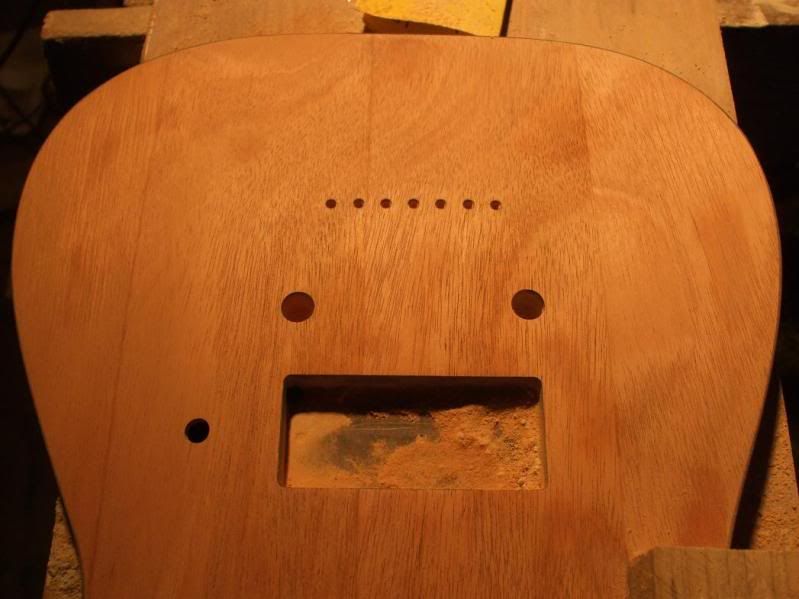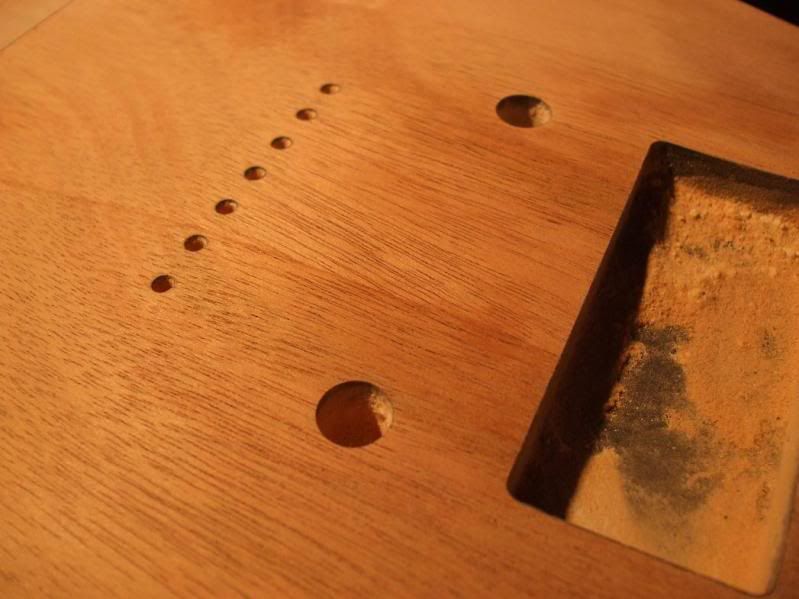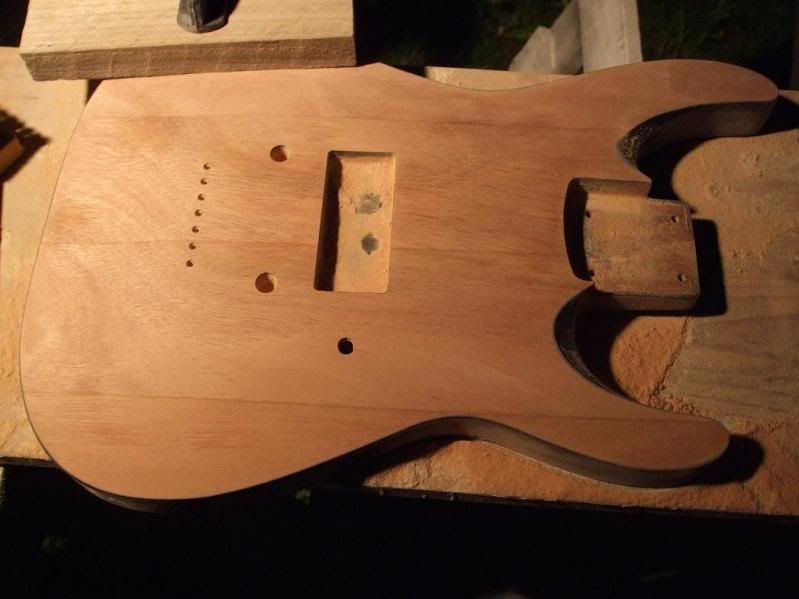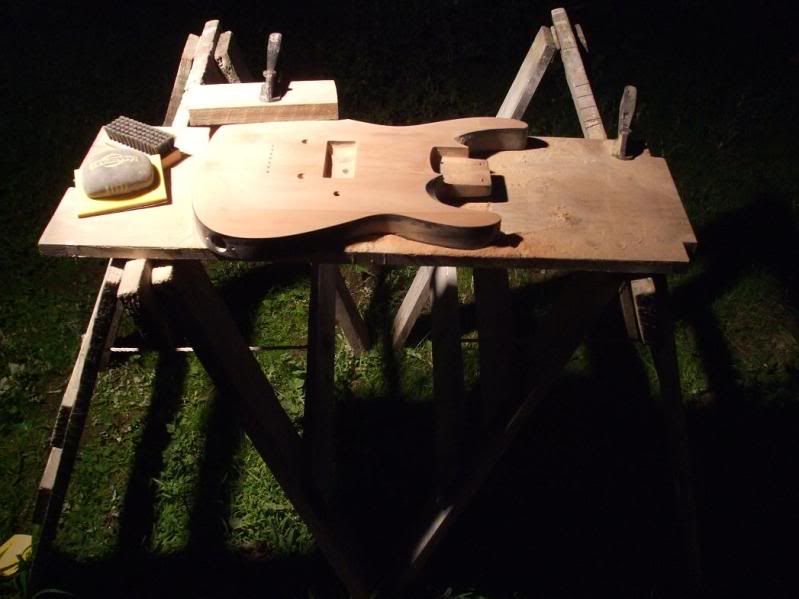 ***UPDATE 20/7/09***
Started on the headstock thisafternoon. I went snap happy with the progress. This is starting to get a bit pic heavy, but I've resized them all. And whoever's using 56K anymore needs a head check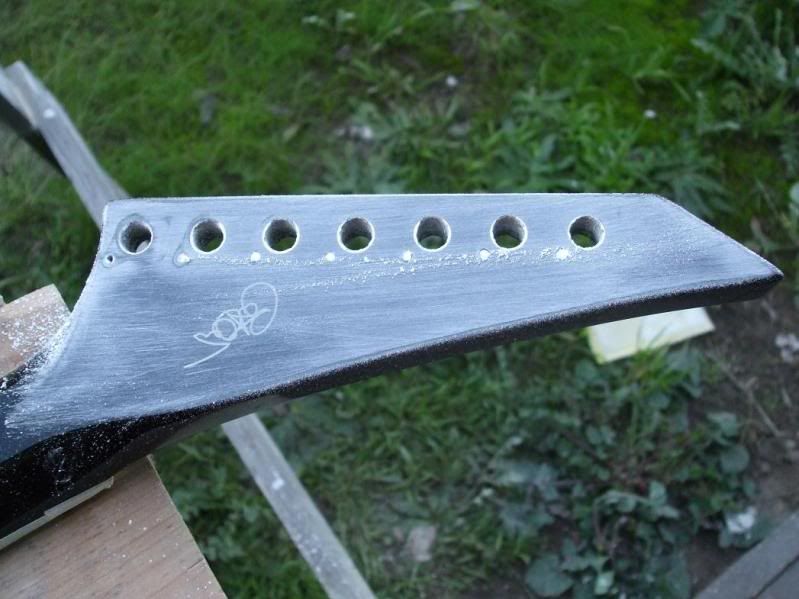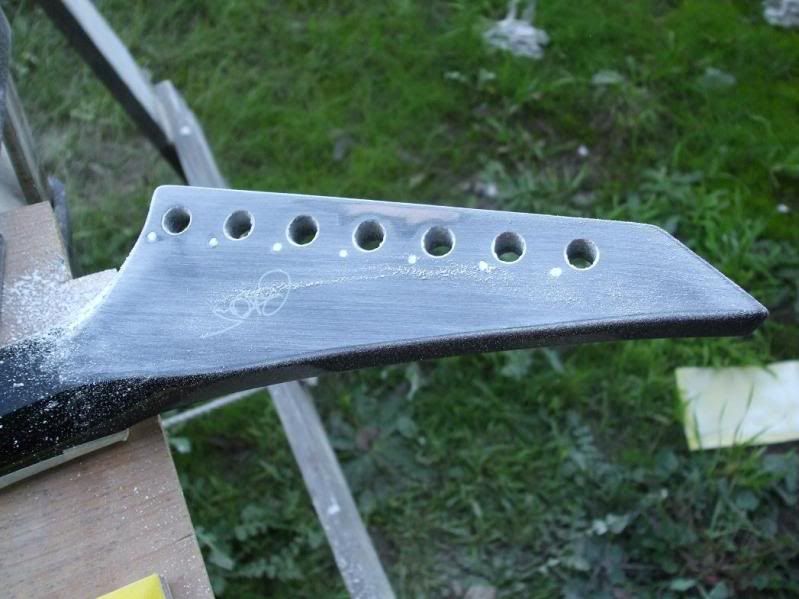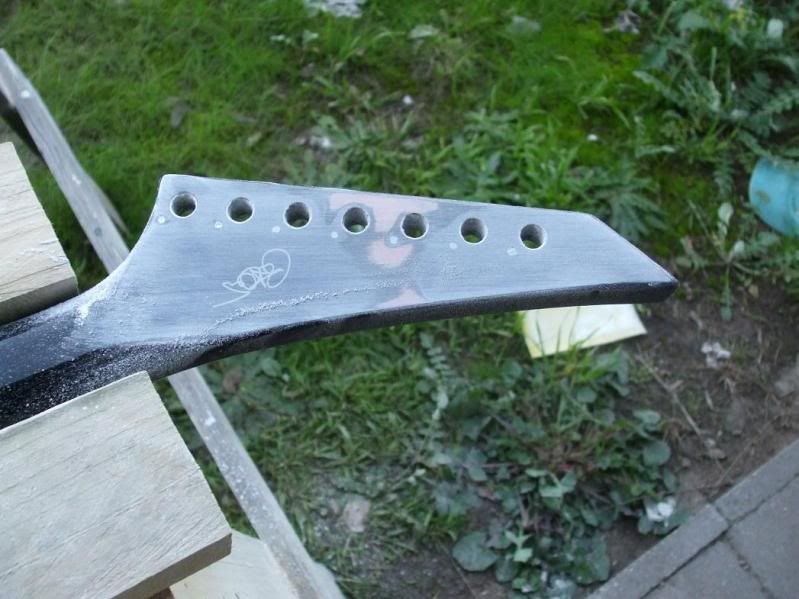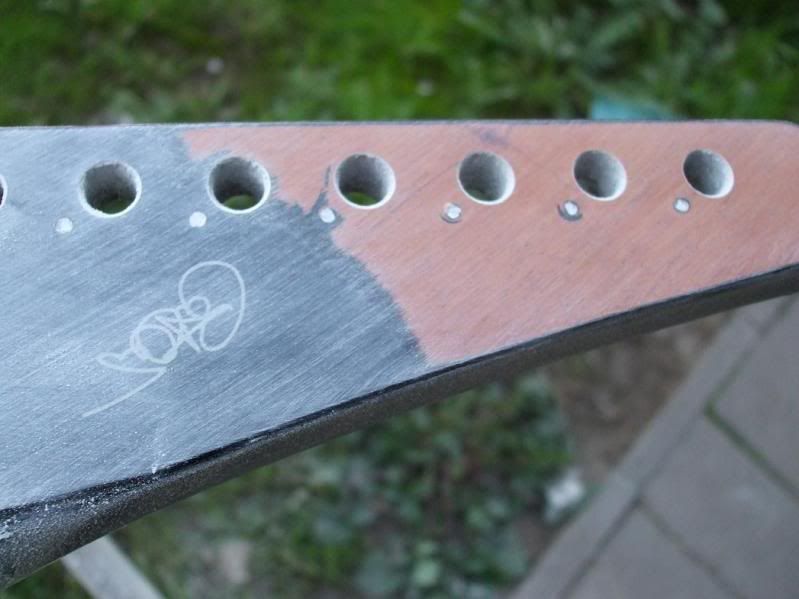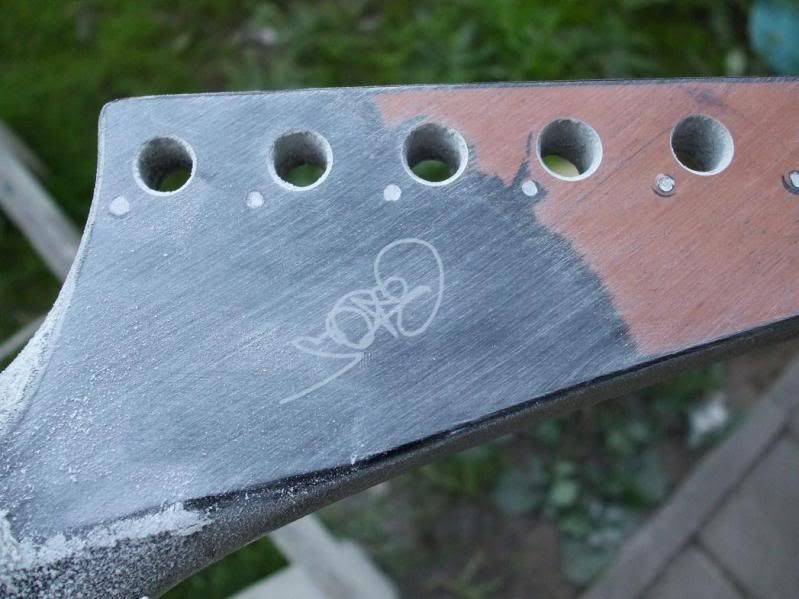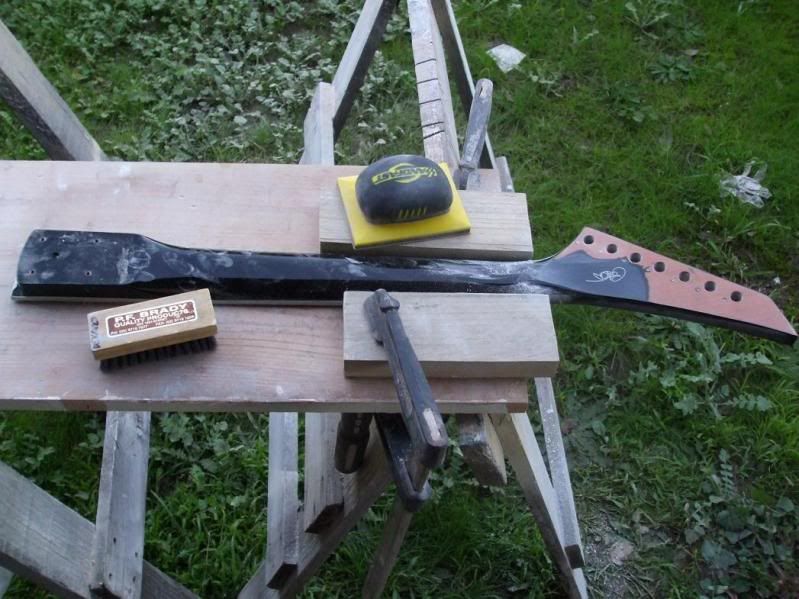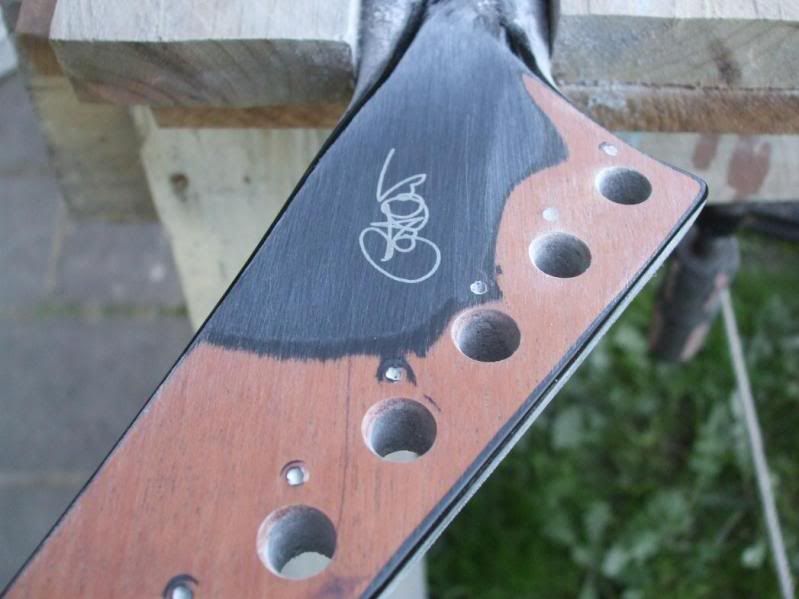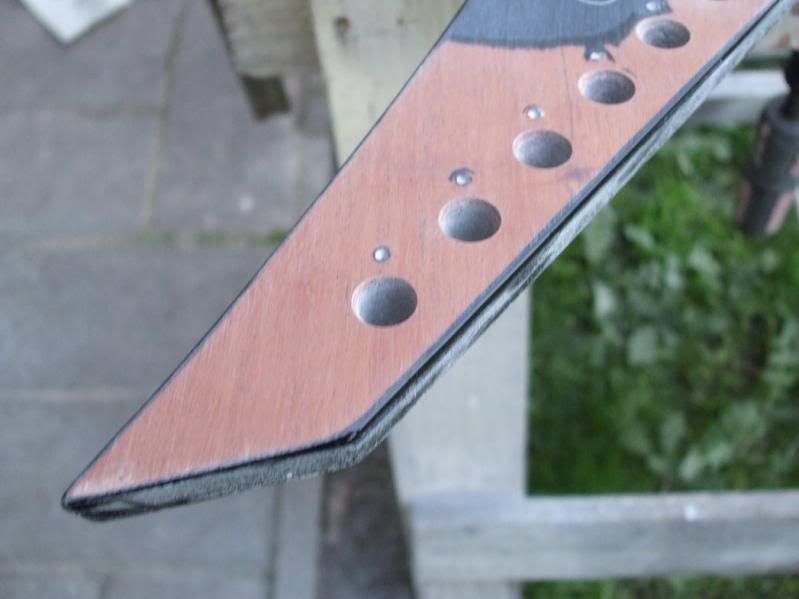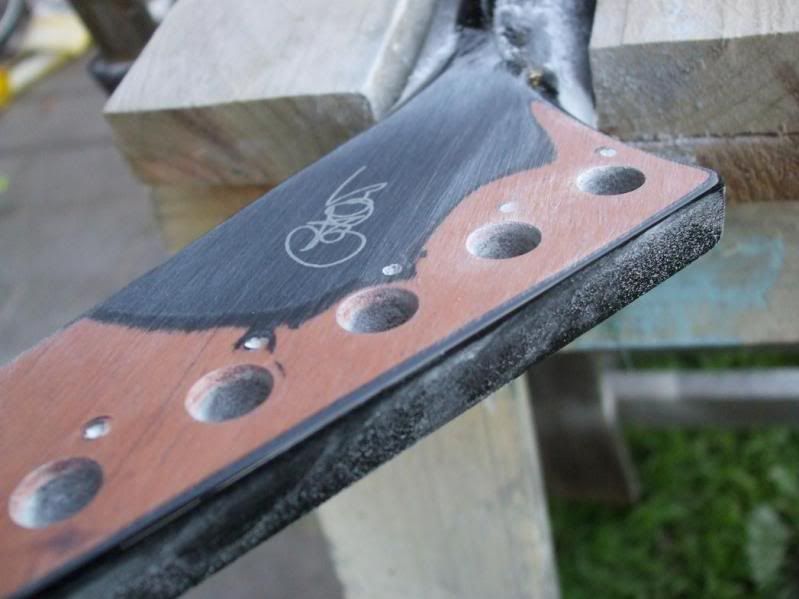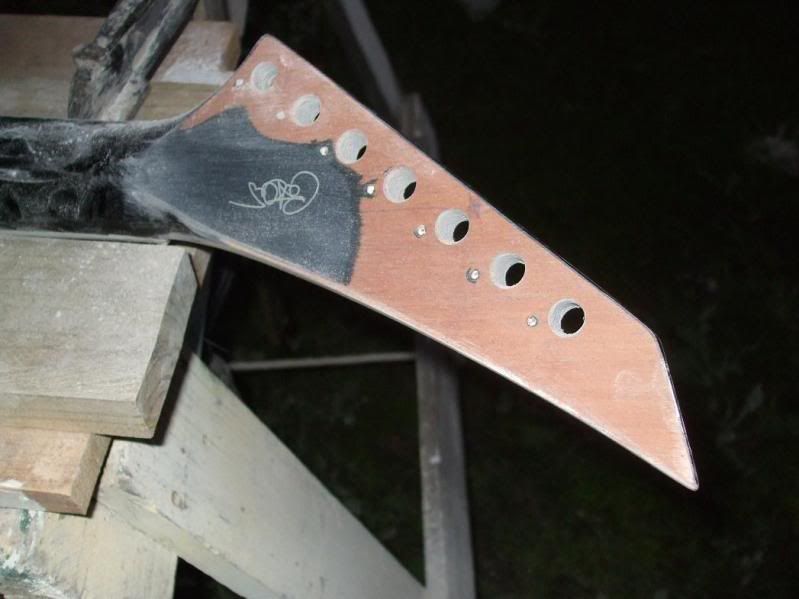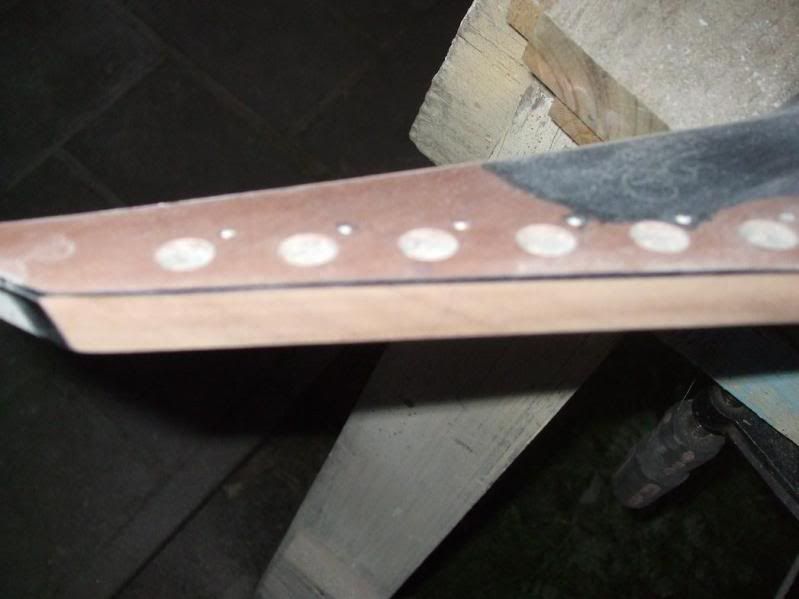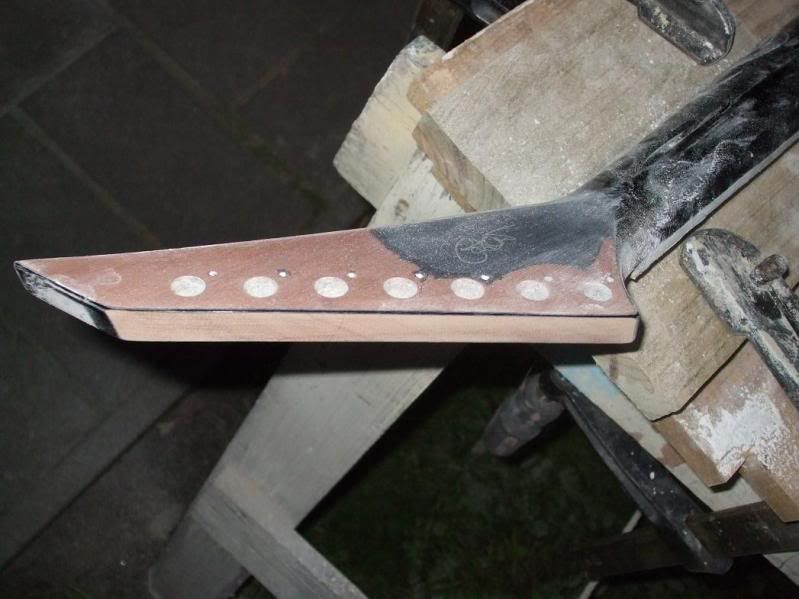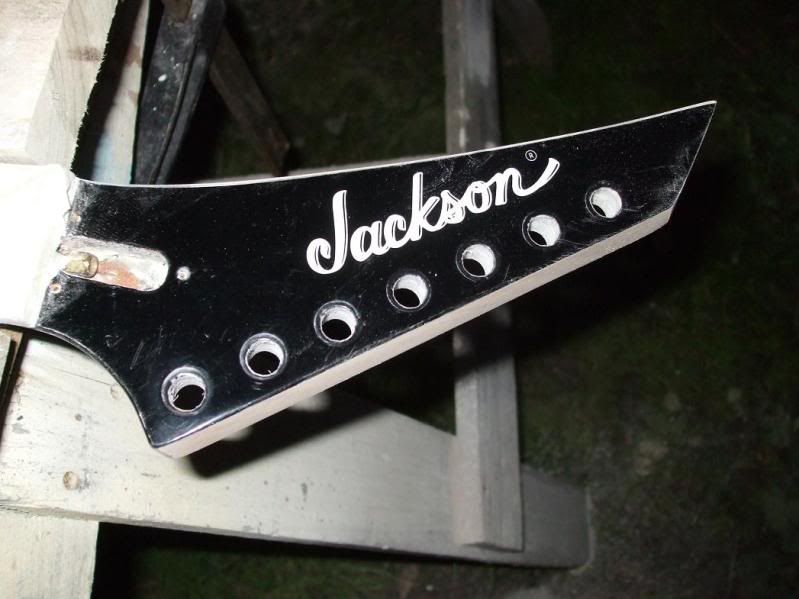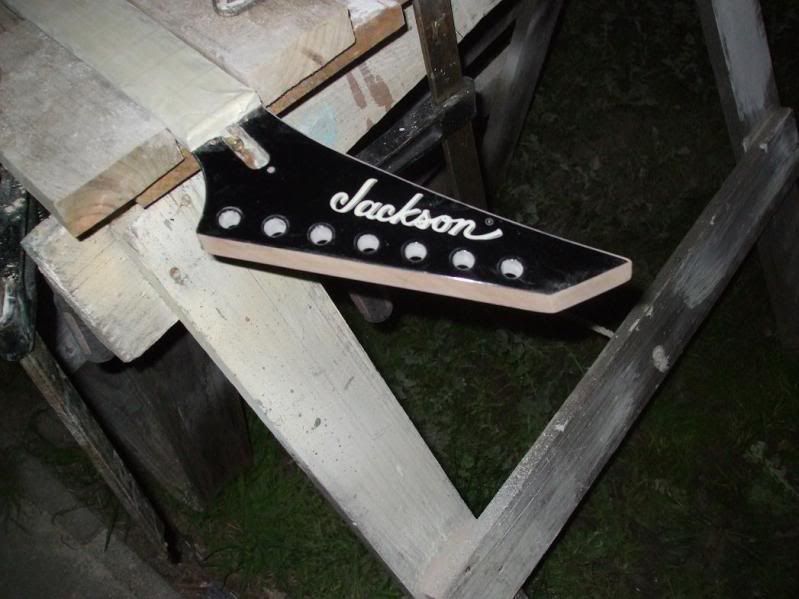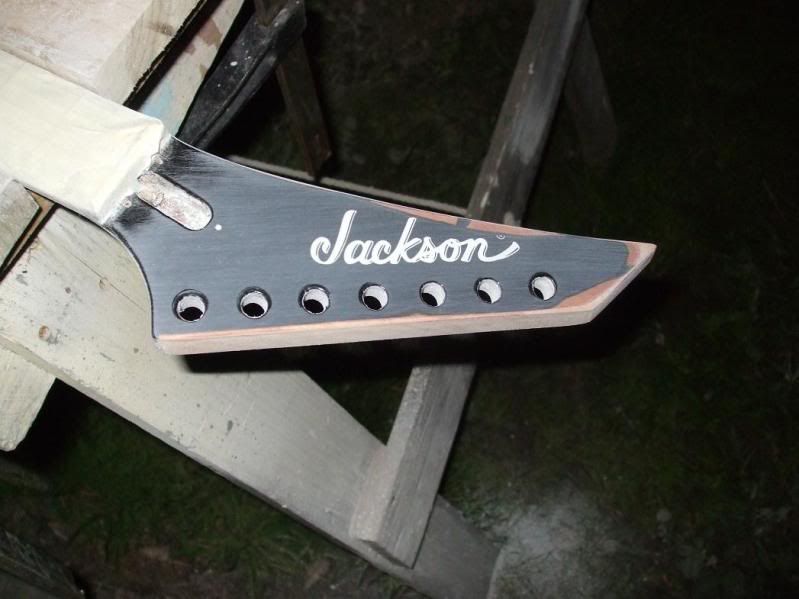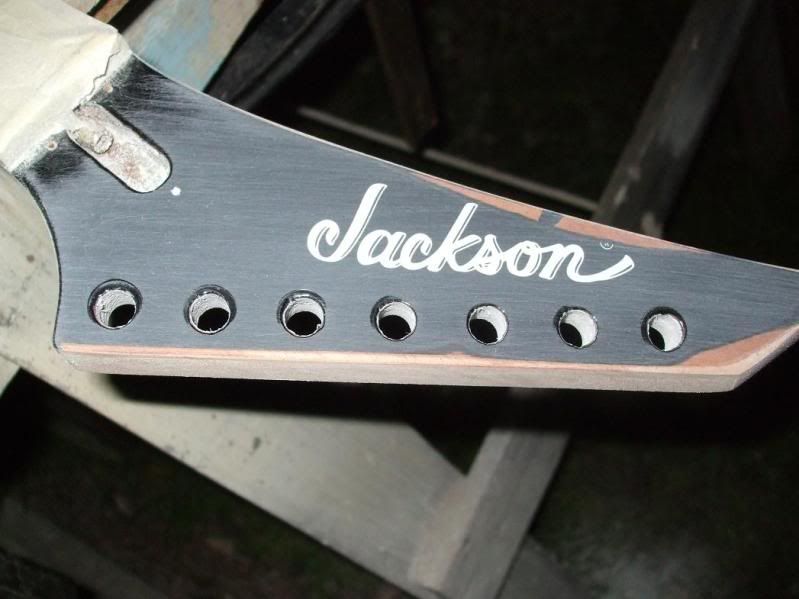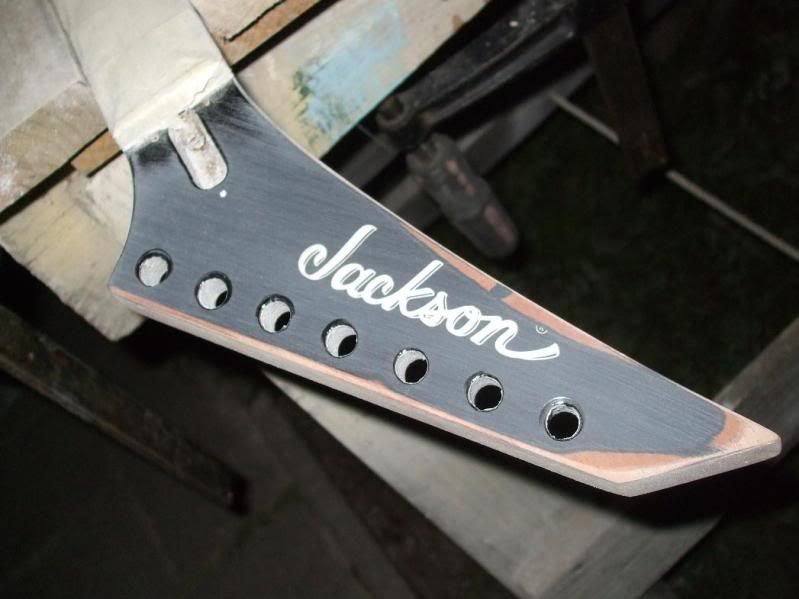 I'm interested in feedback regarding the COW signature on the back of the headstock...Should I sand it all off completely, or would it be a good idea to leave a small patch of the paint left on the headstock, displaying the signature. It'd definitely help identify it if needed later on in its life, at least. Opinions?
***UPDATE 21/7/09***
Thanks people, for the feedback on the COW sig on the back of the headsstock. It's been decided, and the sig has been removed. The Jackson logo will be replaced with something appropriate, but not necessarily another Jackson logo. You'll see. In the meantime, here's a bunch of pics I took today while removing the last of the sanding sealer on the headstock and stripping most of the neck.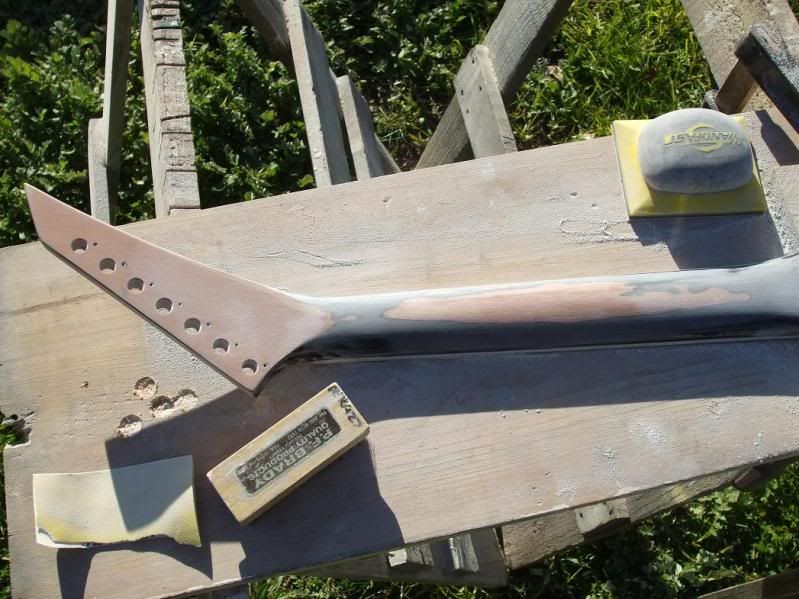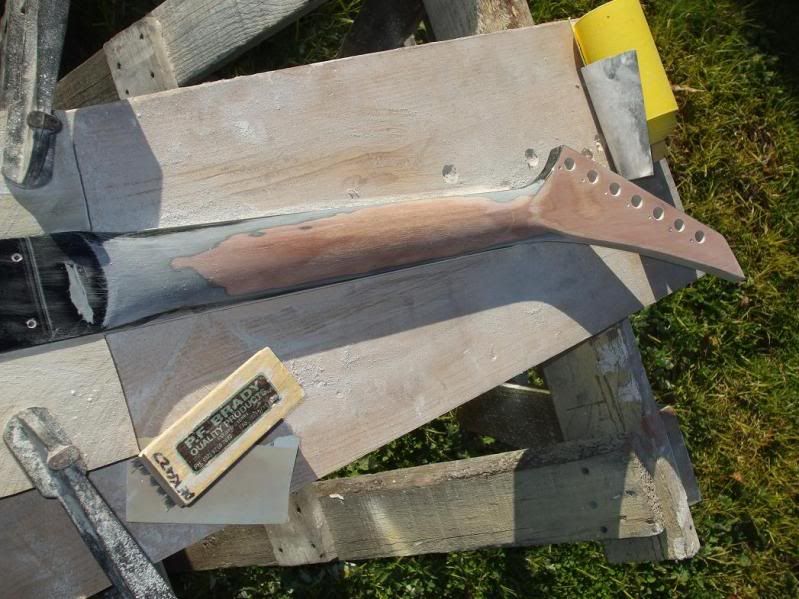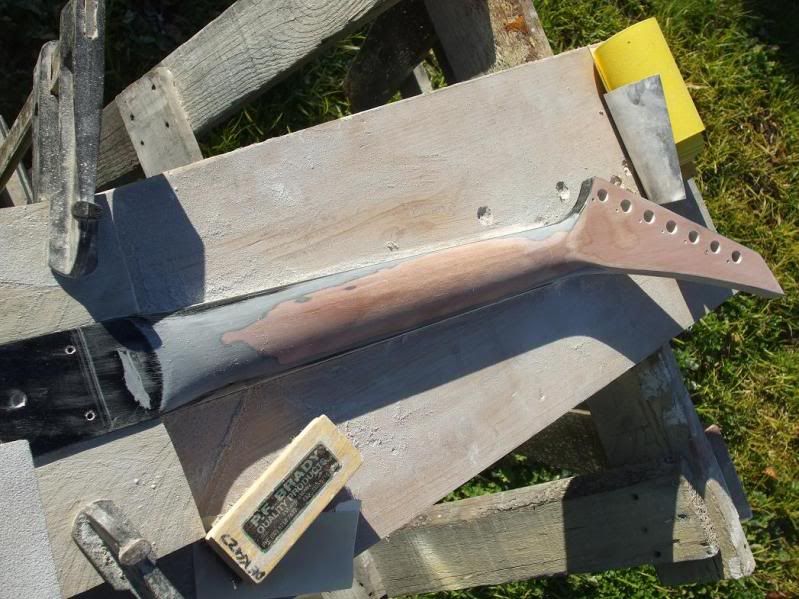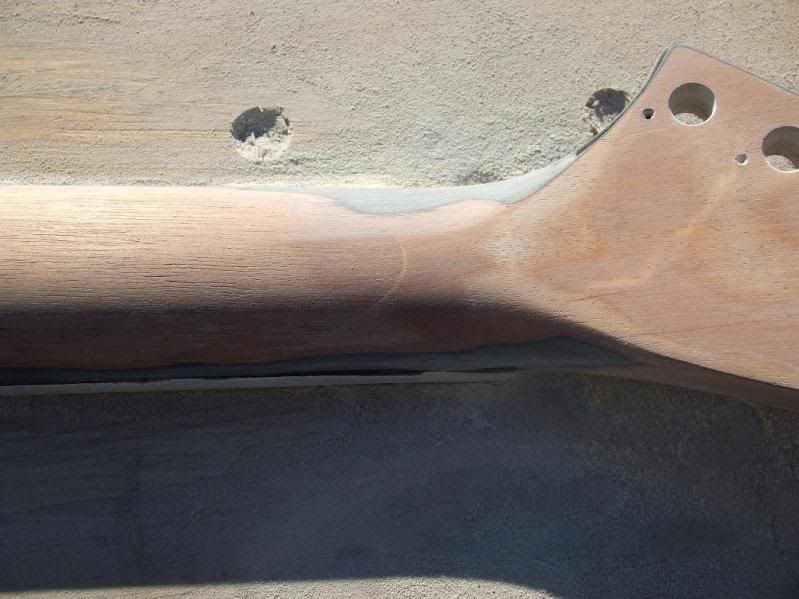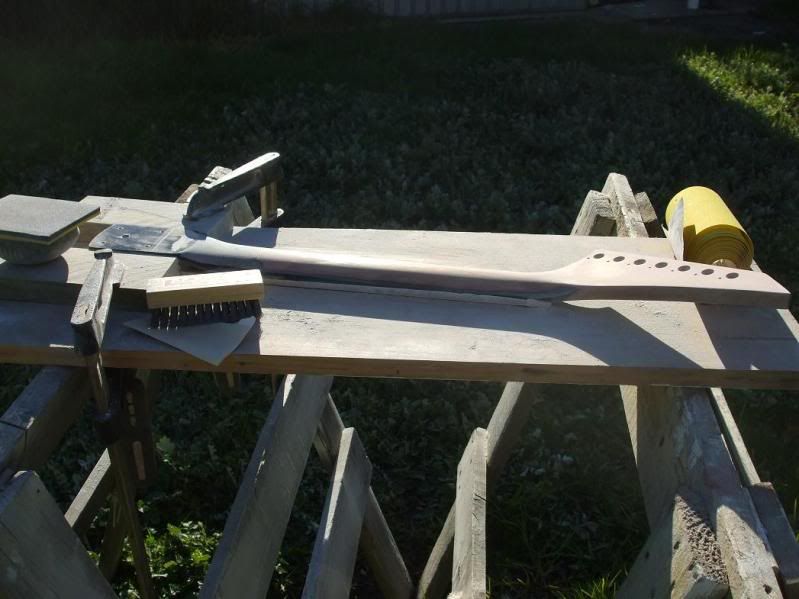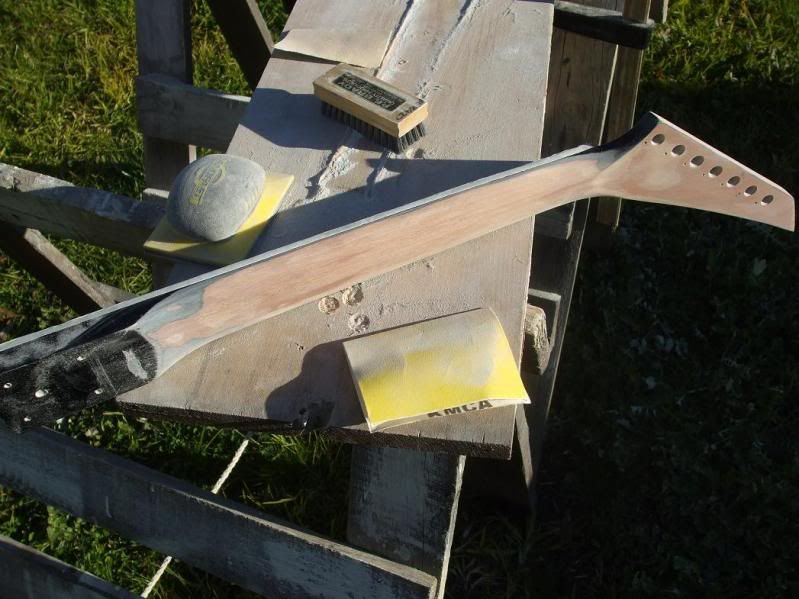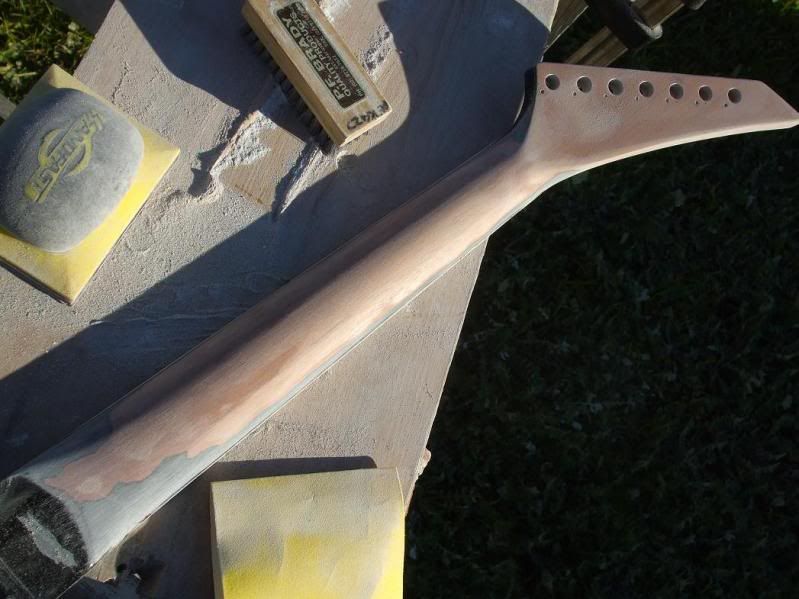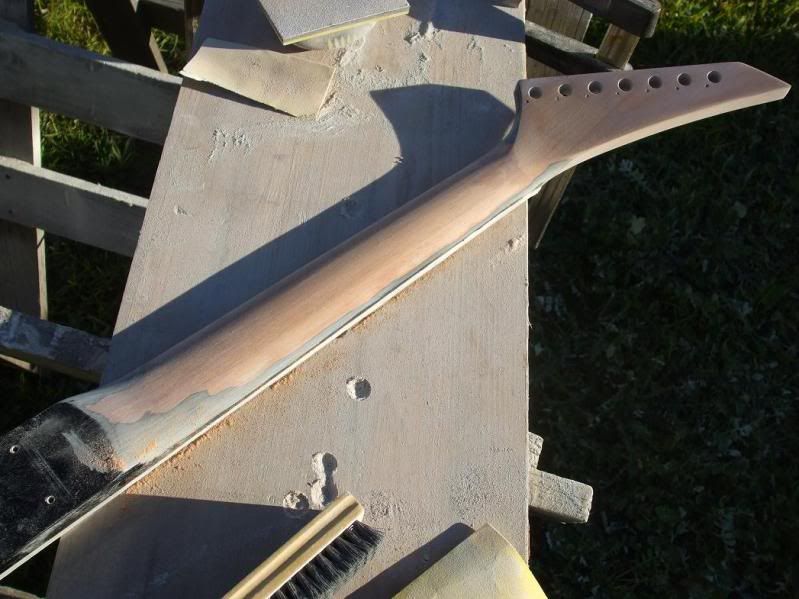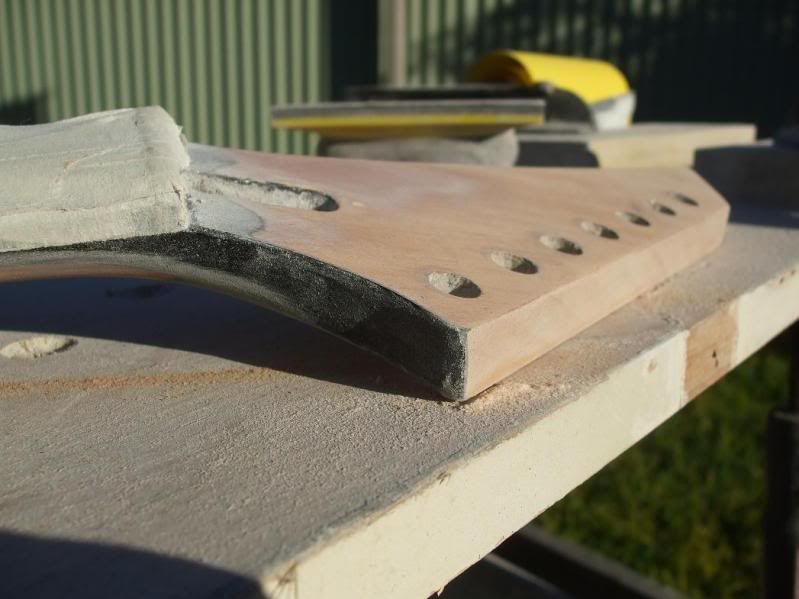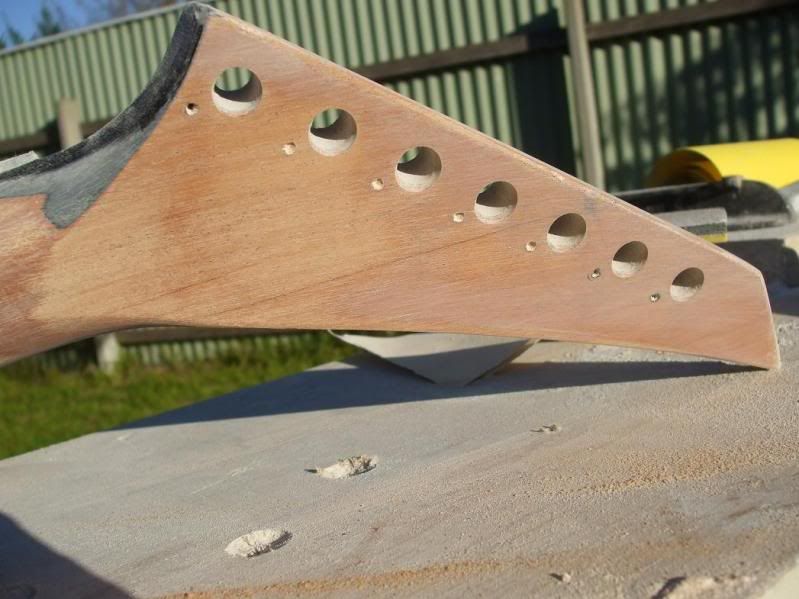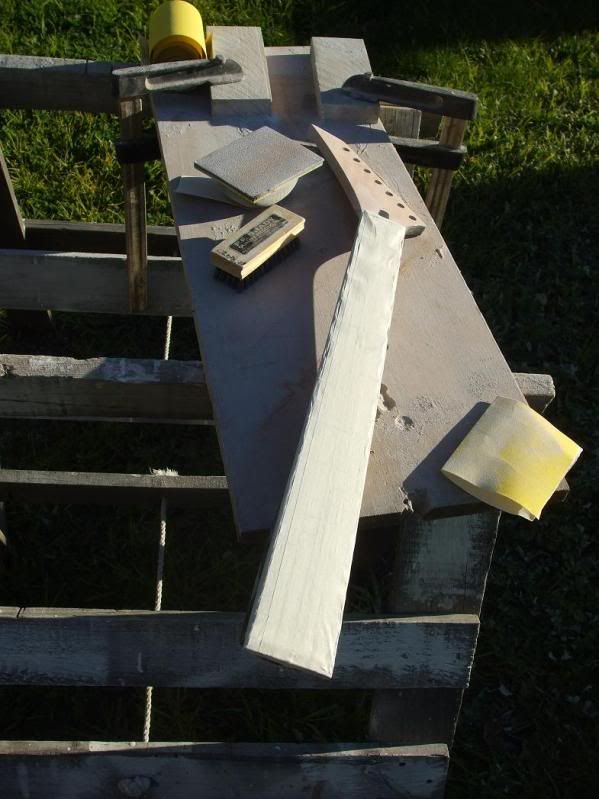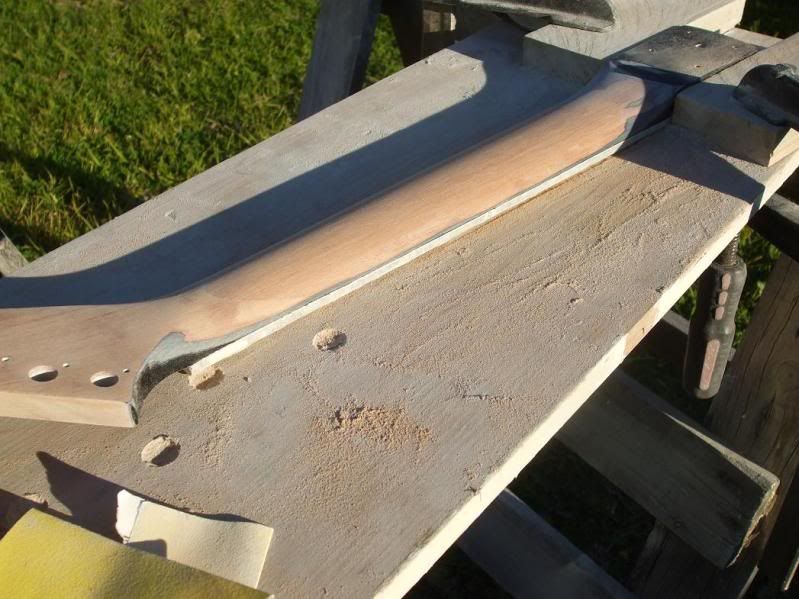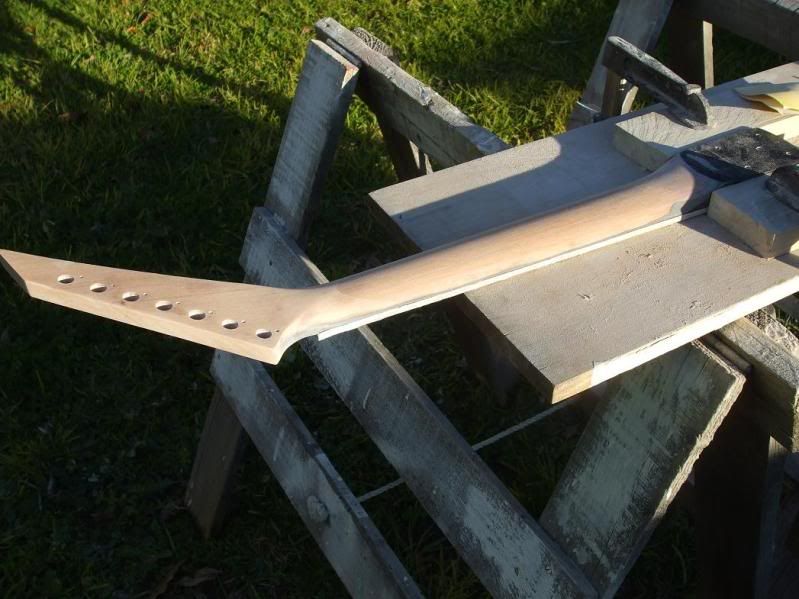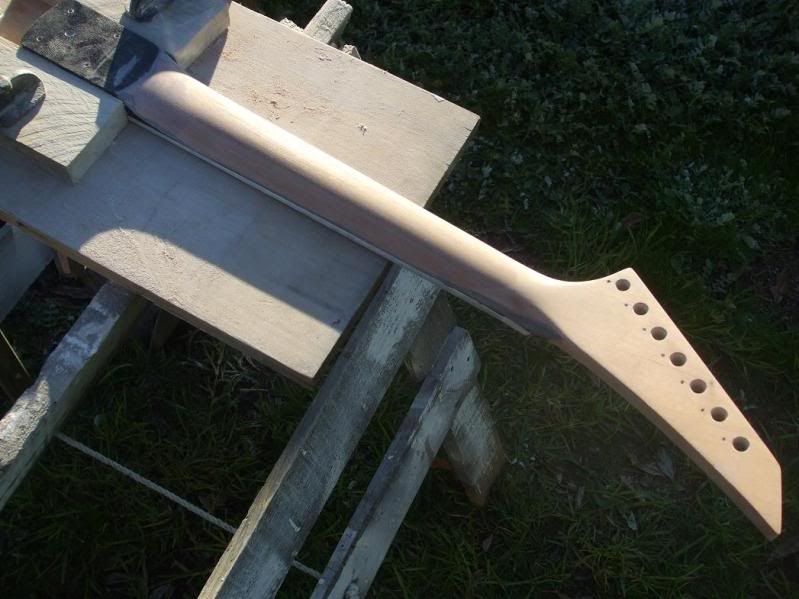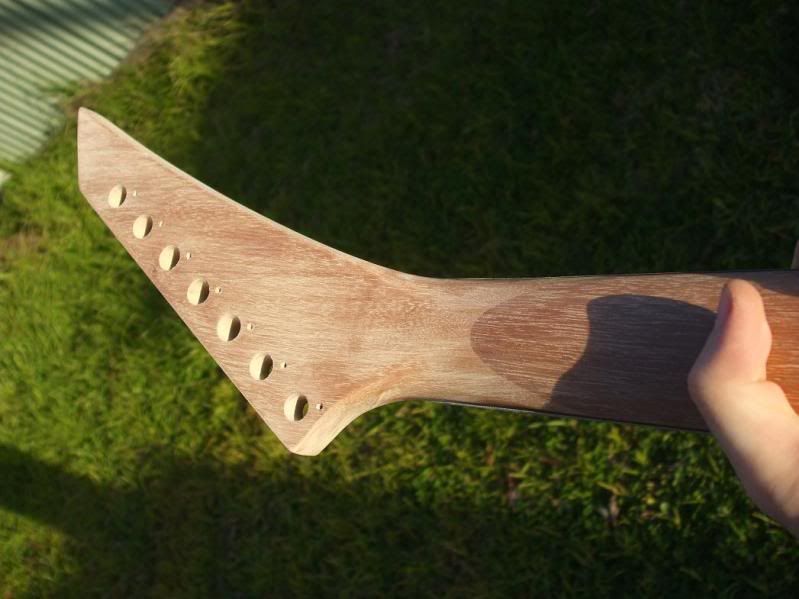 ***UPDATE 23/7/09***
I spent thisafternoon very carefully sanding the rest of the clear cote from the sides of the ebony fretboard, and the overlapping clearcoat which remained on the neck. I also got stuck into the back of the body, getting rid of most of the paint and subsequent pale timber laminate on the back, which now looks like it has substantial figuring, and along with other peoples suggestions of which kind of wood it is, leads me to believe that it's maple, as opposed to my earlier suggestion that it appeared to be basswood. It's definitely harder than the basswood I've encountered on my RG bodies.
Anyway, here's the goods: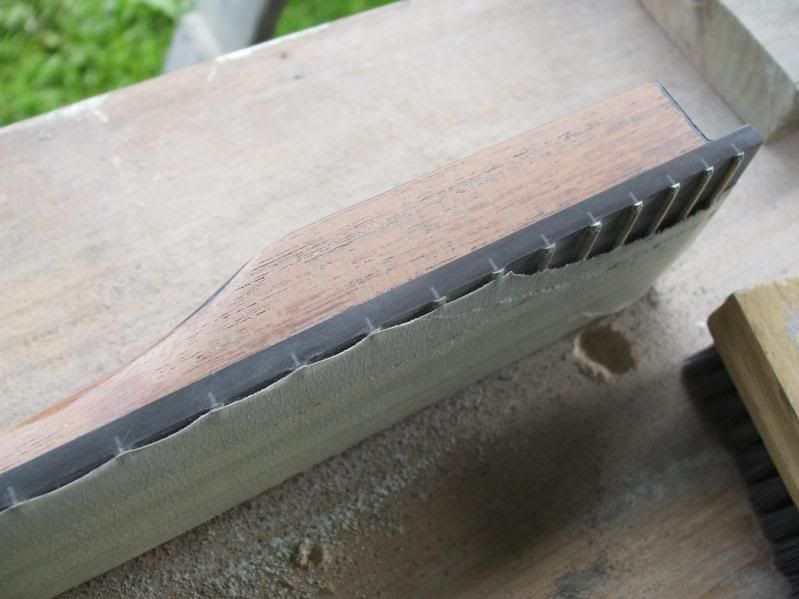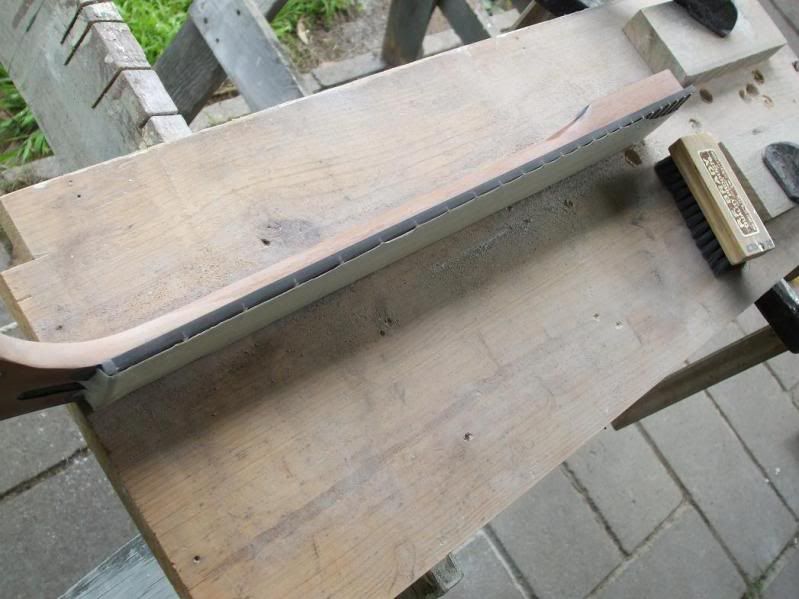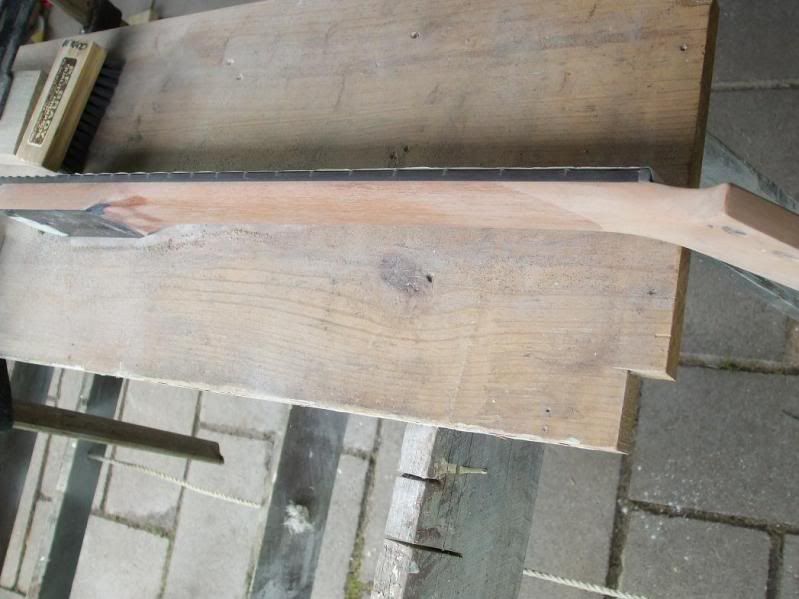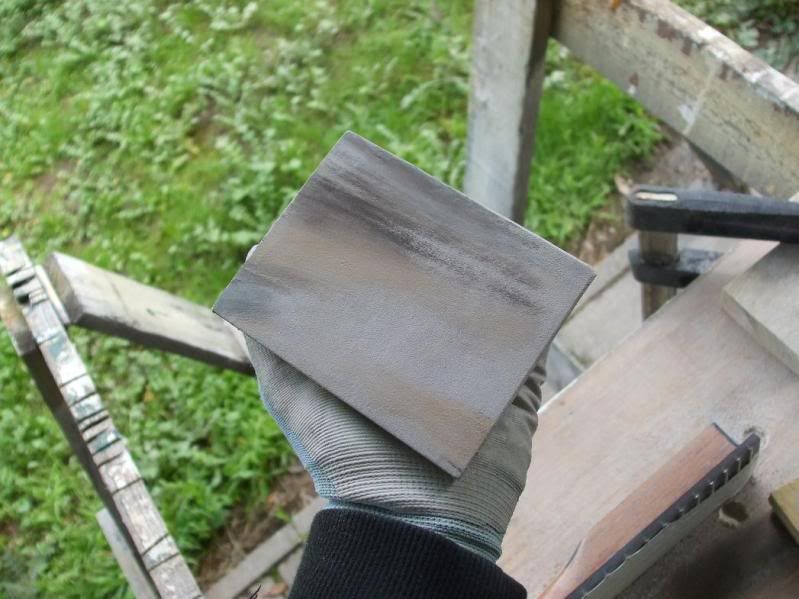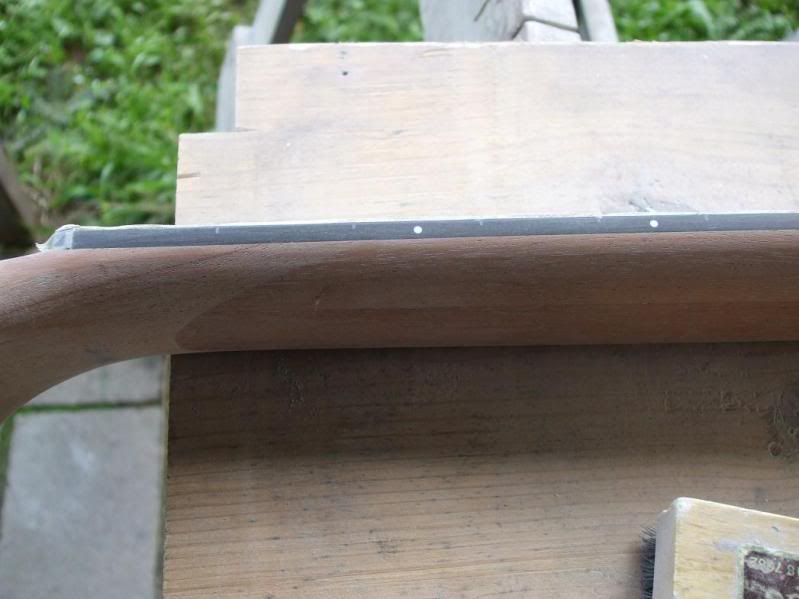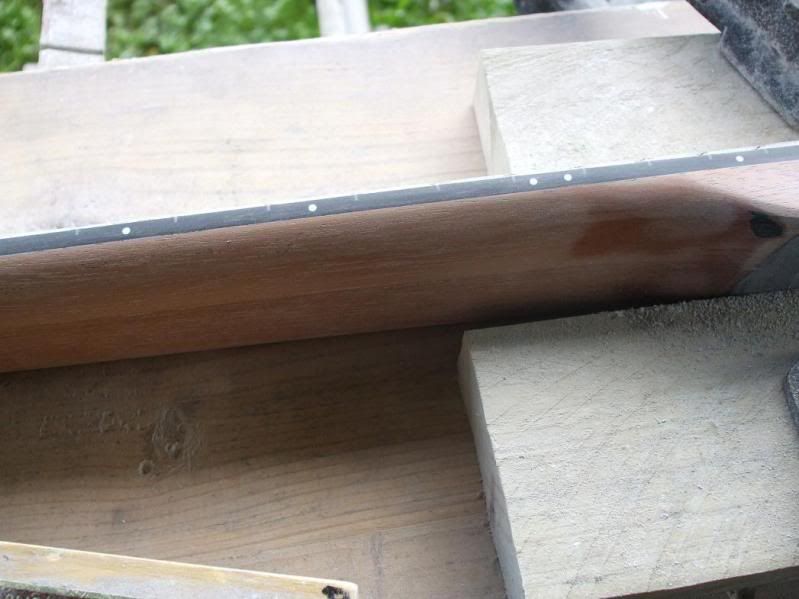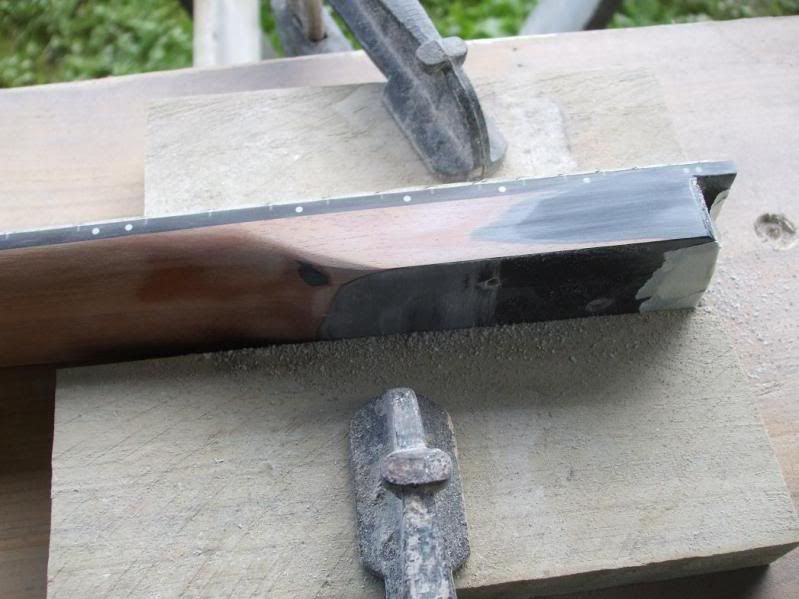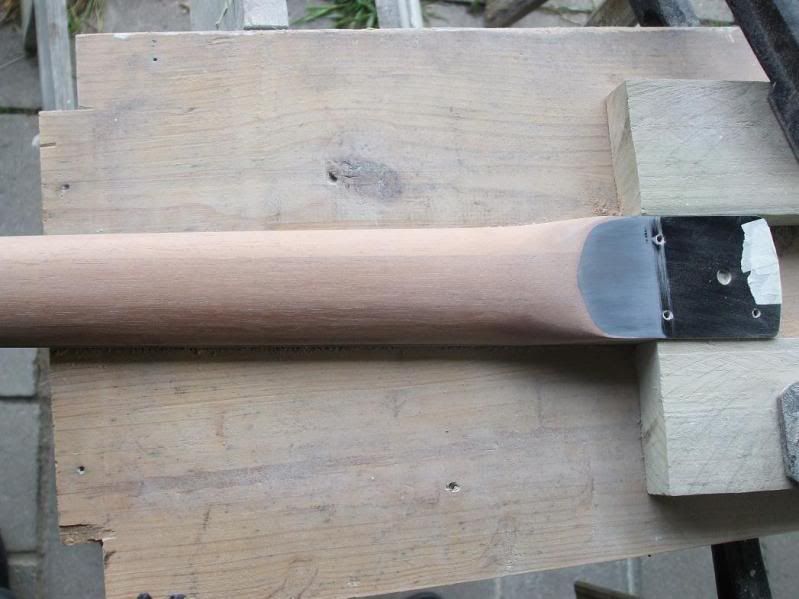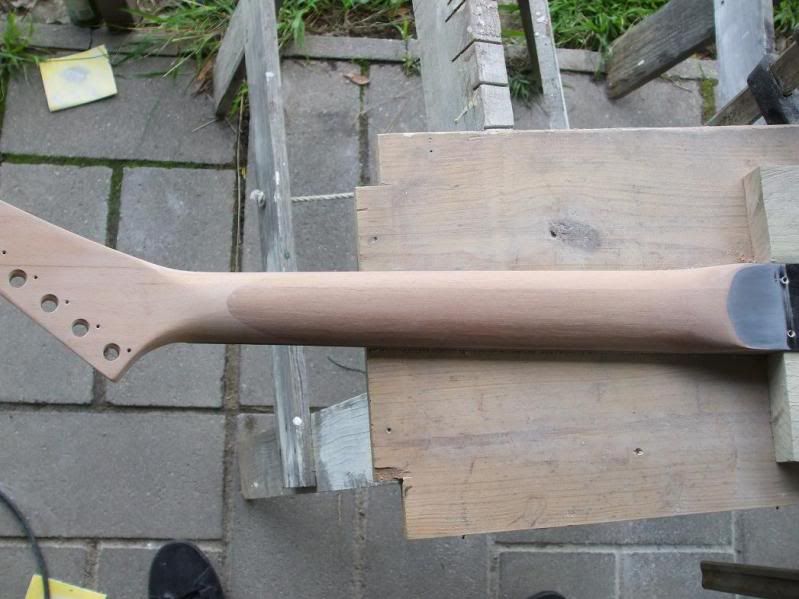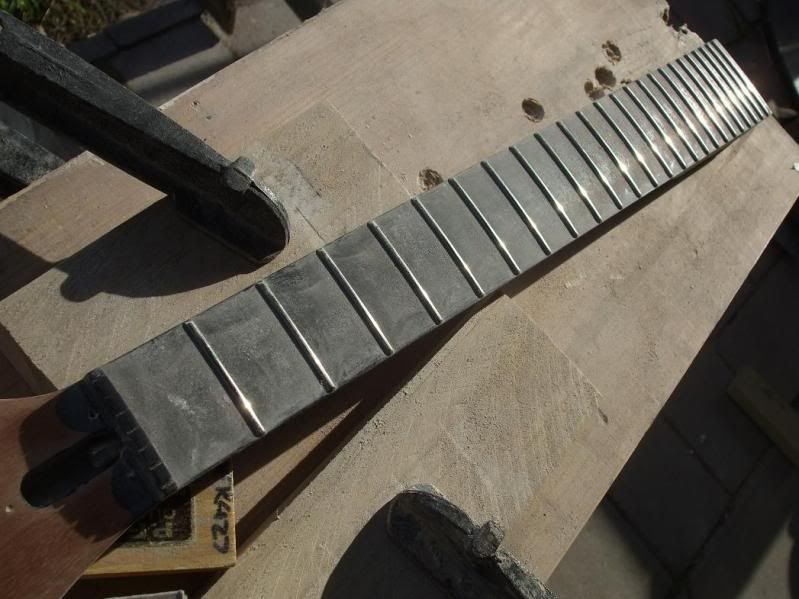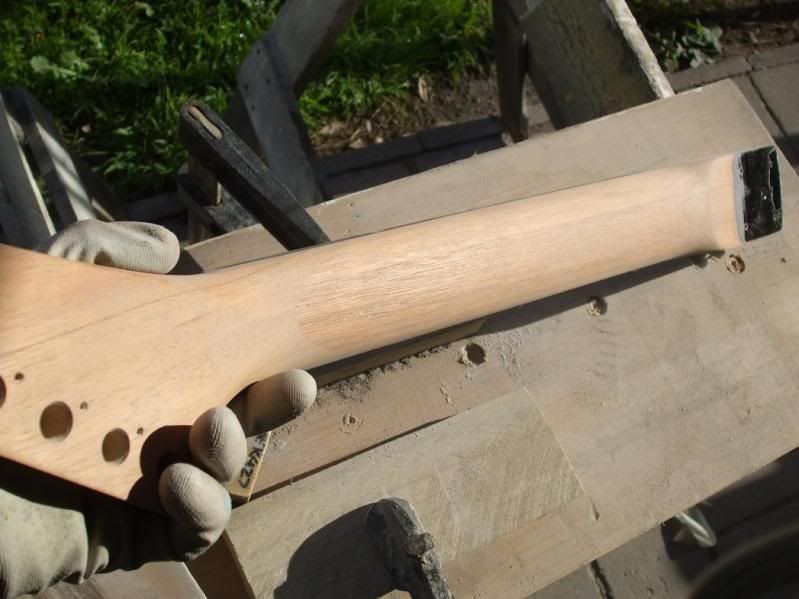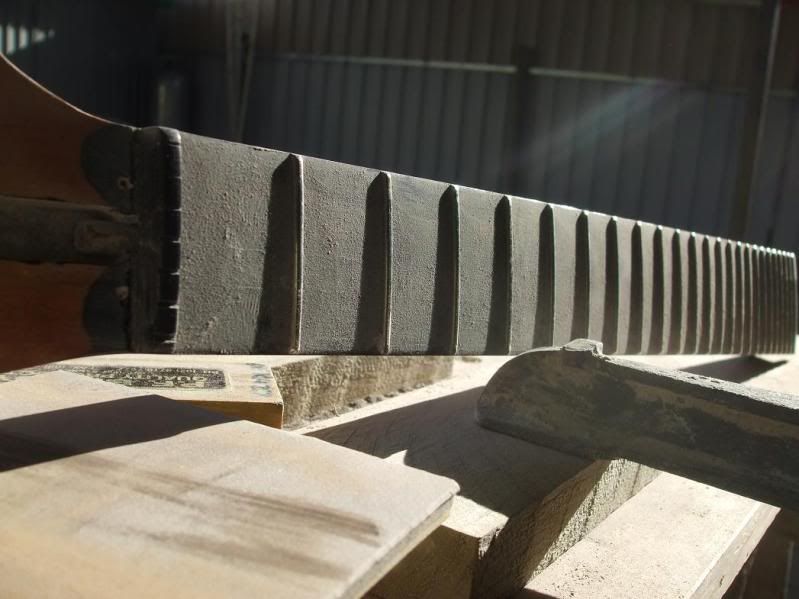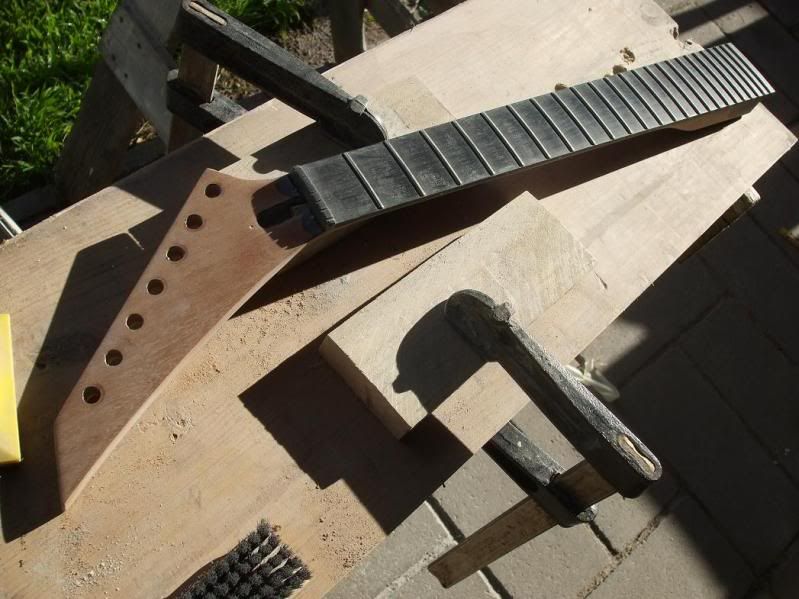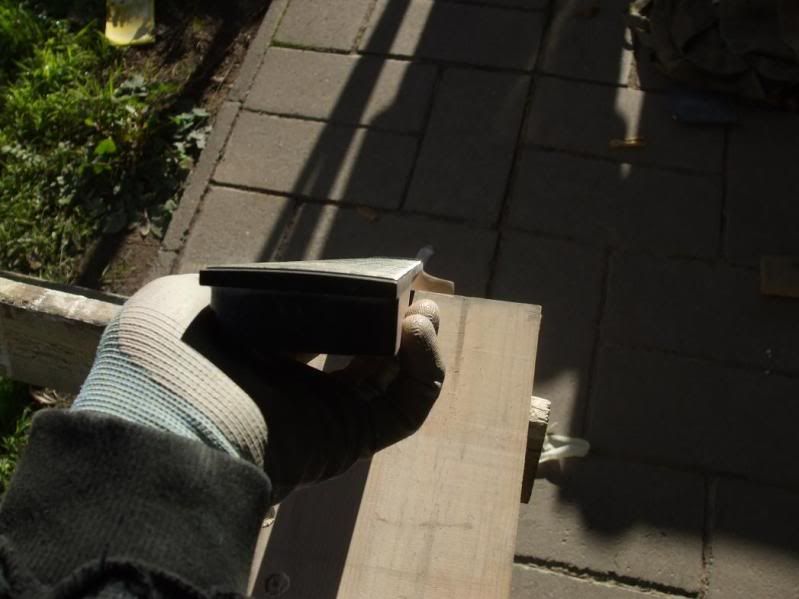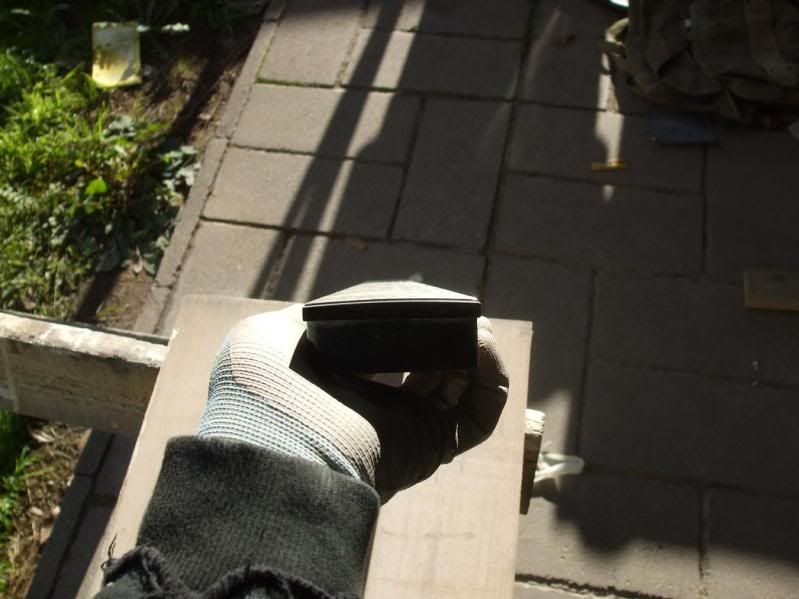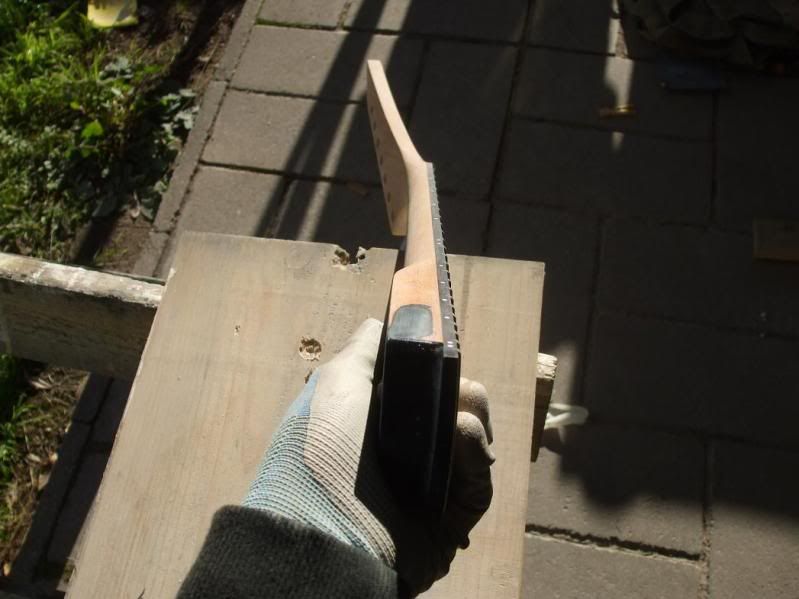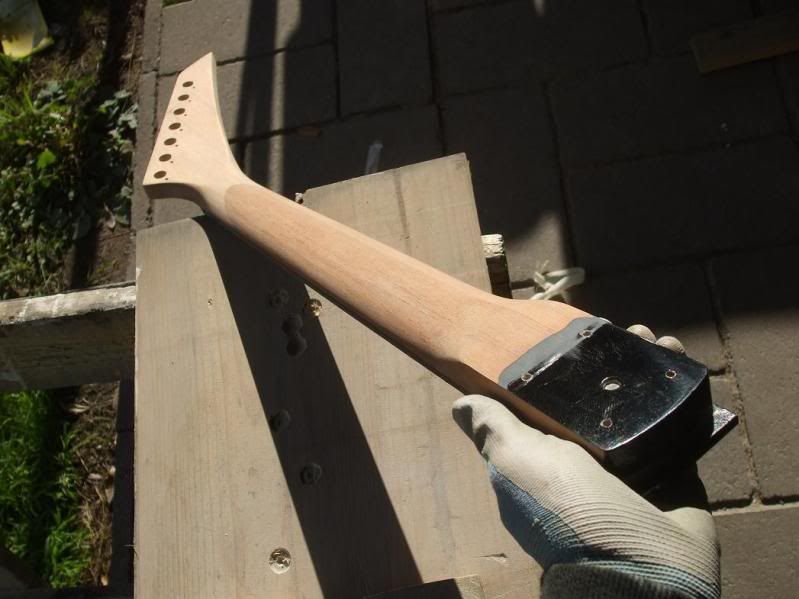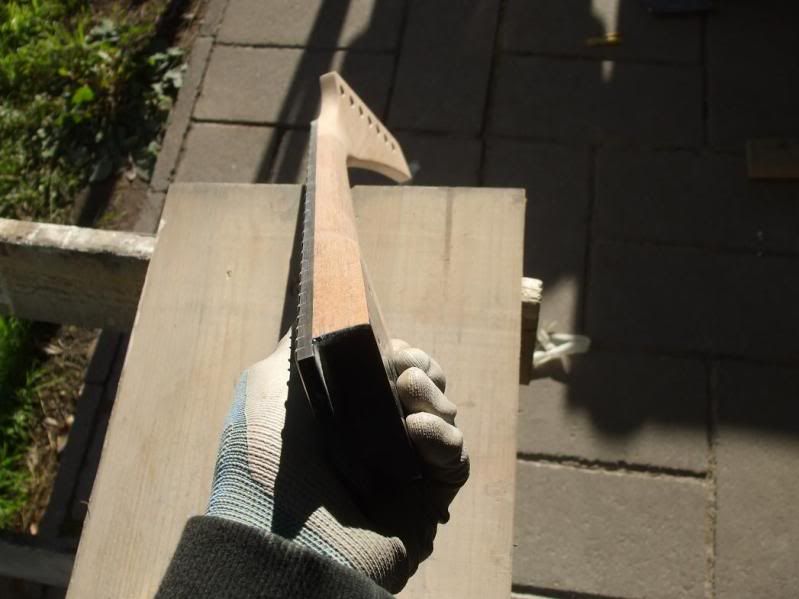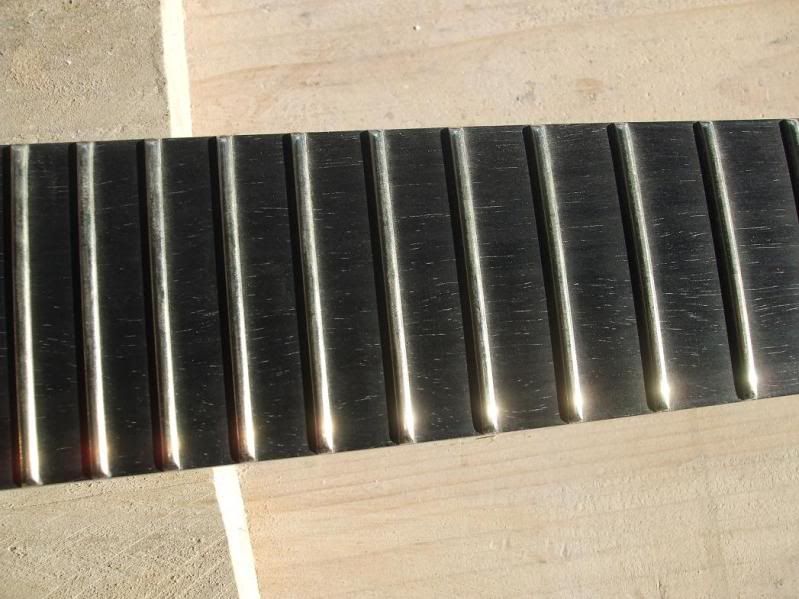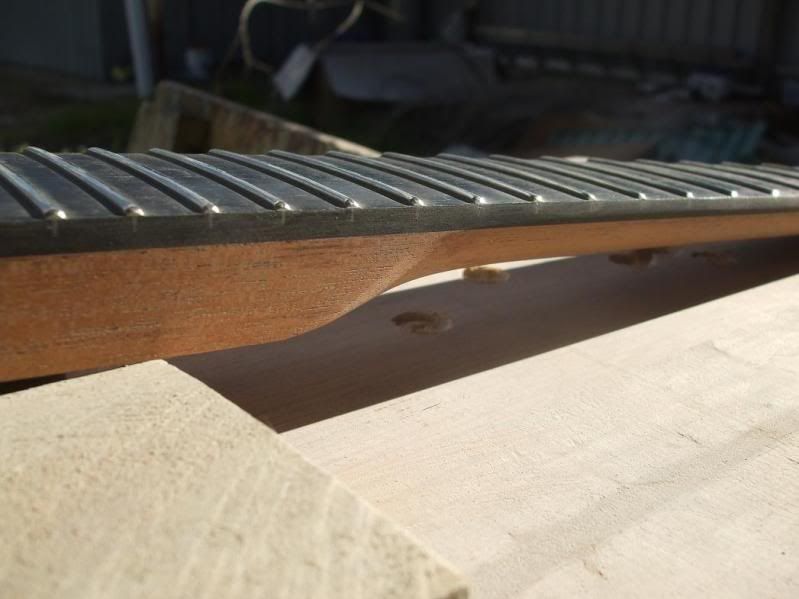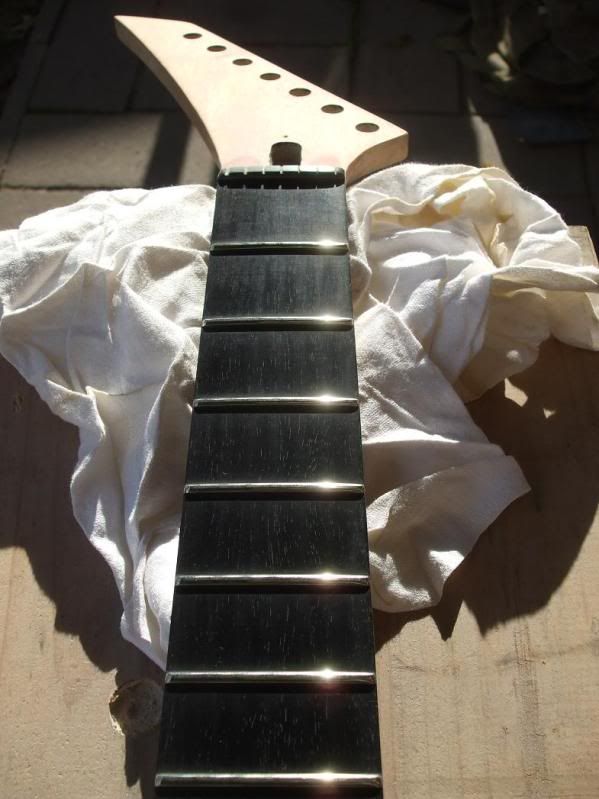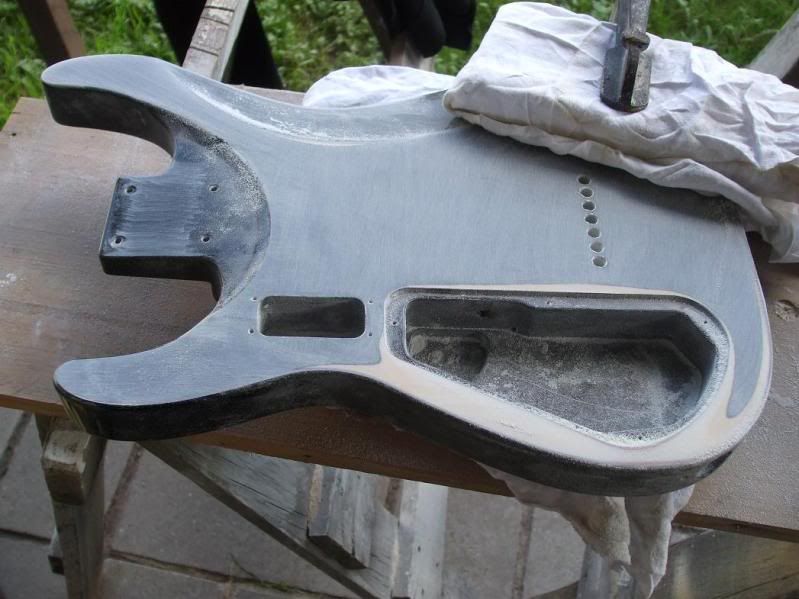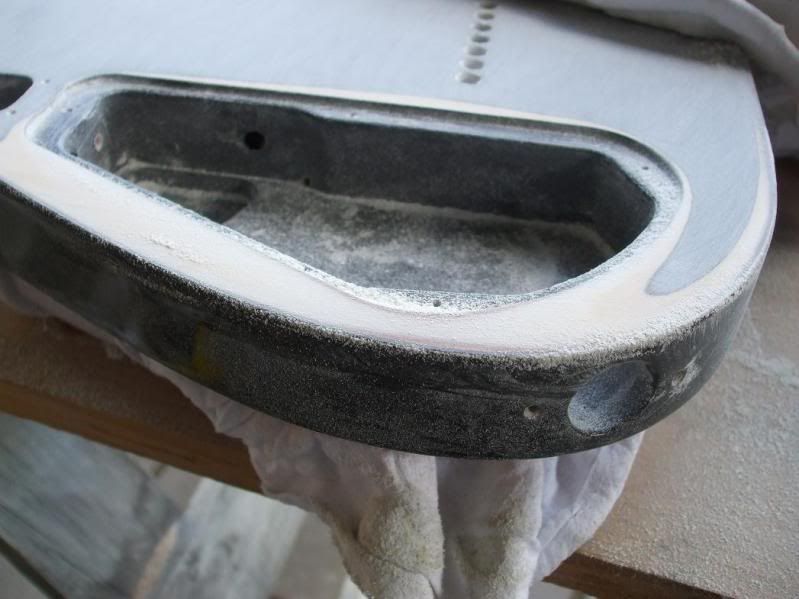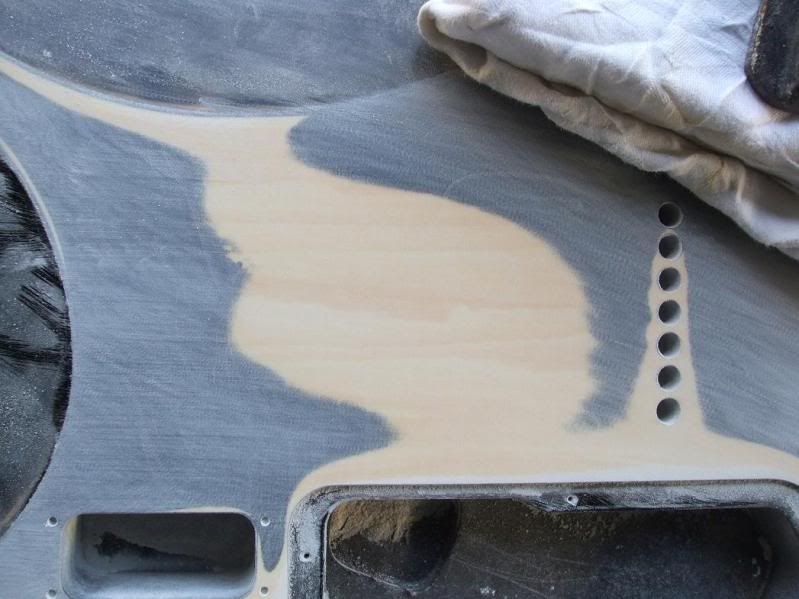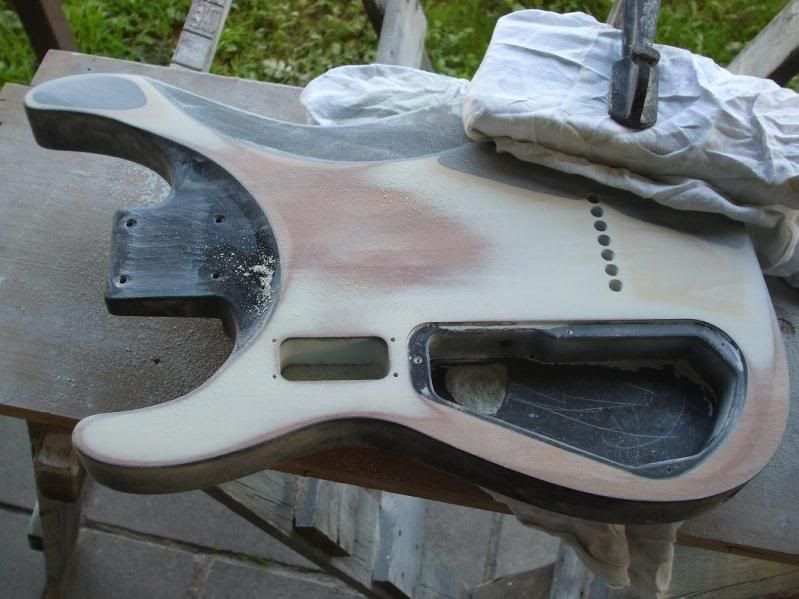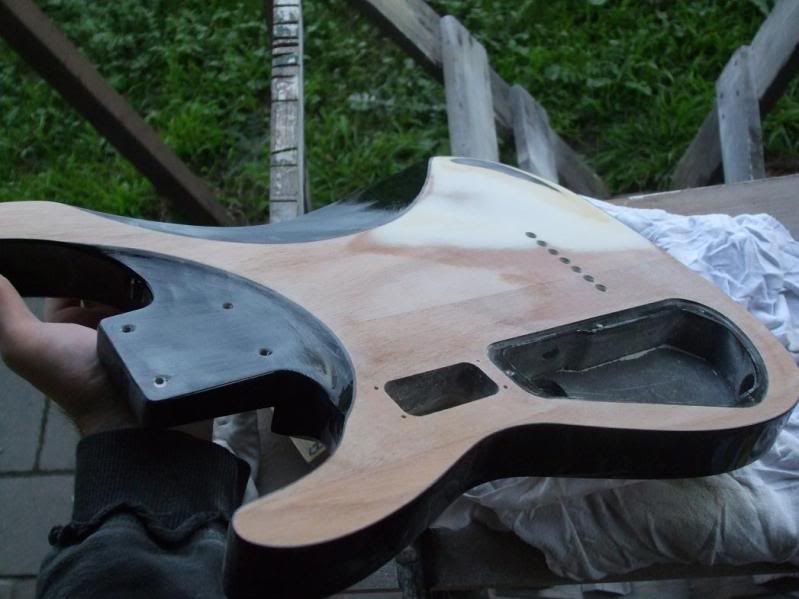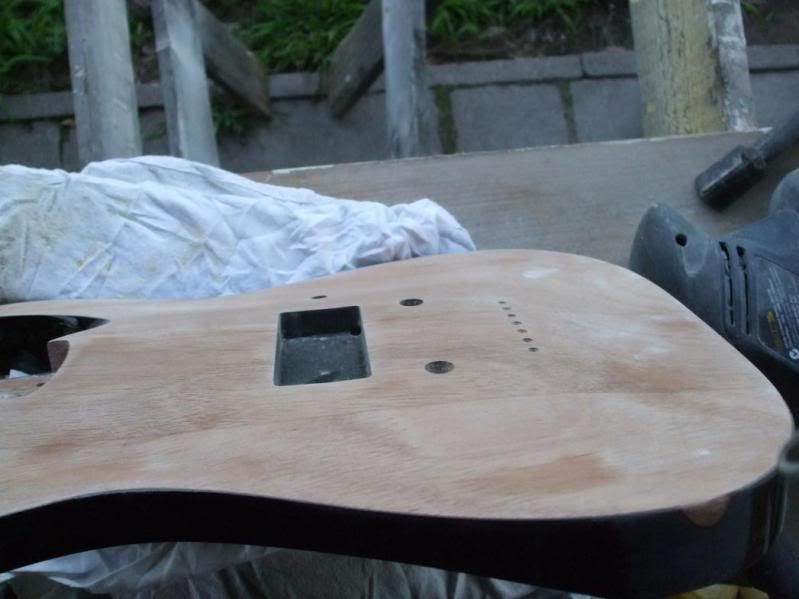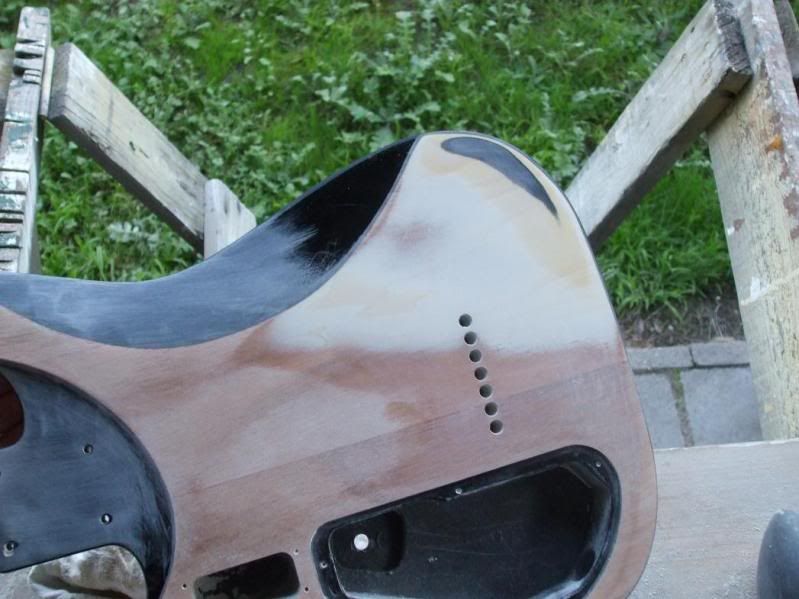 ***UPDATE 27/7/09***
Jackson DK-7 COW....Naturalised
*** UPDATE 4/8/09***
Jackson DK-7 COW....Naturalised