Well as some of you know I got a new MIM Strat the other day. My plans were to upgrade it down the road as finances allowed. Well my birthday was last week so i got a little extra $ so plans allowed me to go ahead and order my new loaded pickguard, locking tuners, and nut just a few days after getting the guitar
SWEEET!!! So it just so happened everything i ordered except the tuners came from here in Florida so I got stuff fast. I said I would wait til the tuners arrived but got bored when I got home from work and figured I would get everything done, but the tuners for now and hope they arrive tommorrow. I also have to solder the jack and ground in as I have to borrow my buddies soldering iron. So right now I am just three soldered wires, a tuner install and a setup away from tone city. Here are the pics.
Old nut removed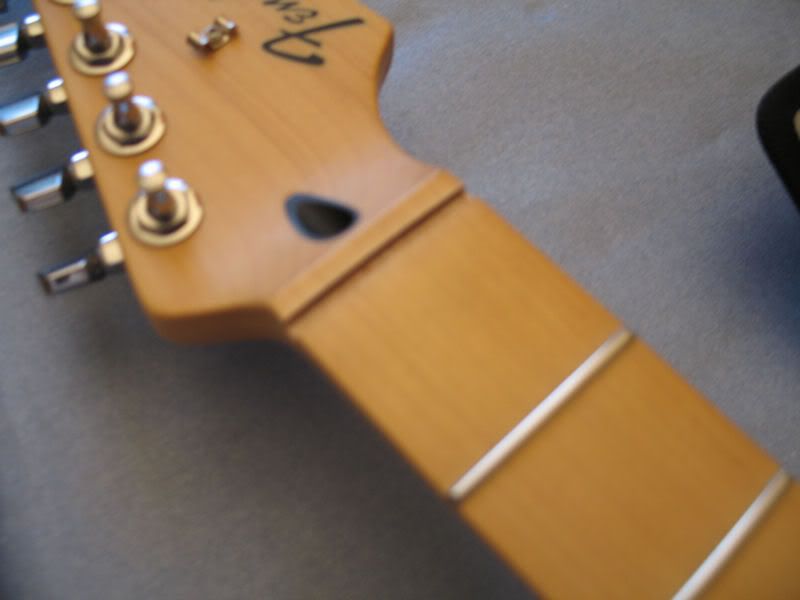 New nut installed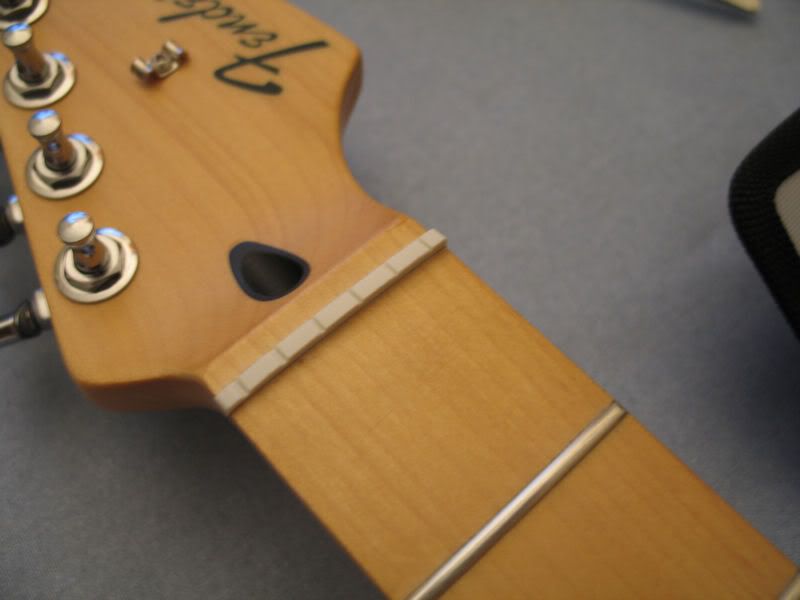 Old pickguard
Hey somethin's missing
New pickguard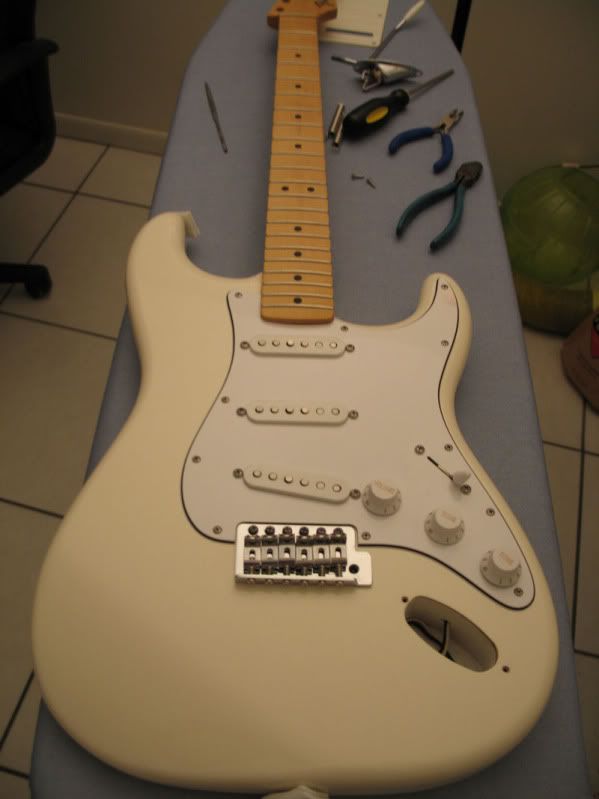 Definately like the look of the white pickguard, pickups and knobs better than the original parchment stuff. Looks very Jimi'ish. Will post more pics and my impressions very soon once I get it done.
Just waiting on something to fill these holes