Alright, I know everyone's here for the sexification that is my new singlecut.
First, I'd like to point out that I also received my Musikraft neck and Fender custom shop Texas Specials for the tele build I'm doing - those pics are in here too. The tele neck is pretty sweet, gonna enjoy putting that guitar together!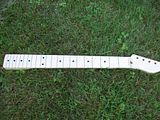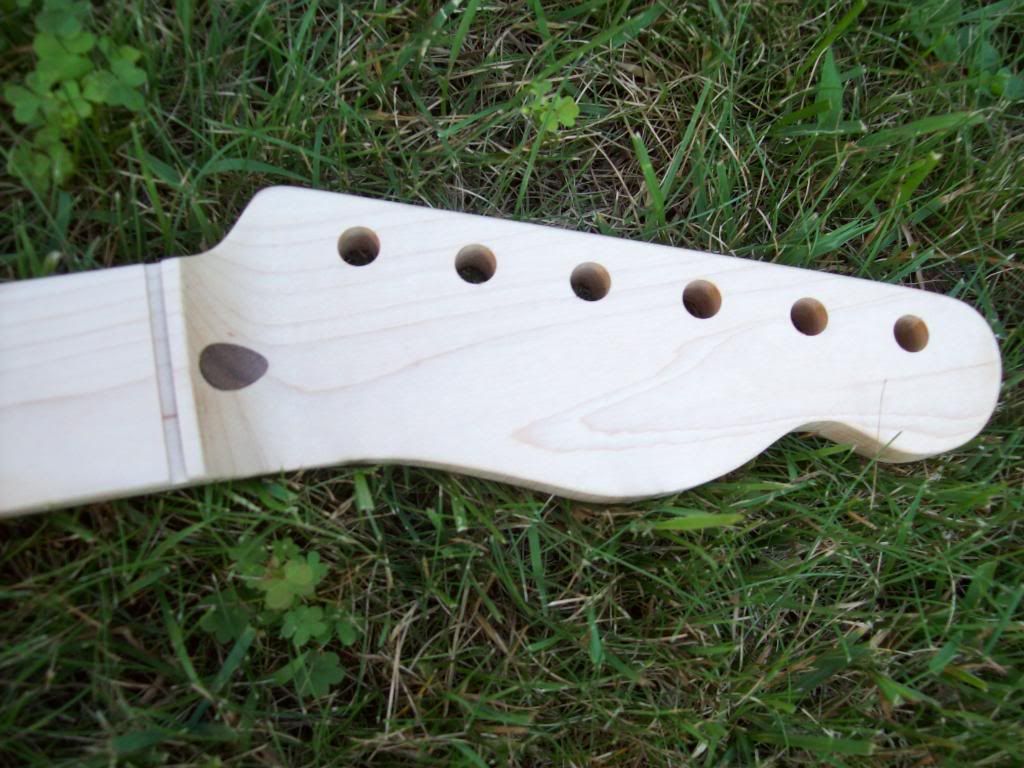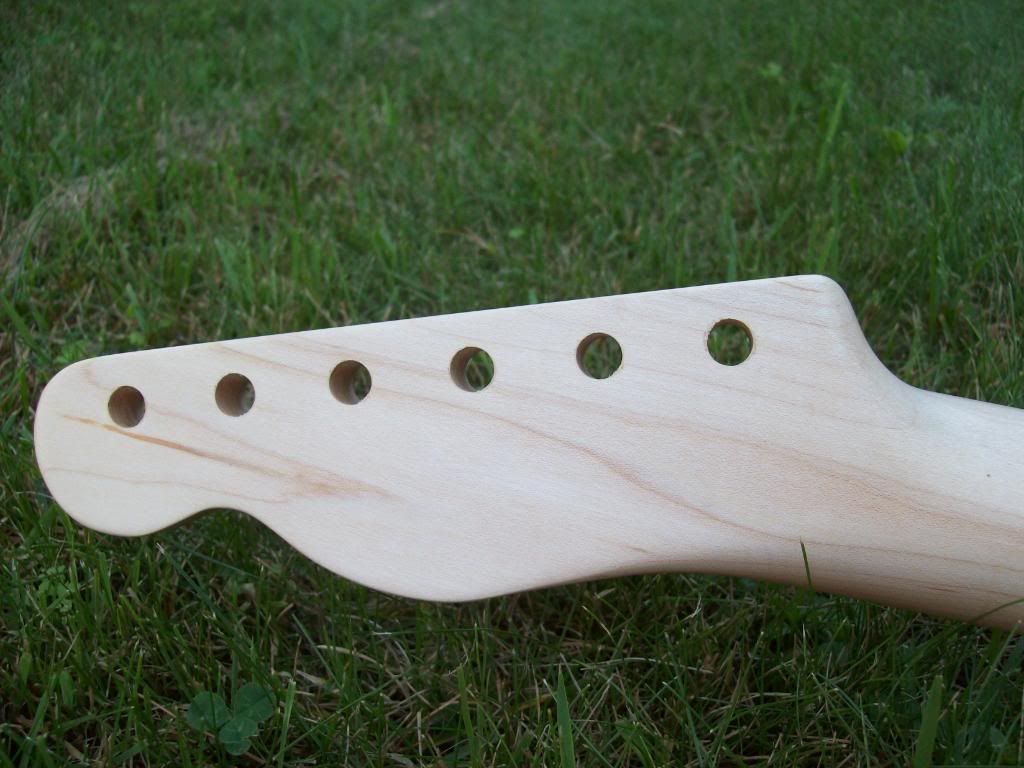 .....
Now, on to business: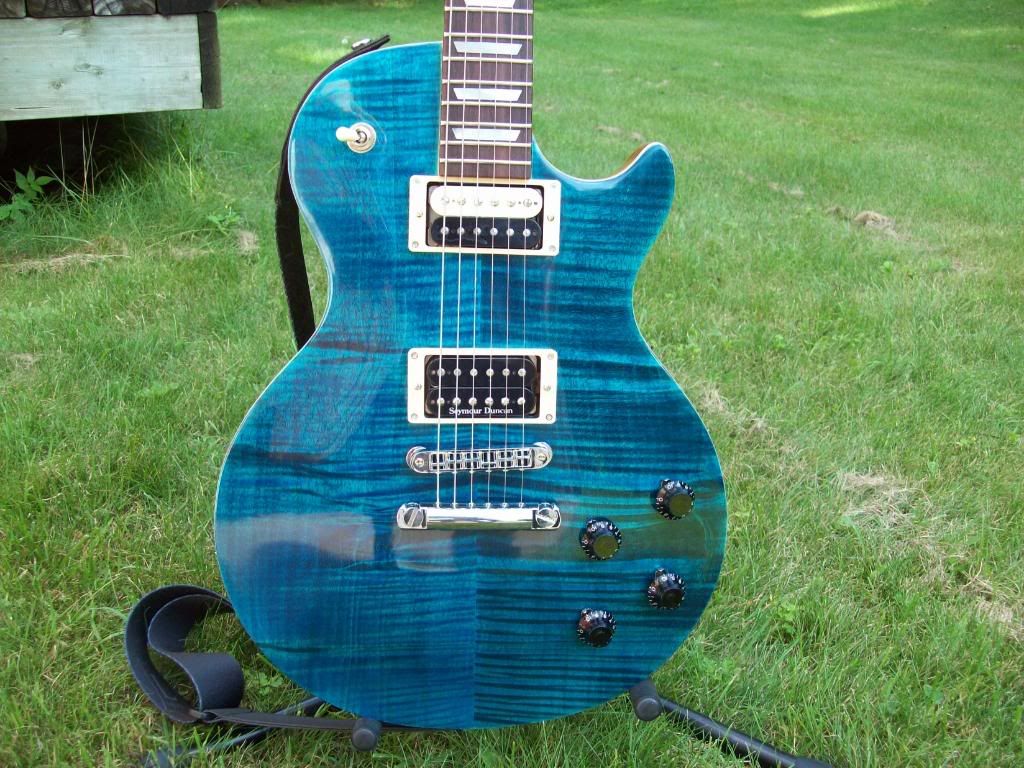 This guitar, is fucking awesome! The specs worked out well - maple neck, 1-piece mahogany back, maple top, rosewood board, 25in. scale, JB/'59, good hardware, hardshell case (rockcase by warwick).
The weight is 8.8lbs according to my bathroom scale - nearly a pound heavier than the Hamer, I think - because that was 8.5lbs boxed up
.
Playability: I was used to the thinness of the hamer, but it did not take too long to get back into the groove of the fatter neck. The tummy cut isn't extreme, and that fits nicely - makes for a comfier sitting guitar as well. I did miss the girth that a full size les paul body has, and i feel comfortable digging in to the guitar. The heel definitely provides better upper fret access, and it's fairly easy to hit 21st fret now
. Just have to work on nailing 22nd, haha!
Tone: well, I'm sure most people have heard the JB/'59 combo. This guitar definitely sounds like a les paul, even though it's kind of a mix between an eclipse, i'm sure a PRS model has similar specs, and a Gibson. It retains the LP feel, and the pickups are very clear. The guitar overall sounds clearer and less warm and fat than the Hamer, but that is to be expected - the hamer has more mahogany, dual '59's, and the guitar sounds like a fat les paul in the first place lol. I plan on getting new pickups some time down the line, something that will retain the general tonal characteristics of the JB/'59 but with a bit more warmth to the tone, and overall "it sounds better, more musical" factor.
Fit and finish: Andrew did a great job on this one! James and I noticed that there is 1 small finish "issue" right below the bridge volume knob - it looks more green than anything else in one spot. I don't really care (I won't be looking there), and I think part of this may be that Andrew uses a different finishing technique than most - 4 days to finish this as opposed to the 2-3 weeks to finish most guitars. The guitar looks gorgeous, the frets are well done, no bleed onto the binding, it looks professional
.
Overall, I will be keeping the custom and Andrew will have a nice Hamer USA Studio Custom headed his way soon! A Big thanks to Andrew for building this for me, it turned out fantastic!
Between this guitar, the Bowes singlecut 7 I'm having built, and my partscaster Tele that I'm doing.. I don't think I'll be buying any more production guitars. Maybe 1 or 2, but that's about it. Never say "never" though
.
Thanks for reading!
oooh right, more pictures... it's 30 degrees outside, but it's gorgeous - PHOTO OP! -
http://s602.photobucket.com/albums/t...m%20Singlecut/