ok, I've had 4 guitars sent to me after my move so here are some prelim pics of them as I have yet to take my own pics.
First 3 come via Rich @ Ibanez Rules. The most awesome man in the world.
Here's some pics that Rich took to keep you happy till I get real pics
Ibanez Fireman
Ibanez JCustom RG8470FFE
Ibanez JCustom RG8427FFE 7 String
and the 2nd Ibanez PGM10th I now own which in honor of it's seller Gilkybear at Jemsite, I will name Gilky (whereas the first one is now nicknamed caprile, the other Jemsiter I bought a PGM10th from)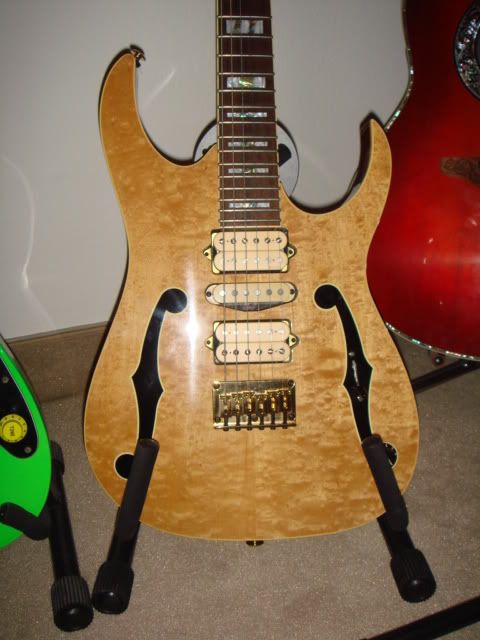 There goes my summer bonus but sometimes you just gots to say what the fuck, yo!