I'm refinishing my RG7321. While some may consider this to be polishing a turd, I find it a good project for a guitar that has been sitting in my bedroom untouched for over a year.
I began by attempting to figure out what sort of finish I want to put on it, went through many, many renderings, and finally decided that I wanted to do a shiny finish. Upon researching this, I found that chrome spray paint wouldn't quite give me the exact effect of chroming a guitar, but it gave it a silver reflective look that dulled slightly when a clear coat was applied. This is exactly the type of effect I was looking for.
When I went to get the paint, I ended up picking up a can of this metallic finish stuff. I quickly realized I wasn't going to get the effect I had envisioned, but am unsure about whether I like it or not. I need to sand and put another coat on due to some palm prints, a scratch, and a couple of drips in the paint. I'm not sure if I want to go try to find an actual chrome paint to get the effect I had originally envisioned or if I am happy with this as is.
I do realize that chrome paint is nowhere near what actually chroming a guitar would do, but that's the intent. Just shiny.
It's kind of hard to tell in these pictures, but it's got an almost like a polished aluminum appearance to it.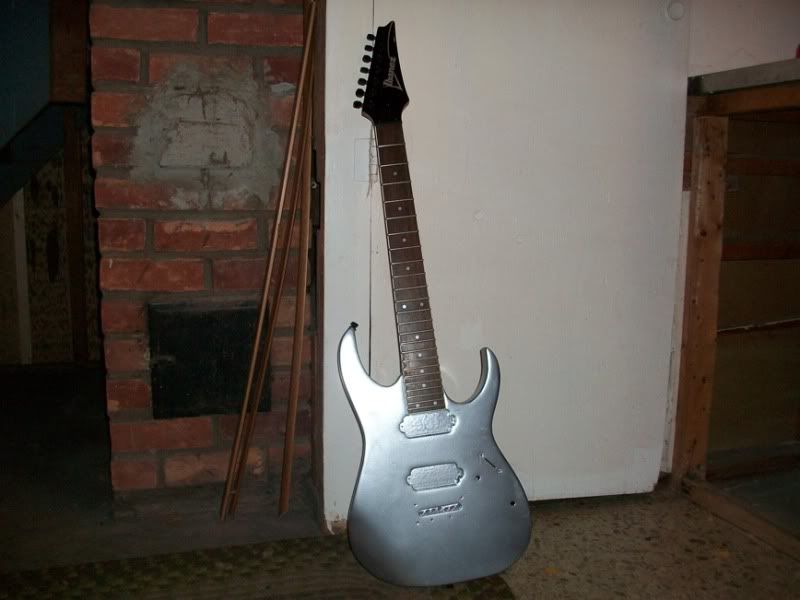 Close up: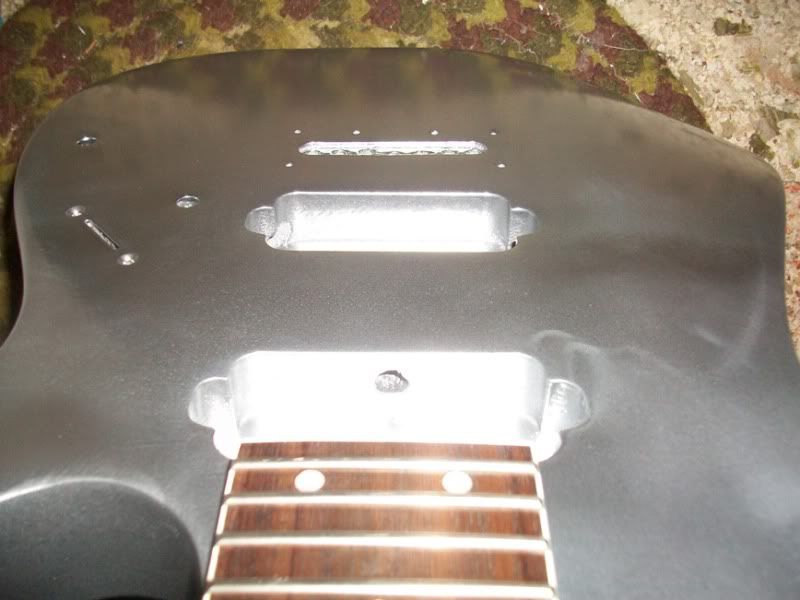 Opinions?
Hardware is going to be black.