Okay, so i just had an epic New Pedalboard Day earlier in the year. But that setup wasn't complete, and i was already getting a little overwhelmed with the complexity of it (and it still didn't have the MIDI amp switcher). It also wasn't working exactly as i wanted it to from a tone and volume perspective, and it was big and cumbersome.
I found a G-System for cheap over on ss.org, so i snapped it up. I have always loved the hardware design of these and the functionality built into them.
So here's my new setup... i still have a couple more cables to make, and then some serious patch programming, but i'm almost there.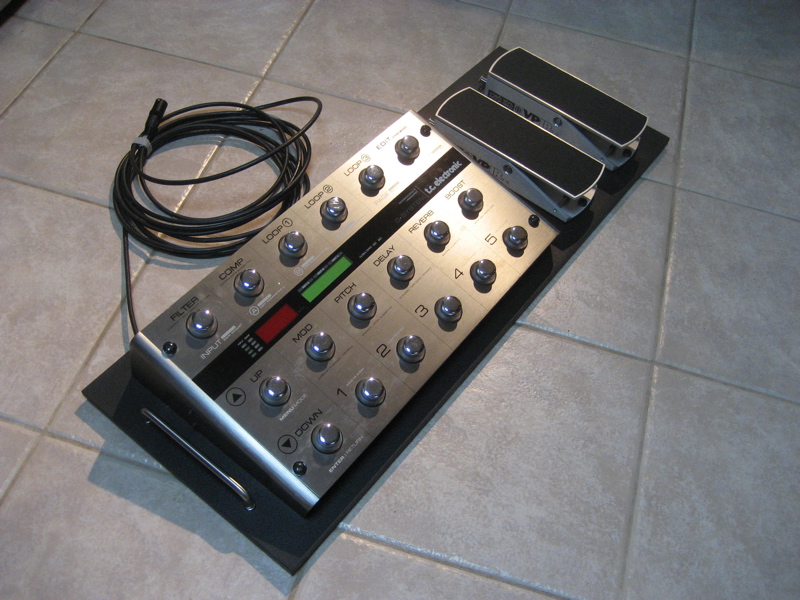 YES!
I've wanted one of these for ages, but they're about CAD$1800 new. Too rich for my cheap-ass blood. I got this one used for a fraction of that price.
A pair of Ernie Ball VP Jr. (6181 25k) pedals for volume and expression control. These are seriously nice pedals. Solid, smooth, and machined out of solid blocks of aluminum.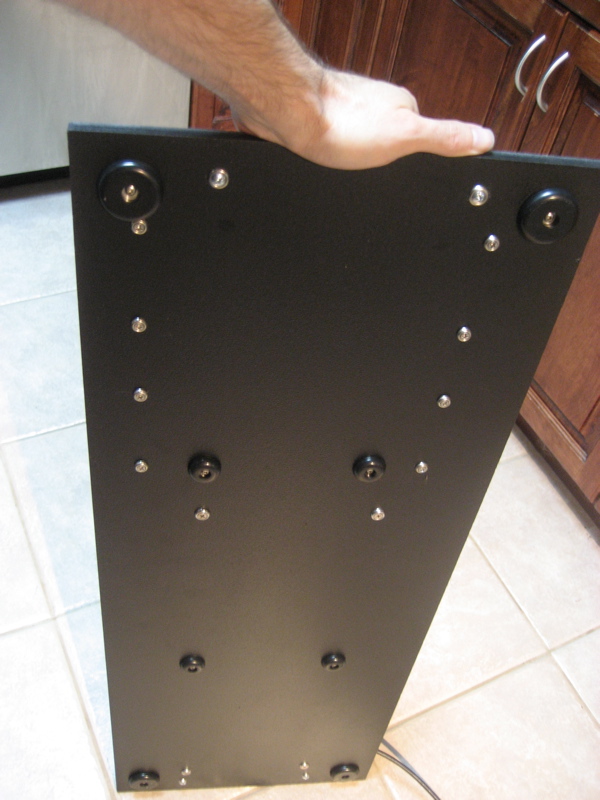 The top may look nice, but i'm especially proud of the underside of the board. TC thoughtfully included threaded holes on the underside of the G-System, allowing it to be securely screwed down to a board (using M4 x 20mm stainless screws and finishing washers) without having to jimmy together something with brackets and/or velcro. Rubber feet keep it planted.
The threaded screws holding the feet onto the volume pedals were also removed and replaced with longer machine screws (#6-32 stainless) through to the back of the board, fastened with finishing washers.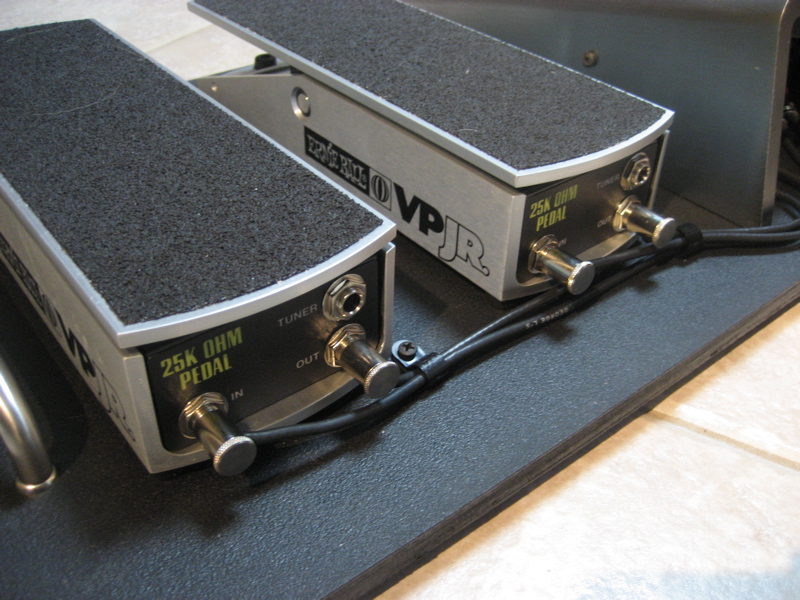 Okay, so maybe using George L's cable for wires that won't have signal going through them is overkill, but they're compact and tidy, i have a few extra feet of it, and it allowed me to make these cables exactly to length very quickly.
The cables are attached to the board using nylon cable ties. They are attached to a pair of Y-adapters under the G-System's control board.
The G-System's control board connects to the "brain" via a regular CAT5 (Ethernet) cable. It has locking jacks, so i spent a bit more and got a 25-foot ruggedized cable with these locking Neutrik ends on it.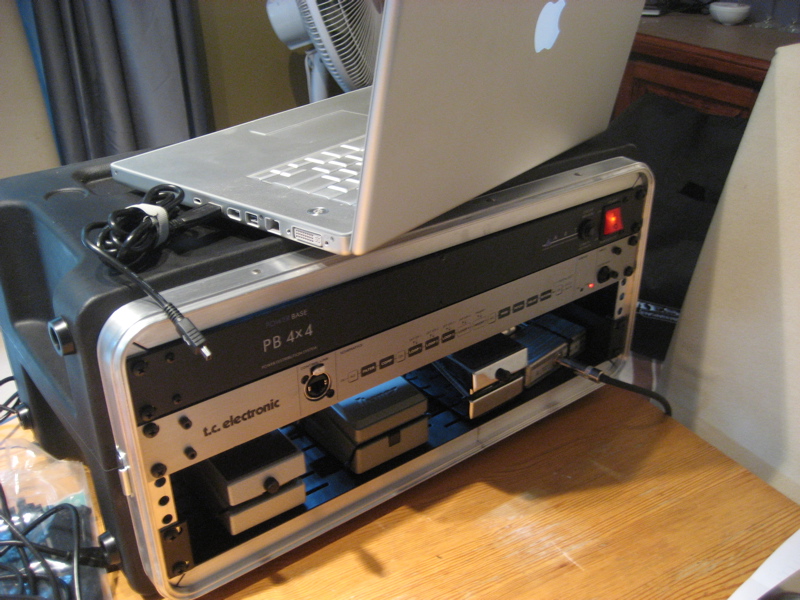 Here's the rack-in-progress. The 4U SKB shallow rack (XRACK-4) contains a power conditioner, the G-System brain, then a 2U rack shelf with a self-made magnetic/piezo input splitter box (soon to be replaced with a new version with a locking Neutrik jack), Decimator, Tube Screamer, Octave Fuzz and my Acoustic DI. My laptop is sitting up top for programming patches.
I should have it wrapped up and fully functional in the next couple of days.