I was at in town and thought I'd stop by Resene to see if they had wood stain...
Yes, they do. I purchased the 'Dark ebony' 250ml pot and a set of brushes.
Bought some Mineral Turpentine on the way home.
got home, cleaned the fretboard, dried the fretboard, ate my dinner, came back, gave it a quick last minute dab with a paper towel and started applying the first coat of the stain.
Two hours passed and it looked a bit uneven so I applied a bit of stain to the parts which looked to be needing it.
This picture I just posted for the lolz because the flash made it look far worse than it really is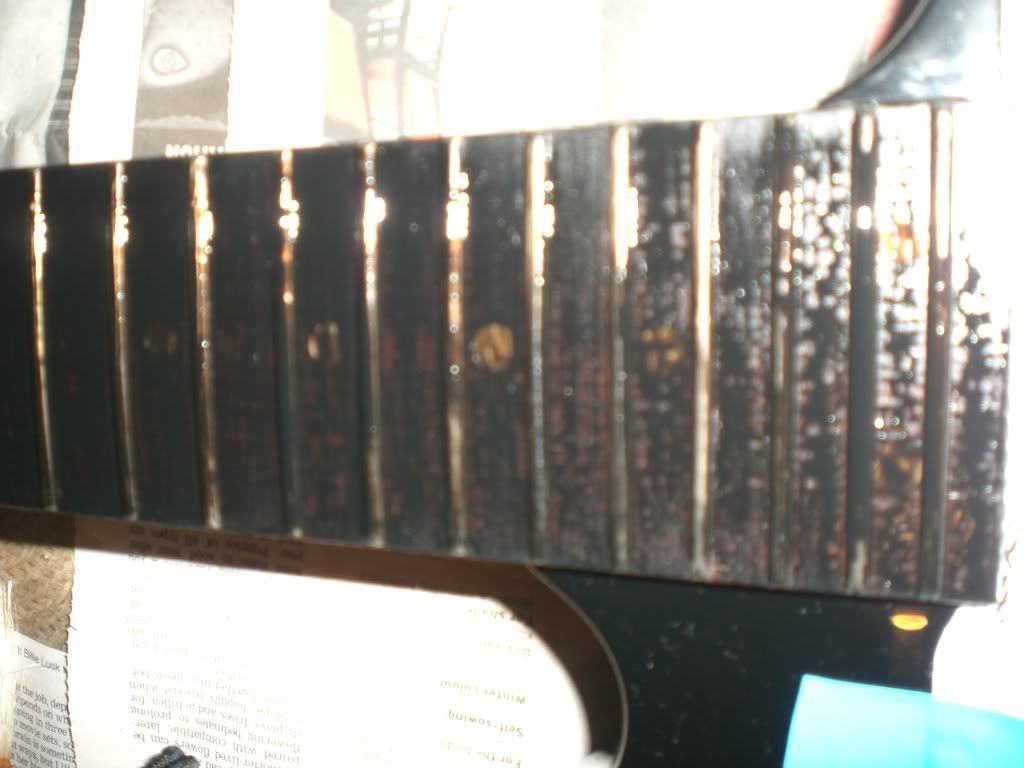 It looks good up at the first fret where I started: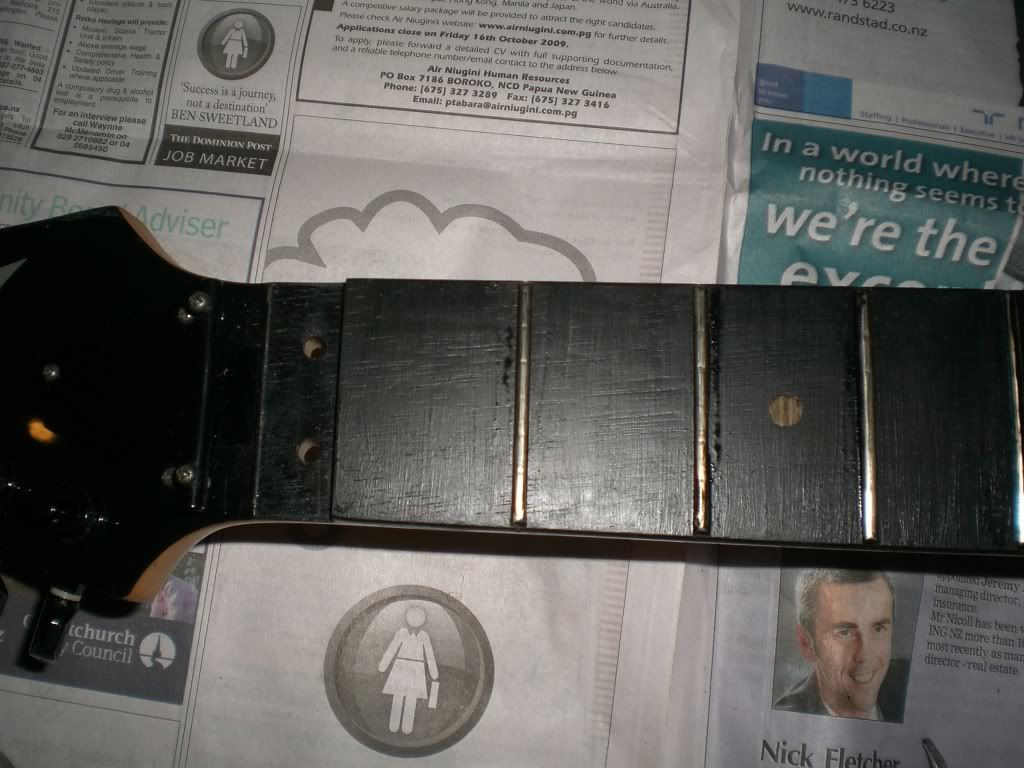 Crappy dark picture: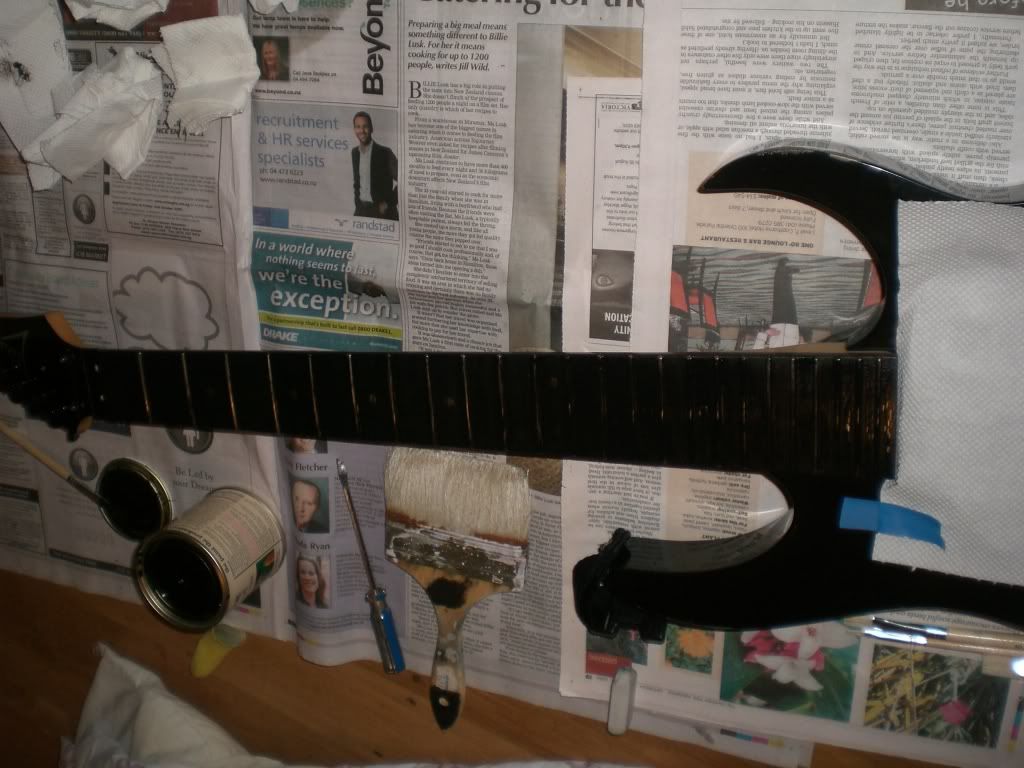 Crappy dark picture number uno: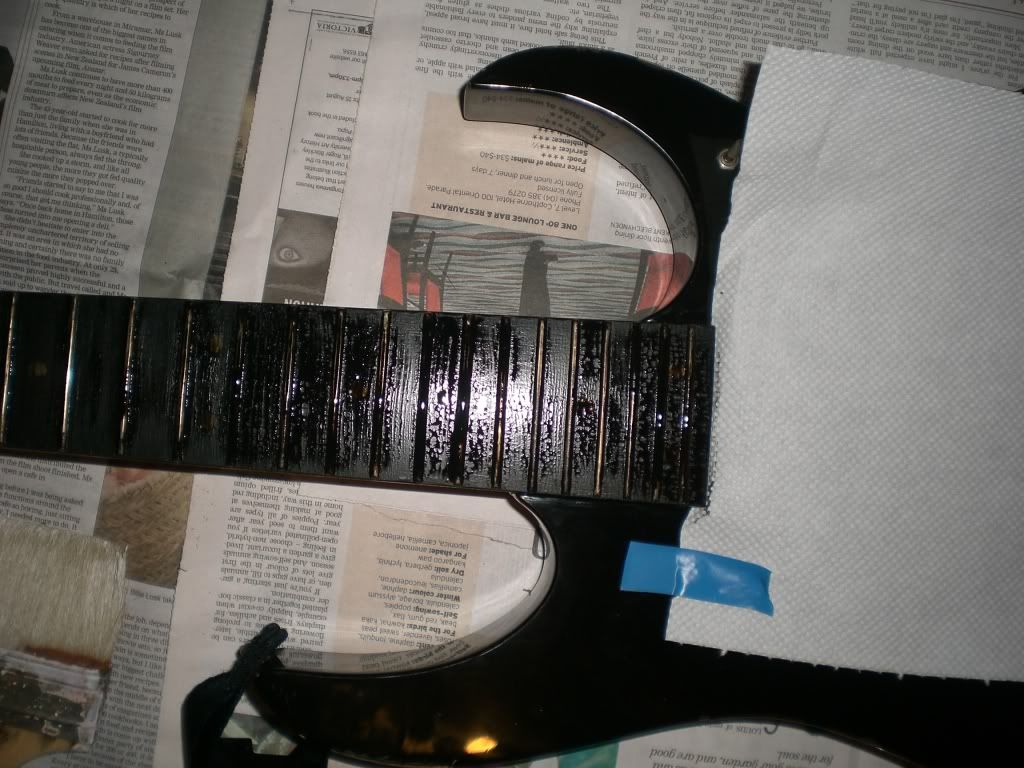 In the morning (It's 12:16 am now) I'm sure it will be dry but will it be as 'textured' looking?
thanks guys
Pete