Take this: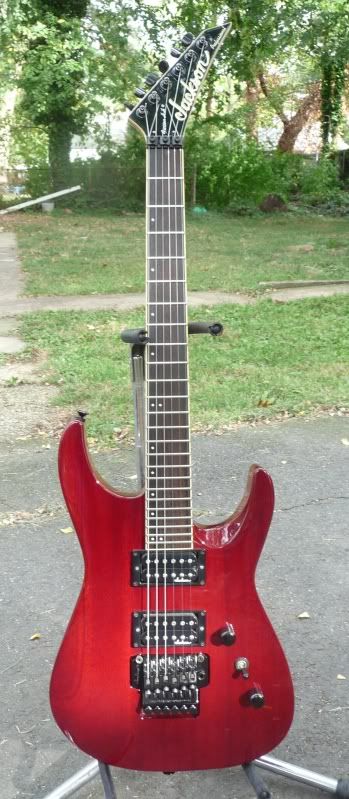 Plus this:
Plus this: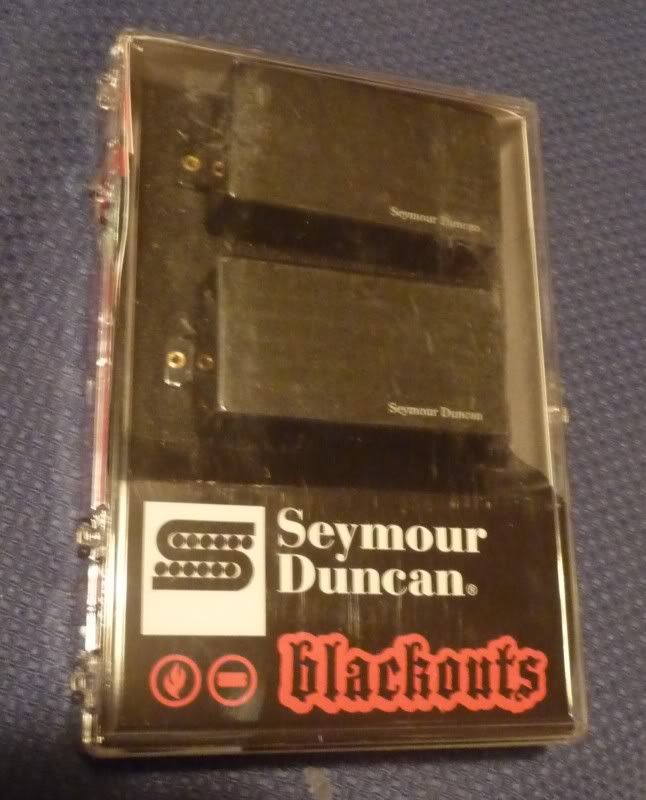 And you have the Jackson Frankfusion Pro: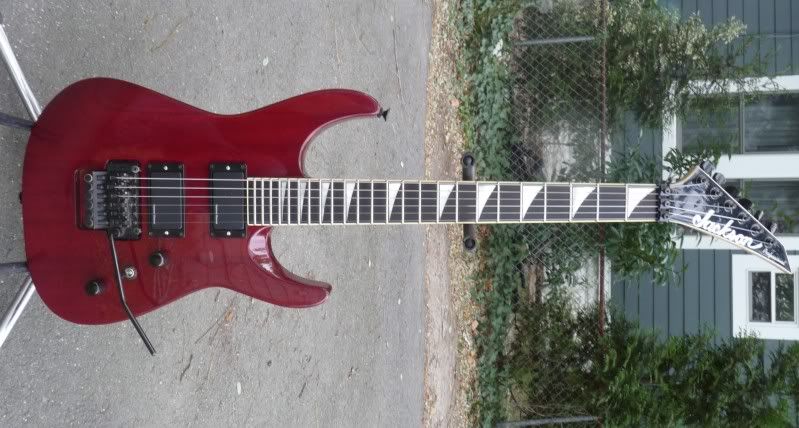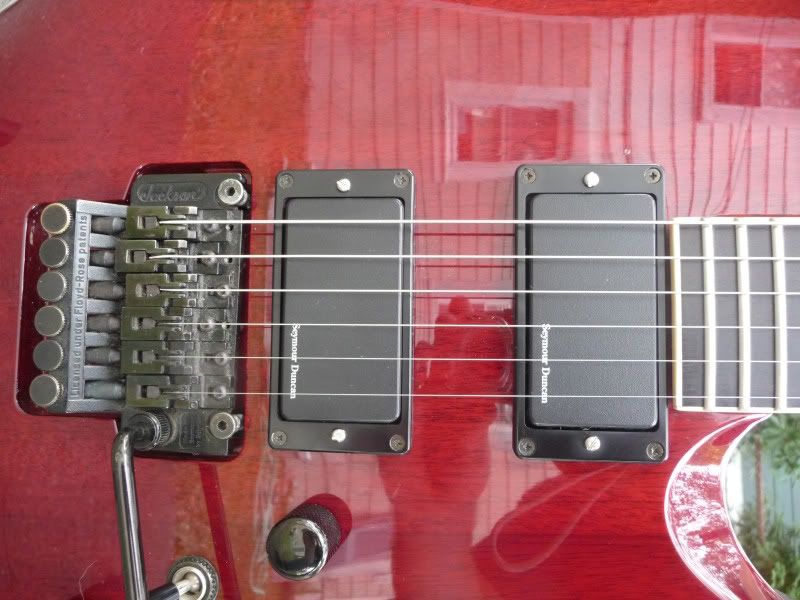 That's right, it's the mahogany body from my Fusion HH, and the neck and trem from a beat-up Fusion Pro I recently scored on the Bay, with the electronics replaced by a set of Duncan Blackouts. It's a freakin' amazing shredder, too. The ebony board on the Pro neck adds a substantial amount of bite to what the HH had originally. The stock HH pickups weren't bad actually, but I record in a crappy old apartment with bad wiring, so I need the quietness that the Blackouts provide. I pulled the trigger on eBay on a set of metal back plates for this guitar, but they haven't arrived yet. This is the Fusion that Jackson never made, but should have.
It's an absolute screamer. I can get natural harmonics at both the 2nd and 3rd frets.
I'm going to do something interesting with the other neck/body combo, but I haven't decided what it will be. I've already got another Schaller trem for it. The Pro body has all kinds of finish gouges on it and missing hardware, so either a refinish or some further distress + funky coloration might be in order.