Yes, I did it again.
First up, a 1994 Jackson Falcon Custom that I grabbed off of eBay. The Falcon was Itaru Kanno's 'prototype' for the Caparison Horus, made while he was still employed by Jackson's Japanese supplier, Kyowa Shakkai. These were made in small numbers before Kyowa's contract with Jackson ended in 1994 and sold only in Japan. I know of only one other Falcon in the USA. The specs are identical to the Horus, except for the headstock and inlays, obviously, and the metal backing plates that nicer Jacksons have.
Mine has an EMG-81 in place of the original Jackson J-DA pickup (whatever the hell that was, first I've ever heard of that pickup model). The neck pickup is unconnected, and unfortunately I didn't get the original push/push volume pot with it. Allparts doesn't sell those anymore, and I'll have to get a push/pull pot if I want to install an active neck p/u or restore the guitar to passive status.
I was very pleasantly surprised by the quality of this guitar. Easily as good as the Caparison Horuses I've played. The only thing I don't like is that frets 25-27 are smaller than the others, and therefore require more finger pressure. The early Horuses were apparently also made this way, but the current ones have uniform fret size.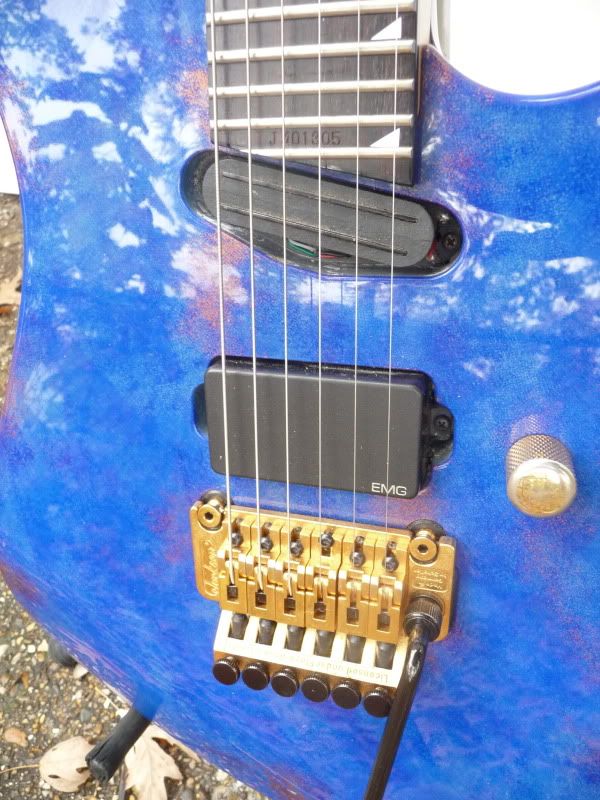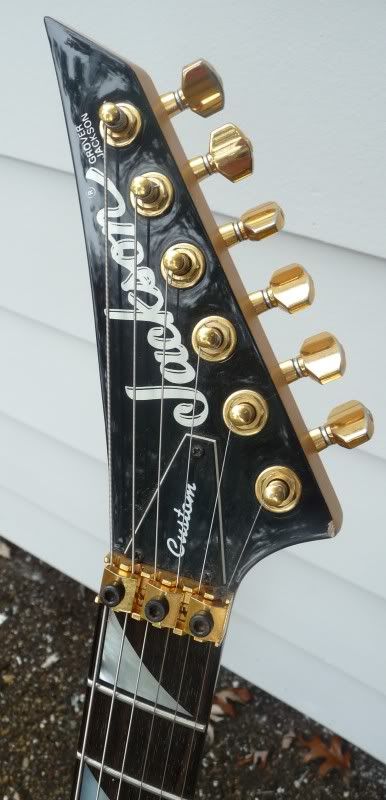 Next up is a fretless J-Bass mutt I made out of a very nice Warmoth neck that I got a few days ago, combined with the body from a '90s Mexi-Squier that I just picked up today at Atomic Music in College Park, Md. This is a fantastic neck w/ebony fretboard, though the size and profile feel more like a P-Bass neck. I put Thomastik Infeld strings on it, and I'll probably upgrade the electronics and bridge at some point. It's got dots on the side of the neck where the fret lines would end, so an amateur bassist like me can actually play it.