Hey guys,
I haven't throw up a pic filled update of building in a long time. Budda's been askin fer pics of his top so I snapped a few pics of a bunch of stuff happening in the shop. After this run I'm doing, I'll actually "open" for business....finally.
This is my new 8 that I'm working on. Rosewood/white limba core (couldn't find rosewood wide enough) and a rosewood/maple/zirocote/flamed maple/bocote neck with a figured maple headstock splice. Bookmatched figured maple cap - all rga carved and whatnot. Unfortunately what I had hoped was going to be a small wormhole turned out to be a lot bigger. Oh well. Adds character. I would have trashed the whole neck if this was for someone else btw...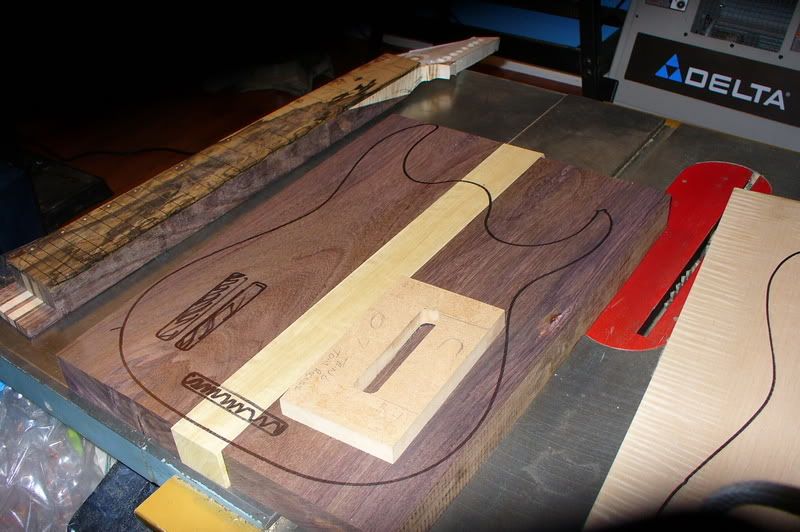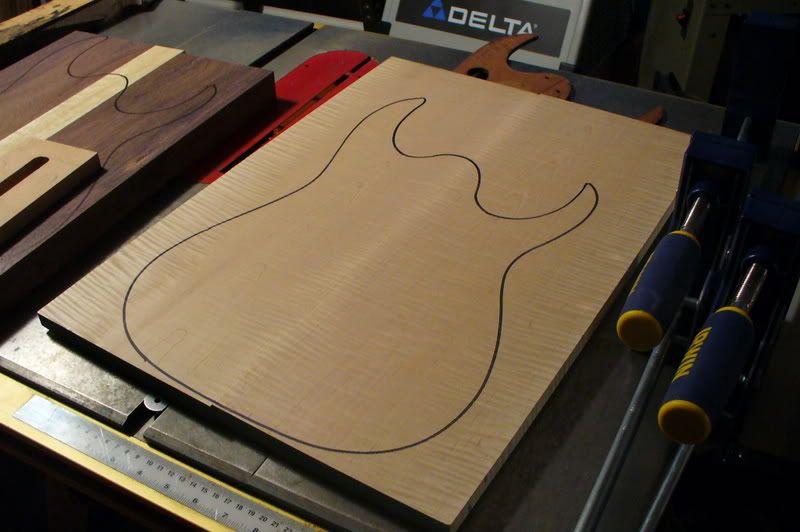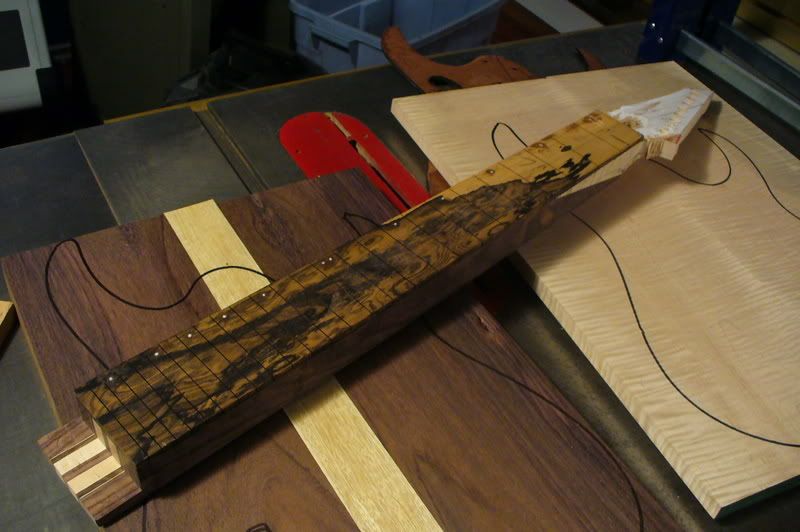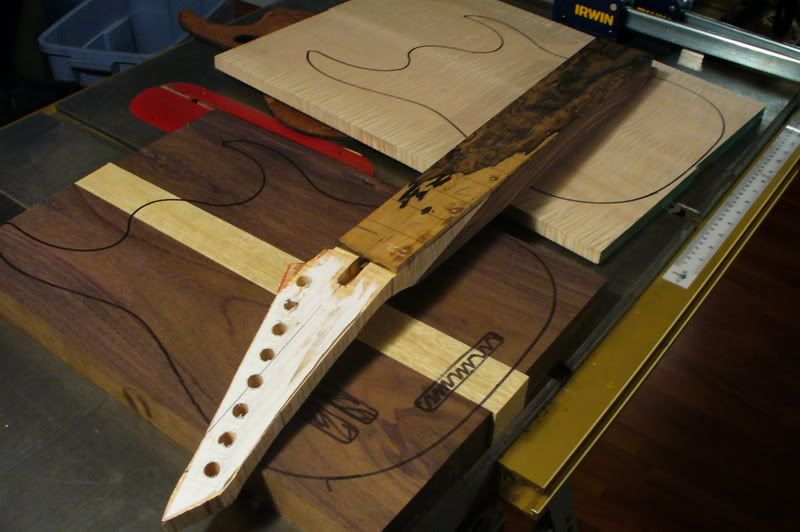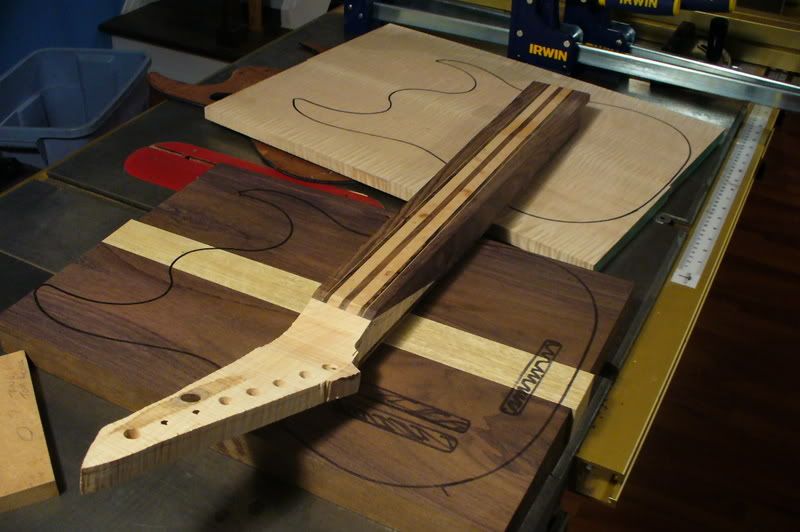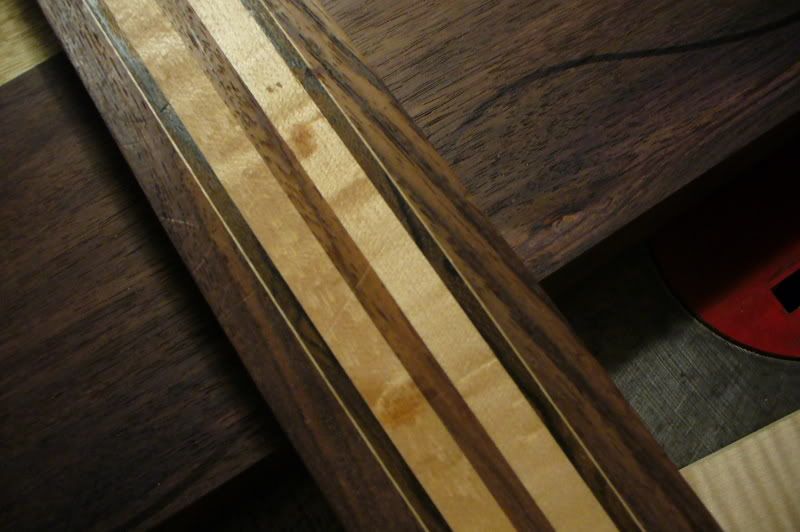 I'm also working on another 7 for myself. The wife's allowing this to occur as I remove production guitars from my collection. :P
Same specs as my wenge 7, cept this one is getting the piezo system i wanted to put into the wenge.
mmmmm....curly walnut....solid 1 piece body... I hit it with some tung oil - didn't have any naptha around.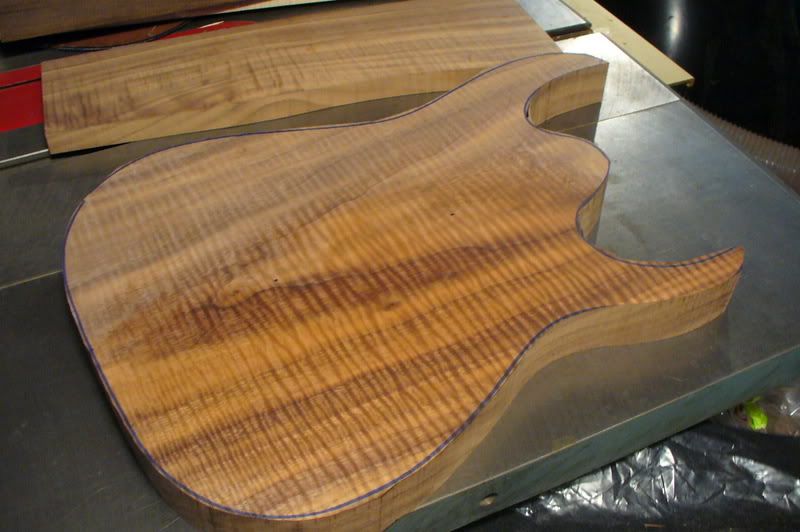 and it's headstock.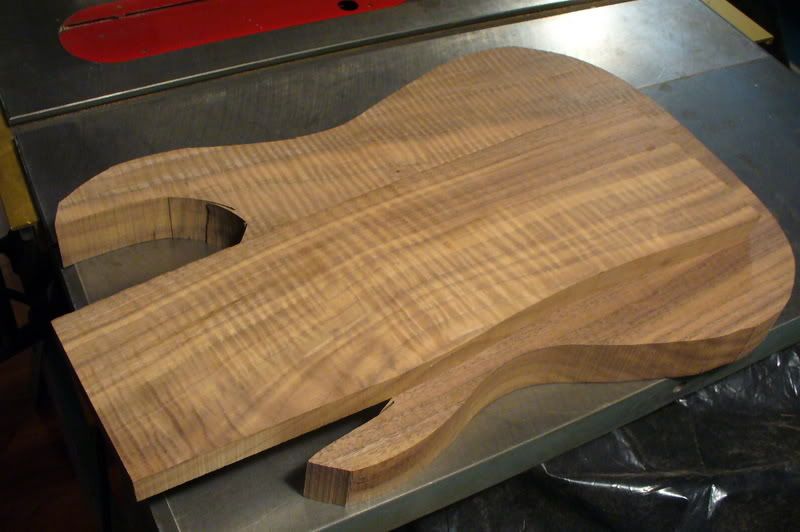 Budda's new 1 piece walnut top. The PRS outline is just for reference. Also - Josh's new 1 piece walnut top! It's the only way I can get that damn ESP of his.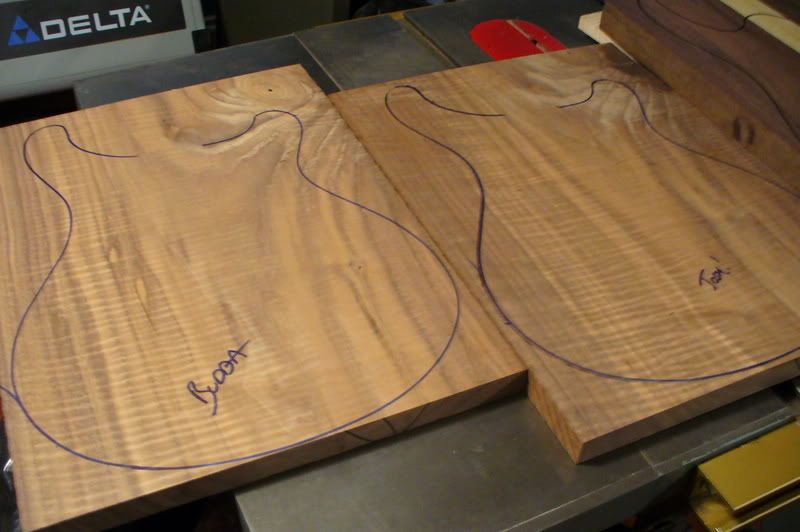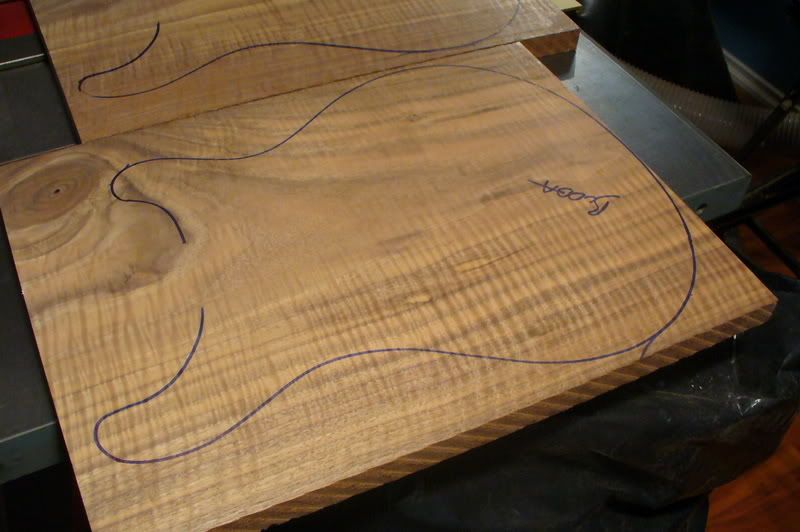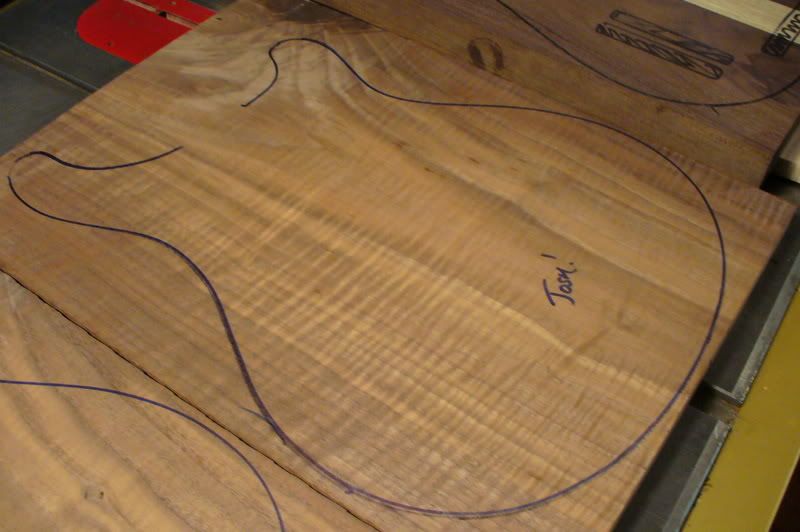 I've also got these bookmatched zirocote tops (1/2 inch thick). One of them will be on a chambered body to use the holes thru the top.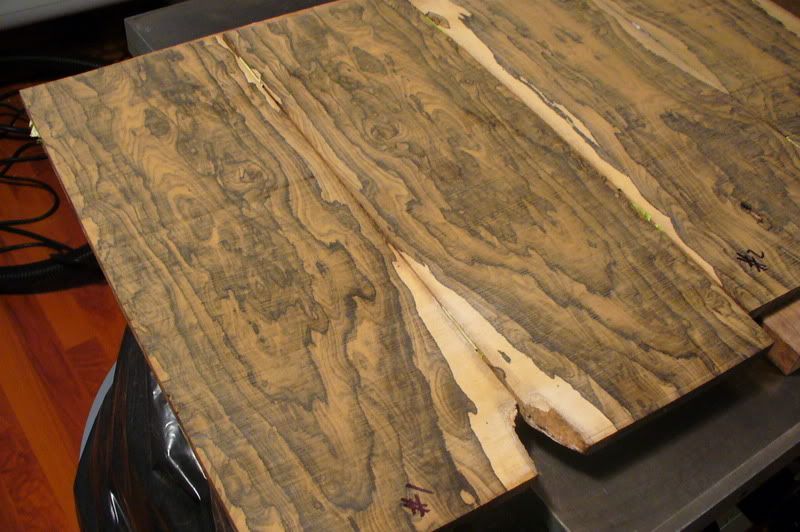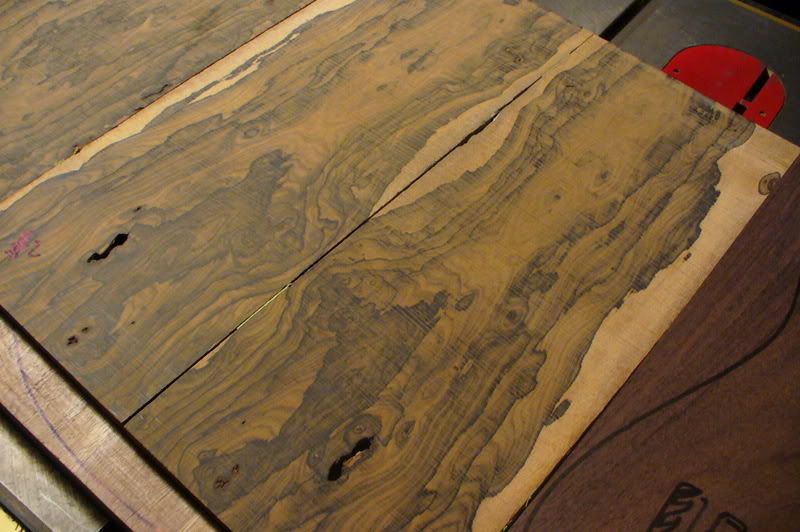 So yeah! Since the shop is downstairs at all times now, more guitars in less time.