In my never-ending quest to own every guitar ever made, I got the following two this week.
Carvin DC120 12-string. This is easily the best electric 12-string I've ever played. All 12 strings can be individually intonated, which is a godsend for playing anything above the 12th fret. Lots of Mahavishnu-style stuff is going to happen in my studio in the near future.
Let's take a closer look at that totally ridiculous graphic that a previous owner added. It's a sticker with paint around the edges that makes it basically impossible to remove. I'm open to suggestions on what to do with this.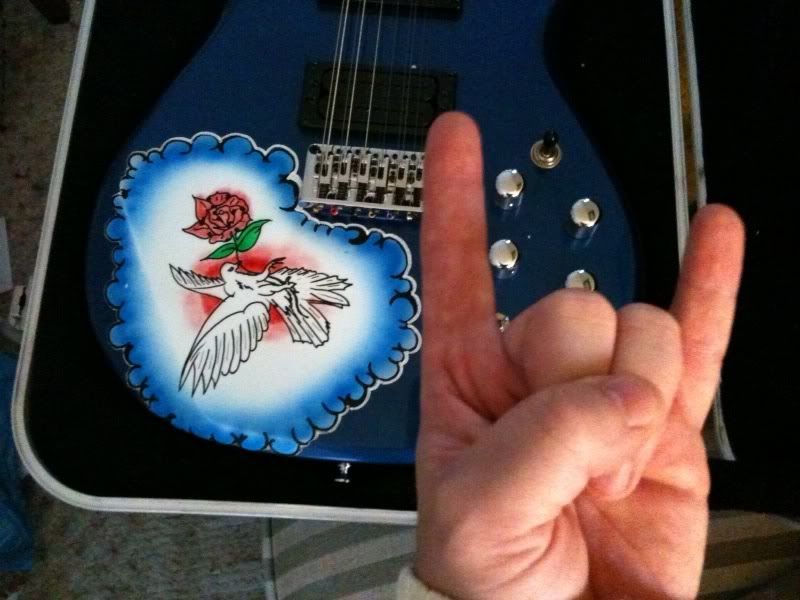 And here is Guitar of the Week #2, a 1985 Jackson Soloist with OFR. Since it's now evening and I can't take good pics in my poorly lit apartment, here is a pic the eBay seller took.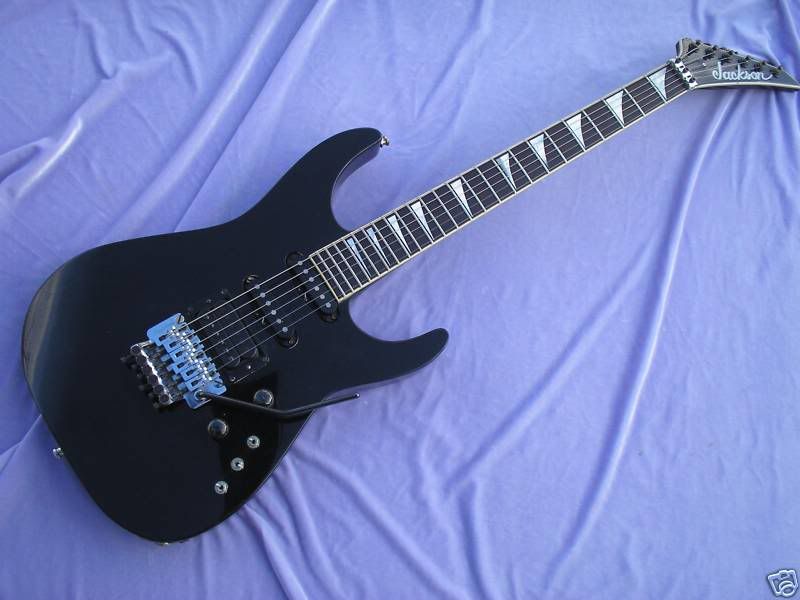 This one has a repaired headstock (it has the old-style through-the-neck locknut installation that weakens the headstock). That's why I was able to afford it, as San Dimas Soloists w/Floyds usually sell for big bucks and get snapped up quickly on the rare occasions they do come up for sale. Most pre-1987 Soloists were made with Kahlers, so the Floyd ones are sought after.
The only downer so far about this one is that the neck pickup sits way too high, and one of the mounting screws for it is completely stripped, so I'm going to have to get a pair of needle-nose pliers in order to fix it. I've probably got another compatible Jackson/Charvel screw from that era in my parts bin, since I've removed the stock electronics from so many '80s Japanese Charvels over the years. Unfortunately, my old set of needle-nose pliers seems to have walked off and left me.
And yes, all this probably means I need to start doing some guitar selling in 2010.