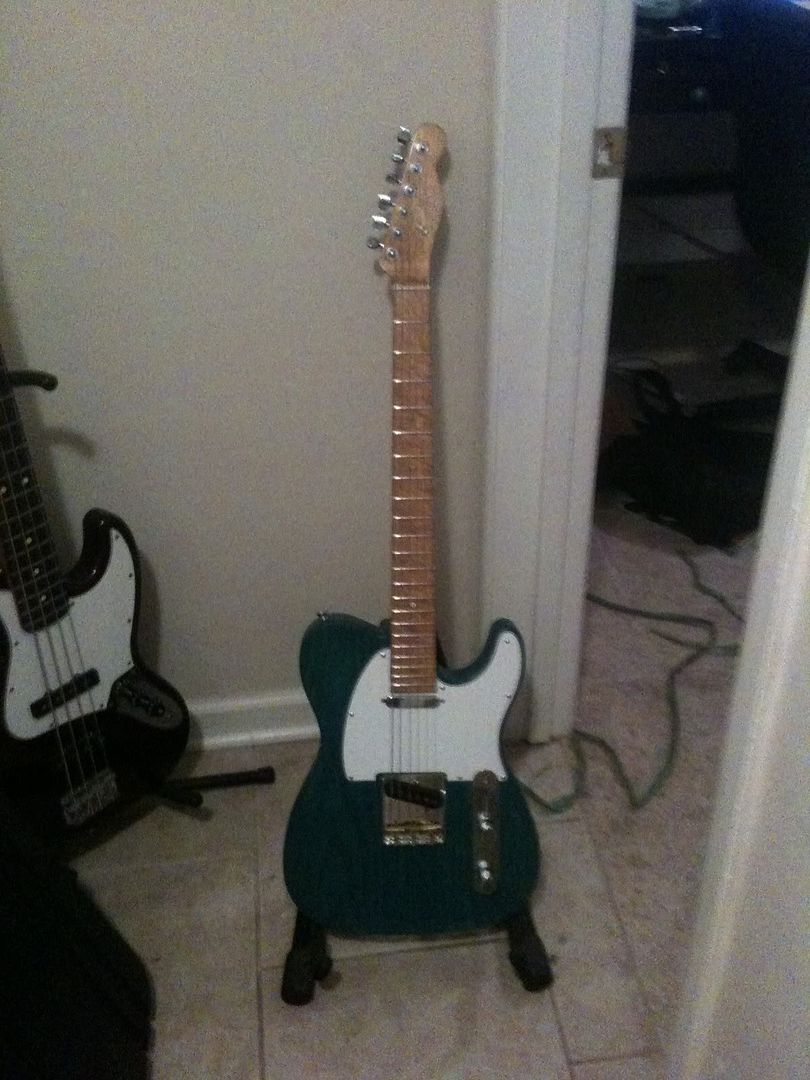 ash body weighing in at 6.5 pounds unfinished
, birdseye neck, locking schallers, barden bridge, mexi neck pup (temporarily), what i believe to be an alnico II pro bridge, WBW pickguard, and a plastic nut. Stained with minwax stain and then tungoil/poly mix finish ala donnibald.
The tuners are a hair crooked, fine for now, but ill fix that down the road. Also, the neck pup isnt wired in as its got a mexi neck only and th elead was too short to bother, so its just permanantly on bridge for now. Ill be throwing in a BL keystone neck in january. Ive got to relocate the control plate about 4mm towards the butt of the guitar. and it needs another strap pin, as the screw on the bottom right one stripped out during installation. In a while, its gonna need a refret. plays fine now, but its like a 70s gibson fretless wonder. When it does, Ill refill the tuner holes and redrill it out, refin the thing, add a logo, and slap new frets on it.
all in all, im quite pleased