Only 24 pics, and I'll post my initial impressions here.
WOW. That accurately sums up the looks, feel, tonal versatility and sound of this guitar. Patrick delivered the goods on this one, and gave me what I asked for - a singlecut with as minimal a neck heel as possible that could both scream and sing.
Fit and finish: 99.5% Flawless. There is a slight chip in the finish behind the low E string tuner at the corner of the headstock - I don't care, it's not noticeable unless you look for it, and I have no idea how it got there. The clearcoat is smooth as glass. I wanted 9-48's on this guitar to have it feel similar to my LP in drop C, and the nut was actually cut for 10-46's I believe. I have realized that I'd like more tension (again), and will probably seek out a local luthier to file the nut to fit 11-54's.
Electronics: J S Moore Black widow alnico 8 in the bridge and V-1 vintage PAF style in the neck - sings and screams like no other
. 5-way pickup selector to give me these options: bridge bucker, both buckers, neck bucker, neck bucker and bridge single in parallel, bridge single. I didn't realize for an hour or so that it's wired reverse of what I expected - what would normally be bridge is actually the bridge single. This explains why I got horrendous feedback with the roadster at half on the master, and why I needed more low end and less treble - I'm suprised I didn't realize it sooner
. I had to turn the amp down before I had realized my error, but turned it back up to 4 briefly to properly EQ for the Black Widow. The volume and tone knobs work as they should, the 5-way is nice and easy, and the pickups sound fantastic.
Construction: Built like a brick shithouse - which is expected when you order a custom instrument. I could find no structural flaws, and the wood looks fantastic. The ebony fretboard actually has some figuring in it, which is rather hard to see, but it's there. I expect this guitar to last me for a very long time.
Playability: Just what I had asked for, plus some! The neck profile is a Gibson '59 neck carve, shaved by 0.5mm in the center. Since Patrick took down the heel so much, it actually flattened the neck a bit as it gets closer to the heel - which works out great for lead playing up around 15th fret and beyond. He also took into account the fact that I am a 7-string player, and so the string spacing is wider then say an Ibanez. I find the neck and body to be very comfortable both sitting and standing. The fretwork is fantastic, and I can fly all over the neck with minimal effort. The fretboard is fairly flat, which makes barre chords nice and easy. I think it will be a bit more comfortable when I put thicker strings on it. The tummy cut is a great addition, and I enjoy the thinner body for my pick hand position.
Overall thoughts: I'm really impressed with this guitar, and I'm ecstatic that Patrick came through and made me a guitar that we are both very proud of. There was a shipping error in which Patrick accidentally shipped the guitar to my hometown residence, and my mother (who is awesome, by the way) overnighted it to me here at school. No one was home to sign for it, and I came home friday expecting to play it to find a note on my door, and my mr. sauce cool hand sticker which will soon grace my slant cab. The wait was worth it though, and I am quite pleased with the quality, tone and appearanc of the guitar. I'll experiment a little bit more with settings now that I know where my bridge bucker is
, and see what I can create! I have a guitar that inspires me again, and I think anyone who is within test driving distance should get over here!
ON TO THE PICSTORY:
the directions and my package slip, check!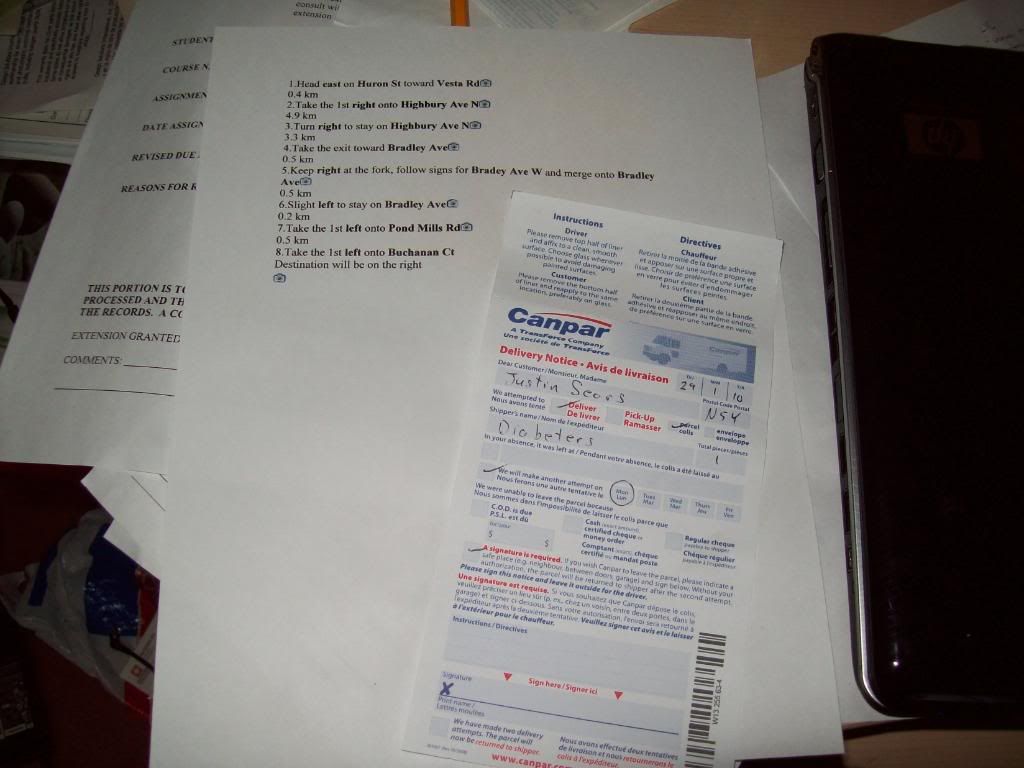 ah yes, the parking lot outside my front door, with my "sweet ride" to the left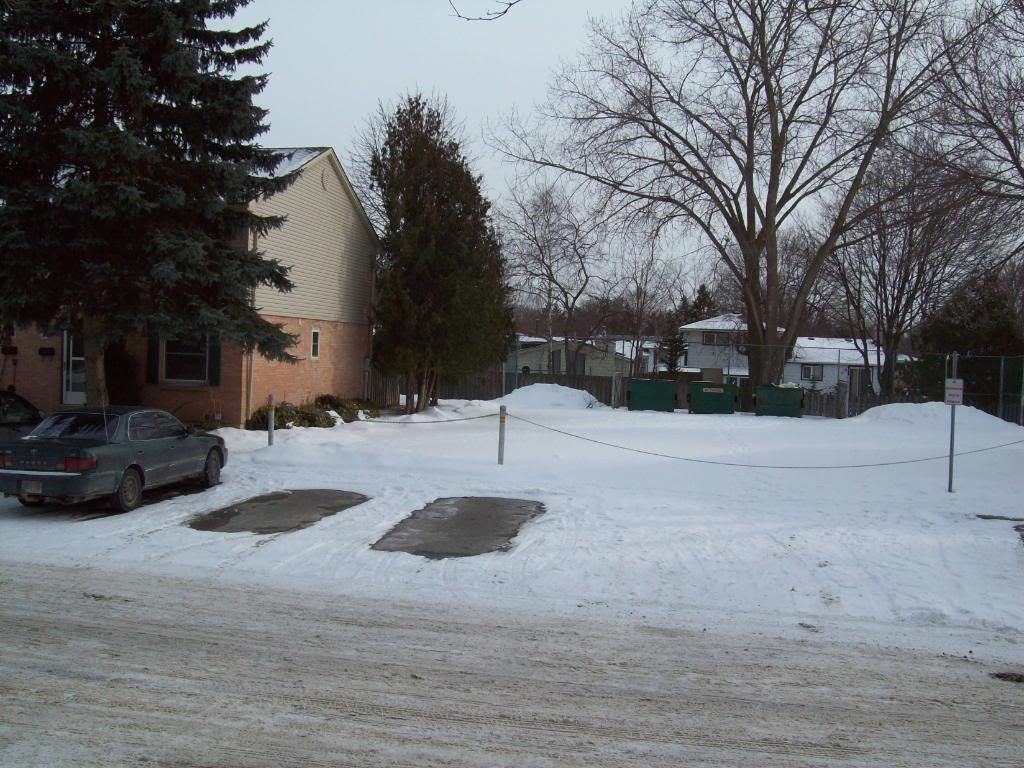 Why hello, sweet ride! '96 toyota camry LE with CD player, tinted windows, remote start and trailer hitch. My baby needs a wash, among other things!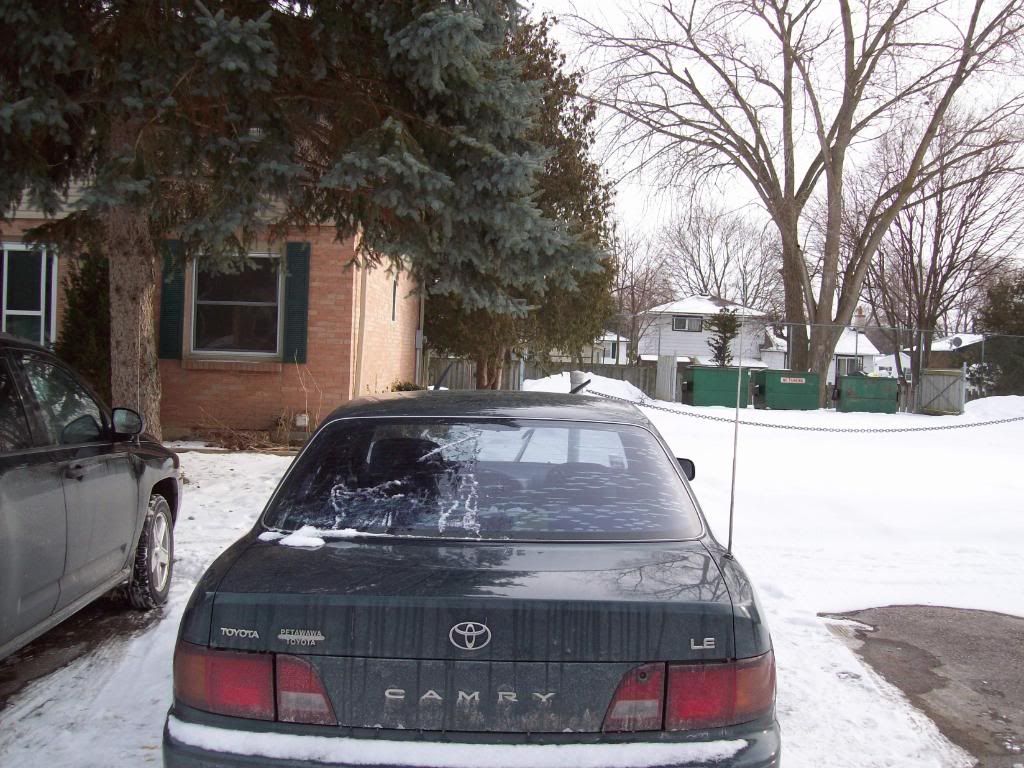 I'm so glad I didn't have to worry about buying or installing this..
Drivin' Muzak!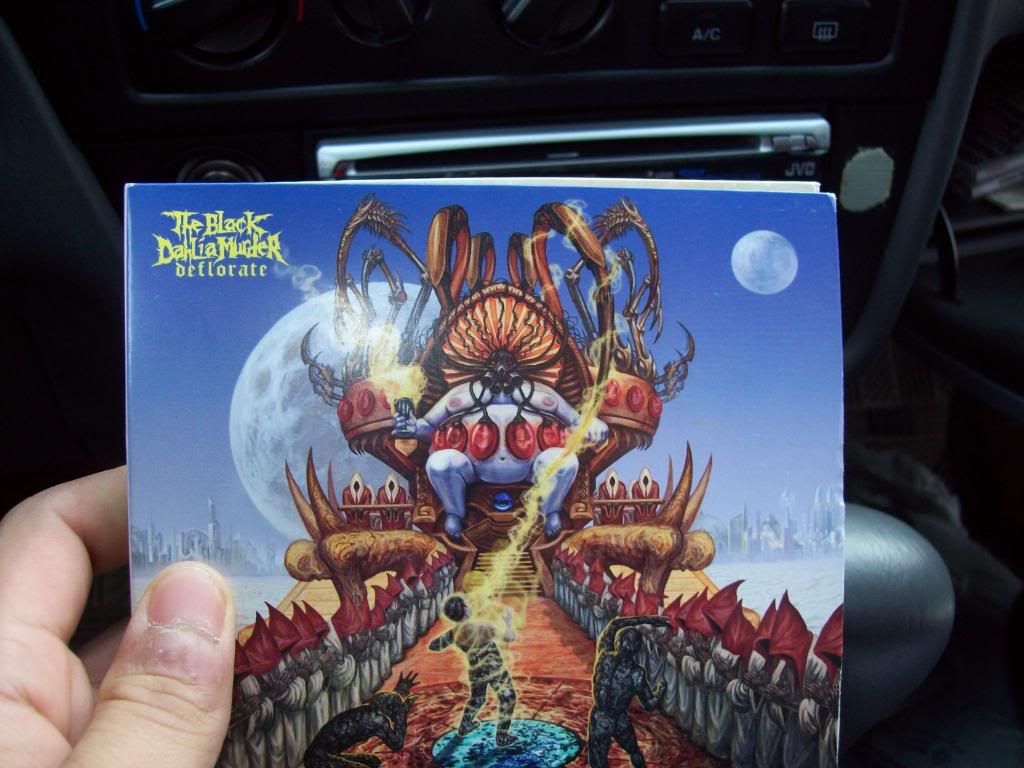 Haro Canpar shipping facility!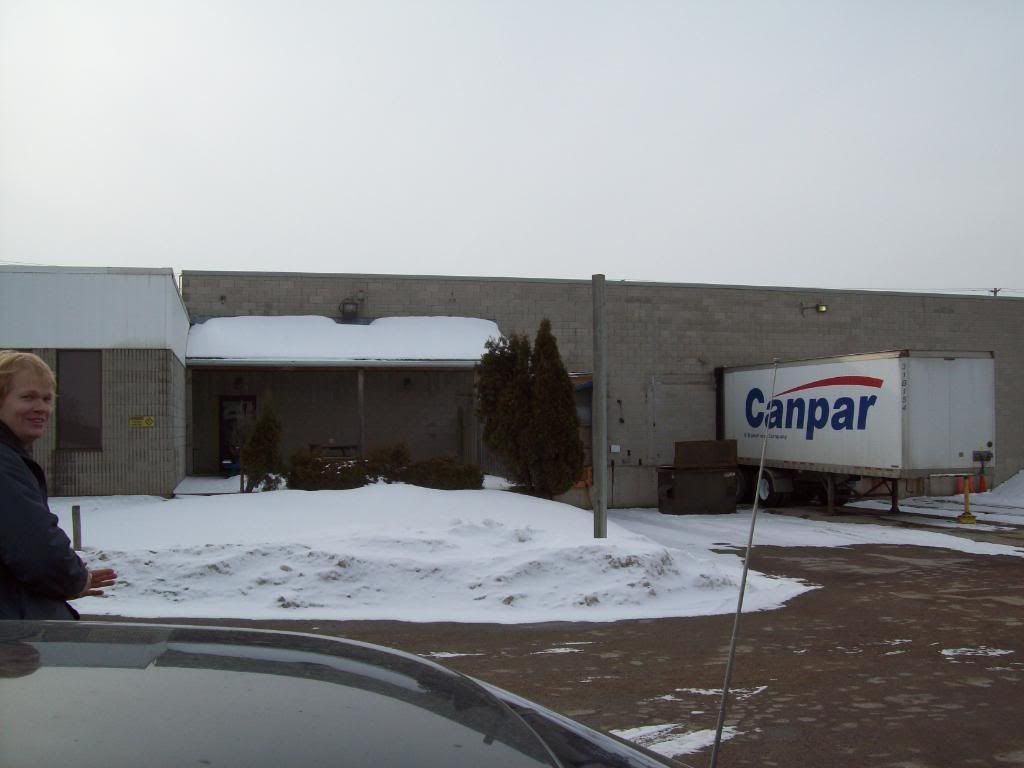 Found me a nice big ole box, has some heft!
My friend was with me for the trip to get it, and clearly thinks my hair is 50% as awesome as Boobers'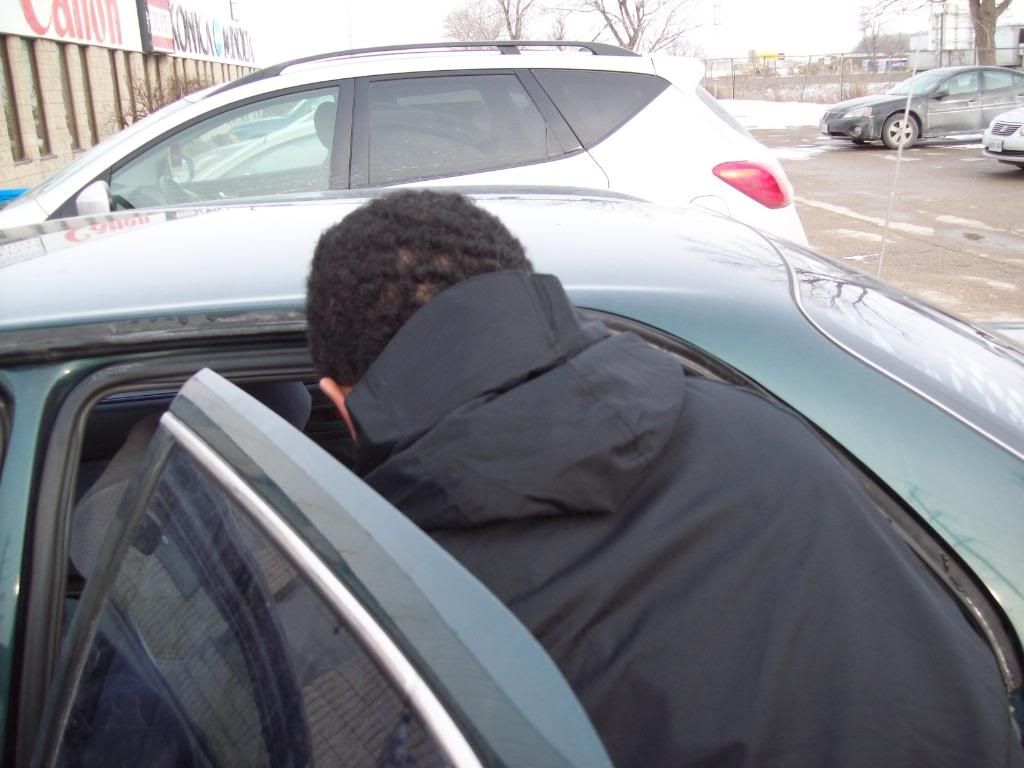 Safe in the back seat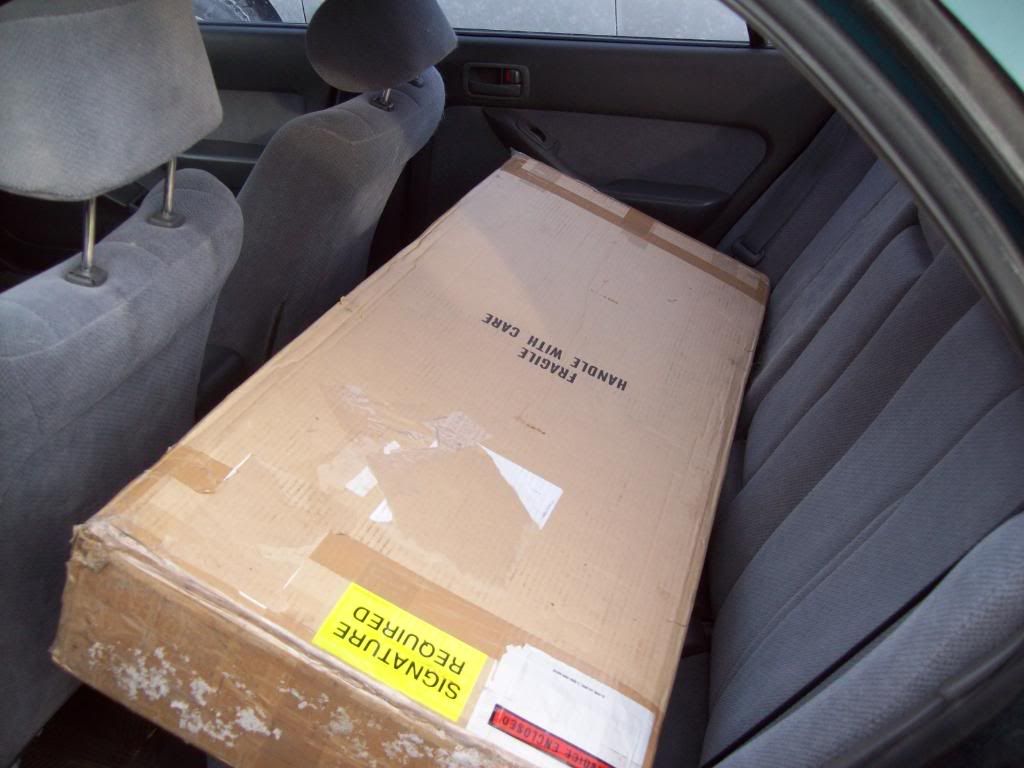 Messy bedroom, meet The Box!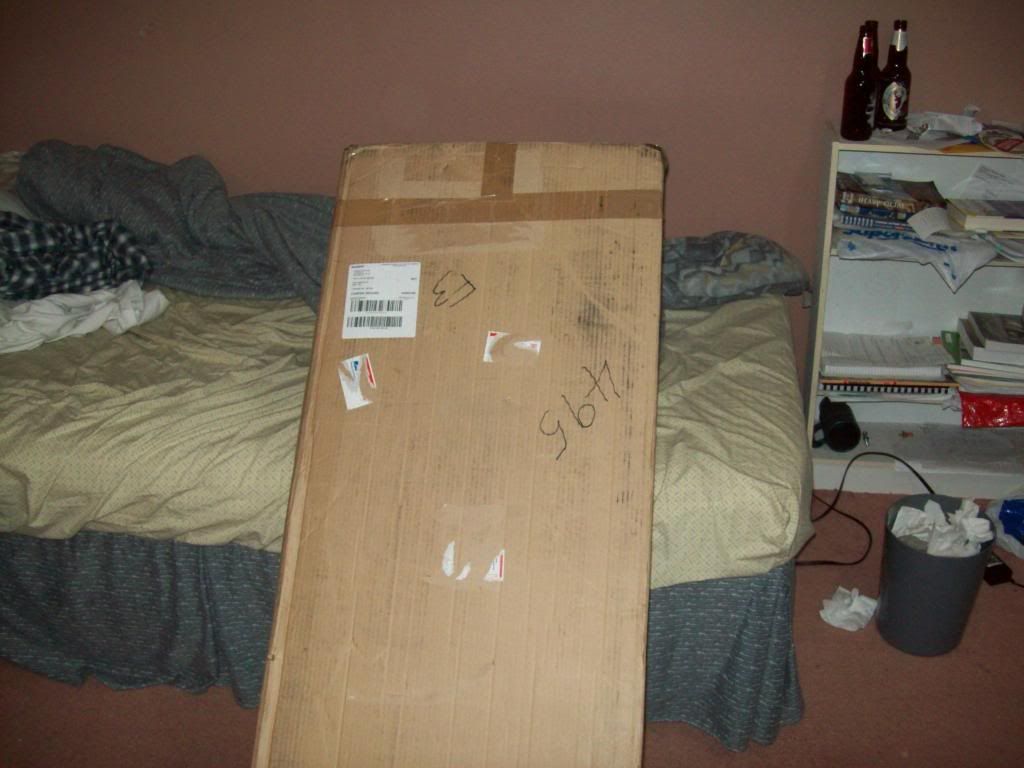 Knife from when I was in Scouts Canada, meet The Box!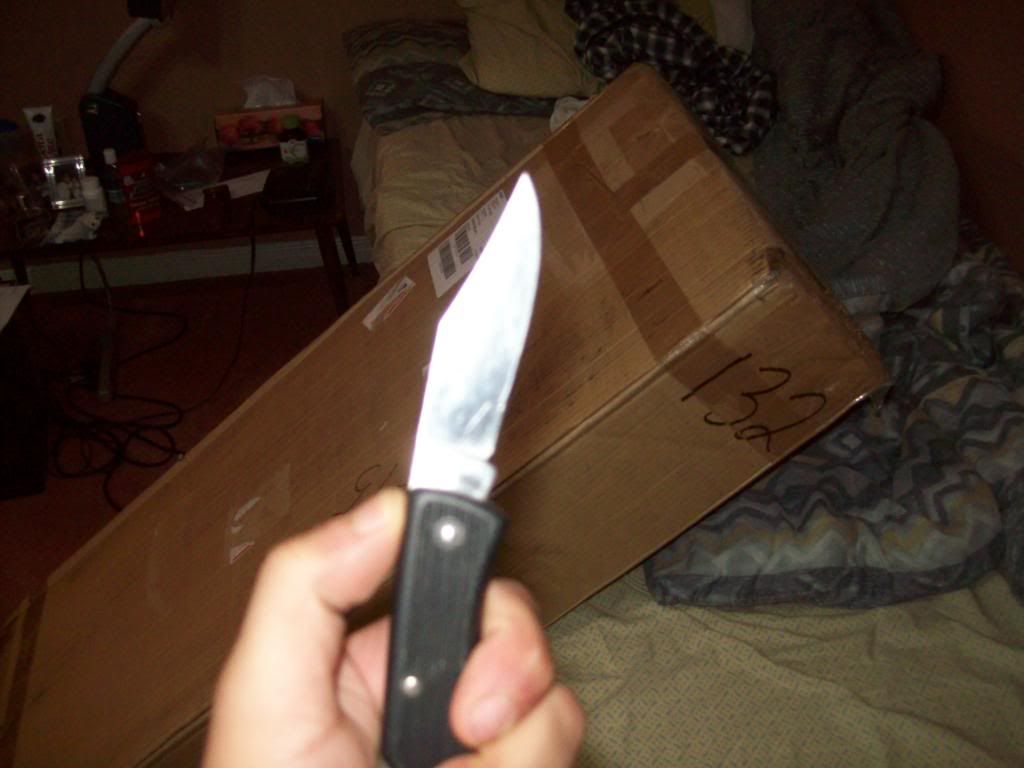 Mm, case-looking type contents!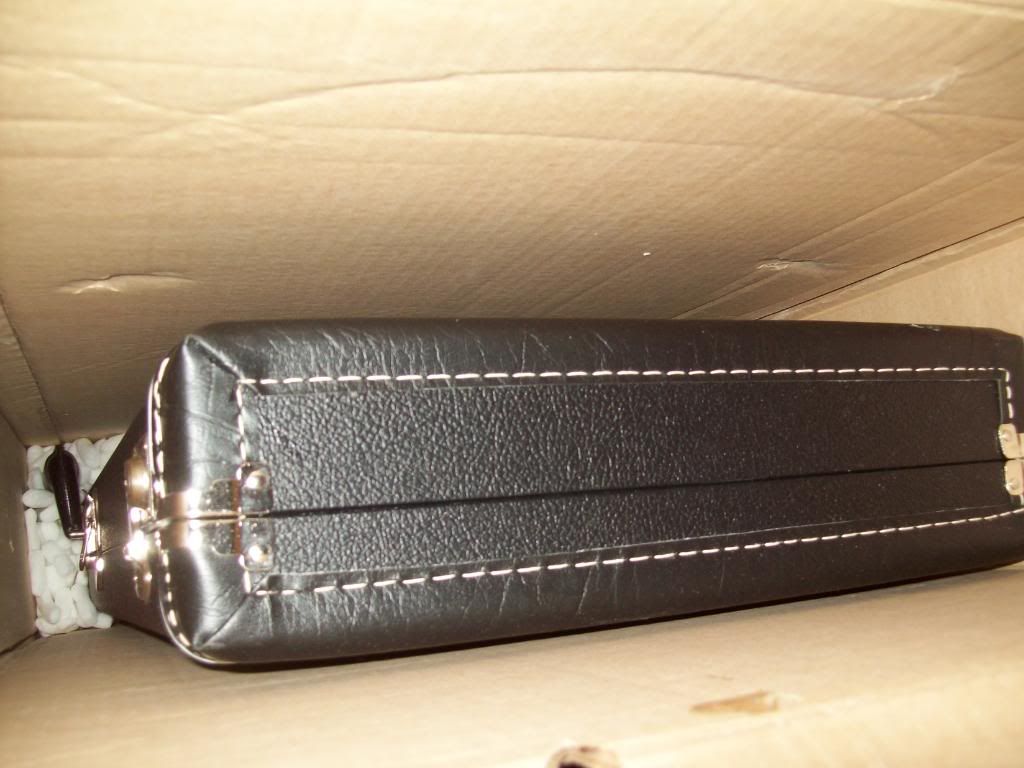 Low Geau?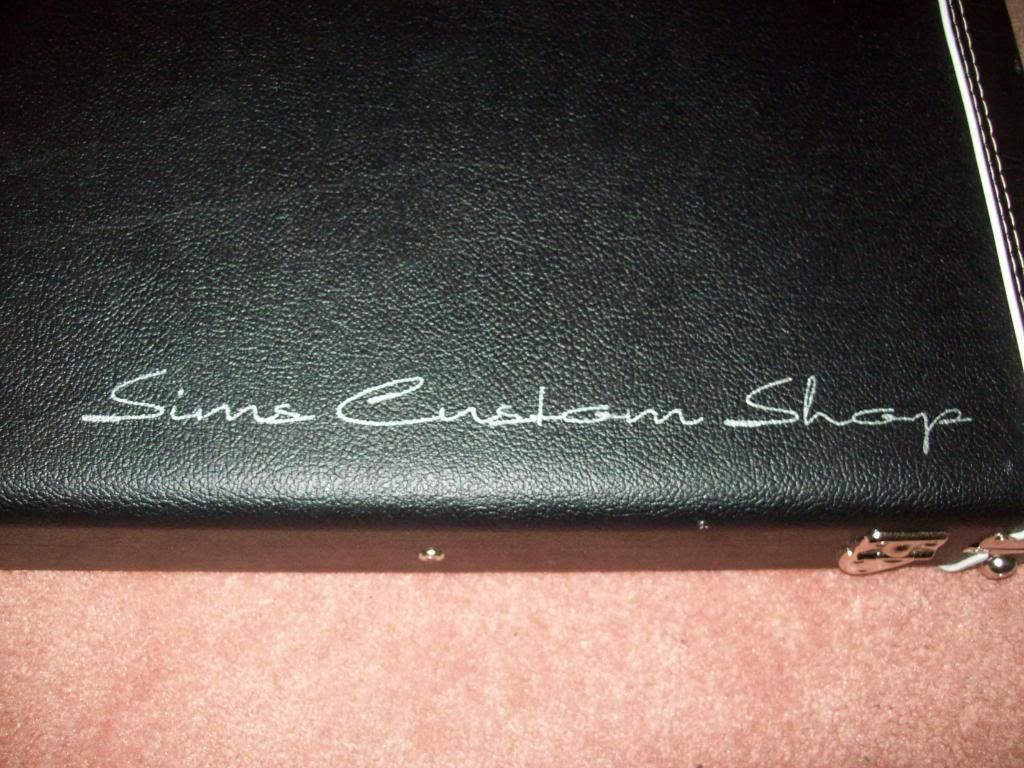 (I freaked out when I didn't know how to unlatch the locked ones.. then I made magic happen).. one..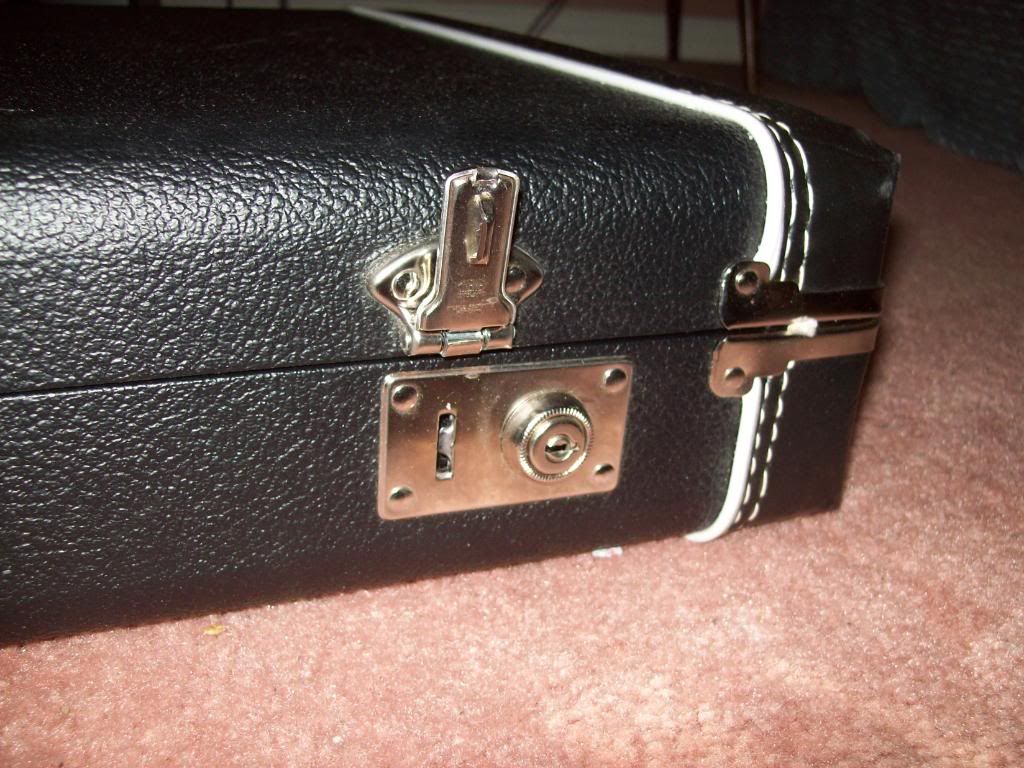 two..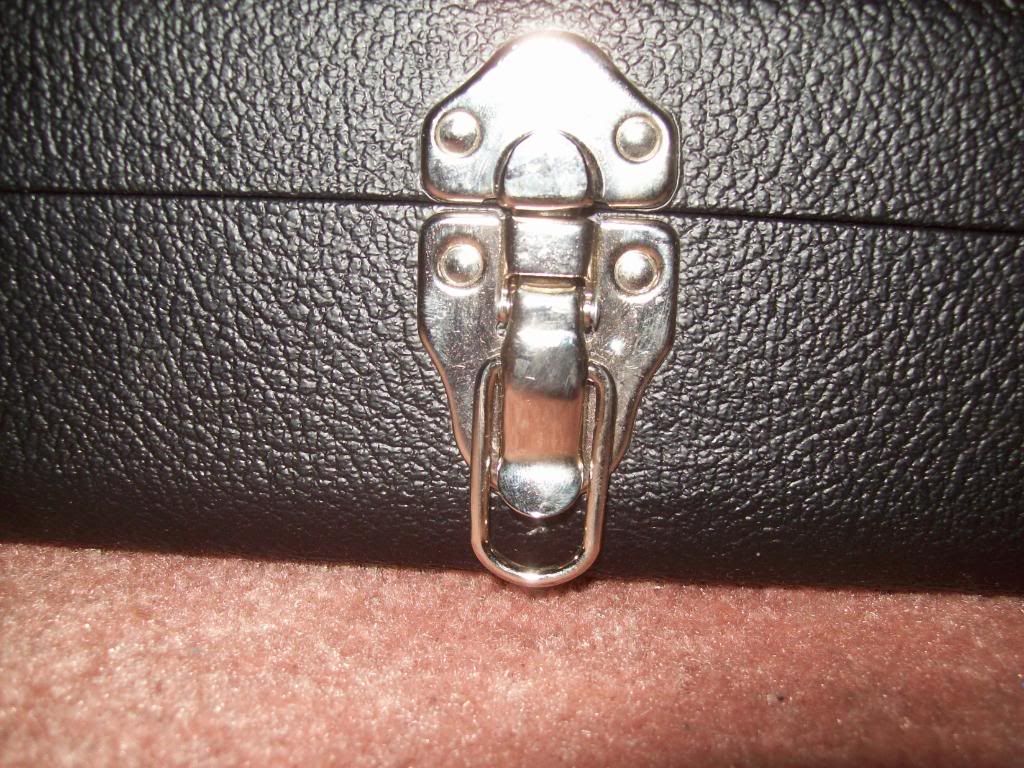 three!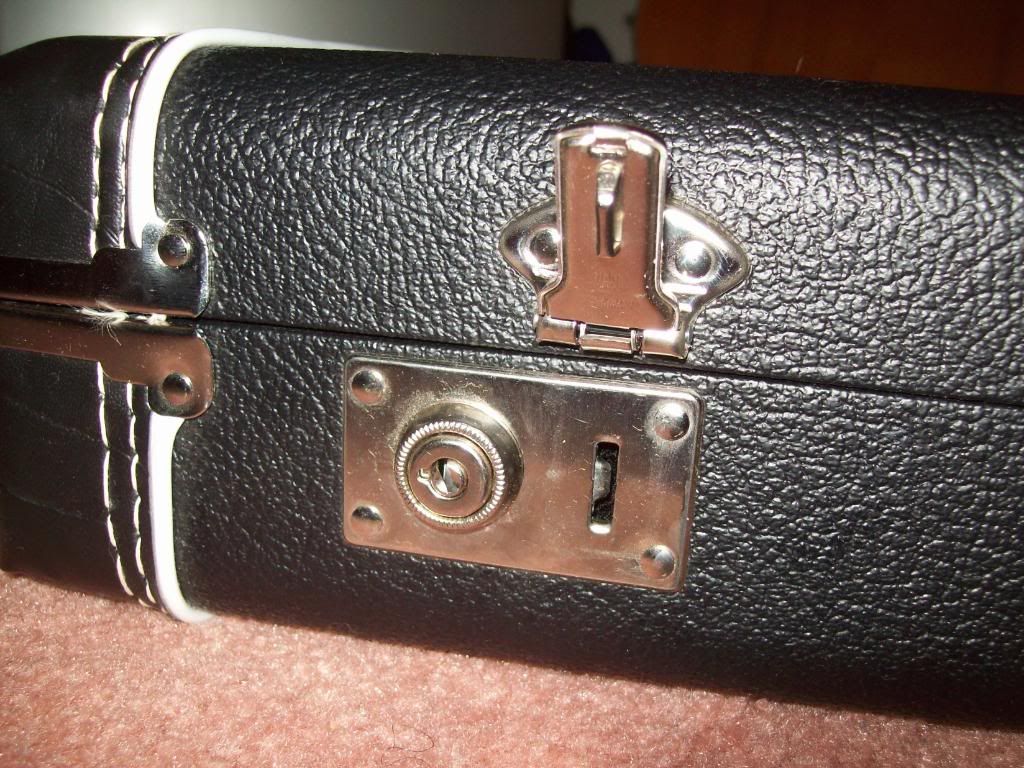 I actually did take the pic when I first opened the case, believe it or not. Epic Quilt, Mahogany and Ebony reside (sorry for the dark pic, room lighting sucks teh cawk)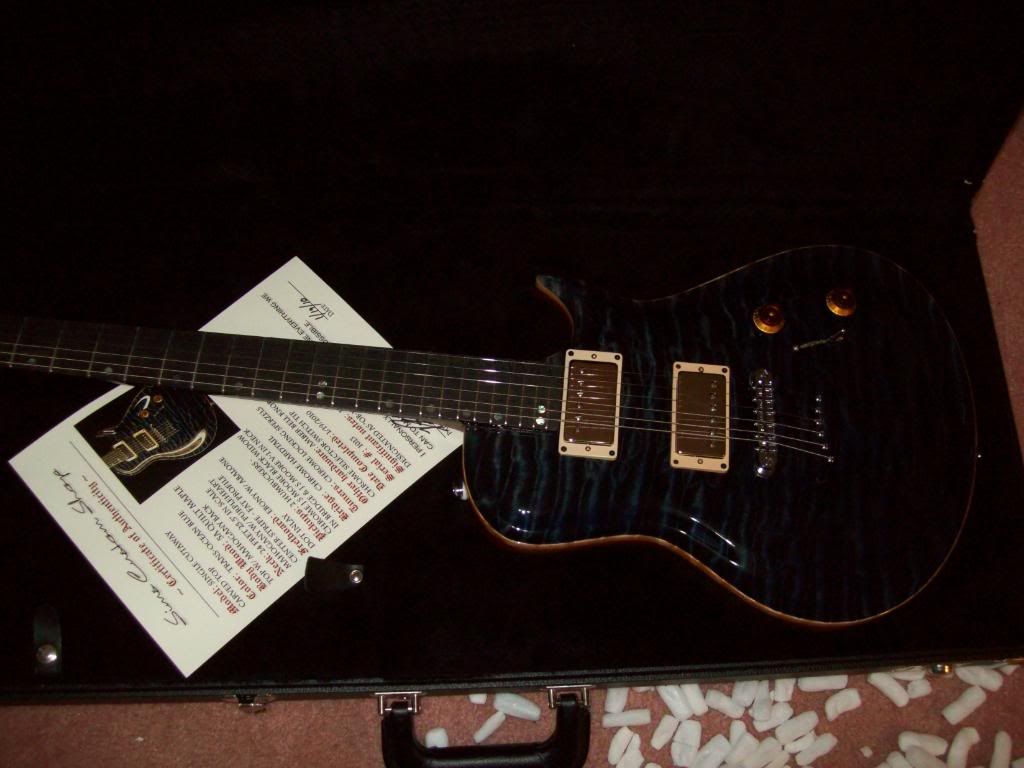 mmmmmmmm figured mahogany, myyy favourite!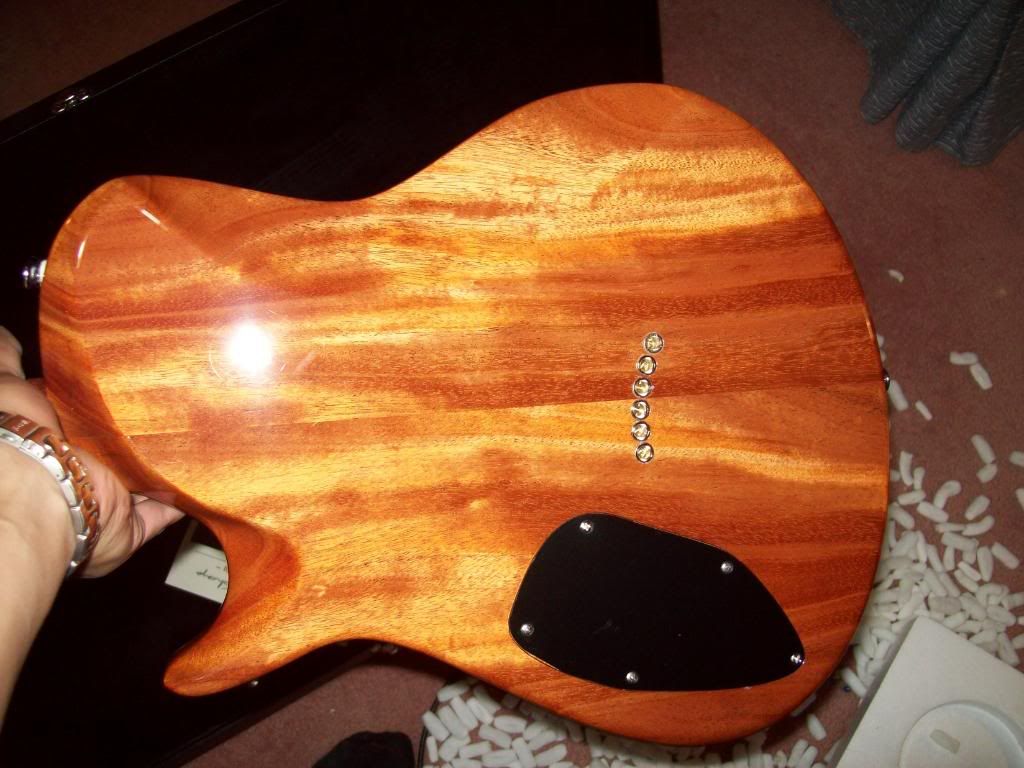 Sexy Ocean Blue, anyone?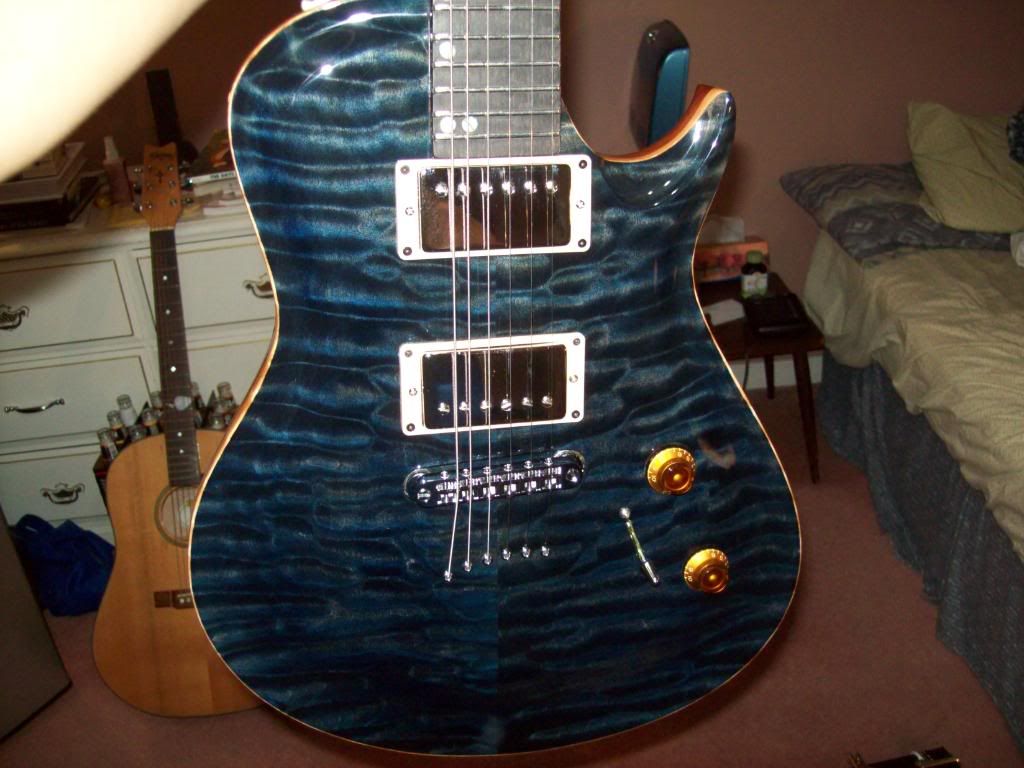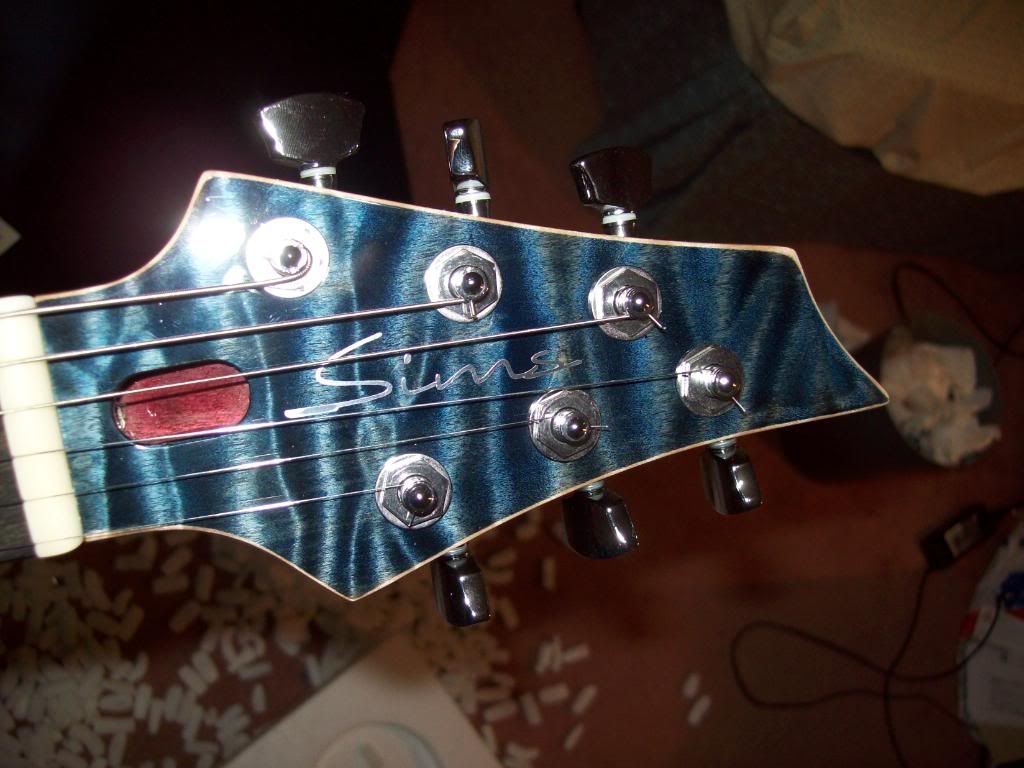 COA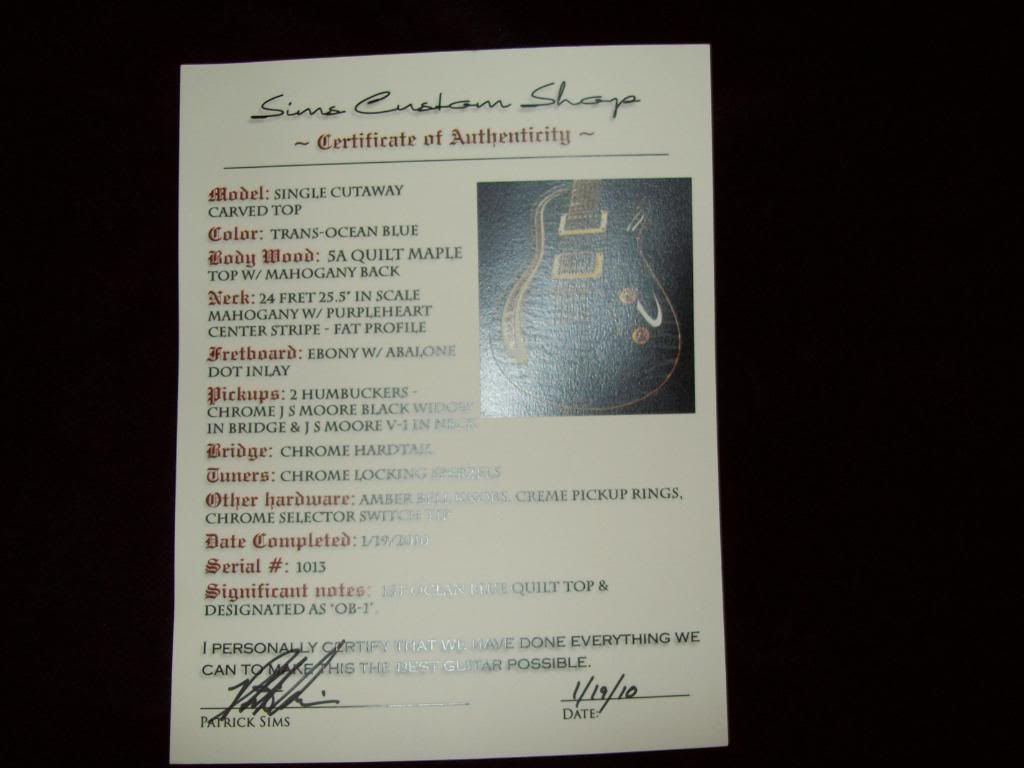 J S Moore warranty card, key for the locks, microfiber cloth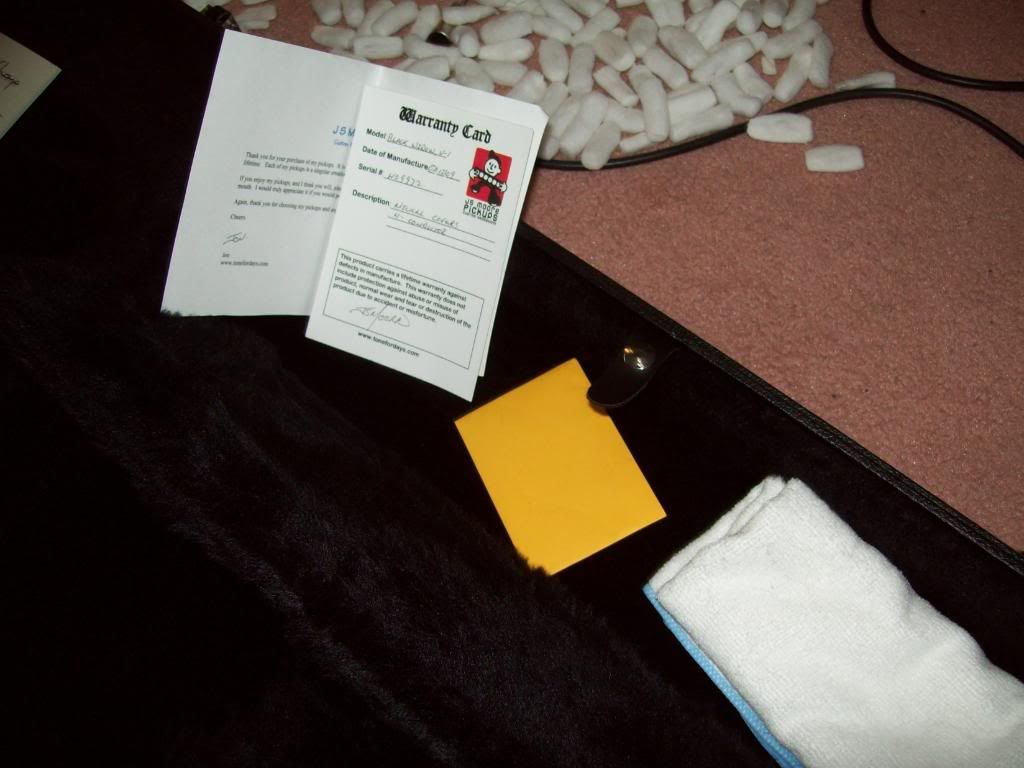 And a couple action shots.. self taken.. not that good..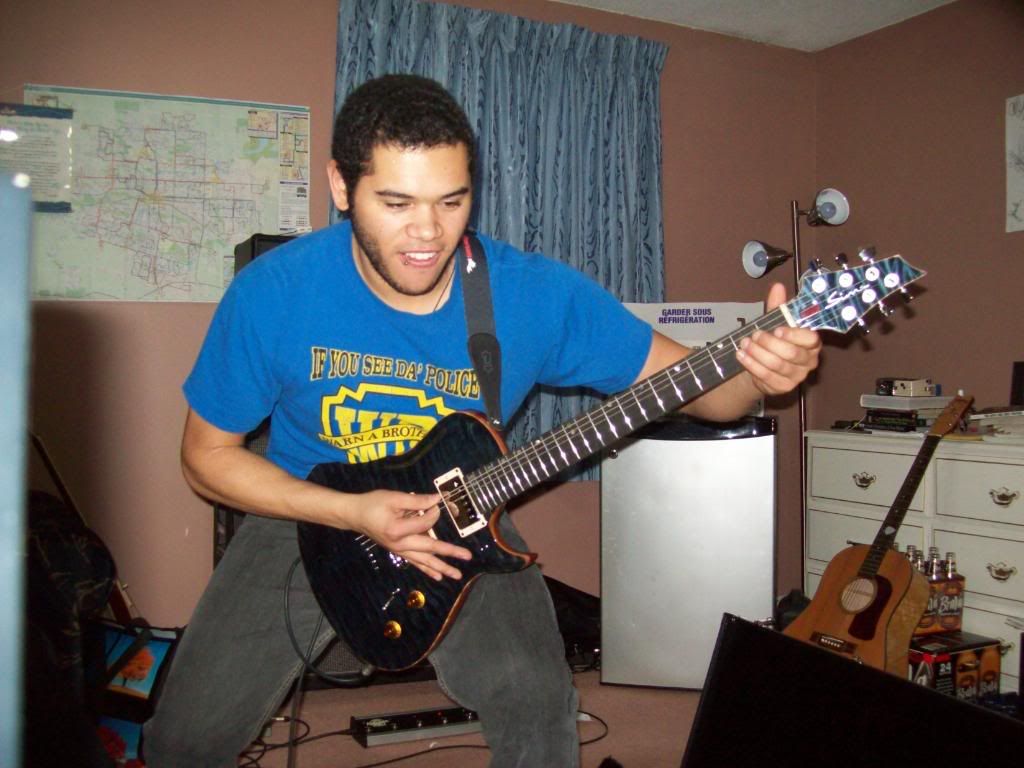 FIN