This has been annoying me for a while. I'm doing Higher Physics (
), and part of the course consists of components of force:
horizontal component = vcos x angle
vertical component = vsin x angle
This got me thinking about the break angle of guitar strings. Does the break angle of a string (saddles and nut) affect the tension required to produce the required note?
The break angle of this TOM looks to be shallower than the brake angle of this Tele bridge.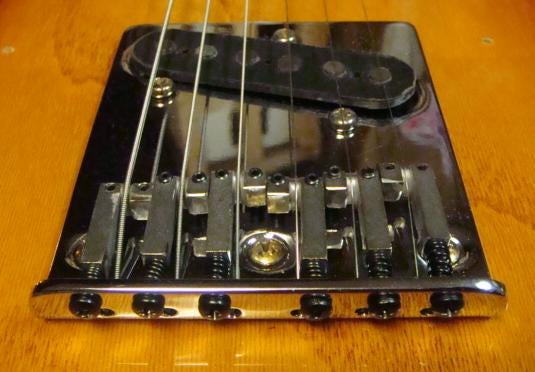 Similarly, the break angle of the strings on the Stratocaster headstock looks is shallower than that of the strings on this Blackdroid headstock.
Does any of this make a difference?
Help me out.