I saw this at a small local music store that i frequent about 2 months ago.The grain pattern really struck me and I was pleasantly surprised as to how well it played. All the other examples of this model looked plain.This one has a "IbaHUFnezSCHMID" vibe to it.The finish(or lack thereof) on the body and neck makes it so smooth and comfy. I knew that this being of Indonesian descent that it would need some modding so I held of until last night.My wife's b-day is on the 24th and mine is on the 25th so when we went out last night to get her gift I decided to get my own as well. The RG321MH.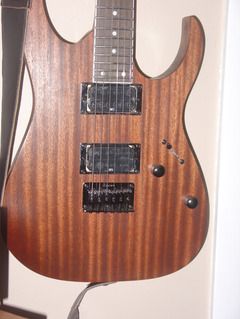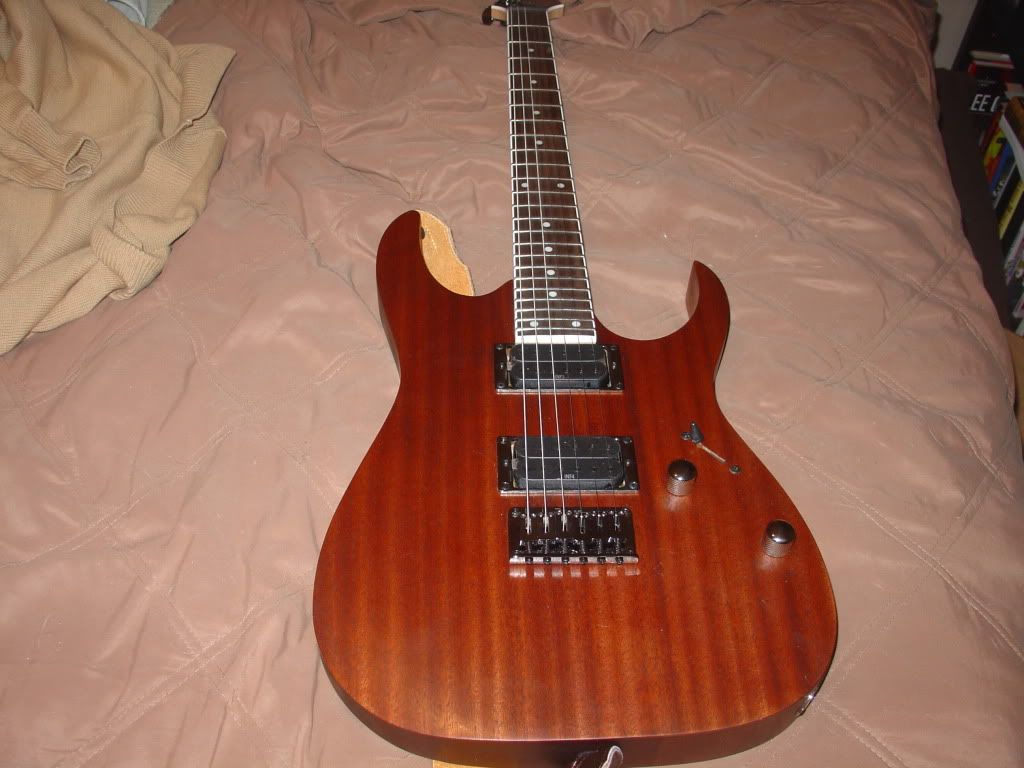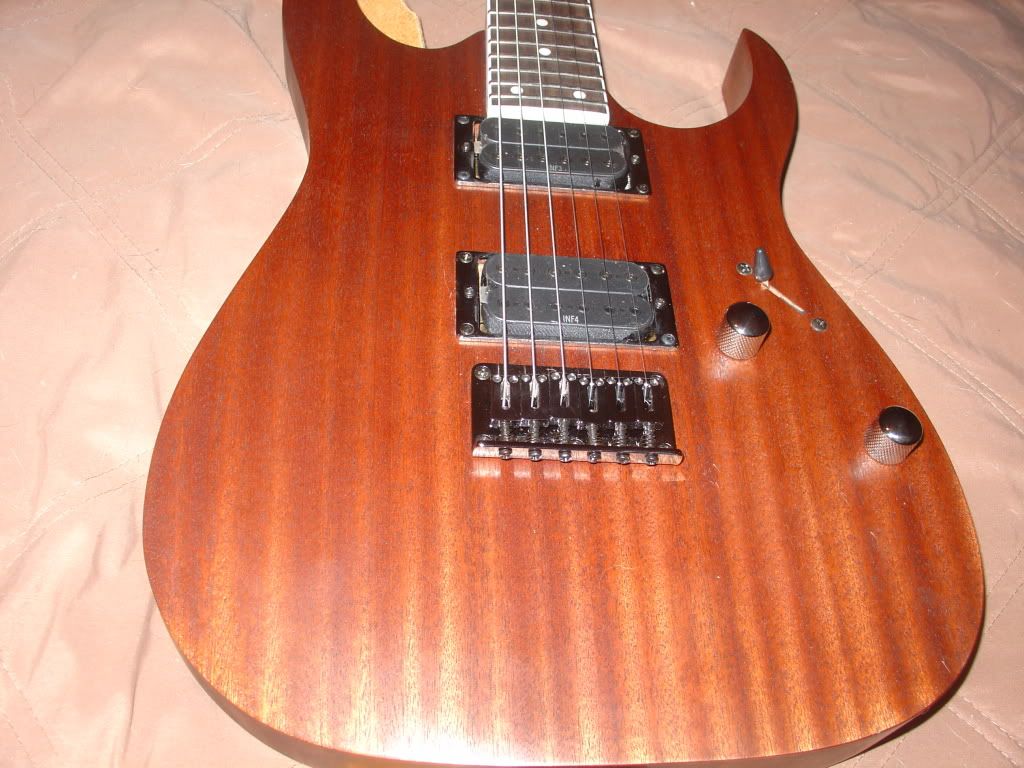 Planned mods are...
Staining of the dry rosewood fretboard and possibly covering the existing dot inlays with black dot stickers.
Set of BKP Painkillers with burnt chrome covers
Locking tuners(probably Sperzel)
Maybe a new bridge(we'll see how this one behaves first)
Eventually new pots and wiring.
I'm lazy and never get alot of free time so this will be a slow mod but i will take pics and update when it's done..Also,I am open to suggestions if anyone has ideas on what would be cool to do to this.