now i had no complaints with the Agile Sepheus pickup, but this guitar was just begging for a ceramic Warpig
.
the 7 string Warpig is one of my favorite pickups ever so i knew what i was getting into, and the 8 string version doesn't dissapoint either.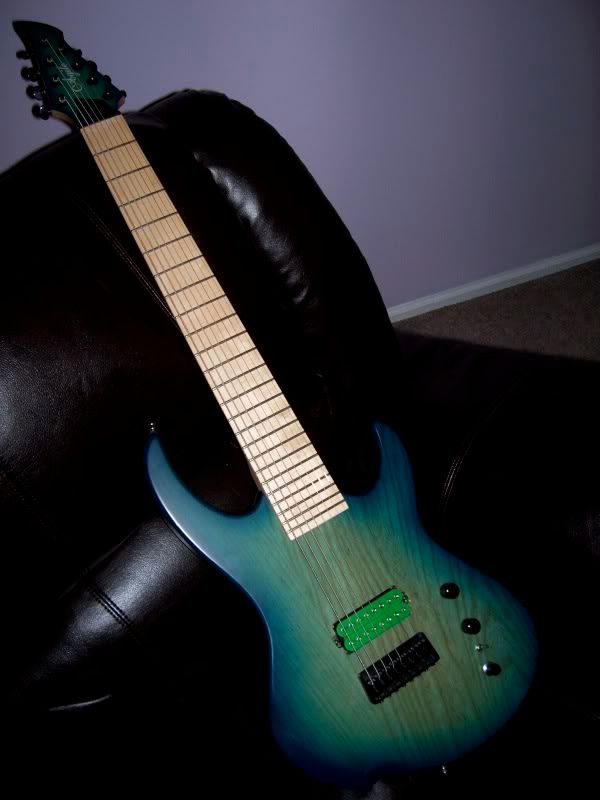 figured i'd take a few pics along the way during the install as there seems to be some confusion about whether BKPs will fit into an Agile Sepheus route. maybe this will clear some things up.
as you can see, the baseplates are WAY different.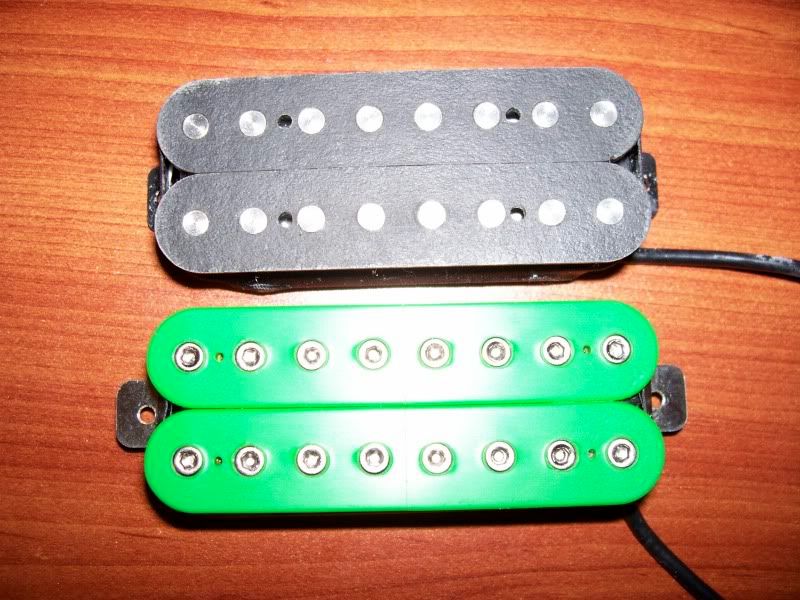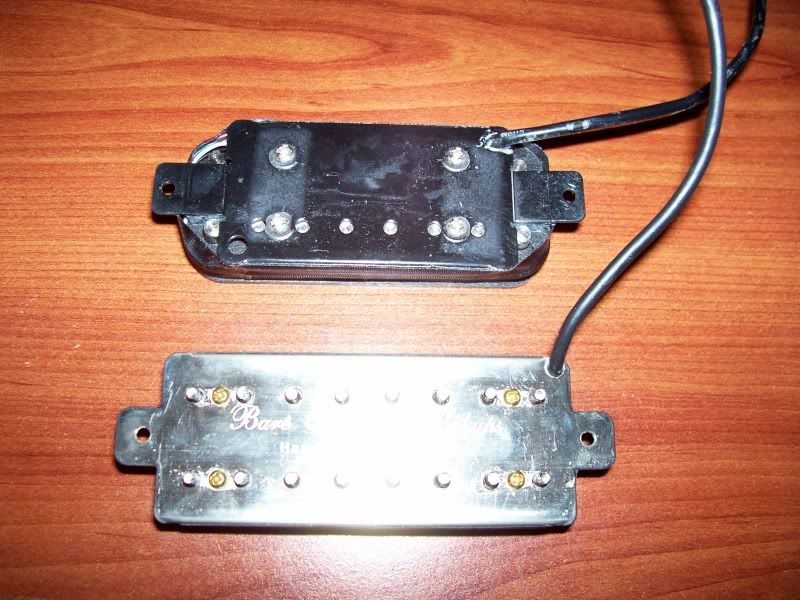 obviously the pickup tabs are too long here, and you can't tell from this pic, but the Cepheus route is a little too tight for the corners of the BKP baseplate.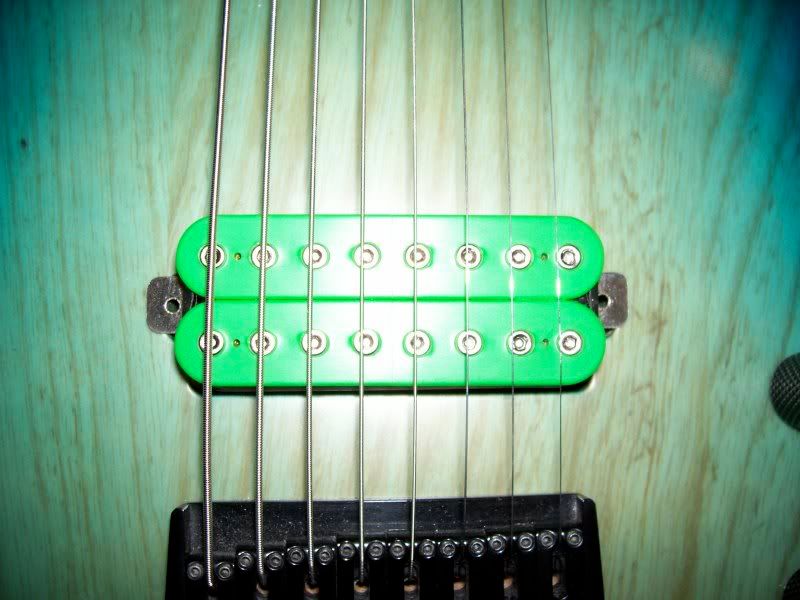 we have two options here. either route the pickup cavity or modify the pickup. i chose the quicker, easier method by modifying the pickup.
a few more snips here and there and we're good to go
.