I traded my Indonesian RG7321 loaded with Dimarzios and Sperzels for this: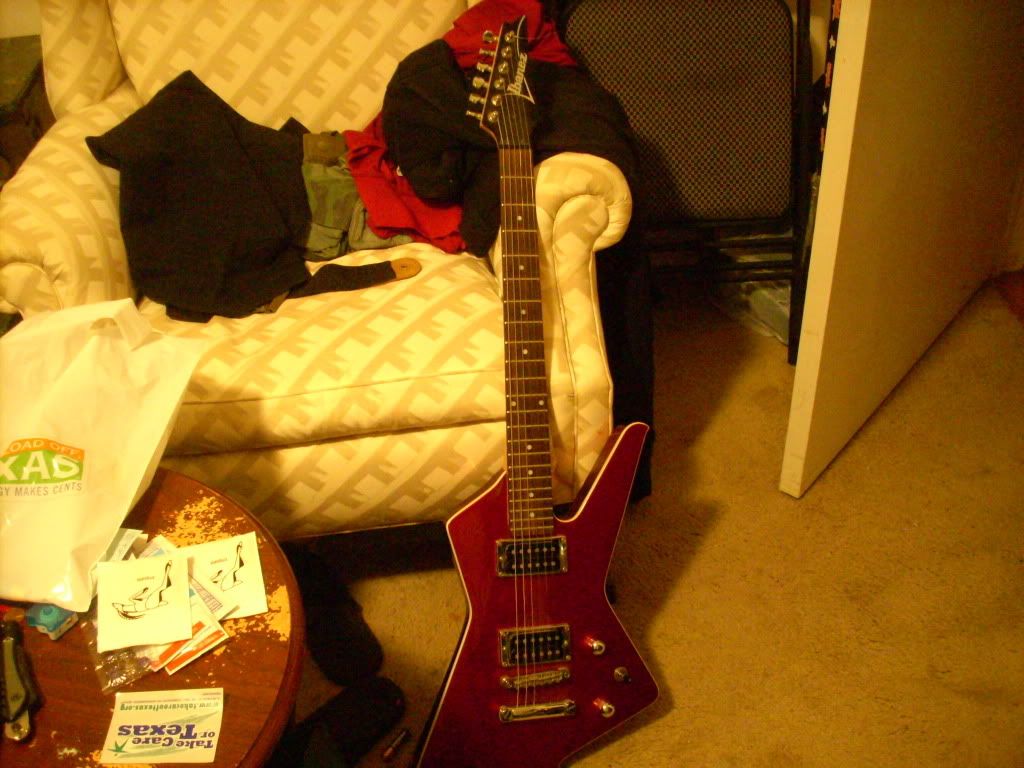 An Ibanez Millennium Destroyer + $75.
I'm not a %100 on the guitar yet, but it's definitely growing on me. What do ya'll think of my trade? I bought the RG7 at a pawnshop for $200, and the pickups+tuners likely amounts to $200-300.
I think I could flip this thing if it turns out to be something I wouldn't keep.. it's certainly got a nice aesthetic appeal.
Also, perhaps I could grab some red pickups to go in it... An f-spaced Norton might be interesting for the bridge...
Also also, this thing is almost perfect condition. 9.5/10