Hey guys!
So i have a cool little story to share with you dudes.
My band Periphery is heading out to Australia for our tour with Dillinger Escape Plan and Maylene and the Sons of Disaster in about a week or so, unfortunately touring Australia presents a lot of difficulties in getting our gear out there, so we are restricted to one guitar each, which in our case would force us to bring our 7's.
Unfortunately my Carvin 7 and JP7 are out of action at the moment from having the crap beaten out of them on tour, and Ibanez can't provide us with loaner guitars down there, so i was kinda screwed.
Now i had been casually talking to Bernie Rico, because i constantly see his work referenced everywhere including here and i thought his guitars looked awesome. When he got word of the problems we were having with this tour, he offered to loan me a stock guitar that he was finishing up so i would have a guitar for the tour!
The guitar isnt complete yet, but will not require too much work to finish up, and he thinks he should be able to get this to me before we leave on the 13th.
So i just want to give major props to Bernie for helping me out!!
These are some in progress pictures of the guitar that he will be sending.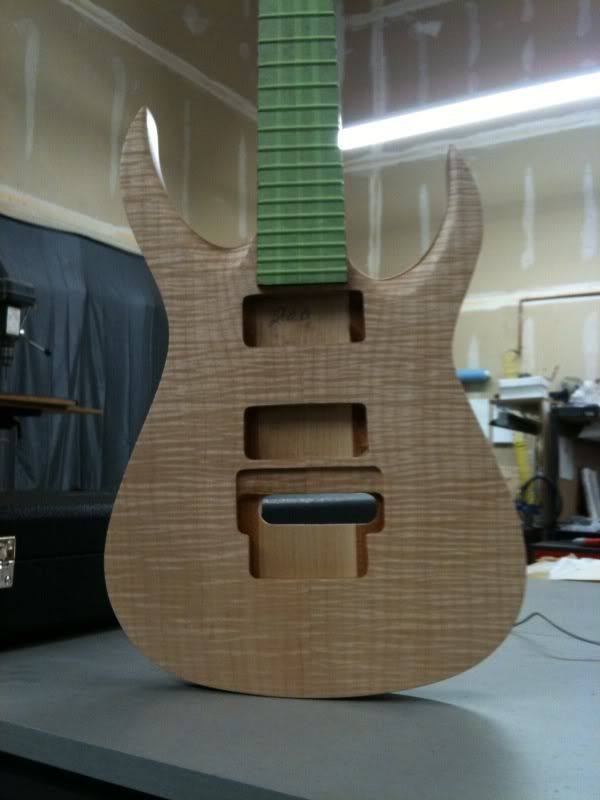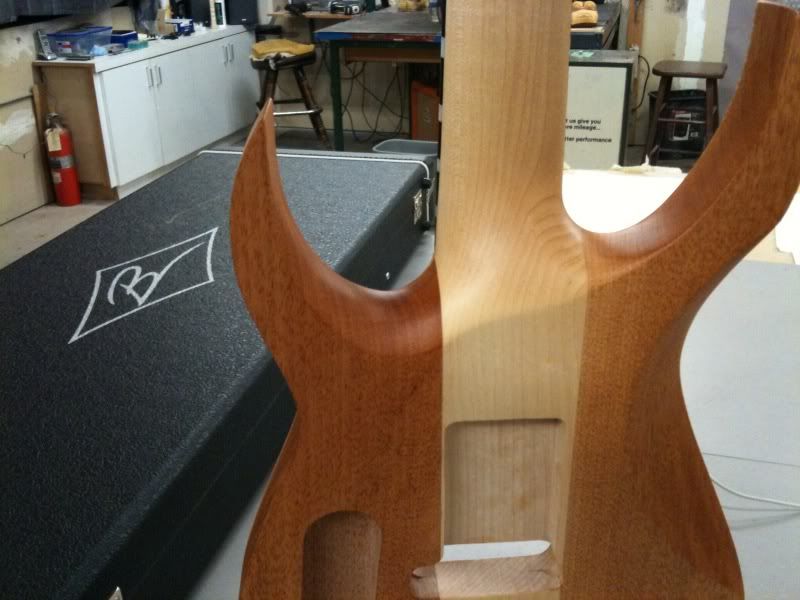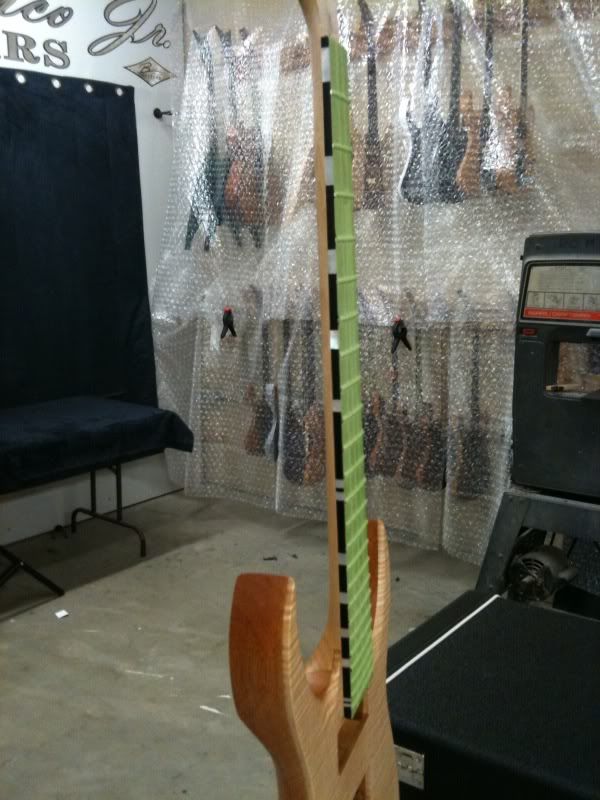 Im really looking forward to finally getting a chance to play one of these beasts!!