So im really excited about this guitar, i just got back from a long weekend vacation in Key West to find this guitar waiting for me!
I had EBMM build me a rather unique guitar (as far as i know this is the only one like this!)
I wanted a 7 that had a similar approach to the woods as my Blackmachine B2 (since that is my best sounding 6 string for recording) but with the JP7 build (since my JP7 is my best sounding 7 for recording).
So i had them take a BFR 7 and put a Flamed Koa top with a Rosewood Veneer (ala Cherry Burst) but over an Island Burst finish so the Veneer would be visible.
This would be on top of the Alder body with the Mahogany tone block, and finally to round it off, a Rosewood neck.
Finished off with Gold Hardware and the classic Dimarzio Crunchlab/Liquifire combo.
Anyways enough talk, here is the result, i tried to capture it as best as i could in the pictures, but honestly as with my Blackmachine B2, the pictures just dont do it justice, it is just so beautiful to me in such a unique and classy kind of way.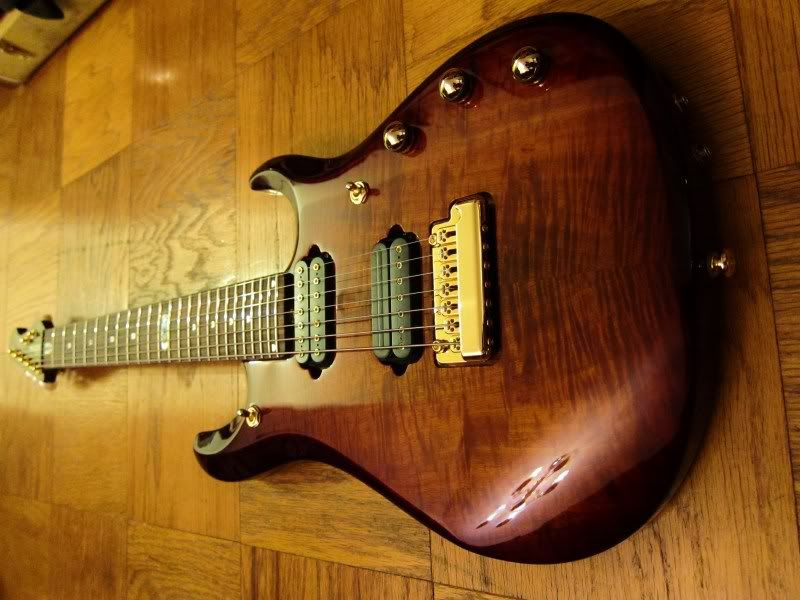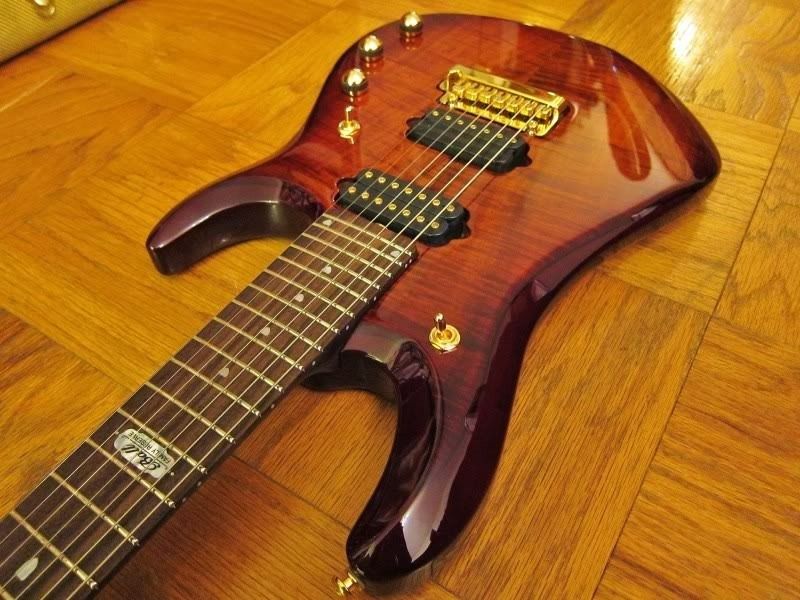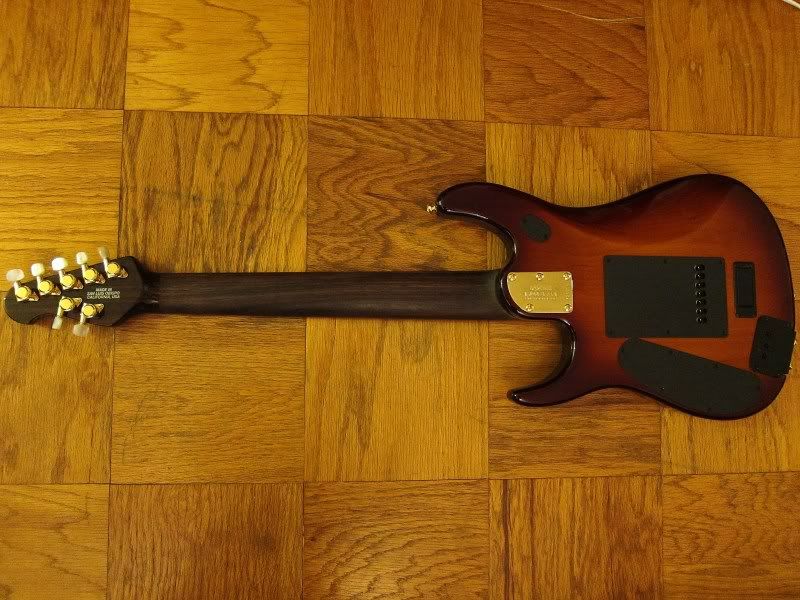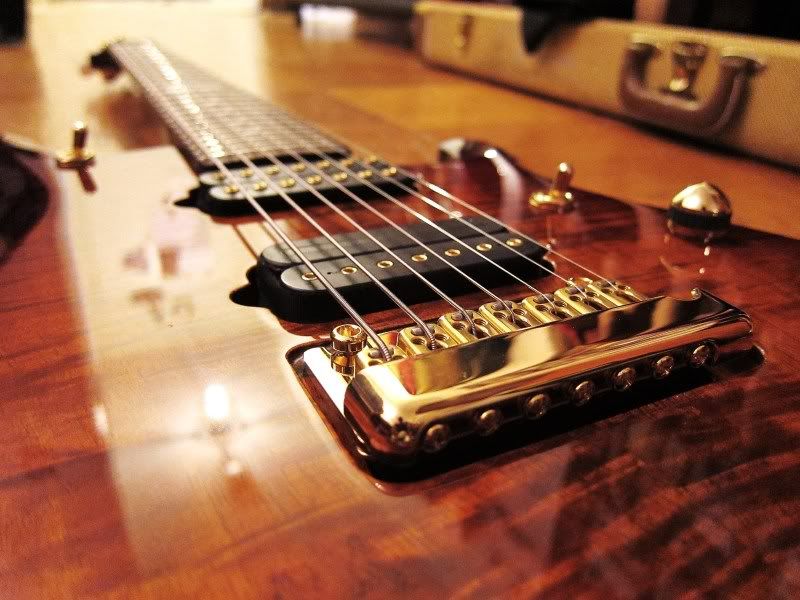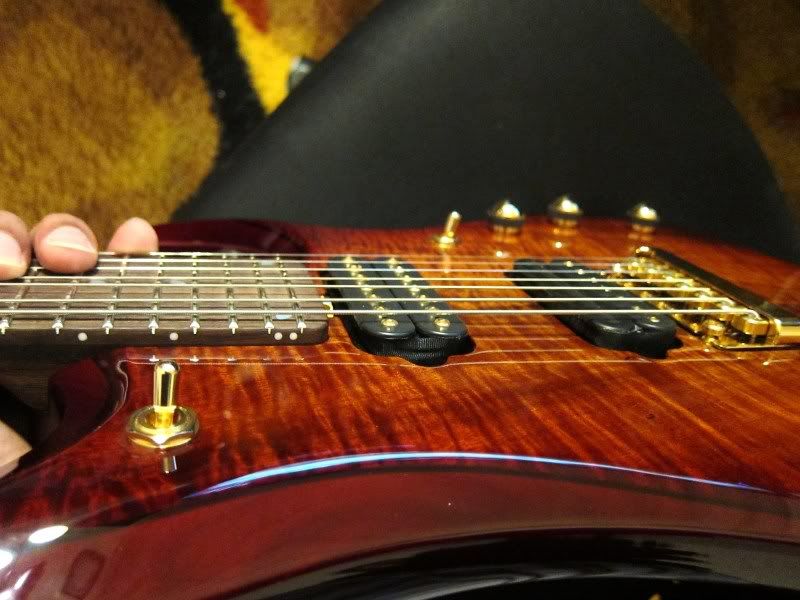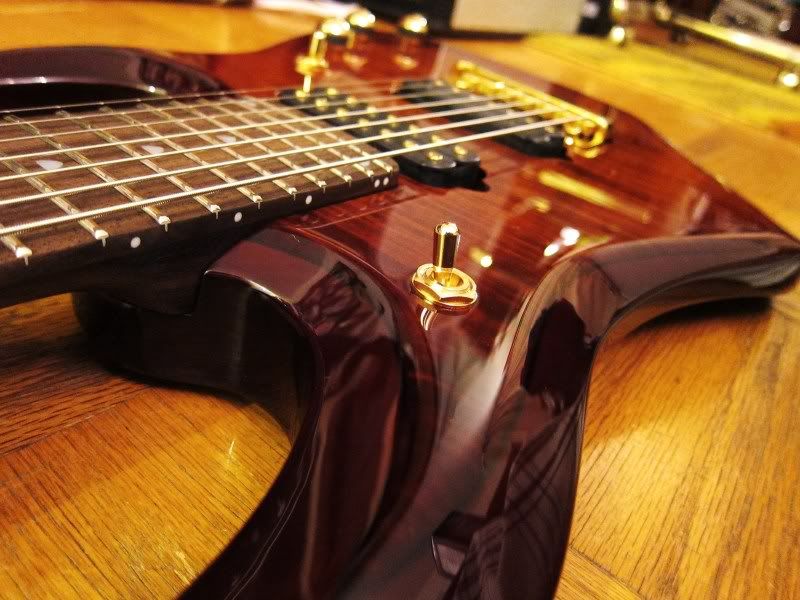 And as a little added bonus to this thread. Another NGD that sort of ties into this one. I had not too long ago a regular red BFR 7 with a Rosewood neck that i ended up trading (because i knew i had this one on the way) for a deal i just couldnt pass up.
As some of you may know, Matt Garcia has been really ill as of late and has had the hospital bills piling up, which is the only reason he even thought about selling this, but i ended up with his Oni Fanned Fret Carbon Fiber 7 string. And boy is that guitar just incredible and unique in every way. I knew i wanted one the second i played it, and im very proud to be able to have it as part of my arsenal. Here are pics of that if you havent seen it already: (this is a very difficult guitar to capture, its so reflective its almost like taking a picture of a mirror, but i tried my best!)