Hi guys,
Here's my recently acquired strat, from the special run Fender recently did featuring BKPs. It came with a '59 Slab Board set as standard, but I have an overwound bridge unit in there - at around 13.5kΩ it's hot enough for some serious rocking, but still retains a traditional strat tone in keeping with the rest of the set when run. The middle pickup is wound RWRP for woody, smooth sounding positions 2 & 4 with plenty of "cluck" a la John Mayer.
This guitar features a very light alder body, with a Brazilian rosewood board. The neck is "worn but clean", meaning it has a wonderfully smooth feel like that of a Music Man etc.. With some playing time it'll get grubby and match the look of the rest of the instrument.
This is the most incredible sounding strat I've ever heard, I owe Tim a major debt of gratitude for tracking it down for me.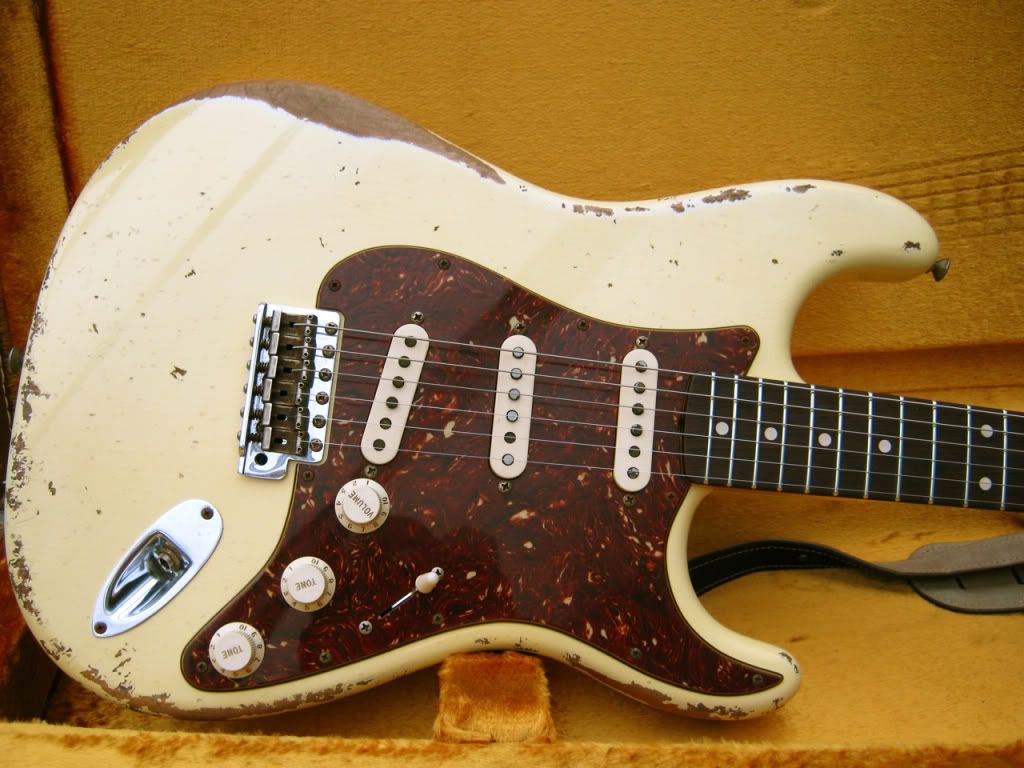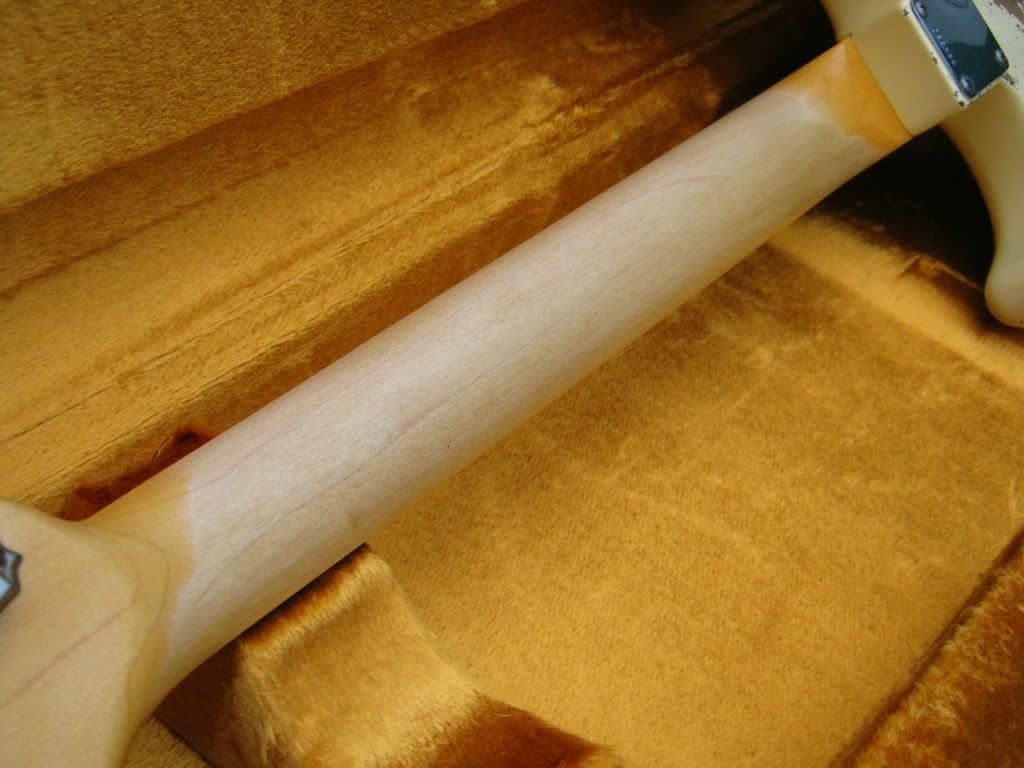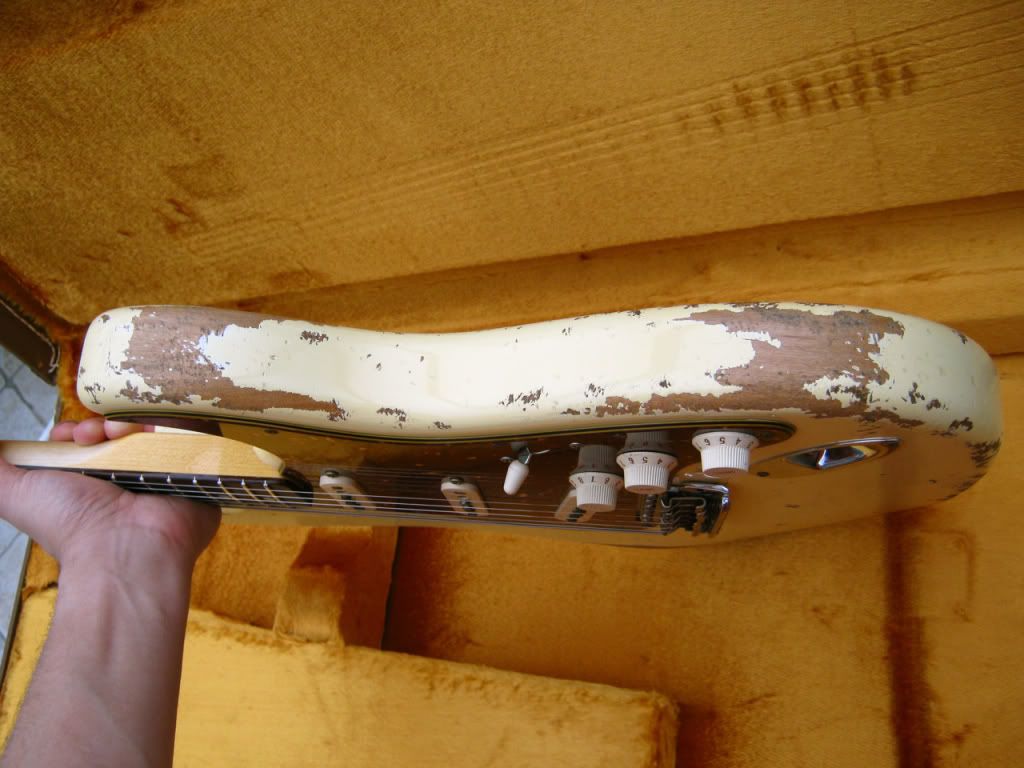 Herein ends my ridiculous week of new guitars.