New parts day! Got one more package coming with bobbin toppers, a rotary switch, and some gold bell knobs and i'll be able to get all my guitars wired and ready.
Vanzandt Truebucker, Duncan JB, Duncan Custom Custom, (2) 250K Pots, Cloth covered wire apparently used in pre CBS Fenders, a push/pull pot, gold bell knobs(gold top LP knobs), cream pickup rings, white speed knobs, pearloid tuner buttons, Sperzels, graphite nut, and a 3 way toggle.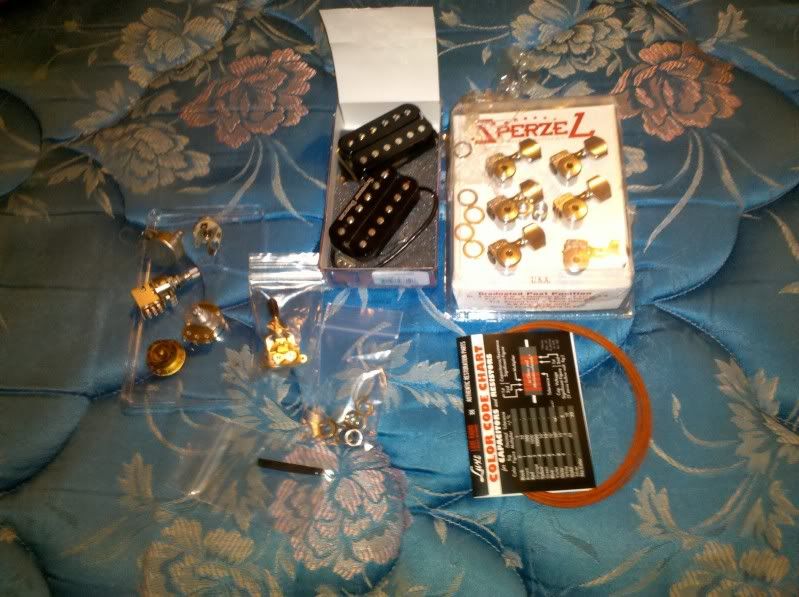 Got the SE just about finished, its getting bobbin toppers(zebra), and I'm putting the Duncan (JB) in the bridge position.
Before:
After: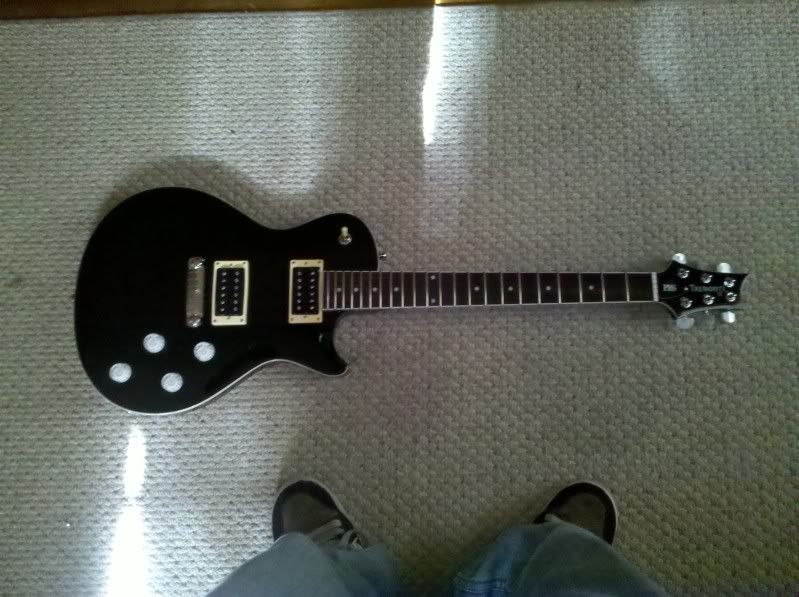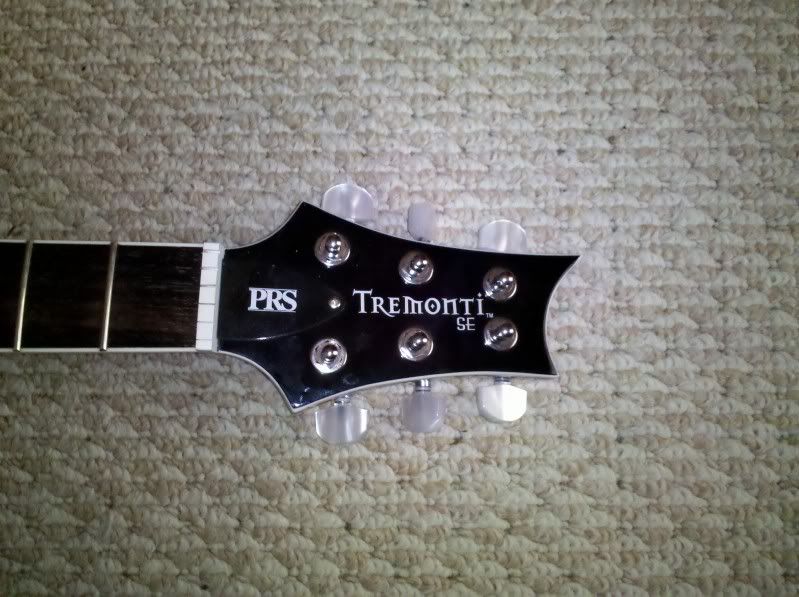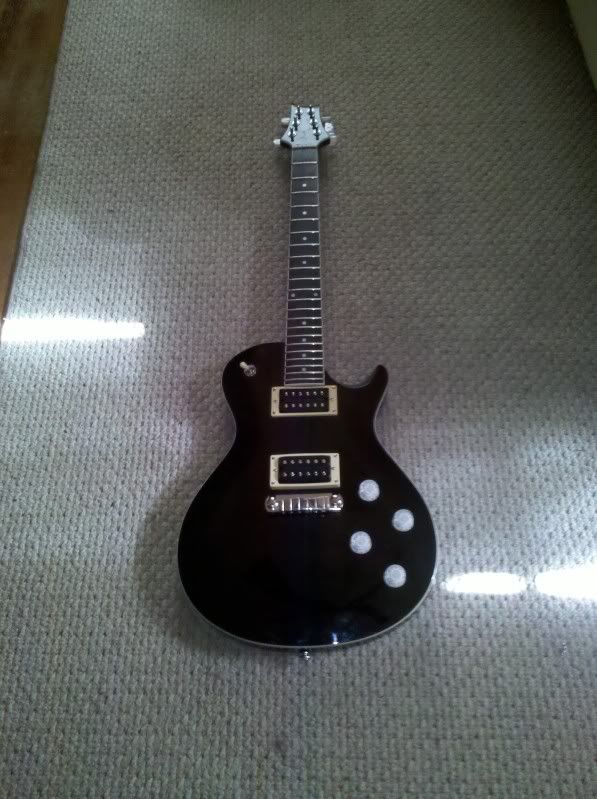 The cream rings look a bit out of place, but I think they'll look good once the bobbin toppers are on. I may end up changing them to white rings.
Got a lot of wiring and tweaking to do.
These guitars will be badass when they're done though.
Schecter's getting a bobbin topper (cream) for both coils so it looks more like a Goldtop LP. Waiting on the rotary switch/bobbins to come before I wire it up.