The results are in! The SE looks incredible with black hardware!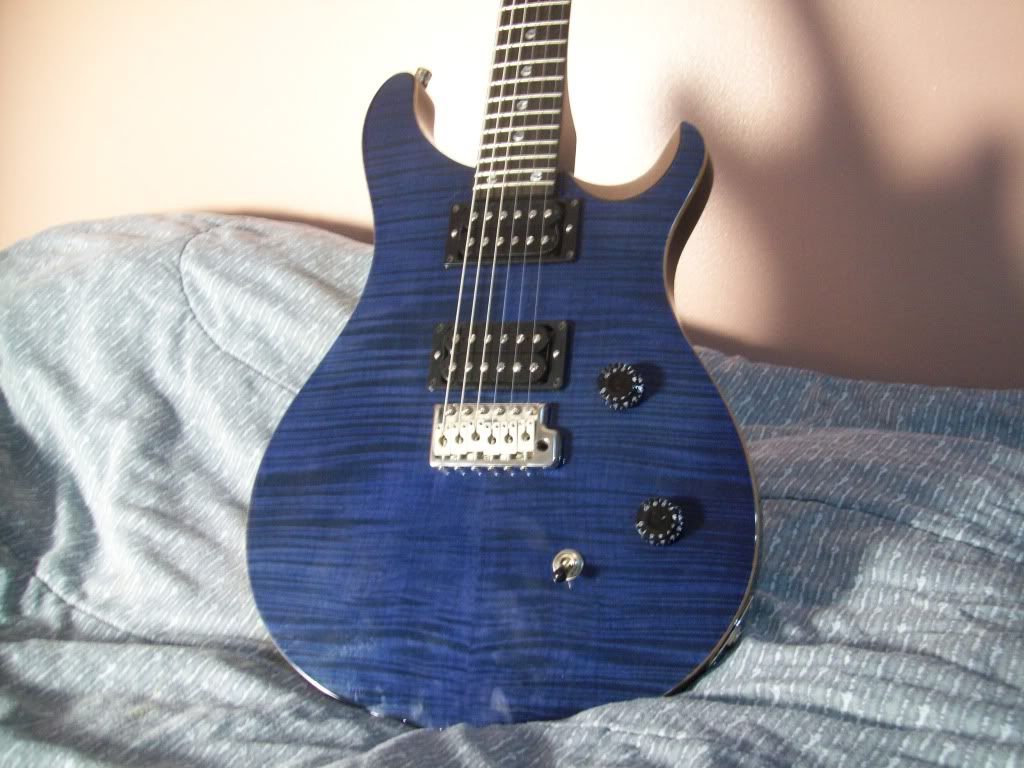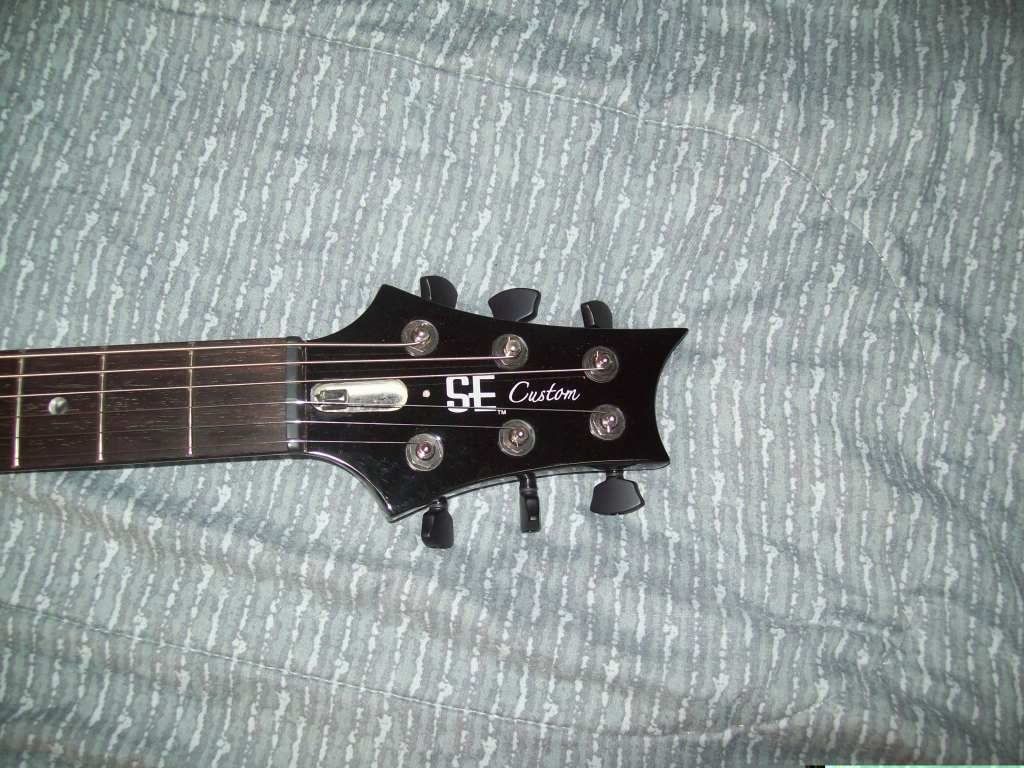 The pickups work quite well in this guitar. I have a J S Moore Black Widow in the bridge with a V-1 in the neck. I get stellar lead and rhythm tones using the bridge pickup, and in the split position I can get some more tones out of it as well. The V-1 is very much a full, thick vintage sounding neck pickup. The neck pickup now sounds like a healthy, 12lb les paul
and gives some nice tones when split as well.
Eric had a tusq XL nut and Gibson pickup rings on hand, which he also installed for me. The process of blacking out the hardware on this guitar is finished!
I hope to get clips for you guys soon (Aaron, wanna jam?).
Eric also set up my #1 guitar, the one that started it all (and subsequently the only electric I have not sold).
I present to you, my early 90's Squier Affinity Stratocaster in Candy Apple Red!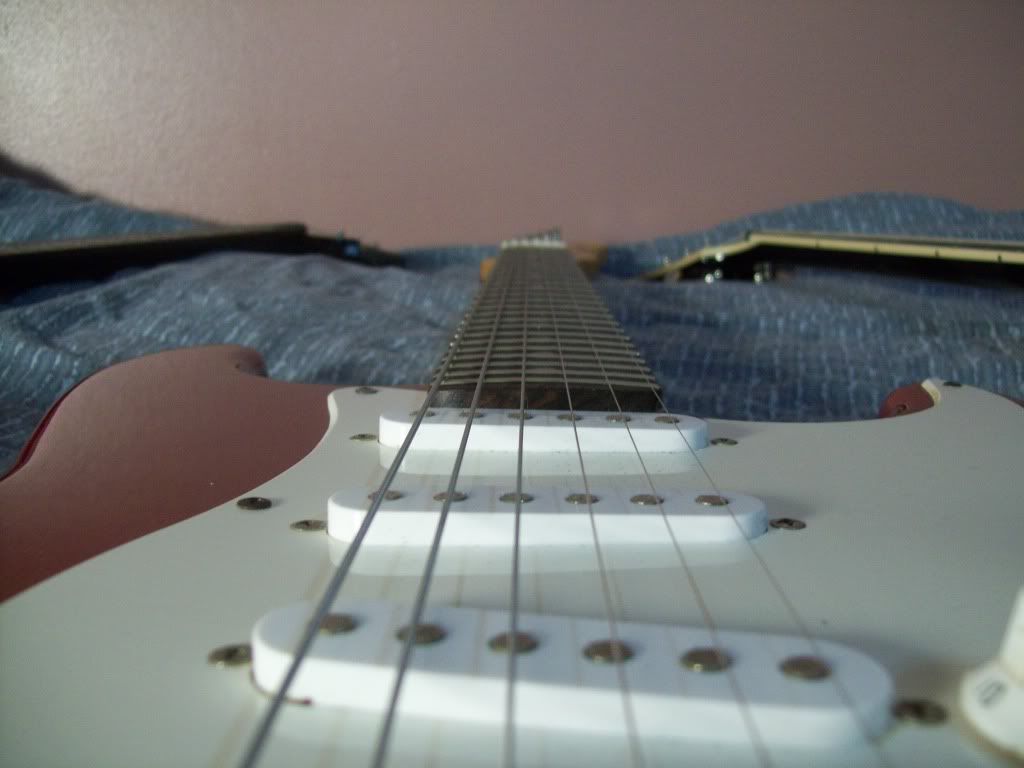 I need to take full body shots of her, I know.
The family: