Trying to decide what I want to put my money on. My two options are to either do my Warmoth Tele V build, or buy a used (in great condition) Washburn cracked mirror V. I have wanted a cracked mirror guitar for a long time, and I am obsessed with Gibson style Vs, however I also want the Tele V very badly.
Both will come to about the same price:
$599 for the Washburn, and about the same after finishing supplies for the Tele V. With the tele V I would just be getting the body/neck and then using telecaster hardware I already have from a different guitar.
Or..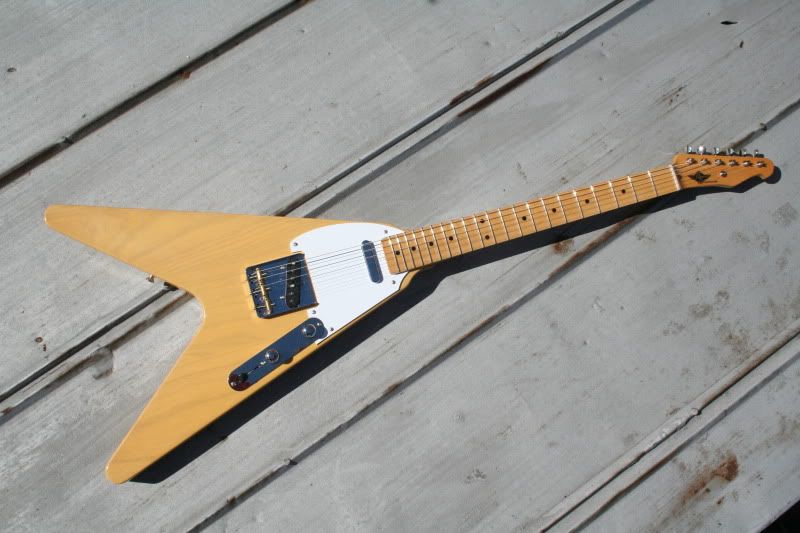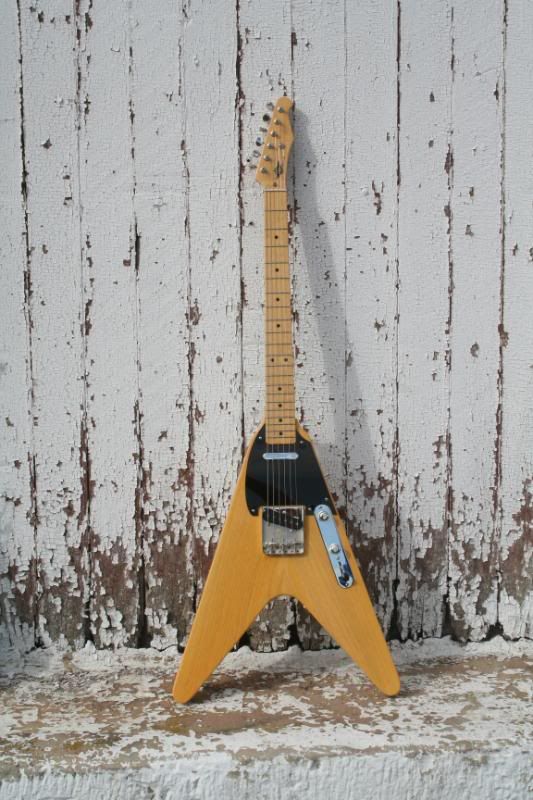 I am really torn. If I find a super cheap MIM tele, I guess I could sell a guitar or two (if the ever sell!
) and then buy the body from Warmoth, but at this point in time it looks like i'll have to choose one or the other
Specs for each:
Washburn-
Mahogany body
Mahogany neck (set)
MOP/abalone split block inlays
2 humbuckers
black 3 a side headstock
rosewood fretboard
grover tuners (18:1 ratio)
24.75" scale
22 frets
Mass produced, but no one owns one...no reviews/vids etc.
Tele V-
Ash Body
Maple Neck
Maple Fretboard
Tele bridge/Neck pickup
Reversed tele headstock
generic locking tuners (black)
Tele bridge(black)
black Dot inlays
25.5" scale
22 frets
Amber tinted tung/tru oil finish
Not mass produced, only a few exist, and not many people own.