Every good musician should have a backup!
2011 PRS SE Singlecut in Antique white!
Upgrades: Graph Tech Nut and it will be getting the JB/Jazz treatment in a paycheque or two
(trying to get it to sound closer to the silverburst).
After 10-52's and a setup to my liking, its what it should be. I like this guitar and my Agile for what each guitar is, and look forward to gigging the hell out of both!
I toss around the idea of going gold on it, but I can't afford a new bridge and tuners yet so that might happen later.
Once it gets new pickups, it should hold its own against most guitars out there today.
Funny story; I bought this right before my tech did!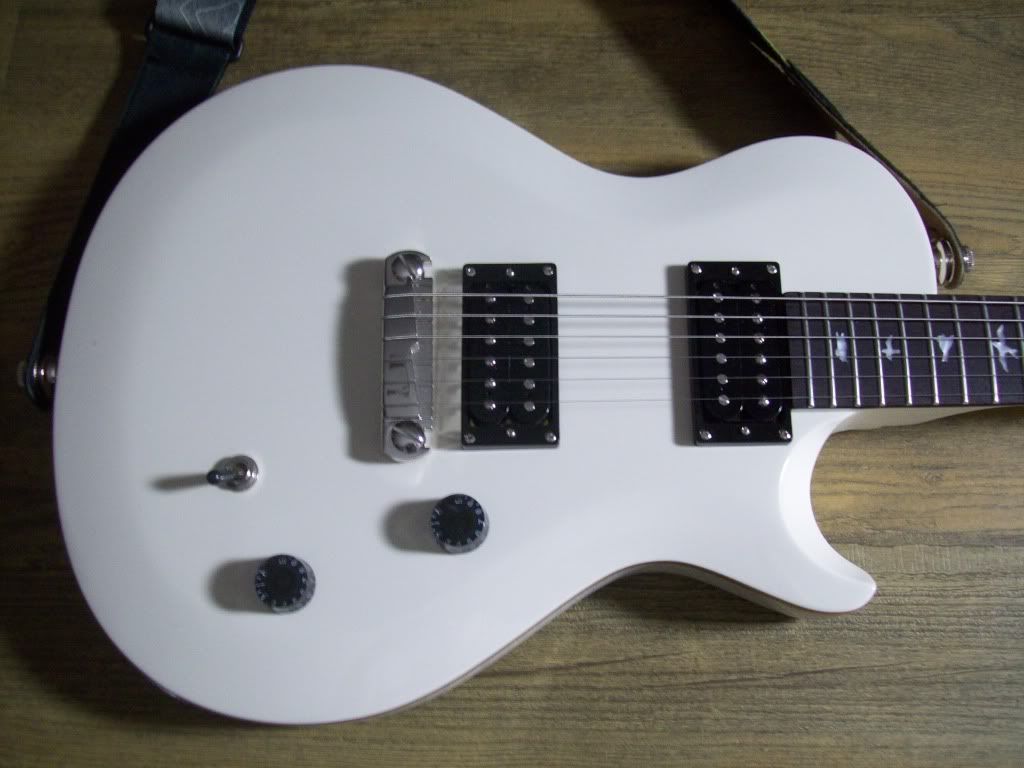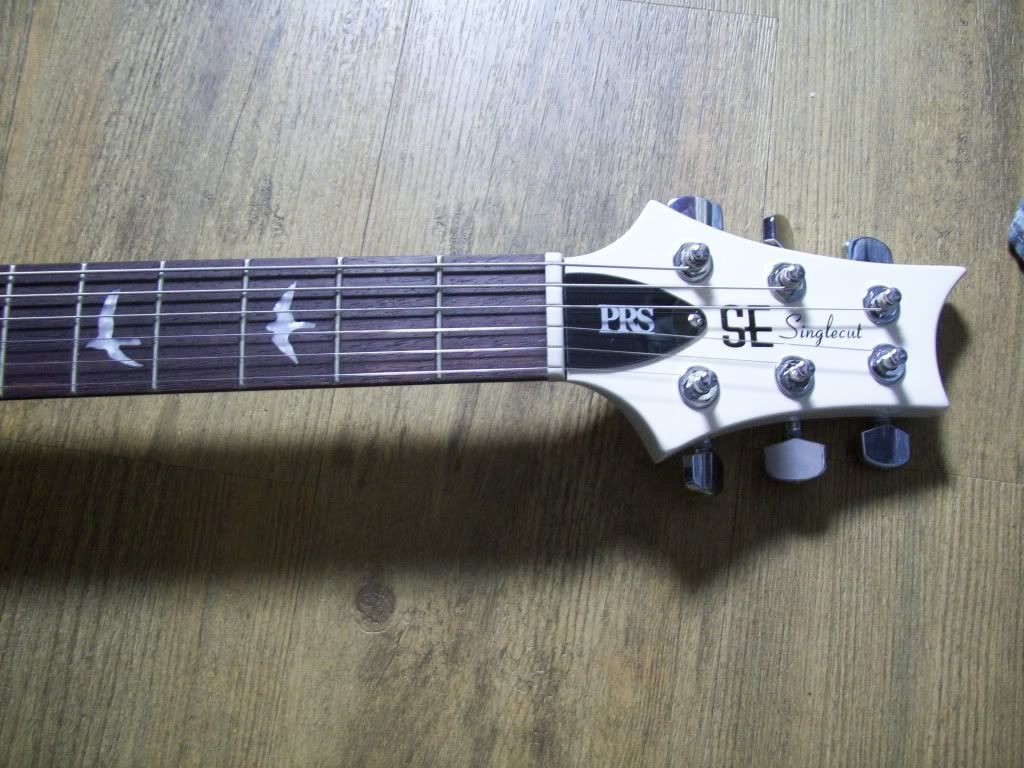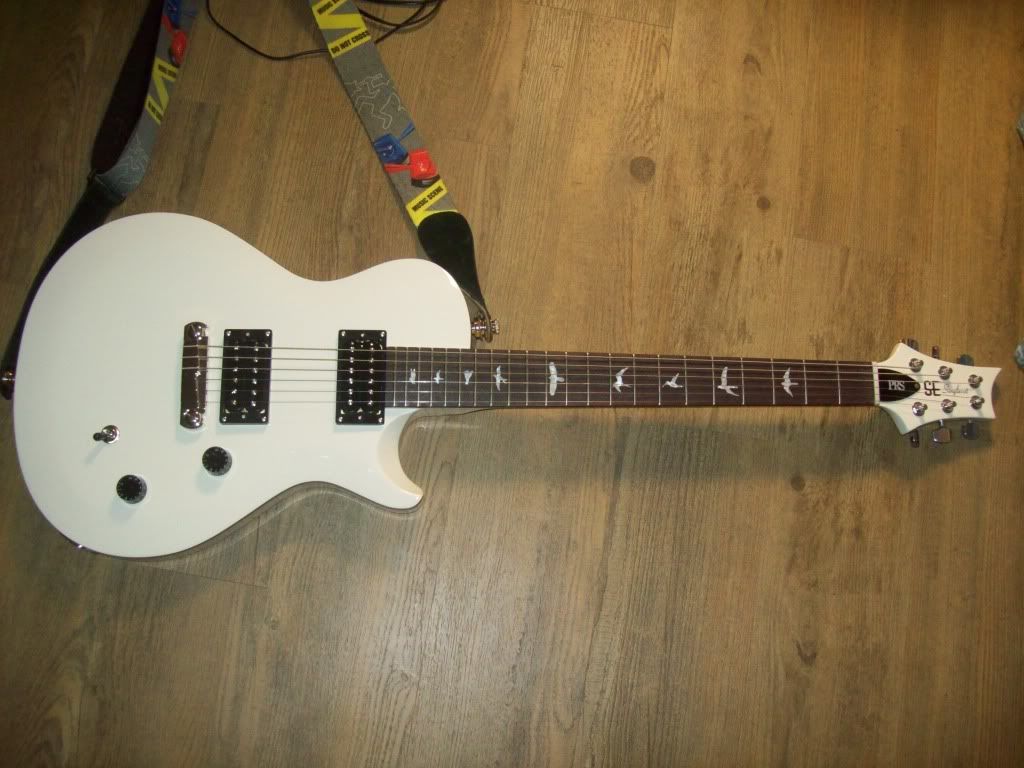 LONDONERS: Eric Pykala, Rock and Roll Doctor - Best Tech Around!