I was bored by the blackness of my 7321 and decided it's time for a new finish. My friend, who's done some finishing before, said he would try it for free - and I thought - well, I'll take the risk. The results were a bit worse than I expected... He said it would take 2 weeks, I got my guitar back after two months, with a nice color, but horrible quality of the finish.
Basically, it looked better in the photos than real life: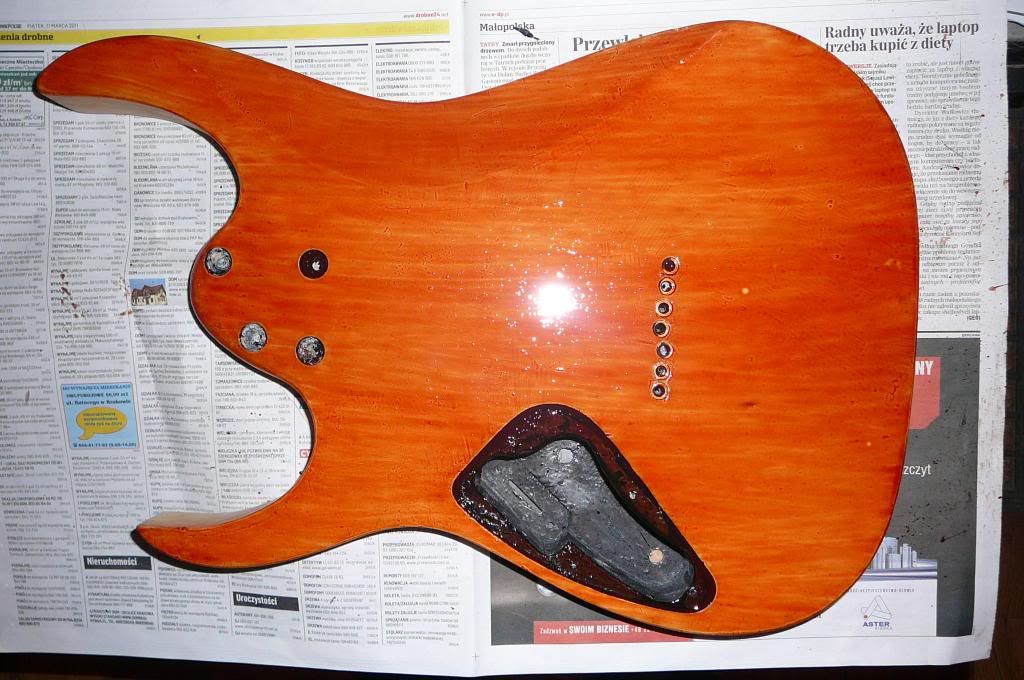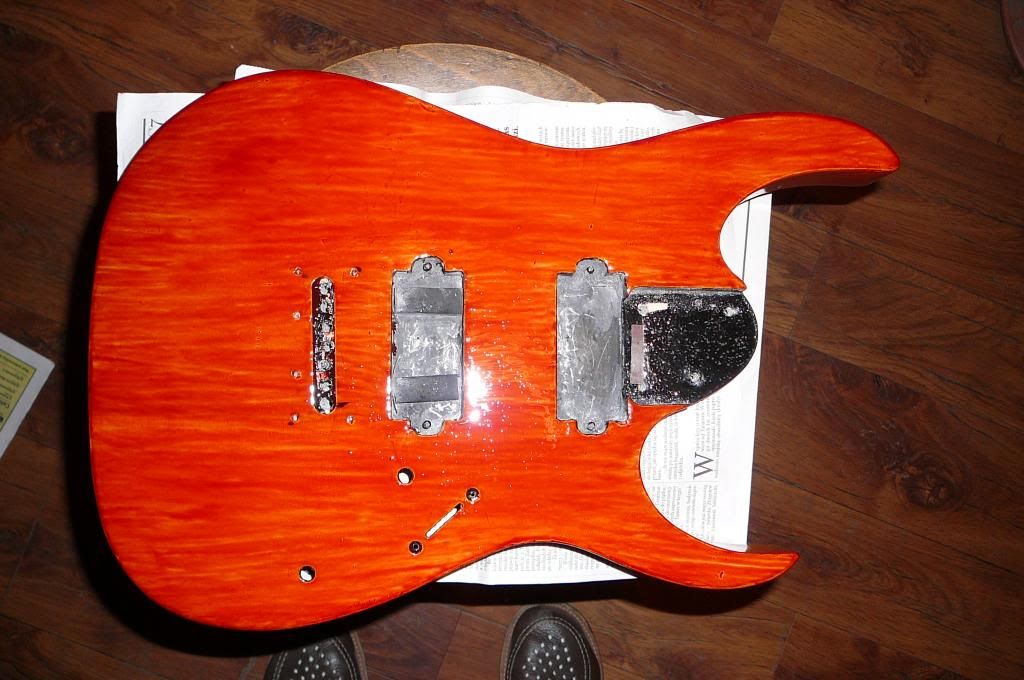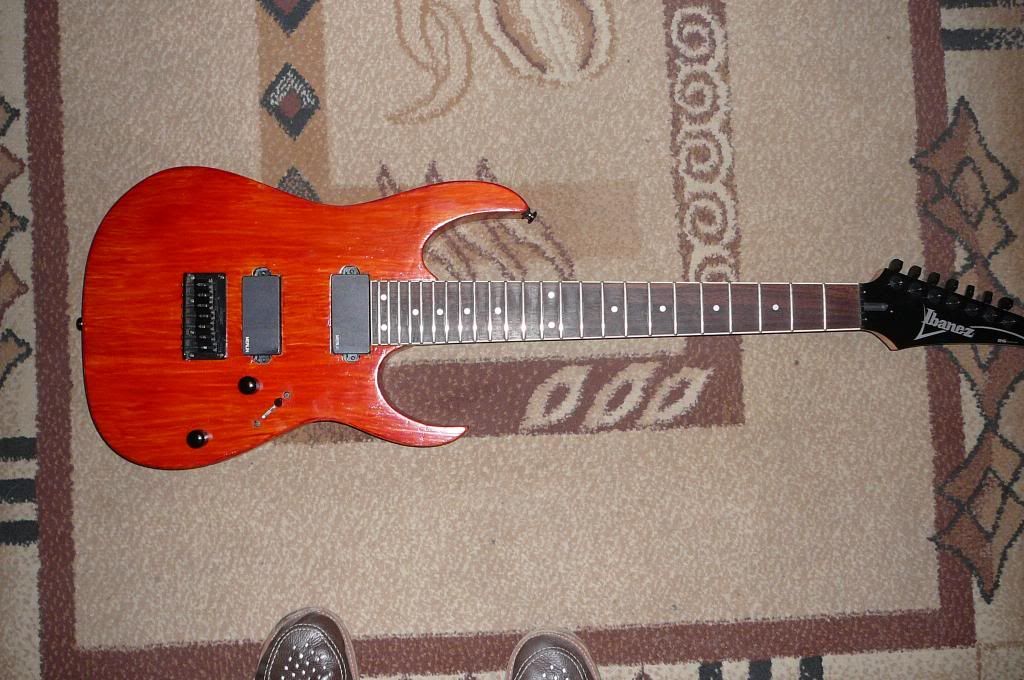 In real life, the finish looked like it was done by DeVries ...
I had to do something with it, so I sanded it and here's the outcome: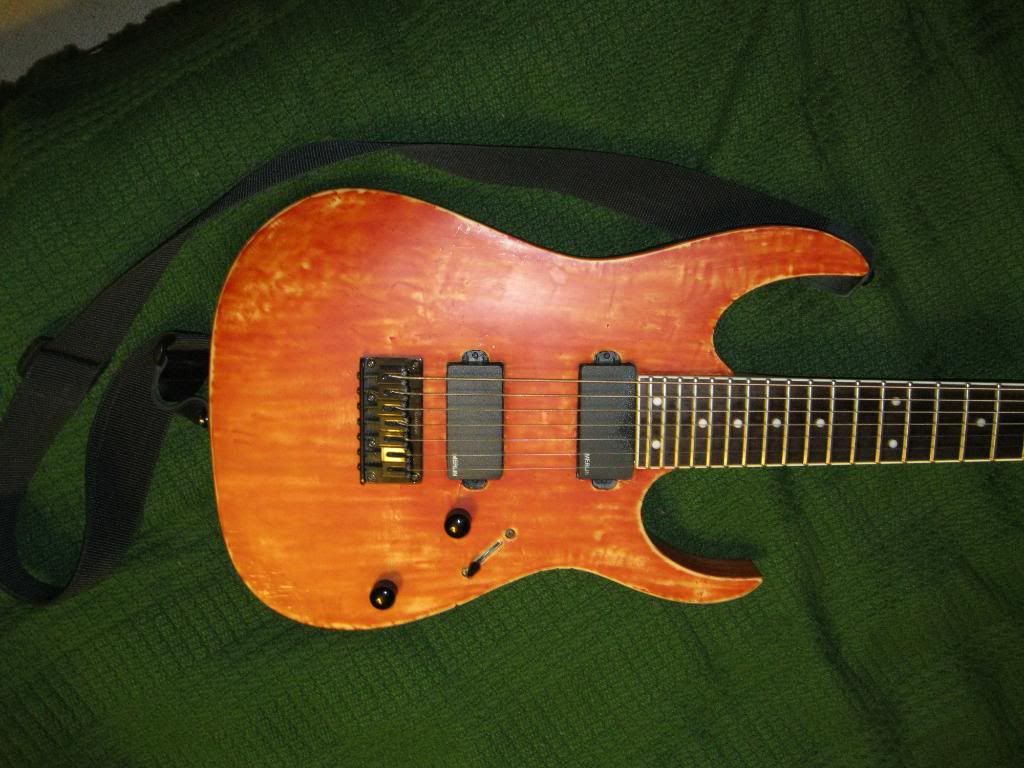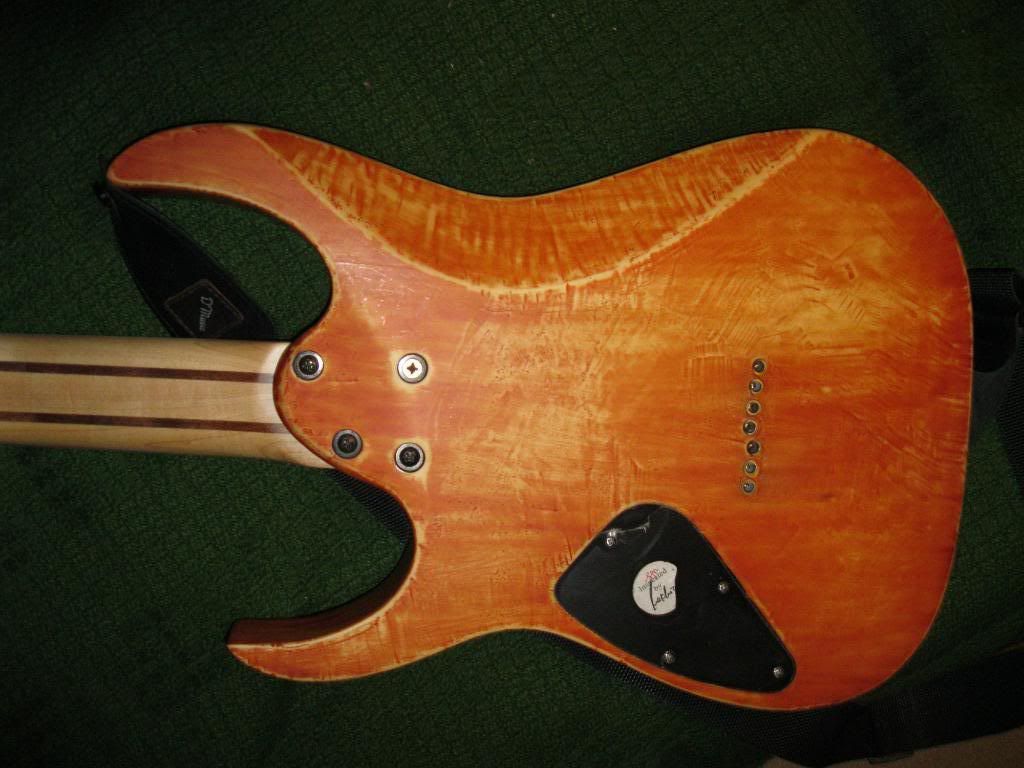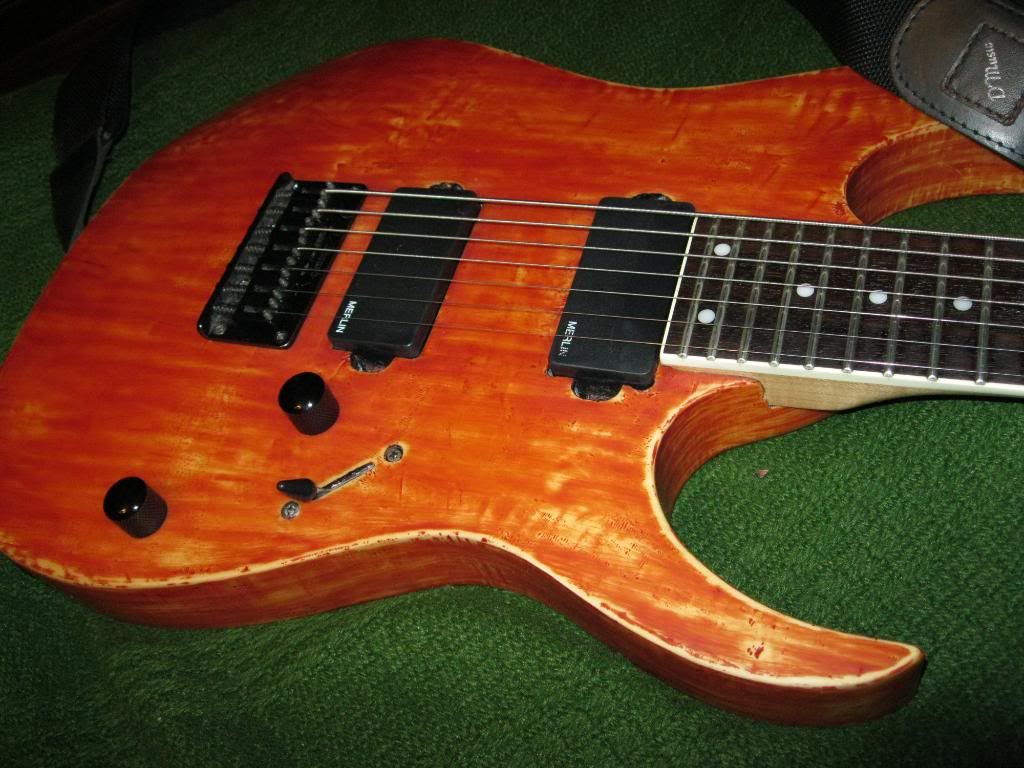 I'm not very happy with what it ended like, so I'd like to know your opinion guys.
Please vote in the poll or if you have an idea not included there, post it