Just snagged this, and its being shipped out tomorrow.
Its going to cost right around $600 total (including the body/neck cost) to get everything finished. Going to leave it the faded cherry because the faded necks feel great, but since I already have a stock faded cherry V this one is going to end up looking like this: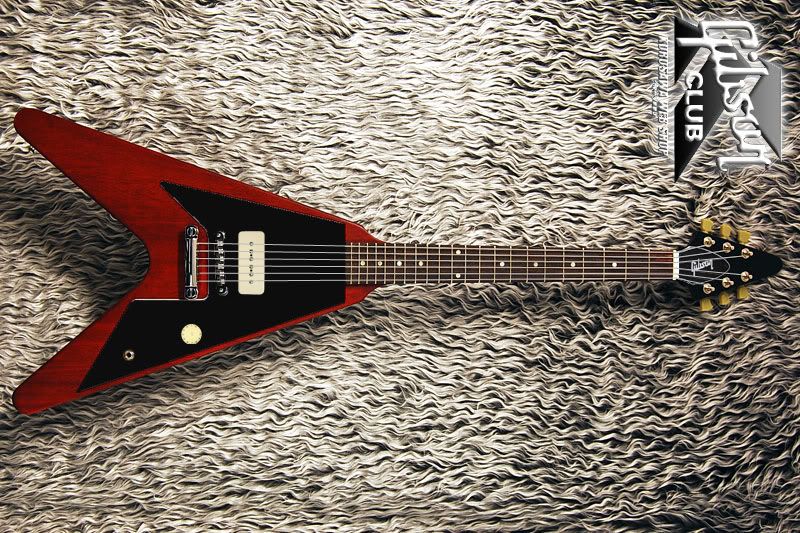 Single P90, single Volume, and Output jack. Not sure what P90 I want to put in there, Really like BKP's P90 clips, but i'm really Not liking the price after shipping.
Bridge will be a standard TOM and tuners will be the GFS sperzel copies...probably with buttons that look like the Gibson V buttons. Guy on ebay has a pretty good deal with these and I may invest in another sooner or later.
He lists Gibson bodies/necks and starts the bid off at $1 with no reserve.
Can't wait to hear this thing roar with the P90 in it!