Well I snagged this one from a friend of Howard Leese. It was a factory 1-off they built for him a few years ago in a REALLY fucking cool flip-flop that goes from emerald green to gold! It originally came with gold-covered PRS Dragon 2000 pickups but they were not my cup of tea so the pics started from when I was gutting it and installing the new pickups. The tone pot and capacitor were also bad so I swapped them out with a new 500K CTS pot and a Hovland Musicap. Sounds KILLER now! On to the pics: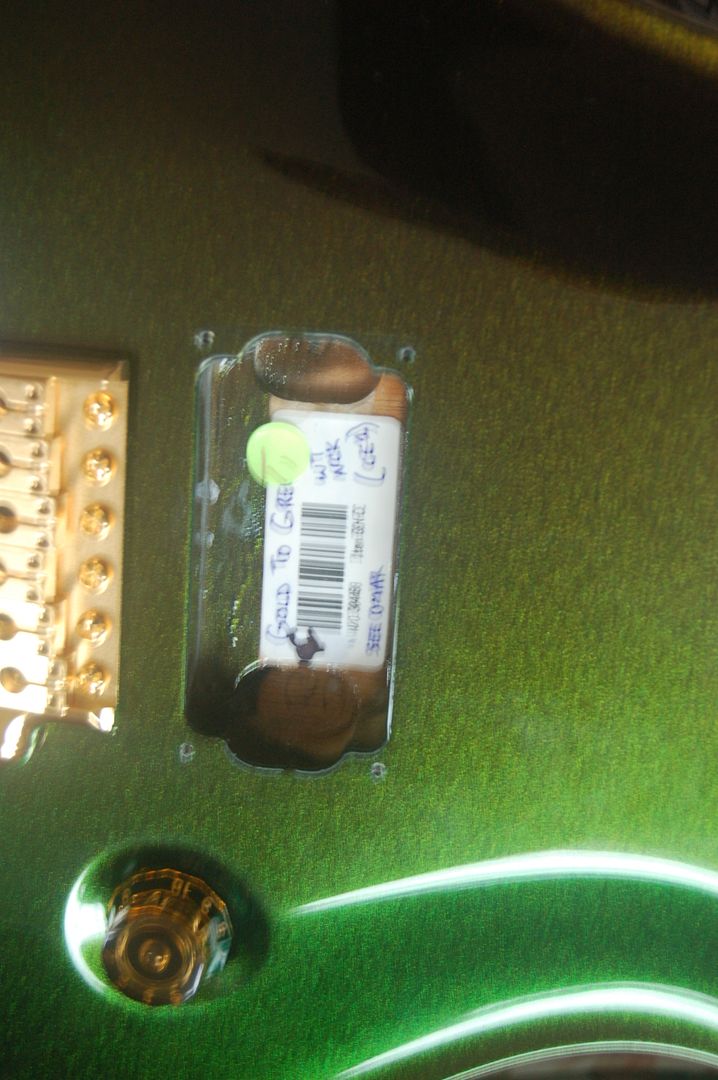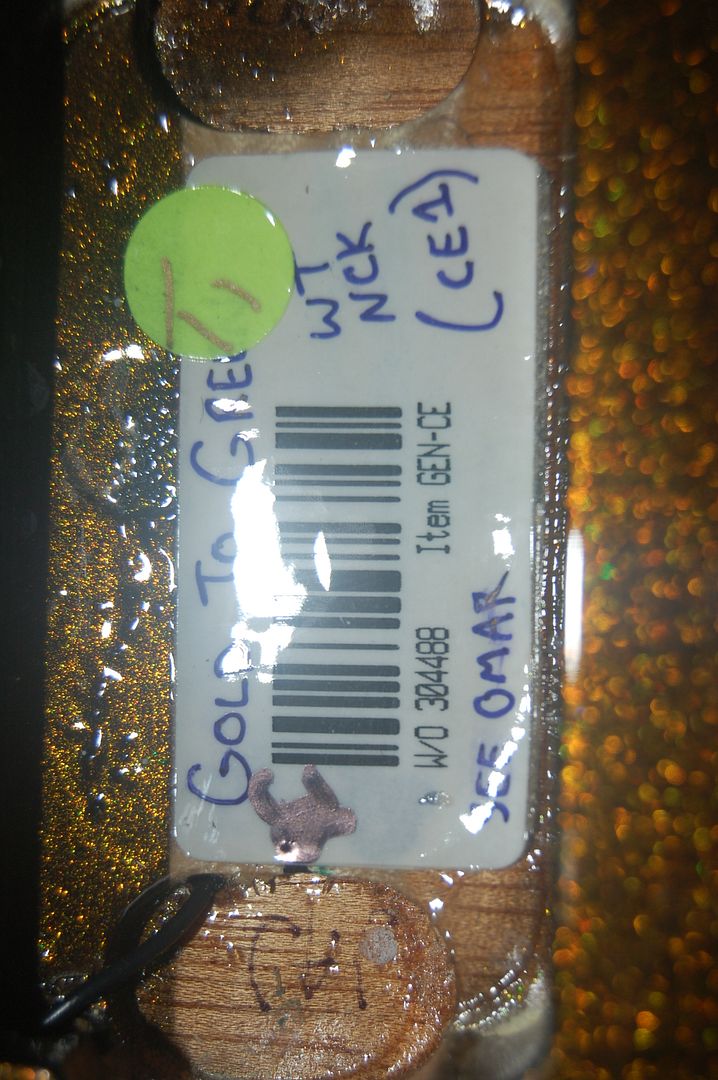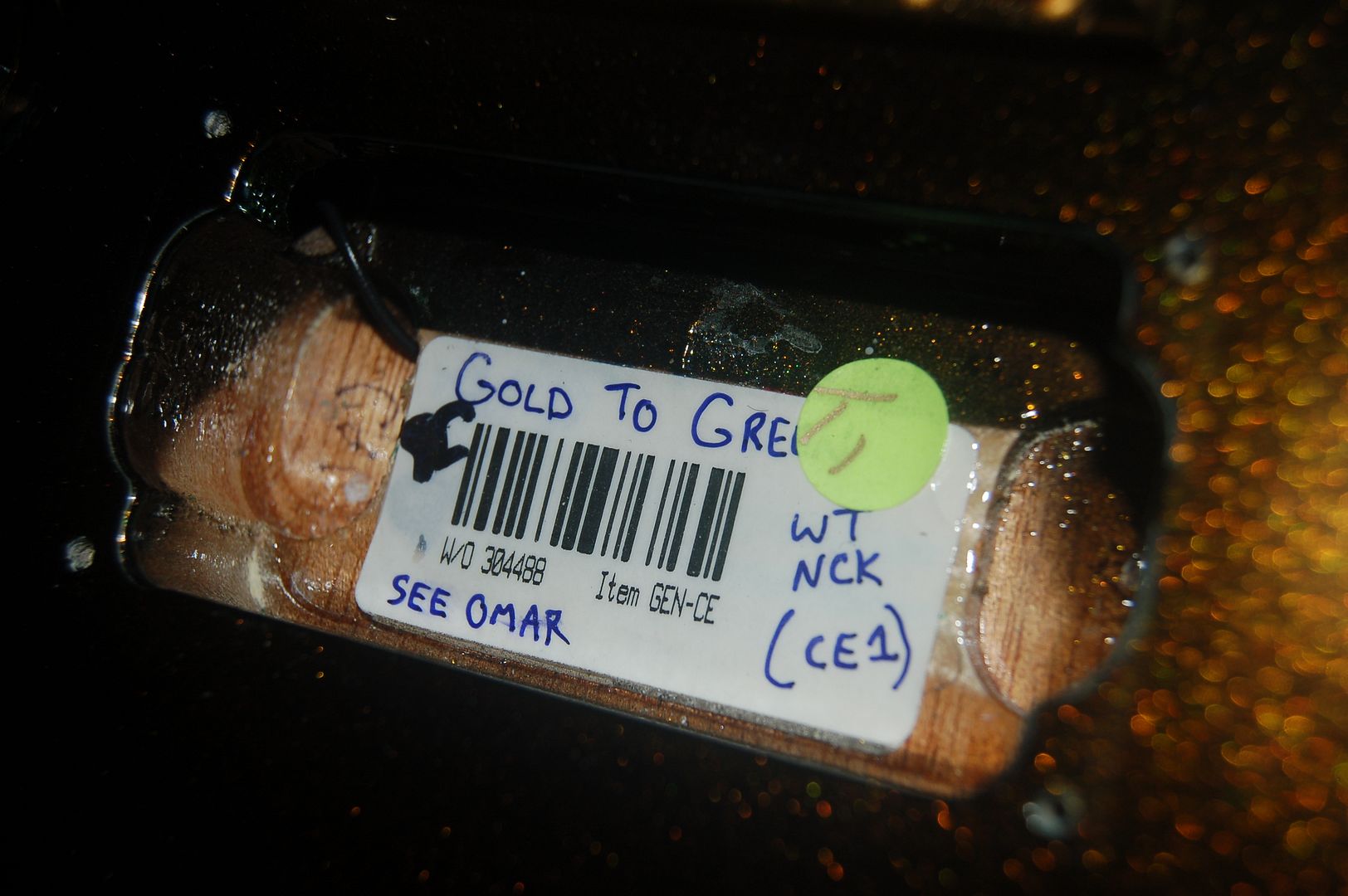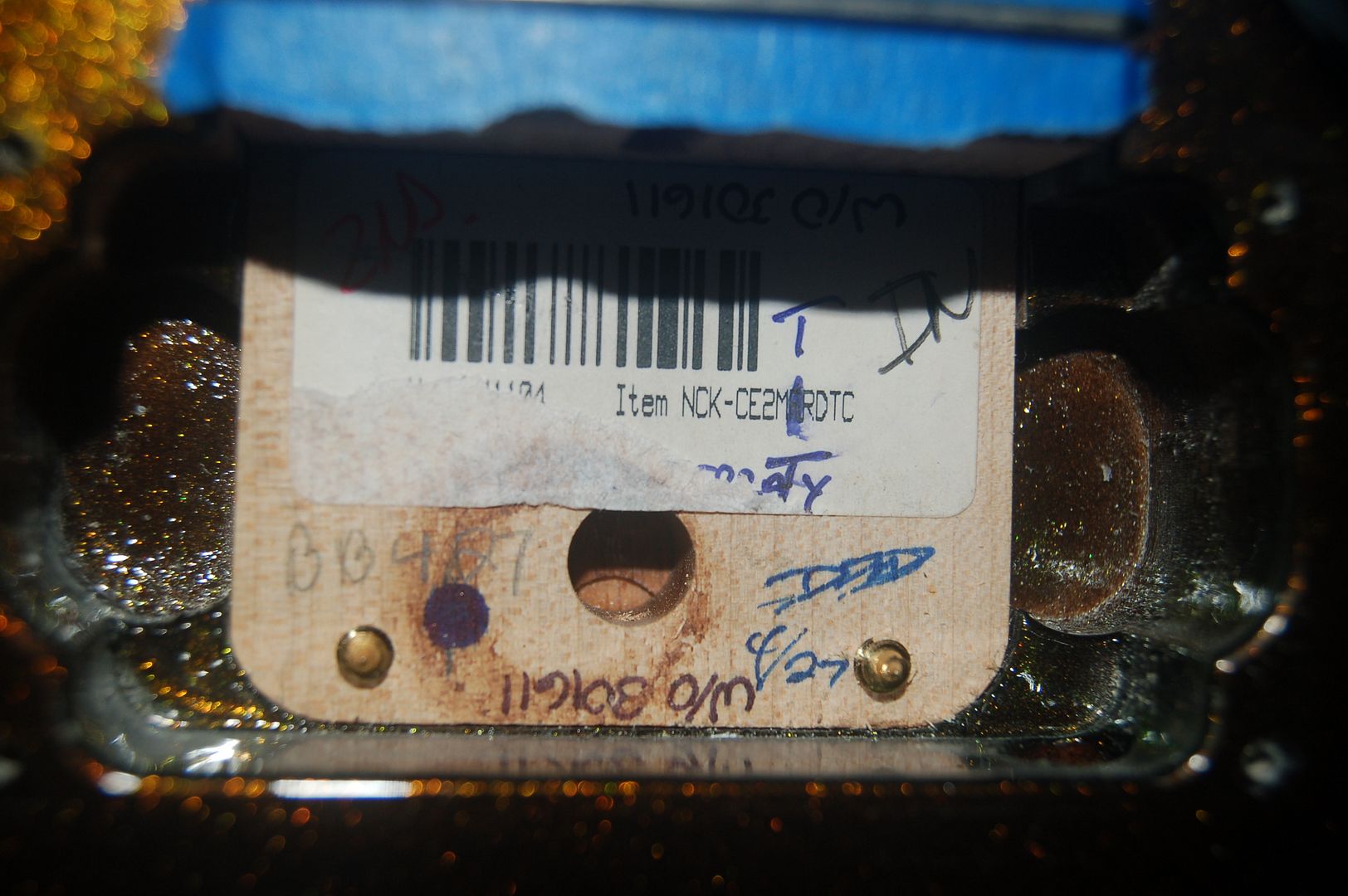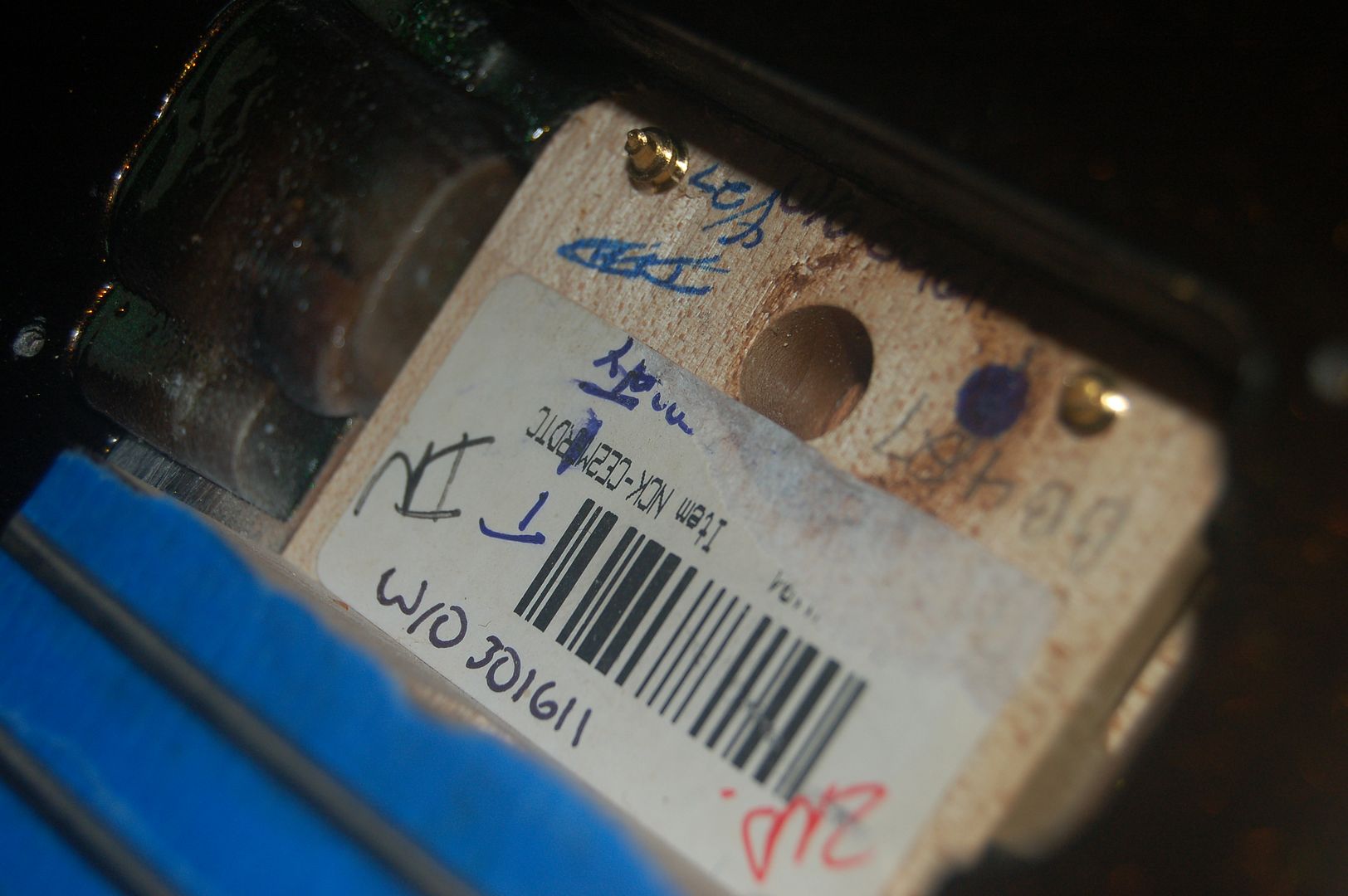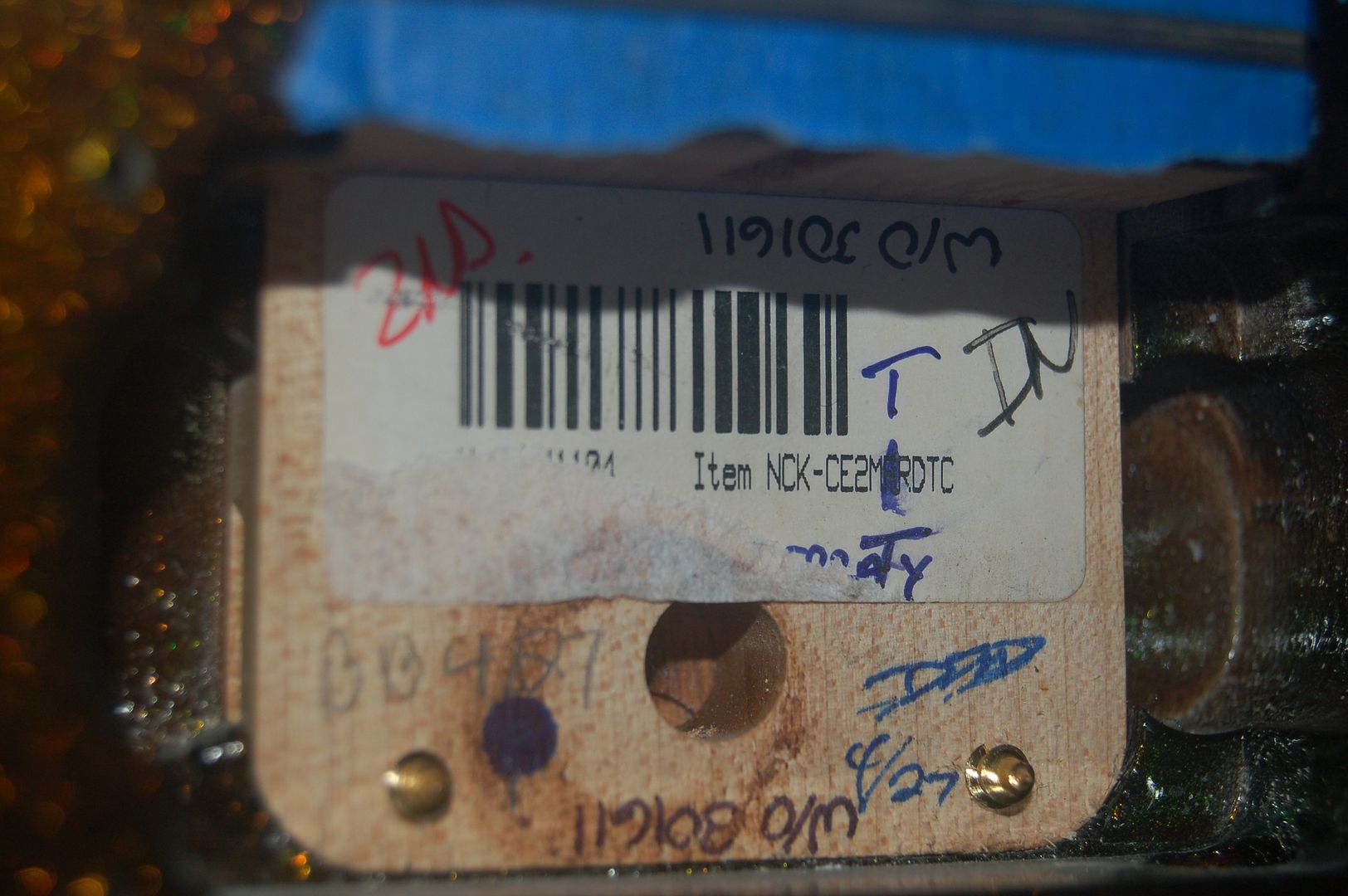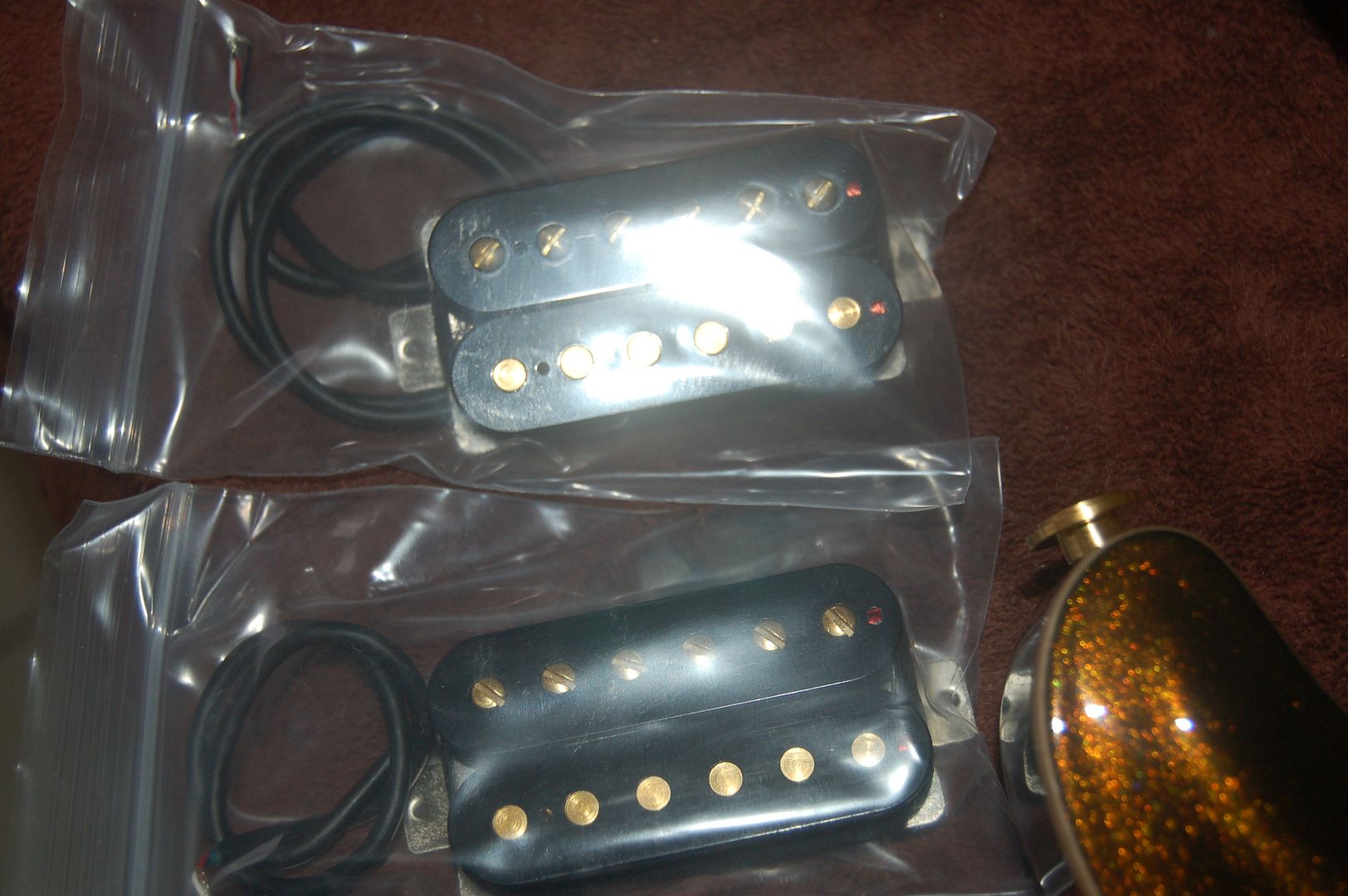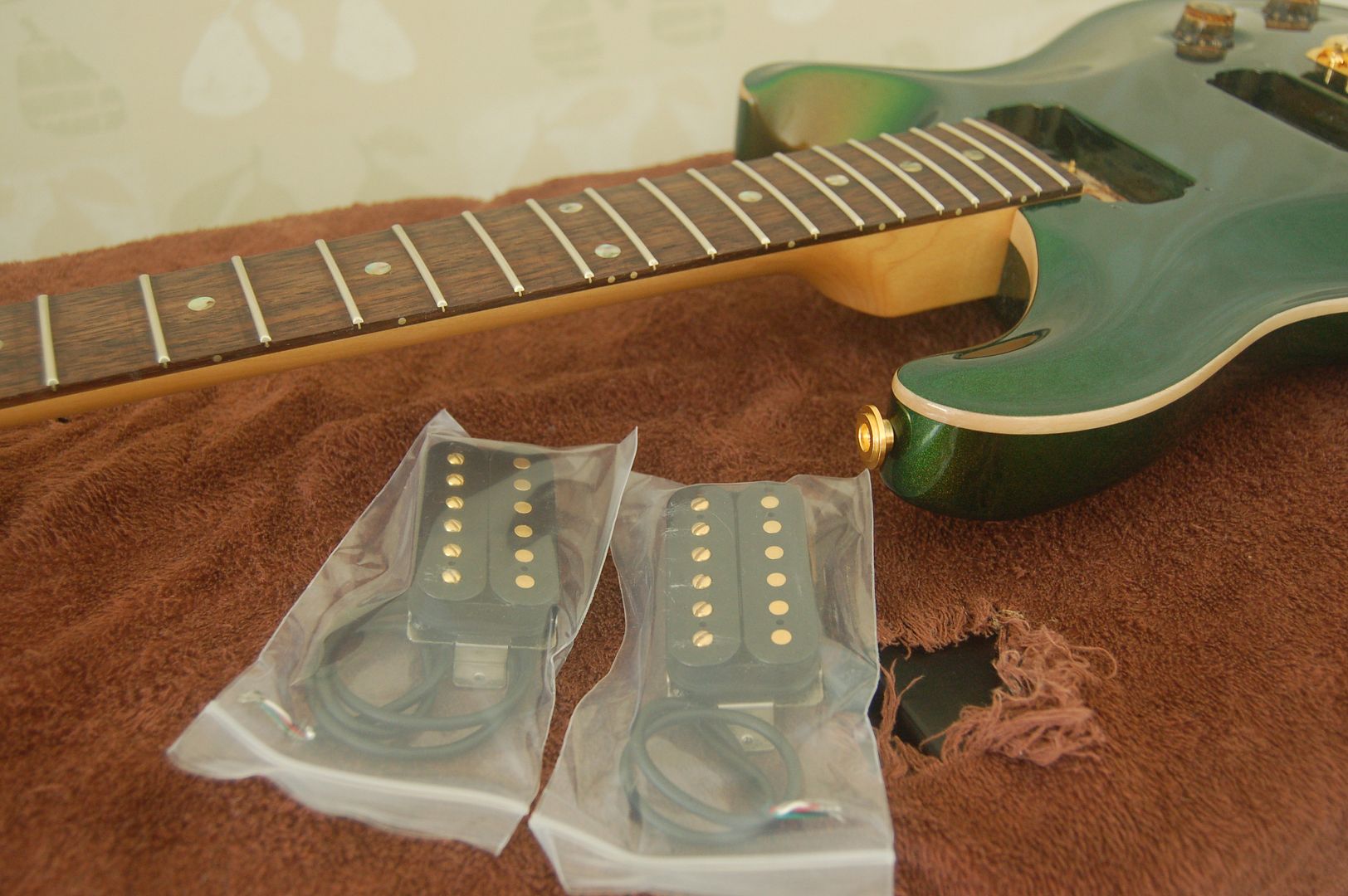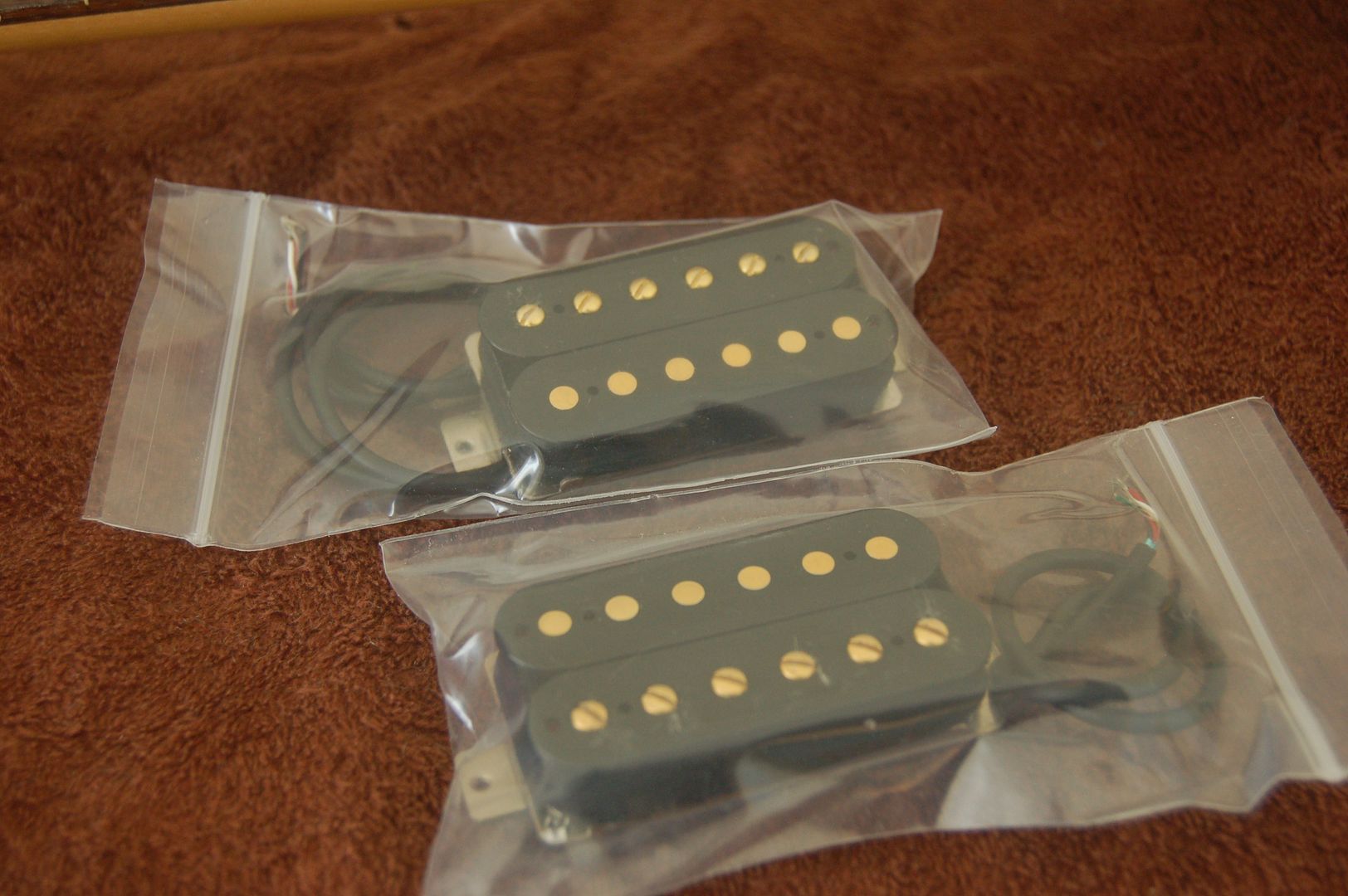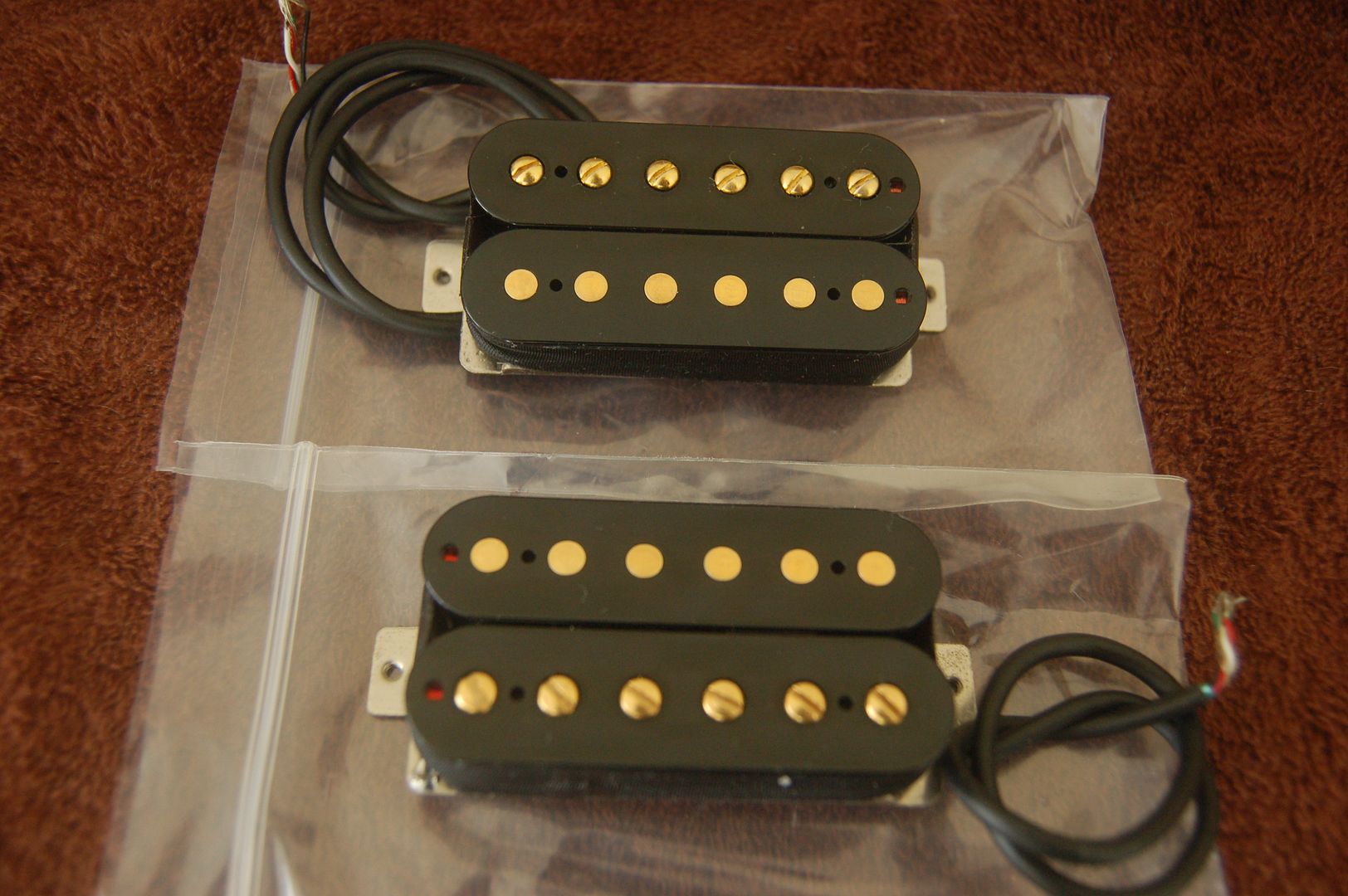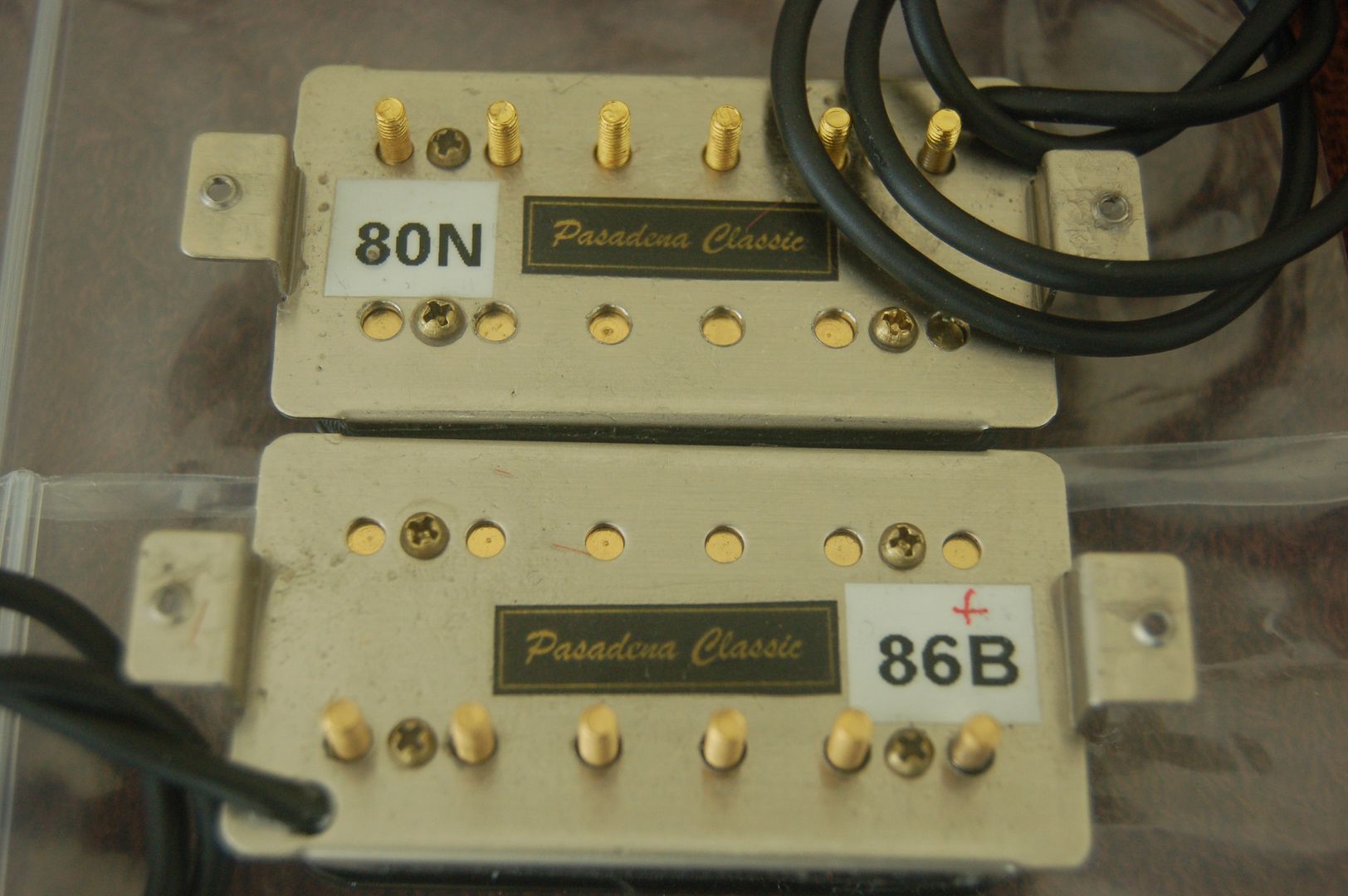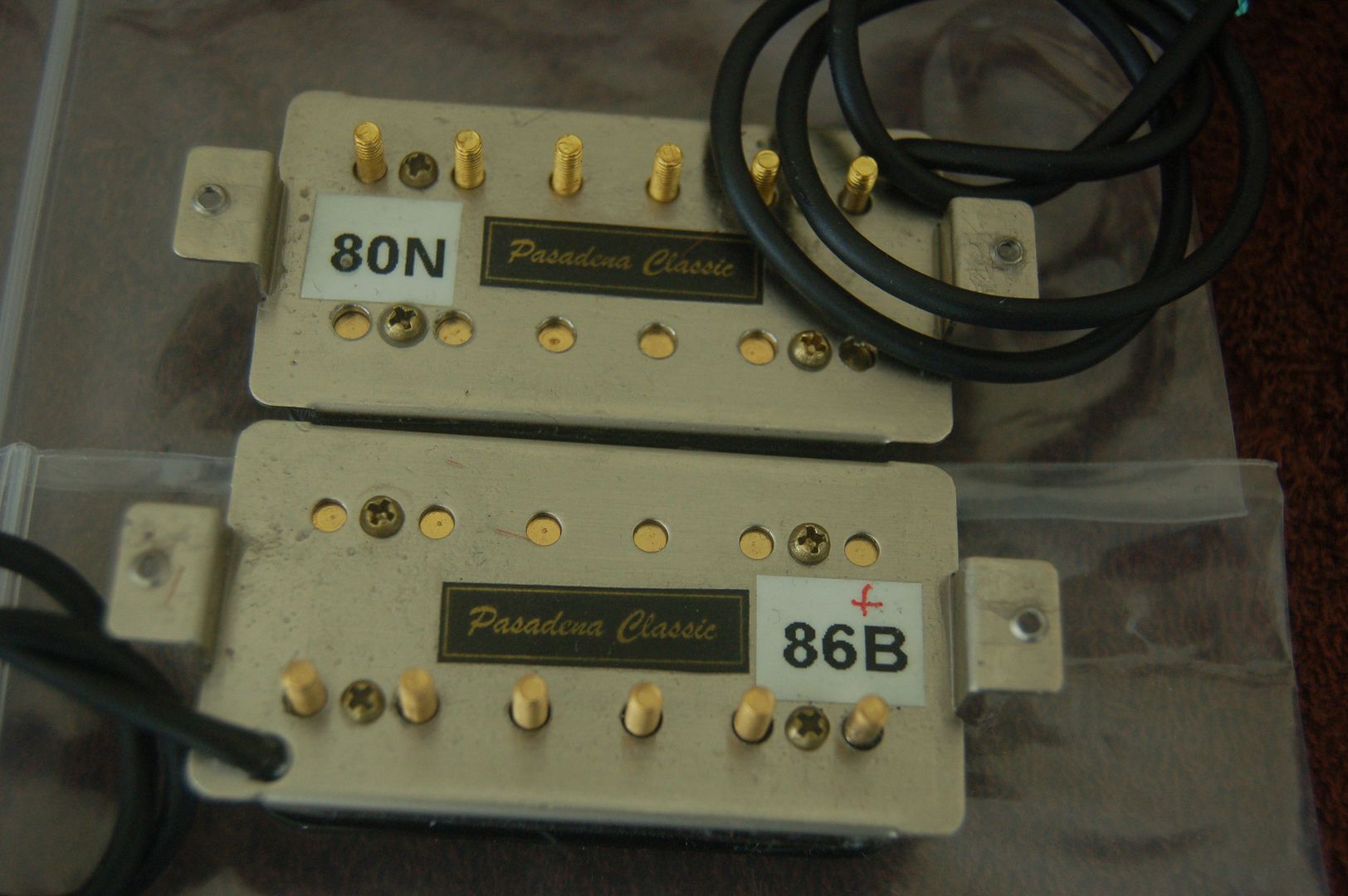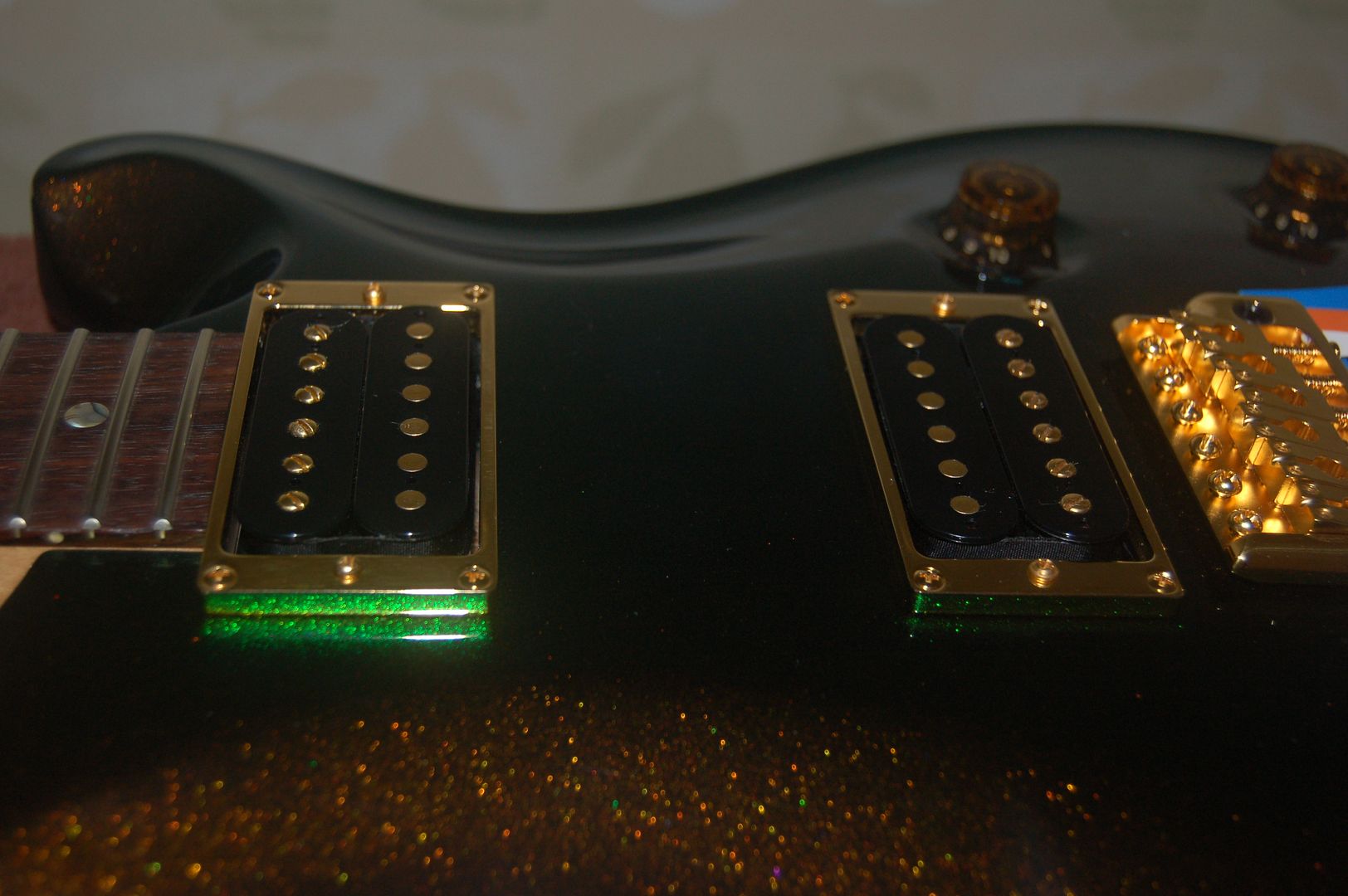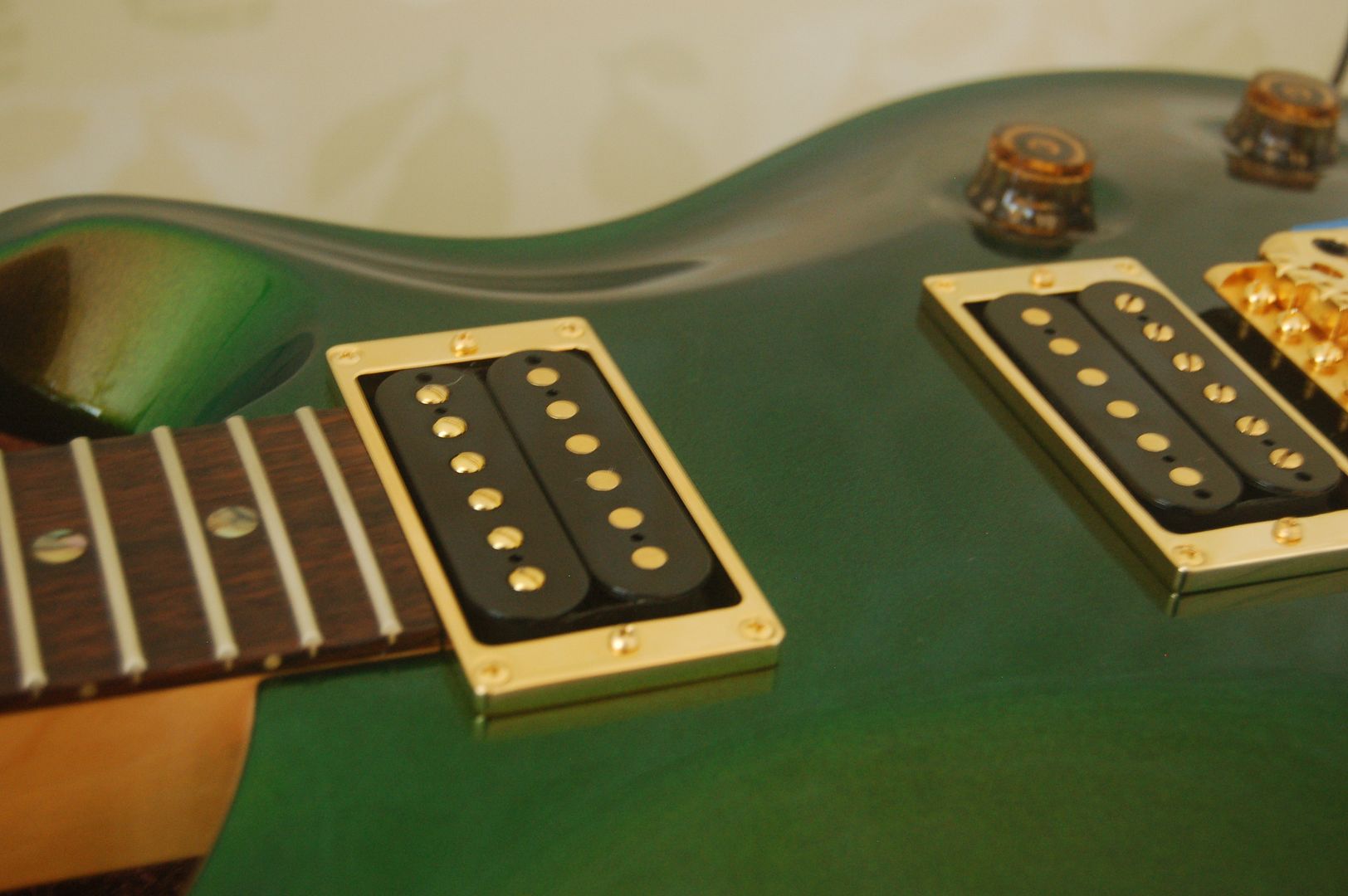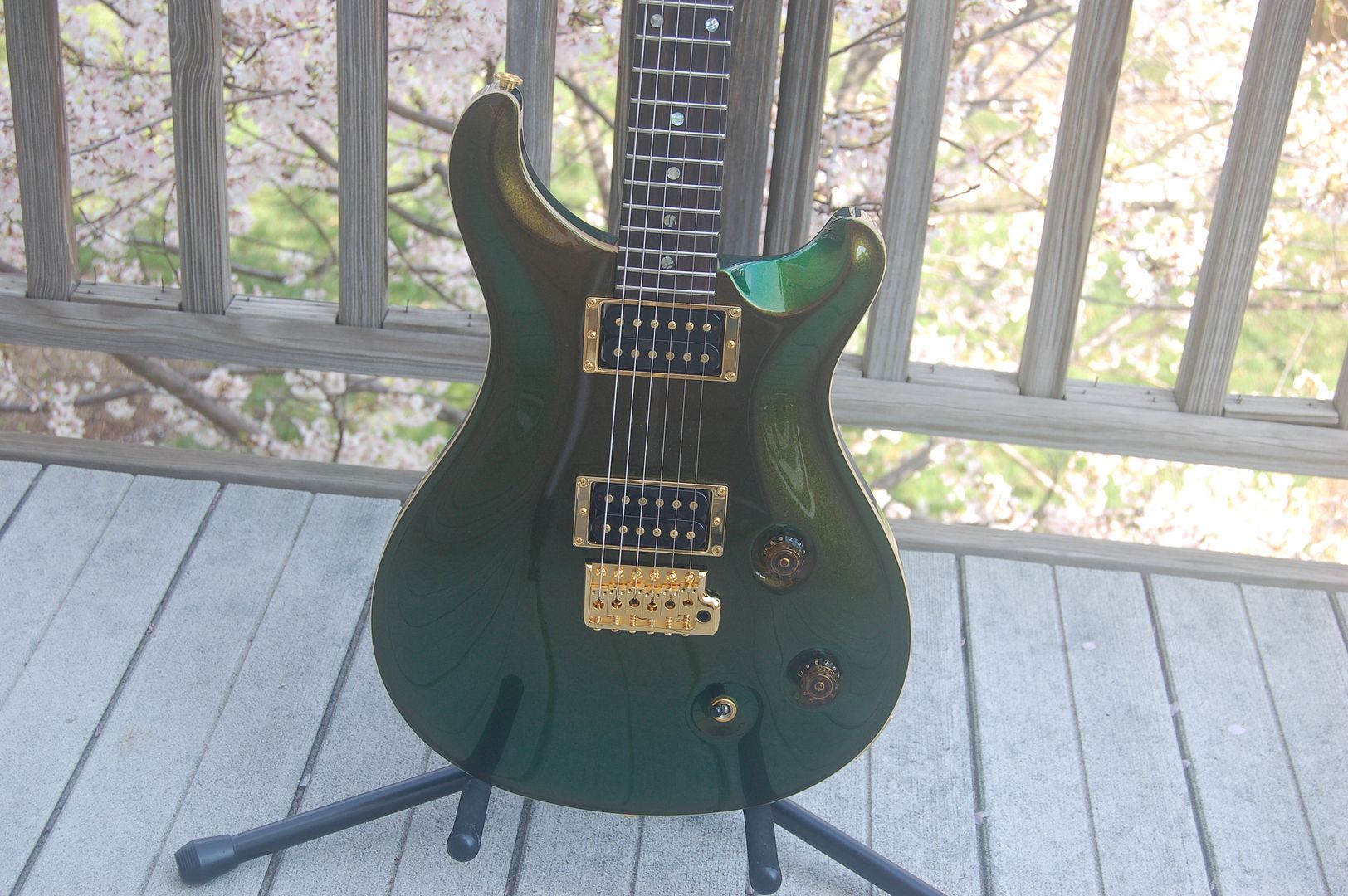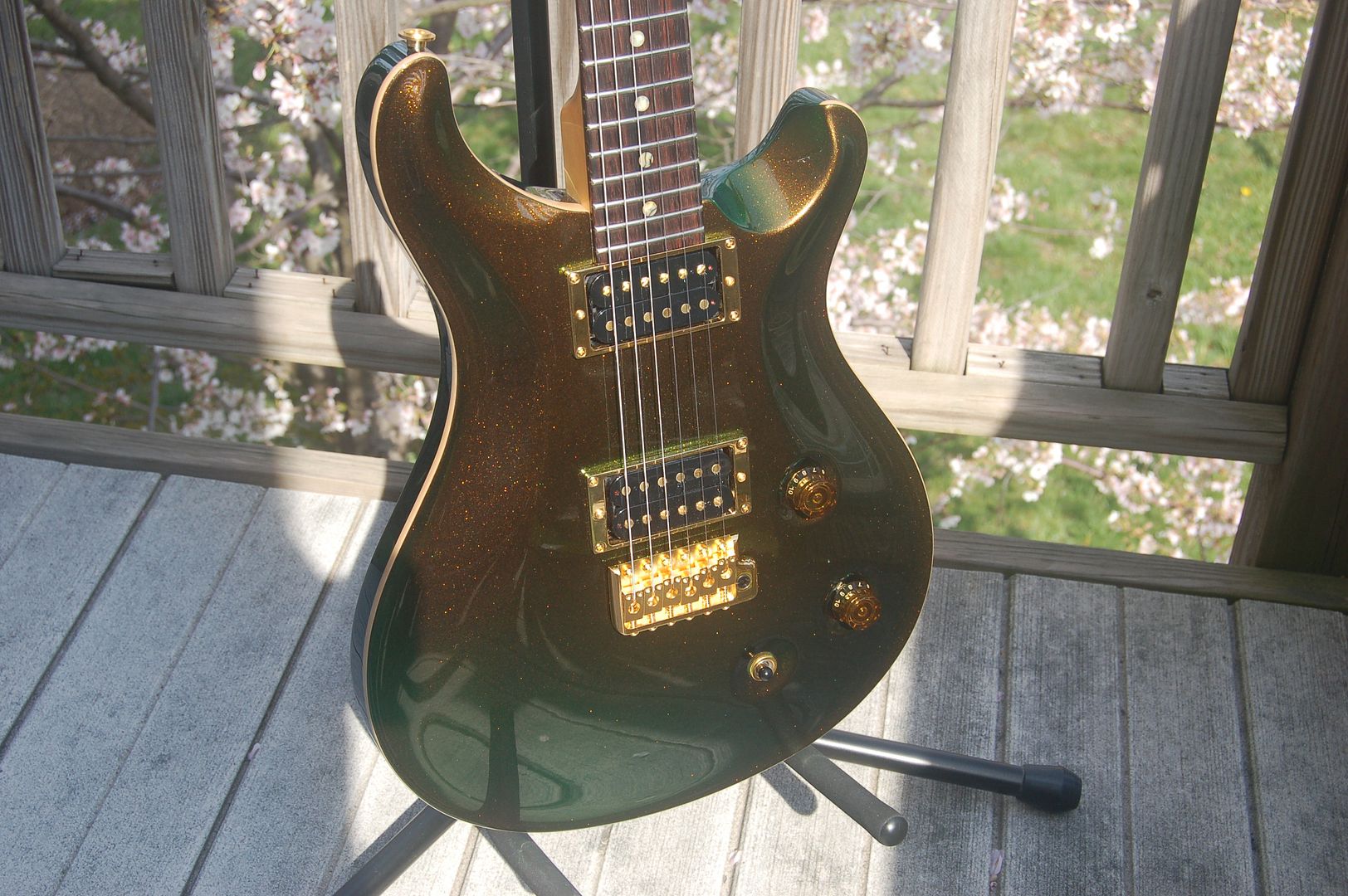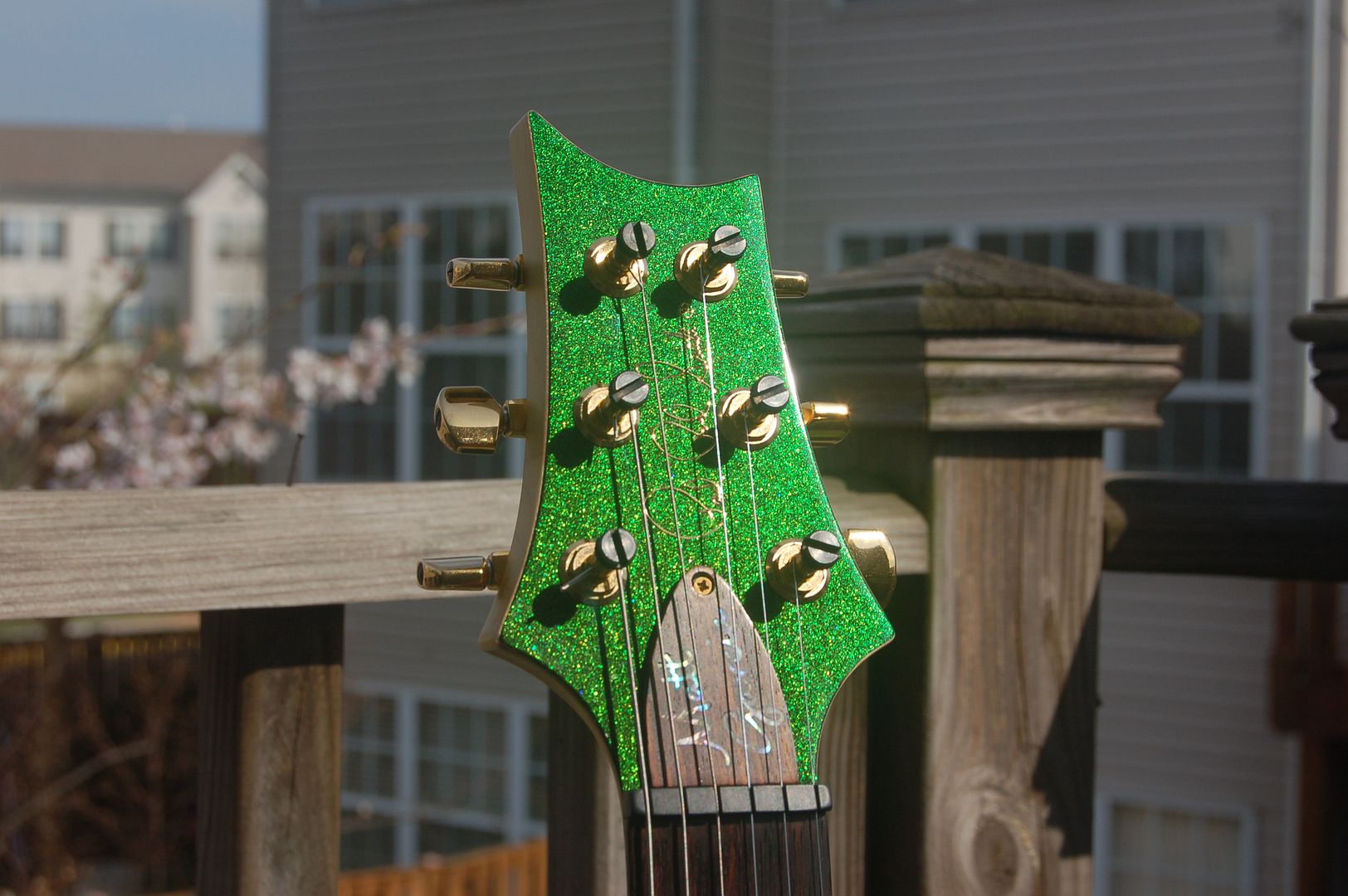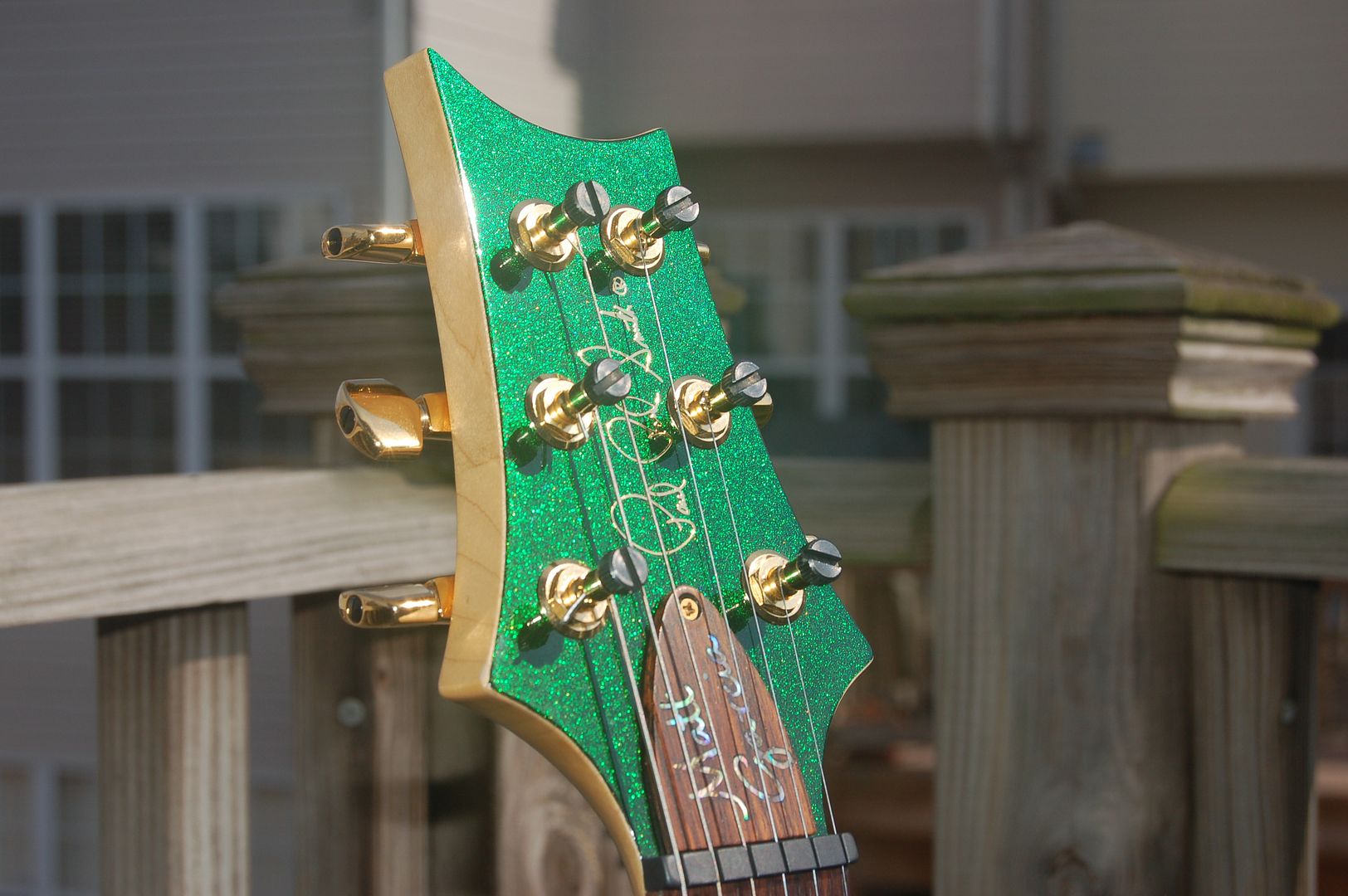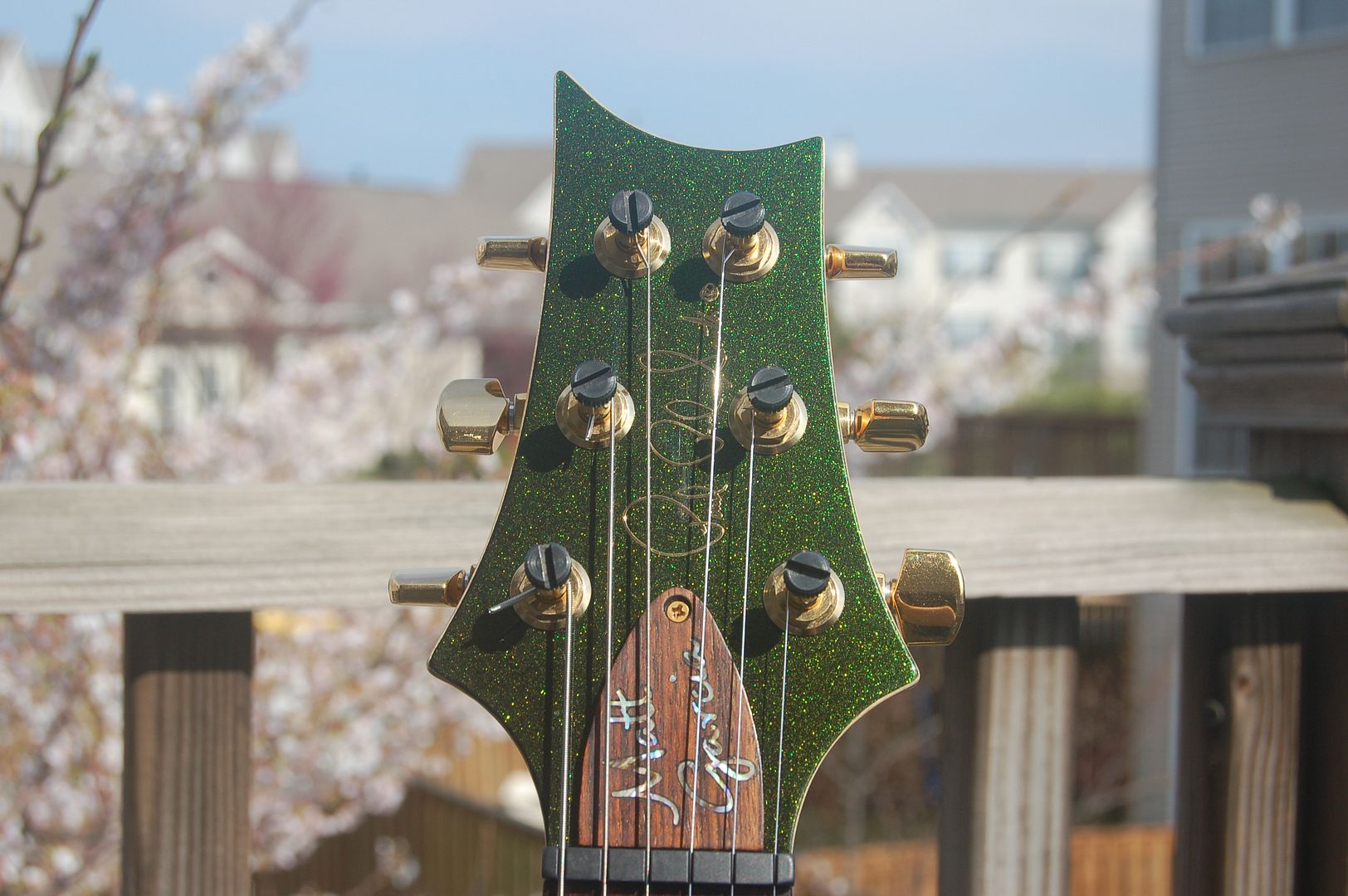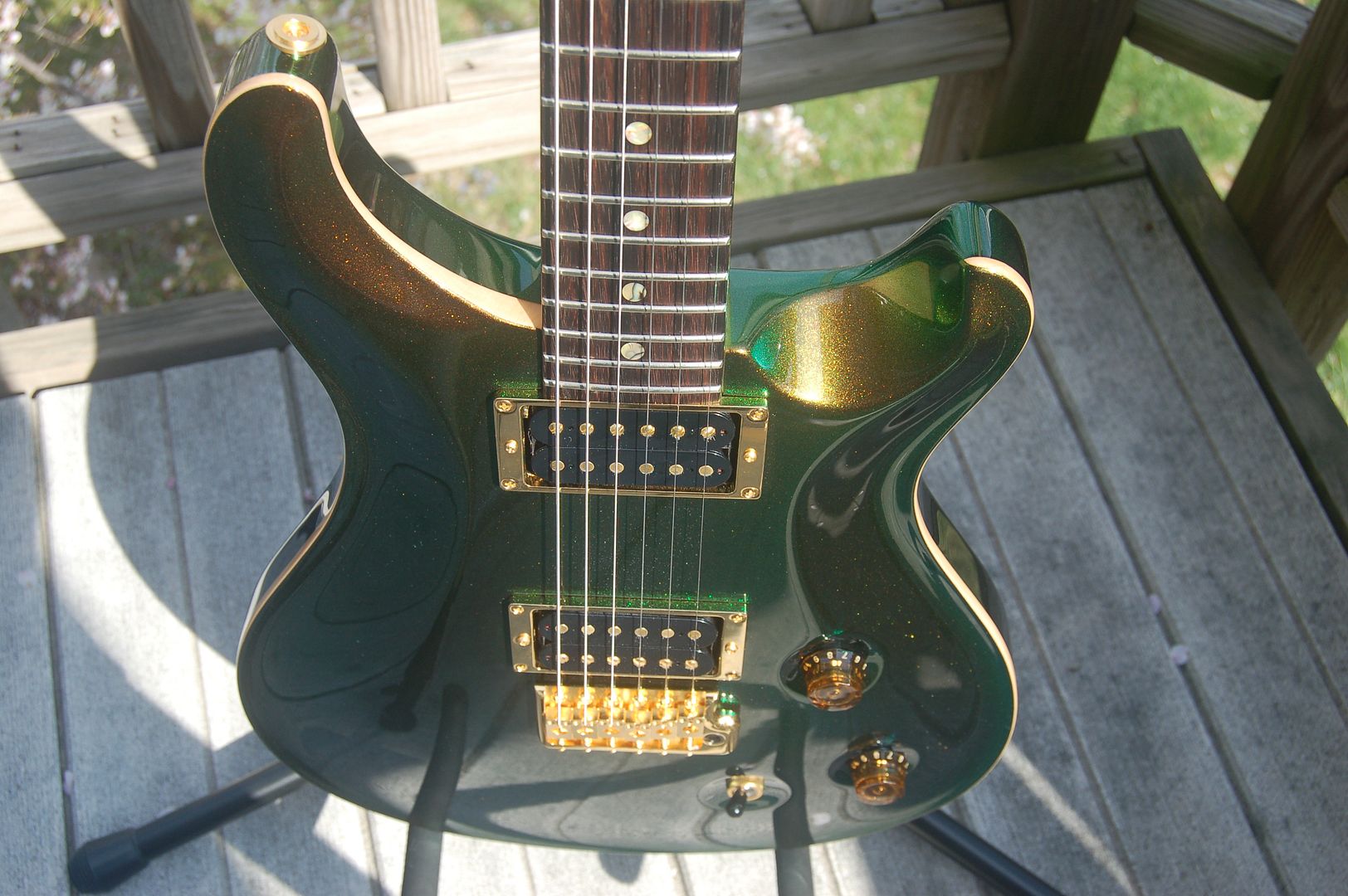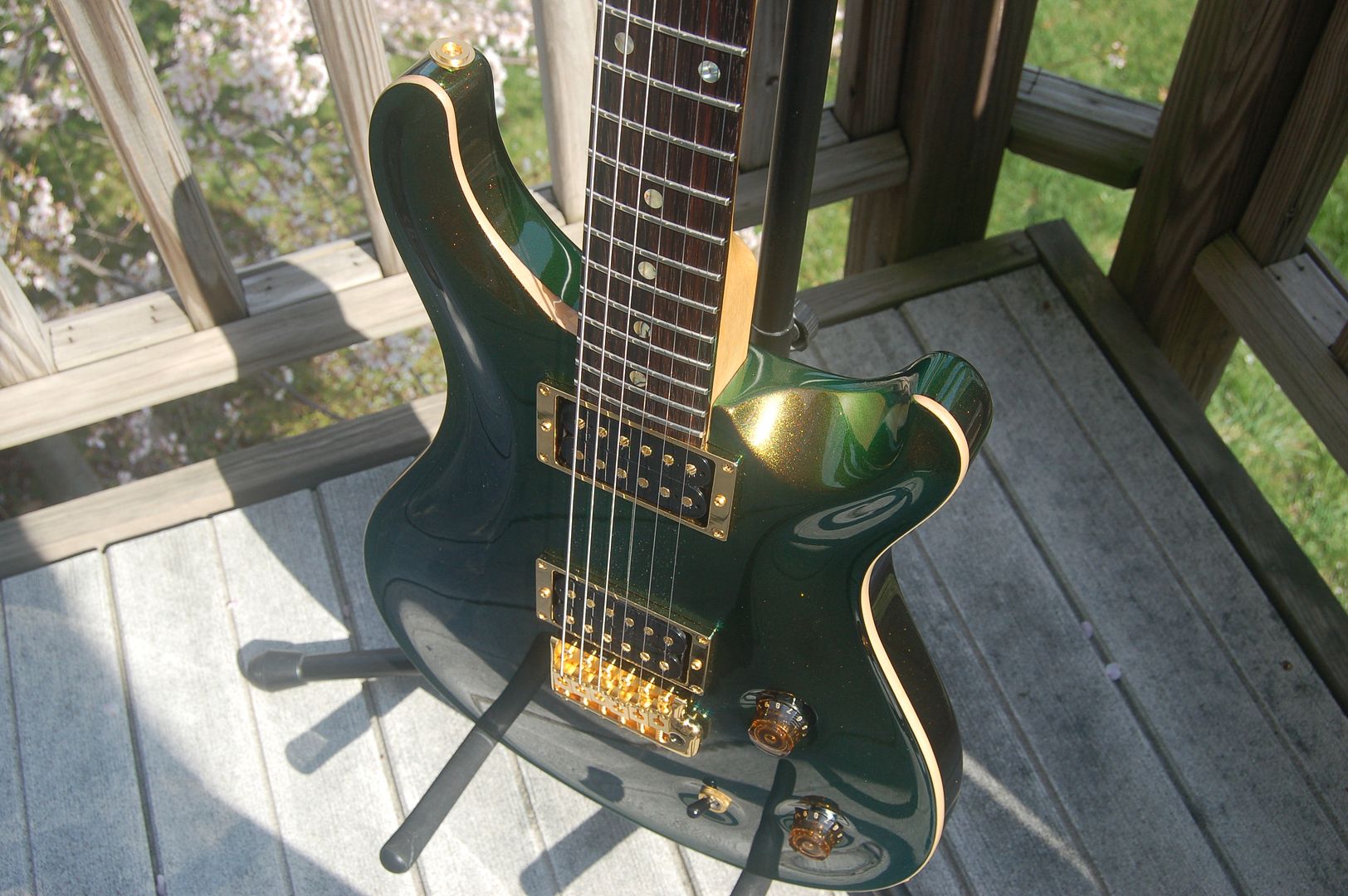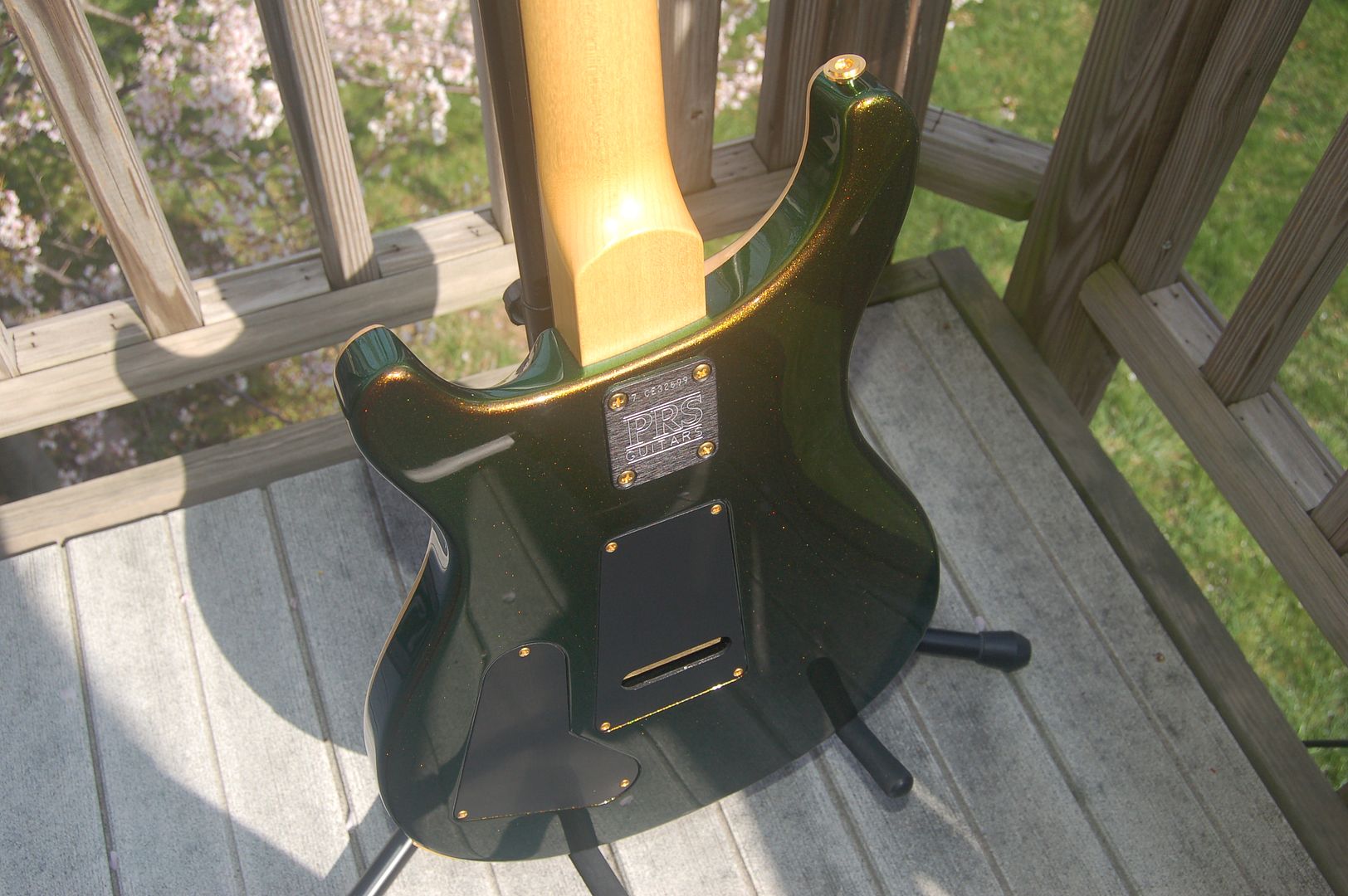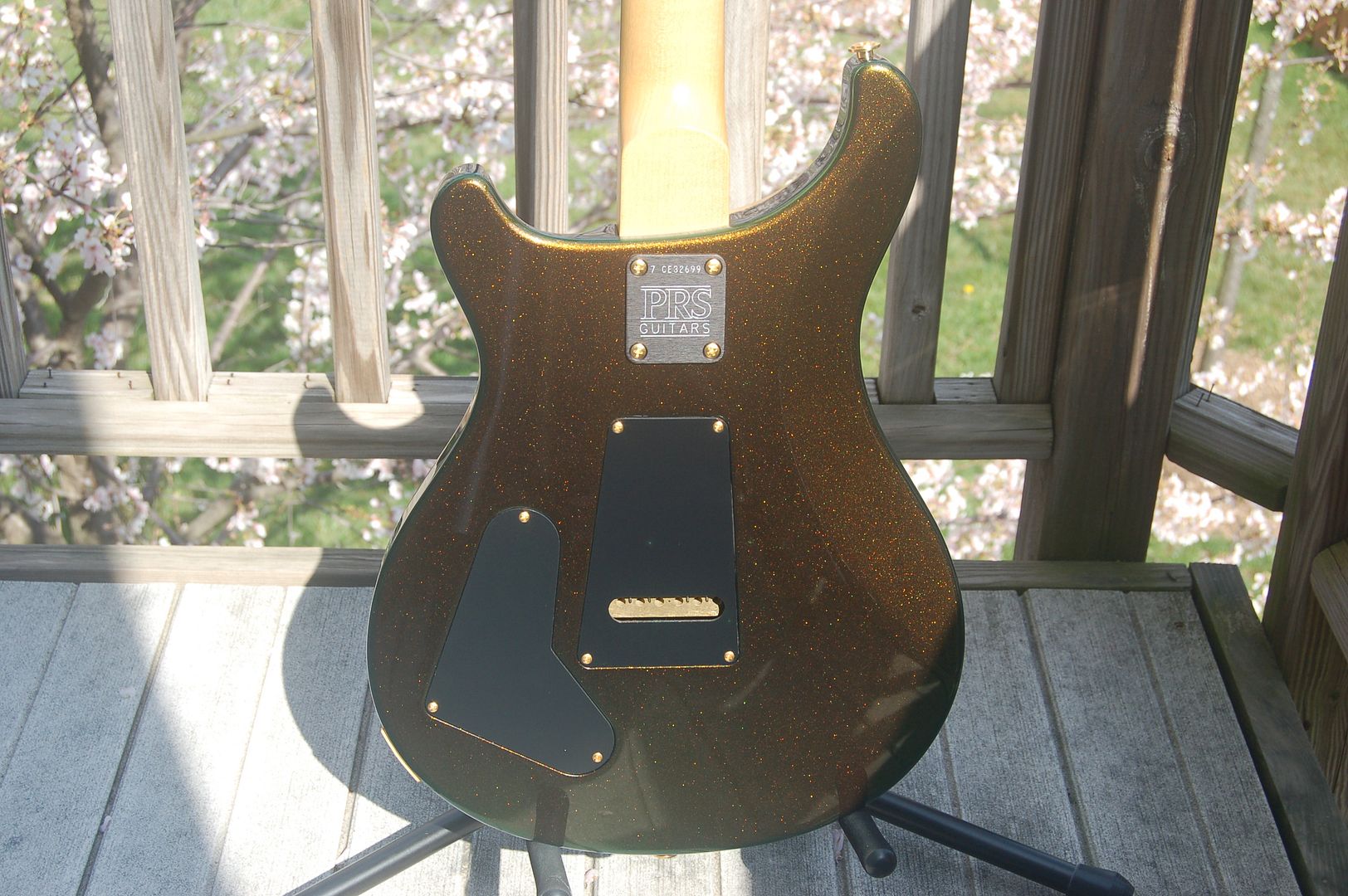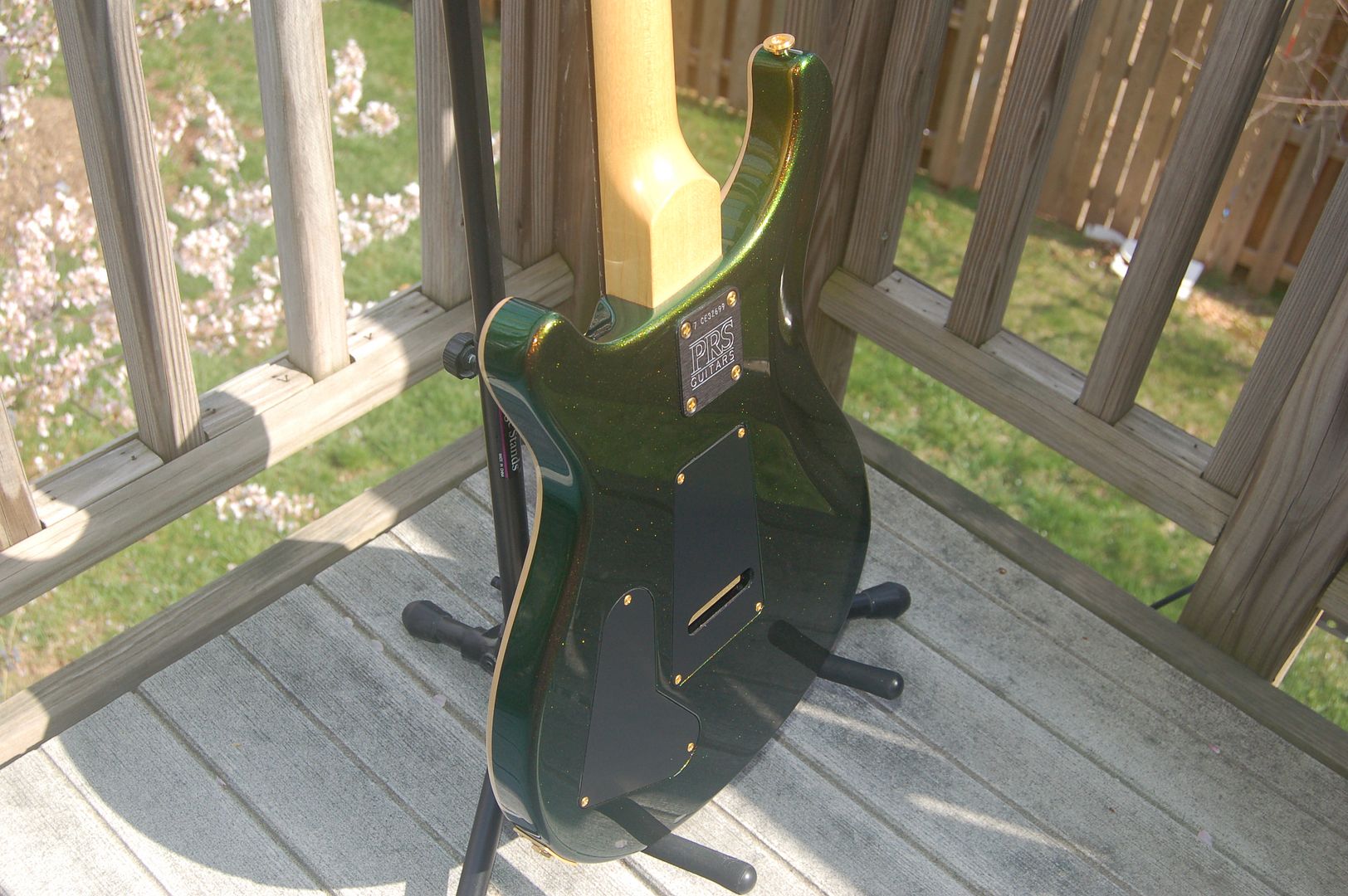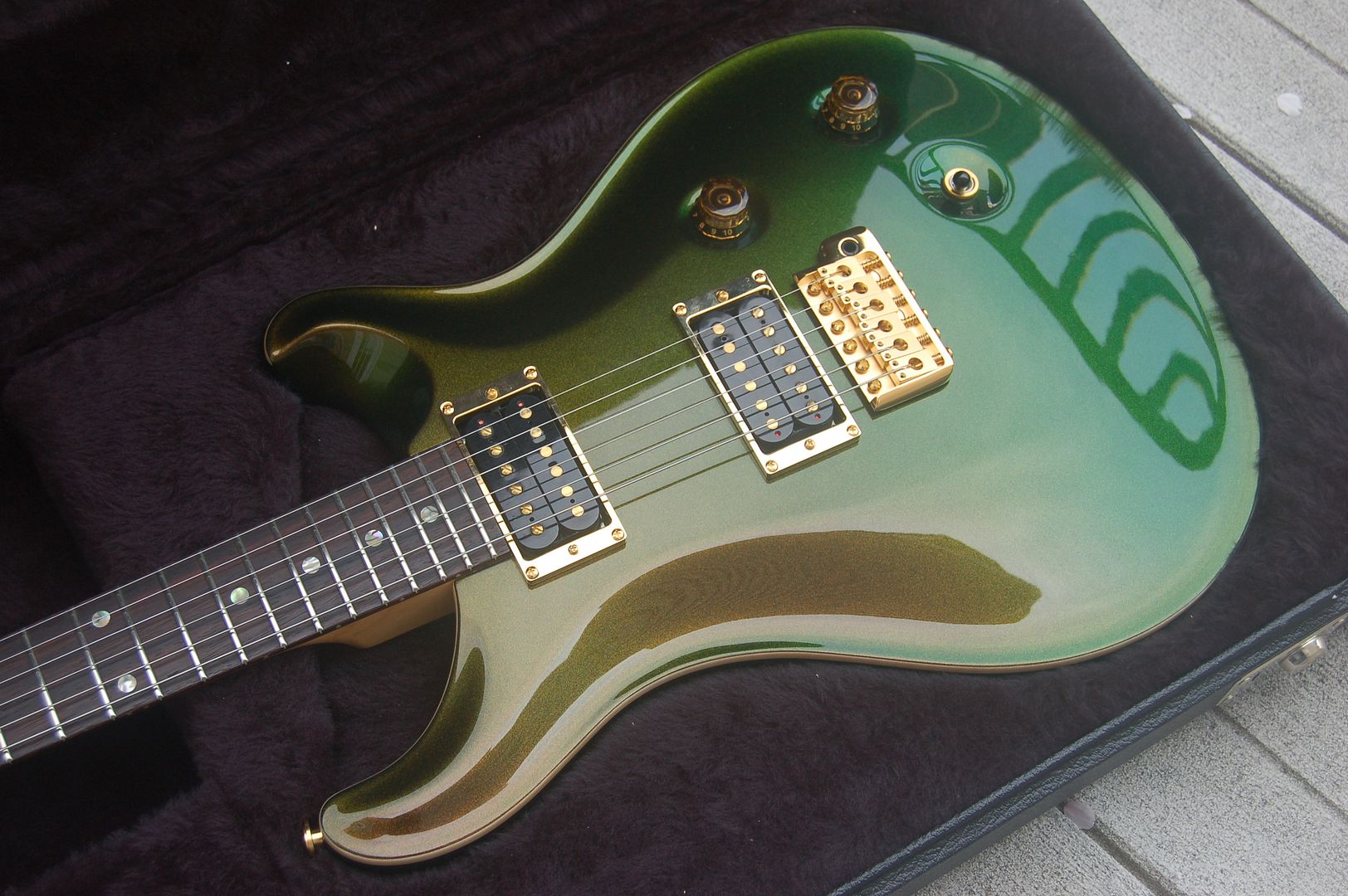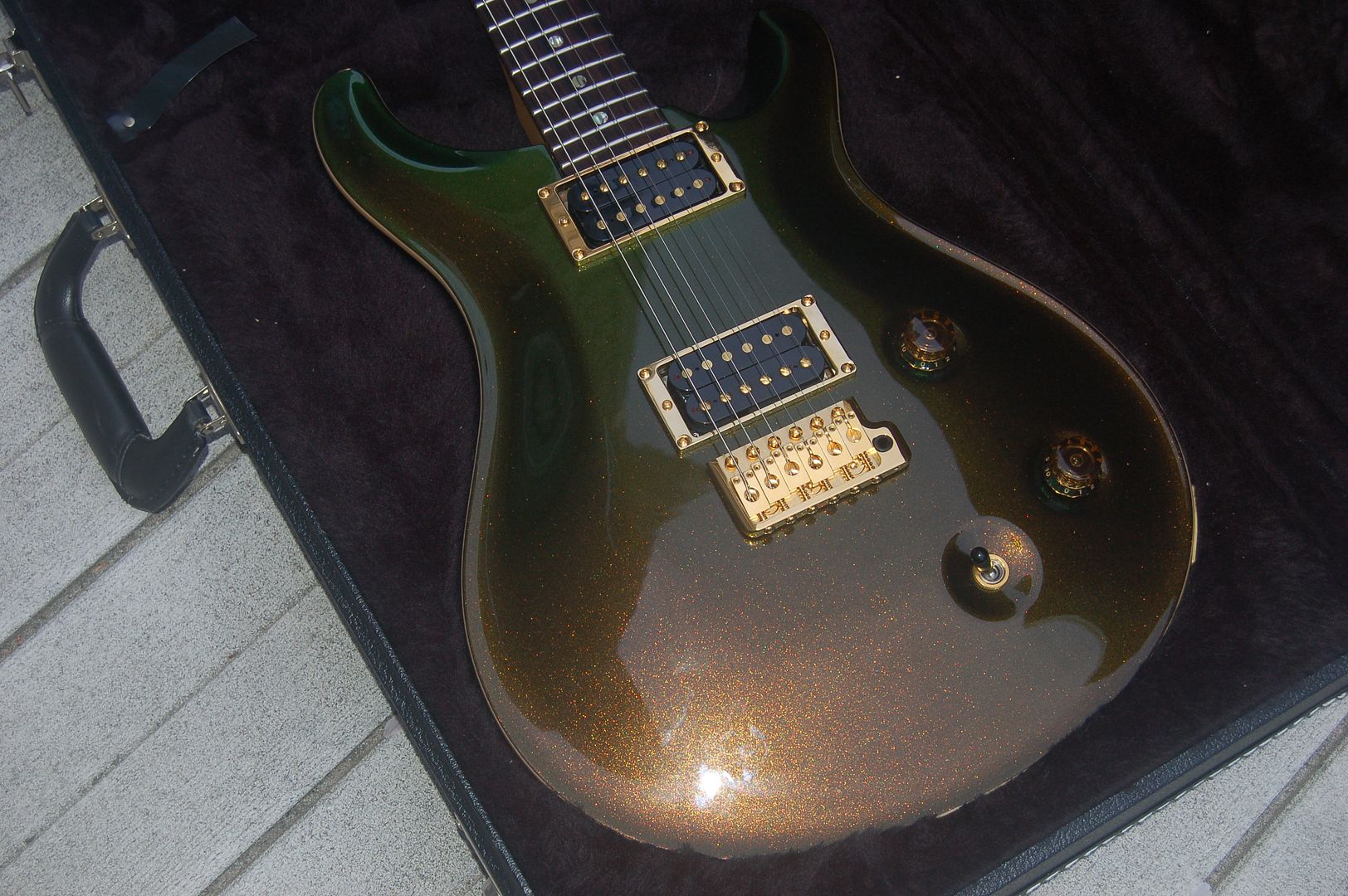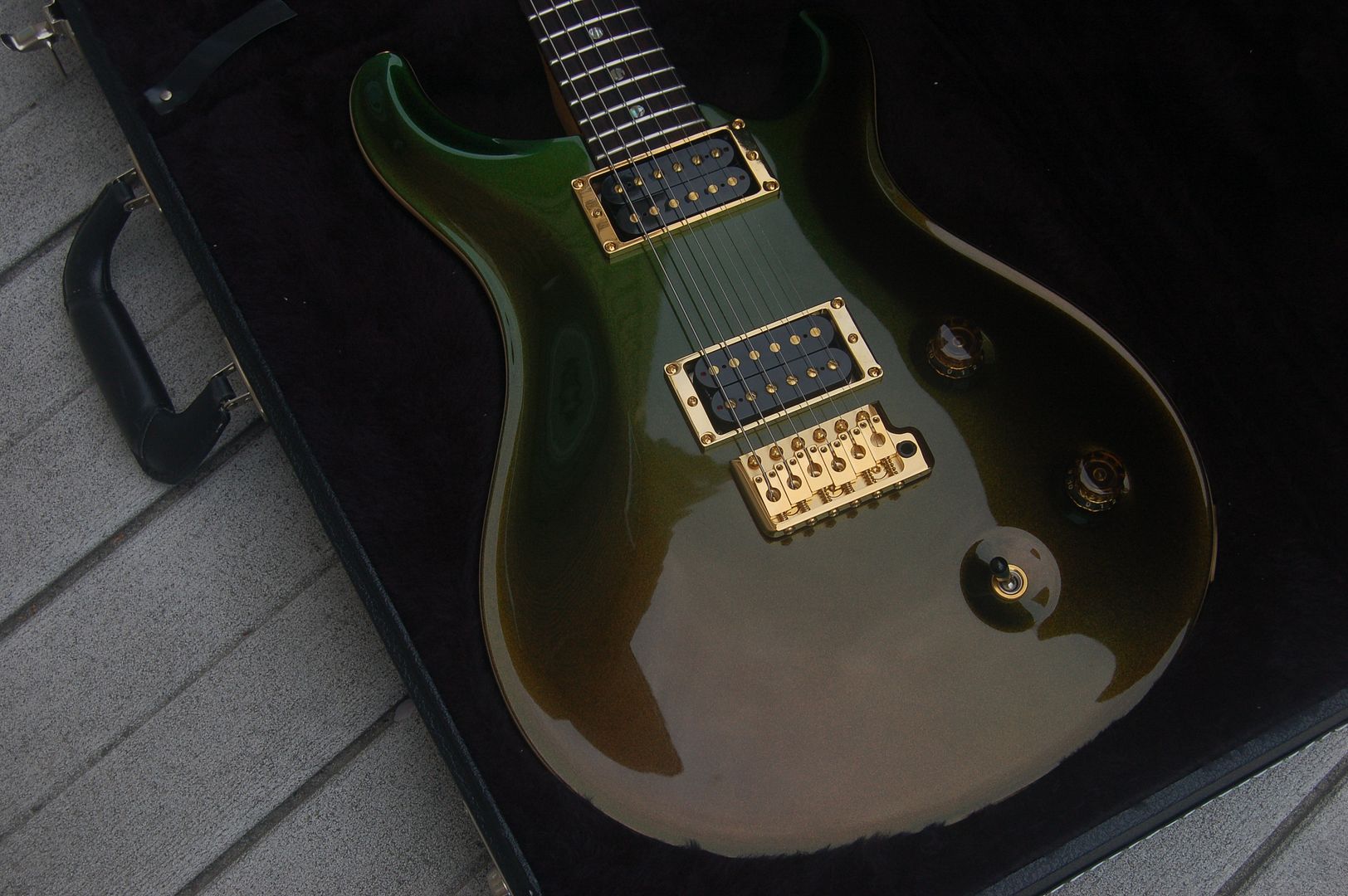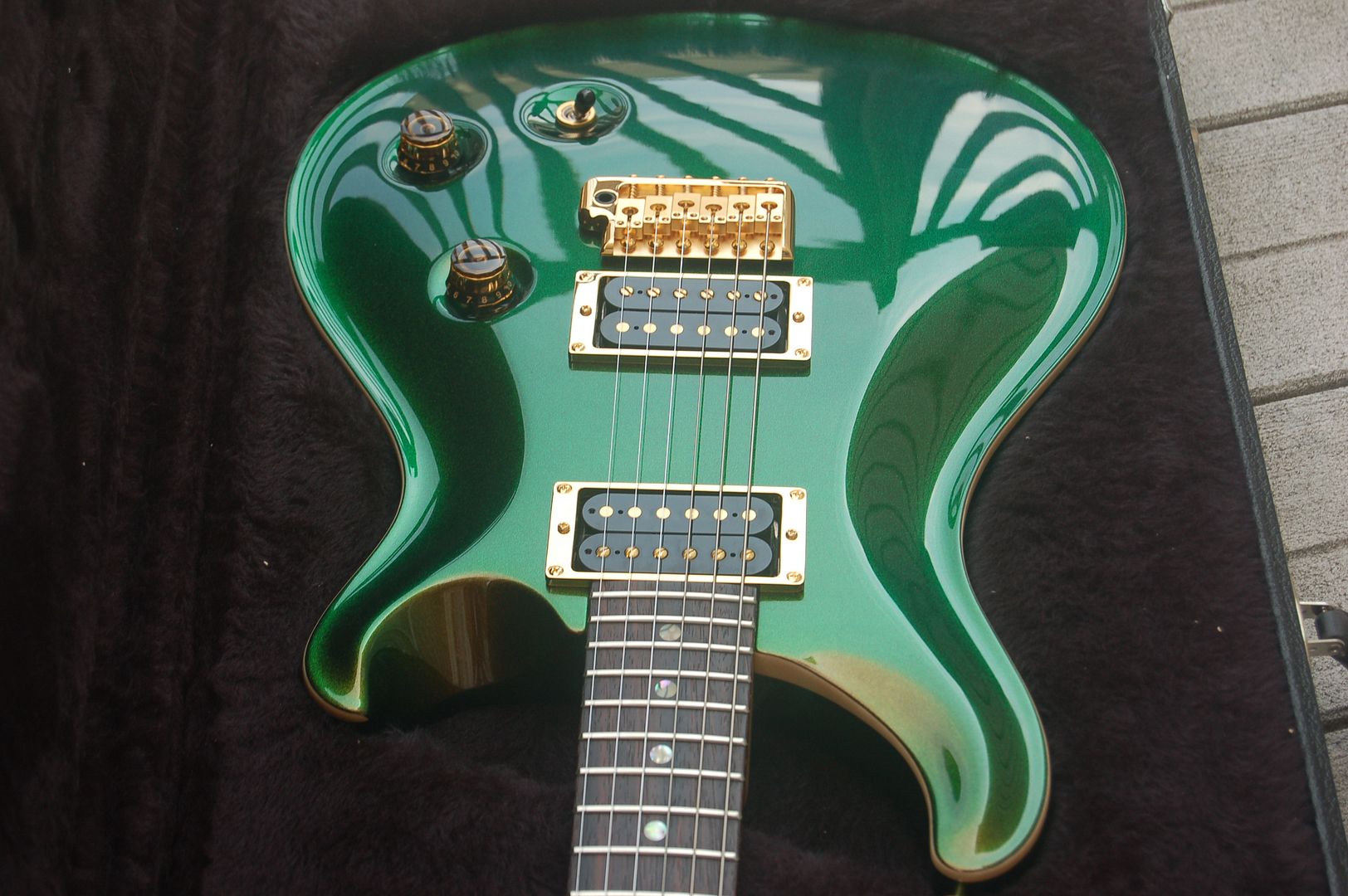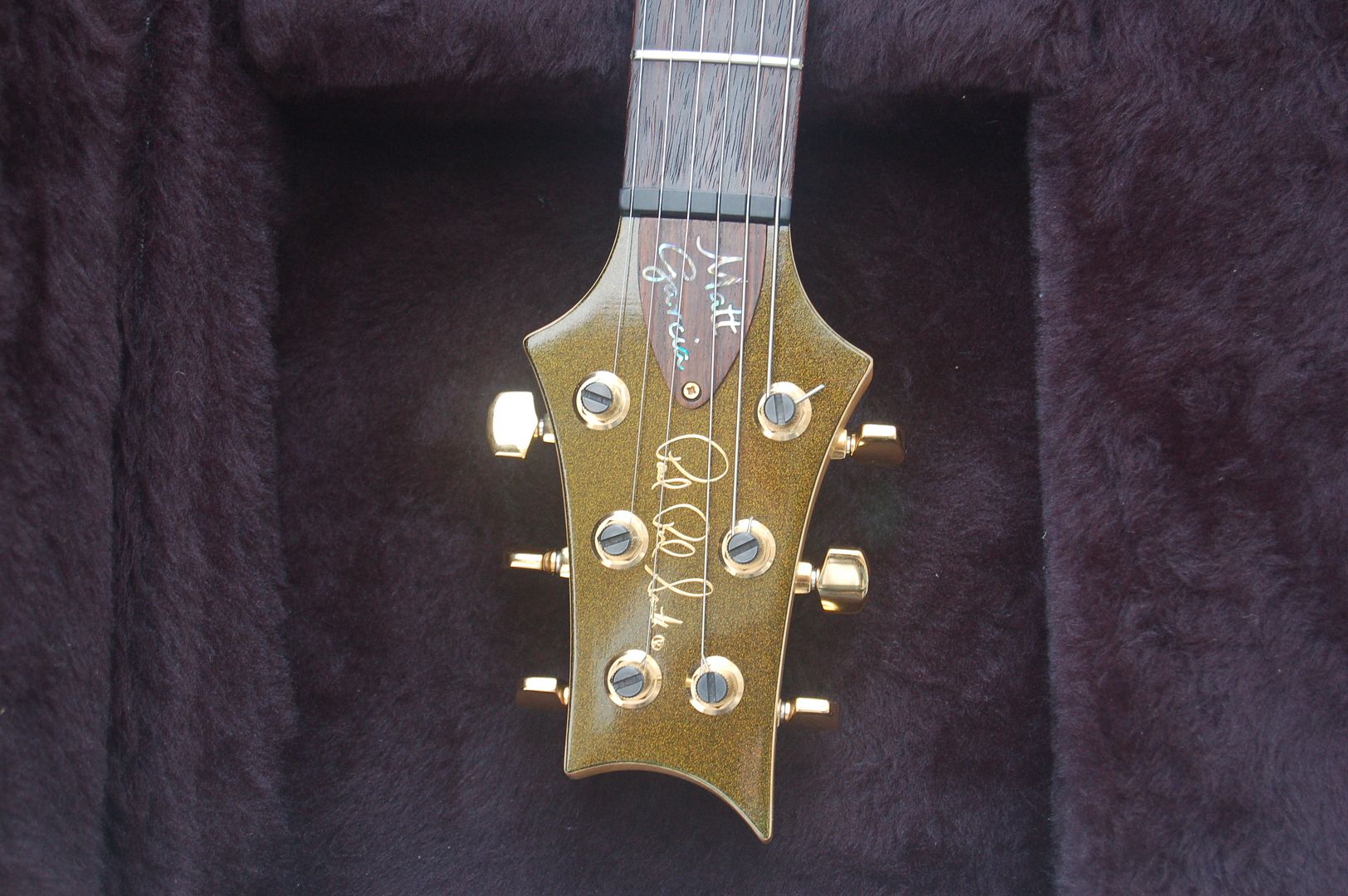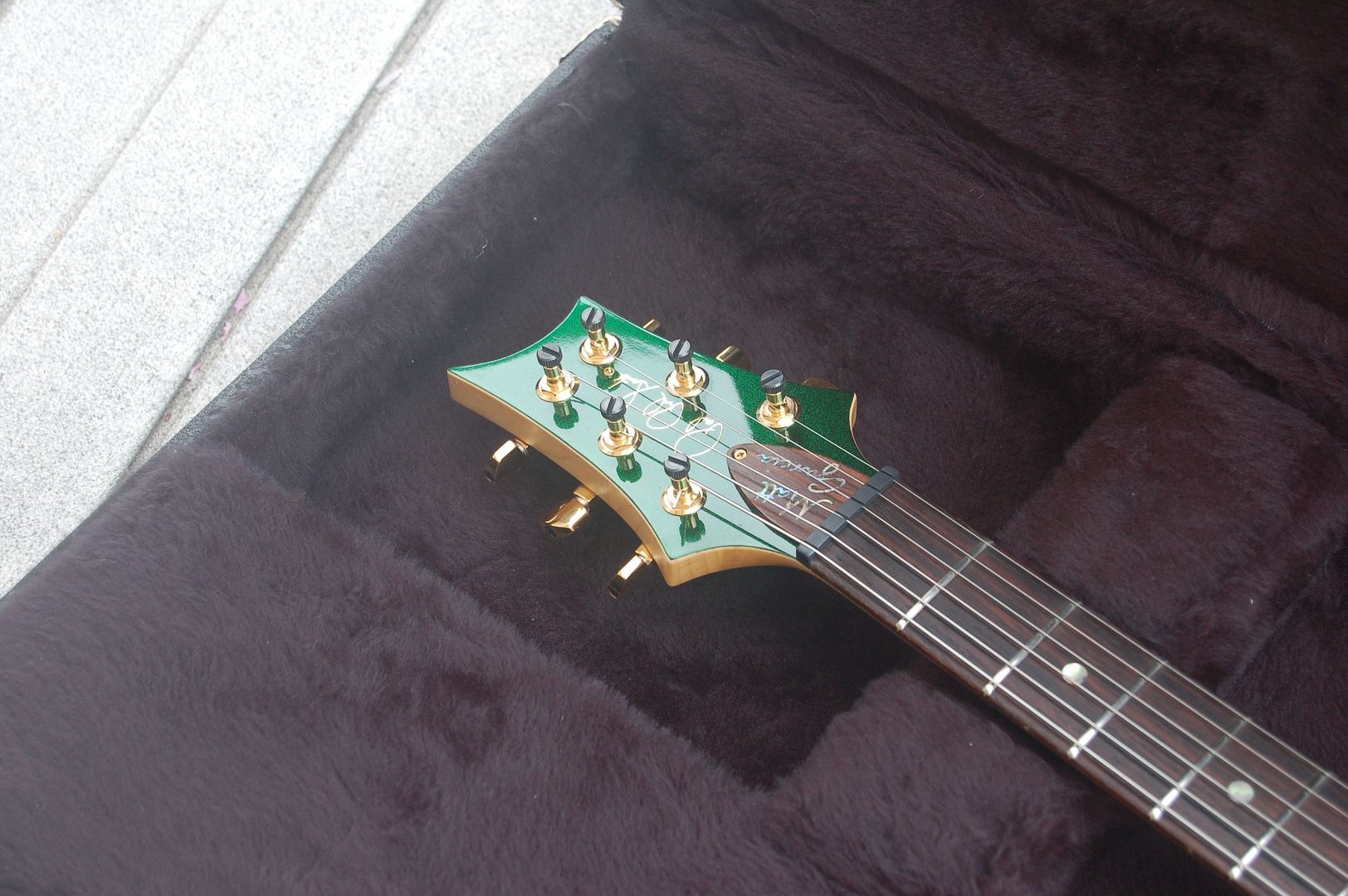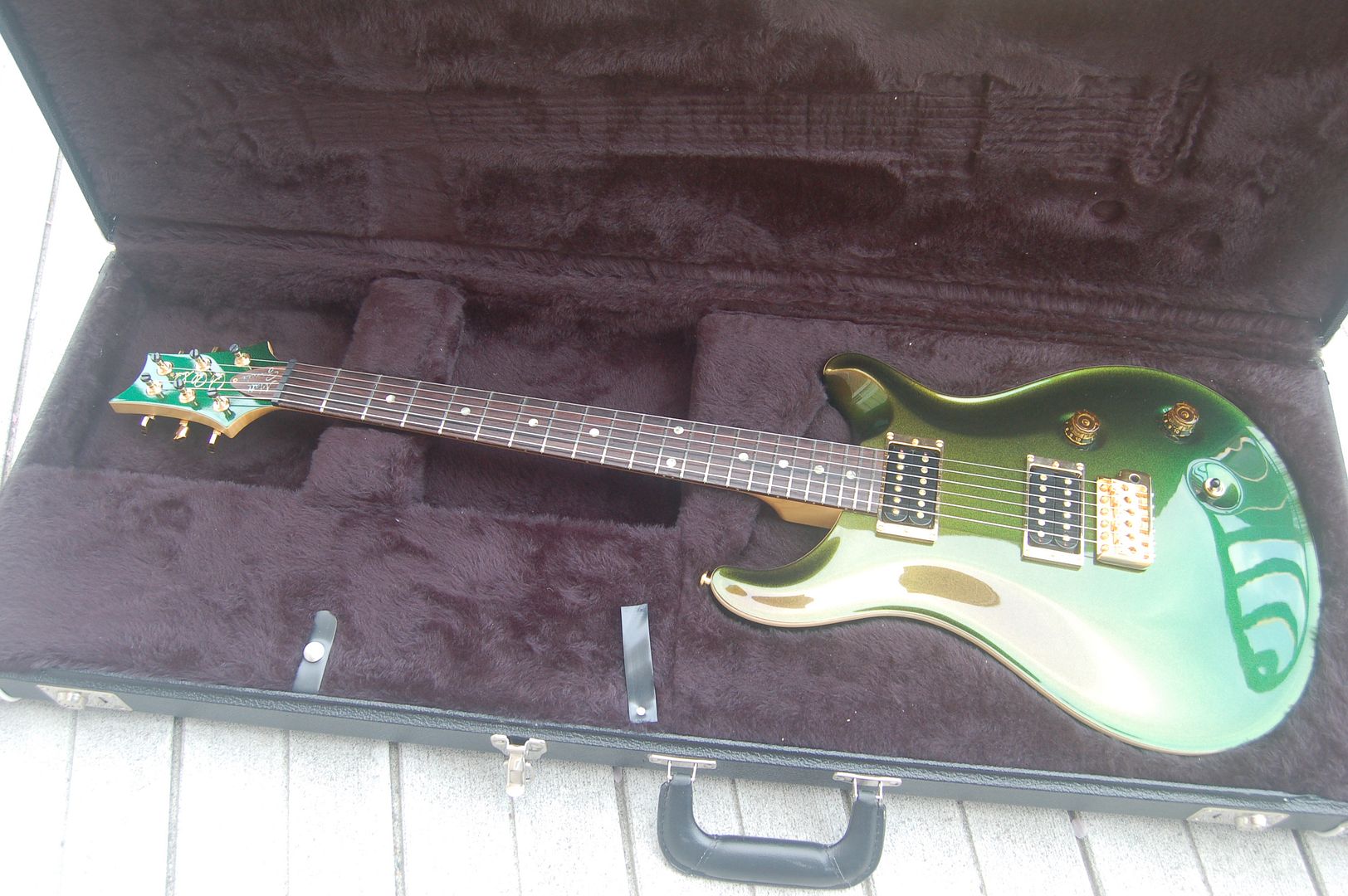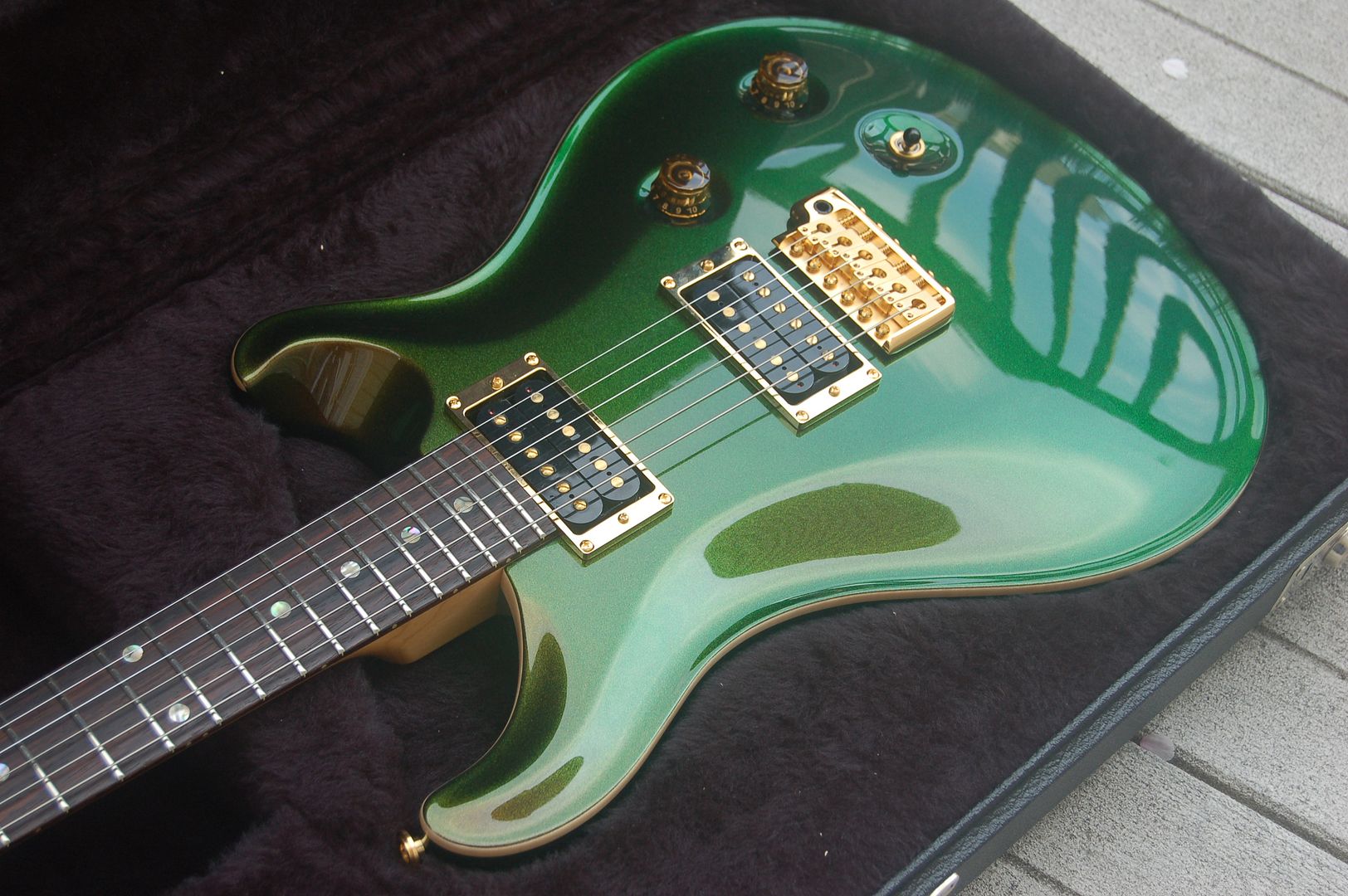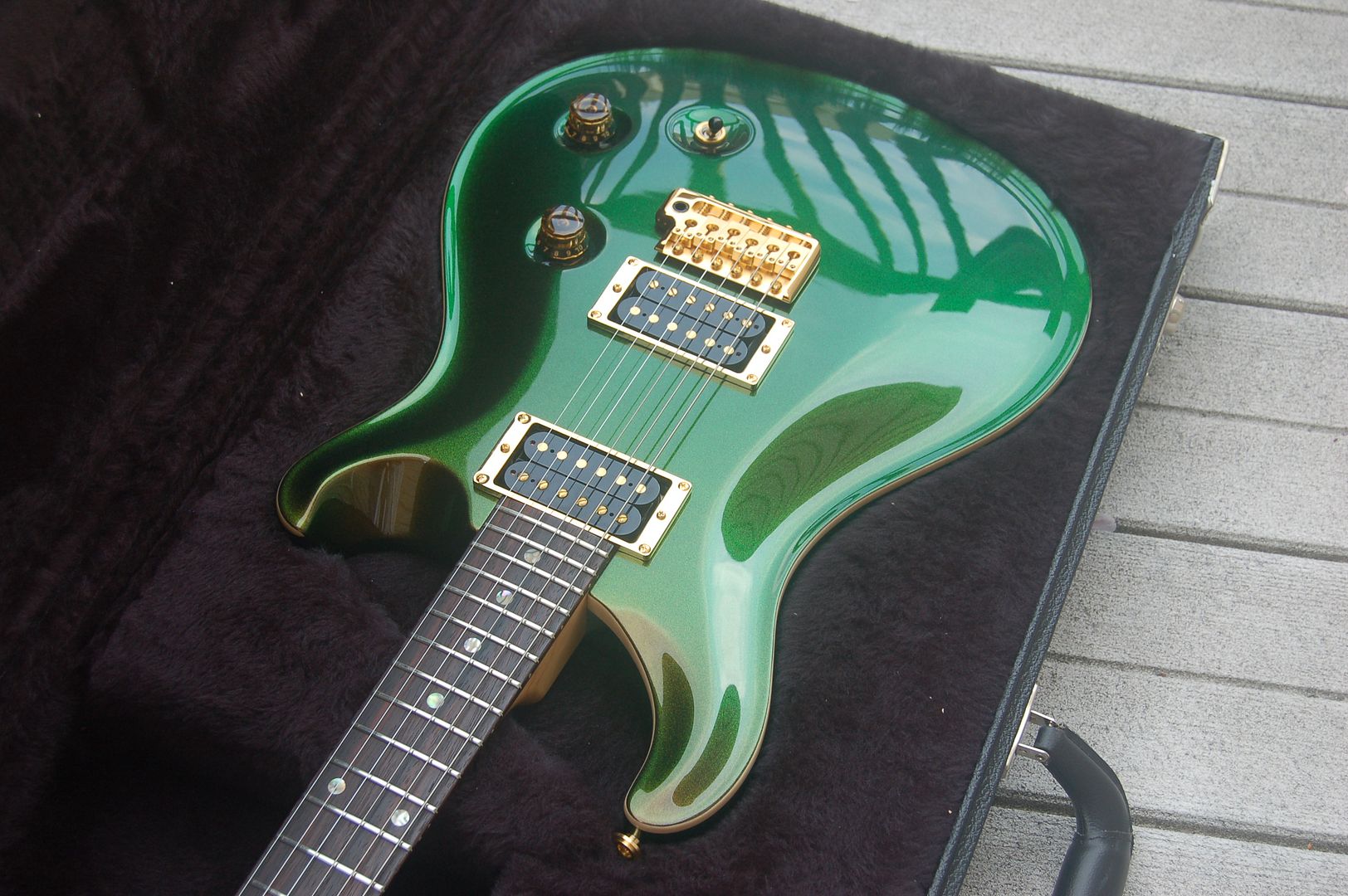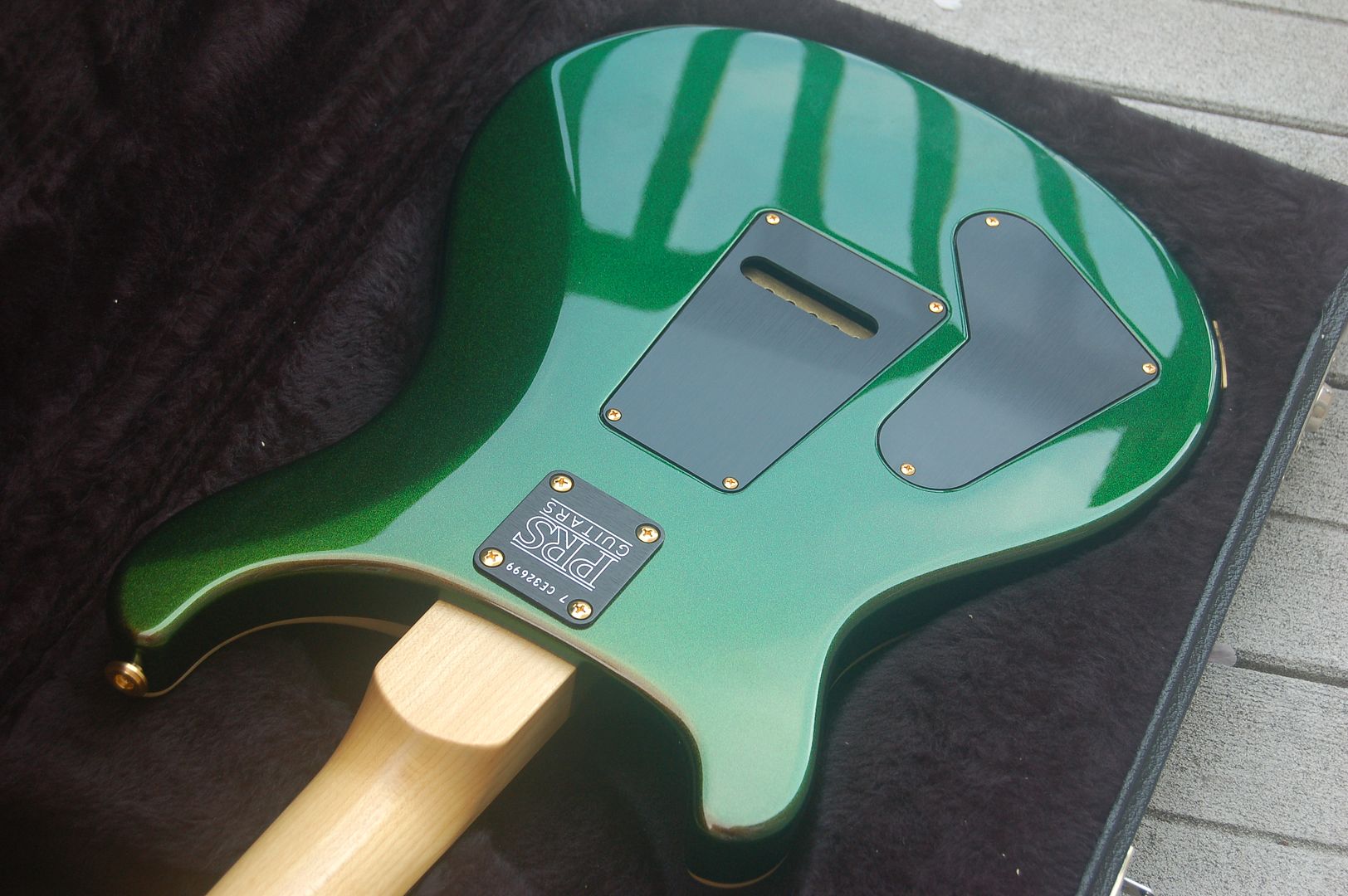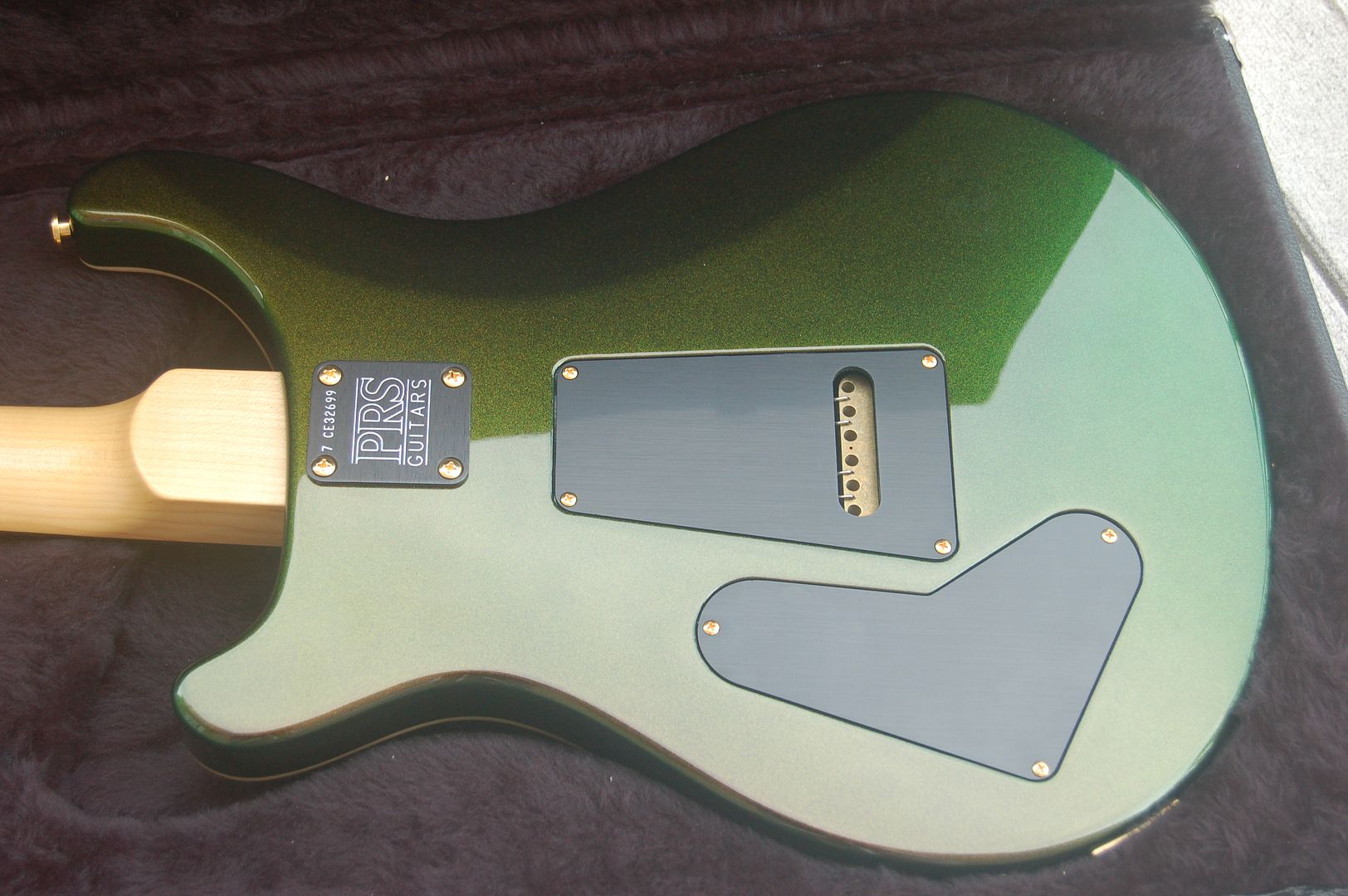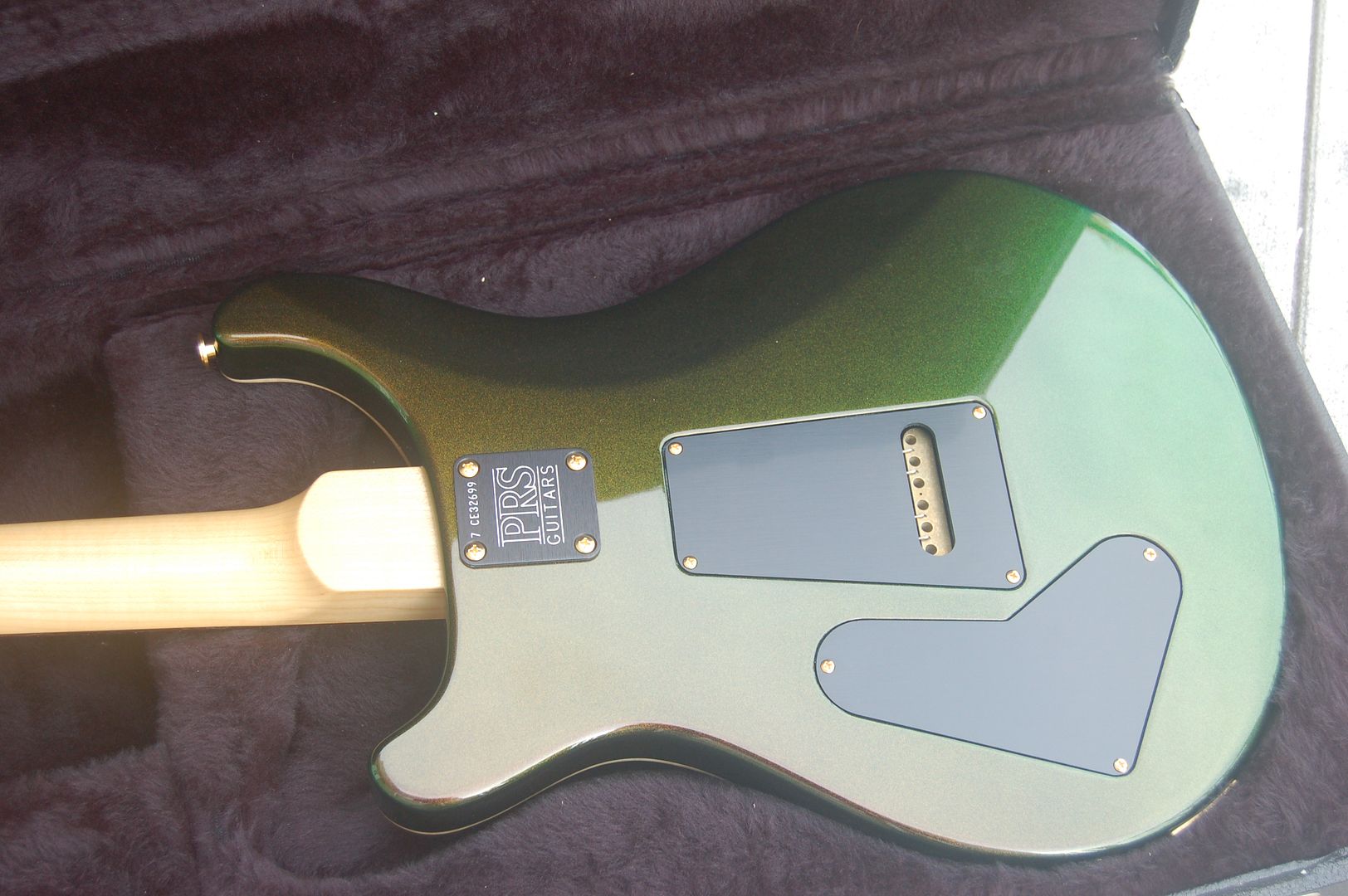 The gent I bought it from is the guy who owns 2Tek and I'm 99% positive he took some of the brass he uses to make the bridges and cut them into rings then gold-plated them!
They were HEAVY when I pulled the old pickups!
I guess today wasn't the greatest day to snap pics as the sun was already coming down and I only had that little corner of sunlight peeking on my deck! Ah well, tough finish to photograph but hot damn does it look badass in person!