Very bleated in fact. It was actually last Tuesday. I hatched a deal with Lozek to trade the 540S7 for an RG7 parts mutt, and I had intended to do a cool picstory. However, trying to take pictures whilst driving is very difficult and dnagerous, so I gave up very quickly. What I did get were a couple of snaps of Hal and Lozek abusing the KXK & Death Warrior.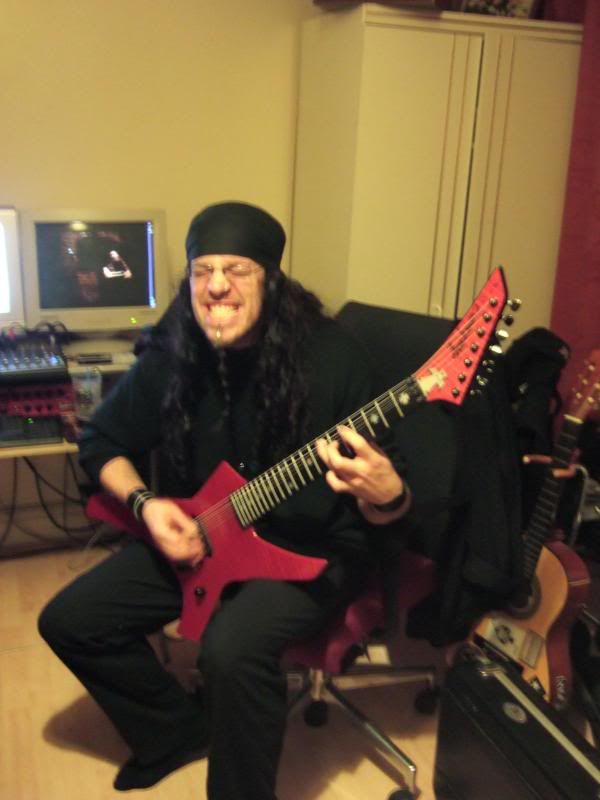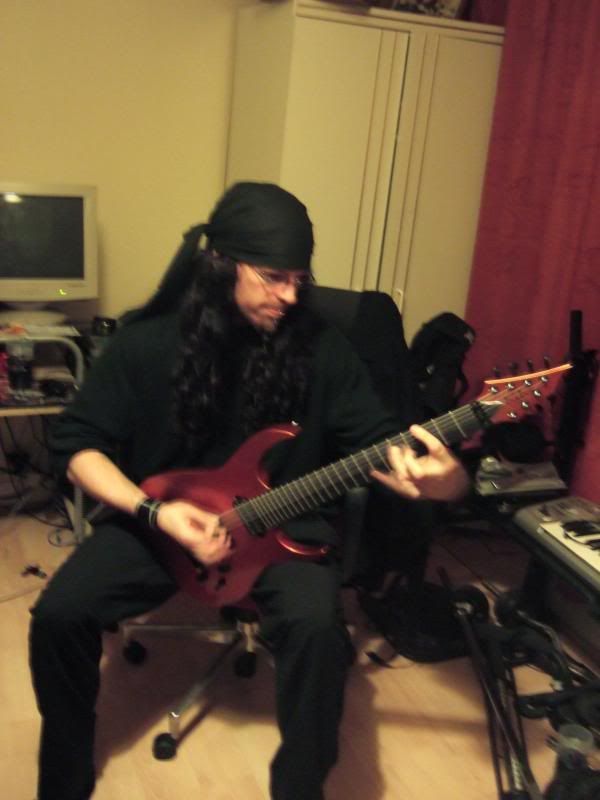 Anyway, on to the Mutt. It's an RG7321 neck on an RG7421 body (yes it is and RG7421 body, I checked it against my other guitarists RG7321 and this body is more contoured confirming it's an RG7421 body), and it's got a Blaze Custom in the bridge position.
Decent condition and it plays nicely enough, and it made sense to swap a guitar I wasn't playing because it needed setting up and retuning from A standard to B standard (and being a a floating bridge I wasn't going to do it for fear of breaking yet another trem) for a guitar I would play. Being that I got it from Andy, it was set up in A standard for his band, but I'll happily tackle a fixed bridge set up.
If anybody wants it, I'm open to offers, but it'll get use as my guitar to play when I'm just kicking about until it goes.
Anyway, crap picture time: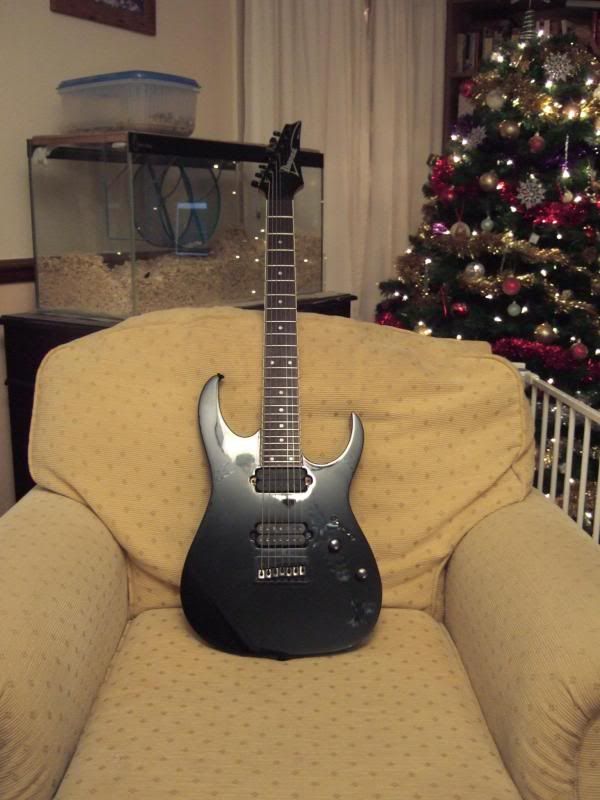 Also, big thanks to Andy & Christina for the top for my little girl and the "Abbath the Necro Badger" hand puppet, Ellie loves them.