I got these on the recommendation of a friend.
2mm thick natural bone picks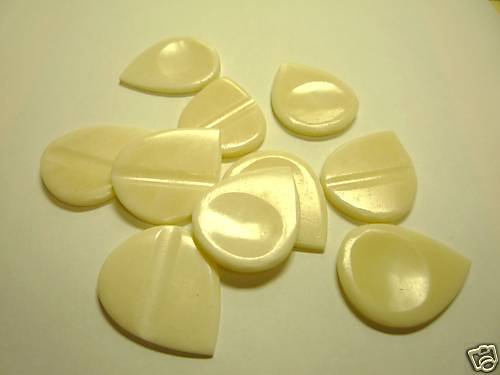 I was very sceptical as to what difference if any they would make but the hype from my long distance friend was absolutely bang on.
They add a shitload of attack and really bring out chugs.
Pinches absolutely leap out at you and they glide over the strings easier than regular celluloid. I shant be using Jazz III's anymore
Size wise they are a bit bigger than a Jazz III but its nothing i wont get used to