It seems like everyone else was getting cool picks and stuff then posting about it and it was making me feel a little left out. Then i got a phone call from my FLGS saying my picks were in (ordered them last week). So I jumped on a bus, avoided direct eye contact with any passers by, and when I arrived home, I took pictures to avoid getting banned...
Behold, my new bags of trusty Jazz III Ultex, and a newcomer to my Jazz III palette, the Jazz III Max Grip Carbon Fiber.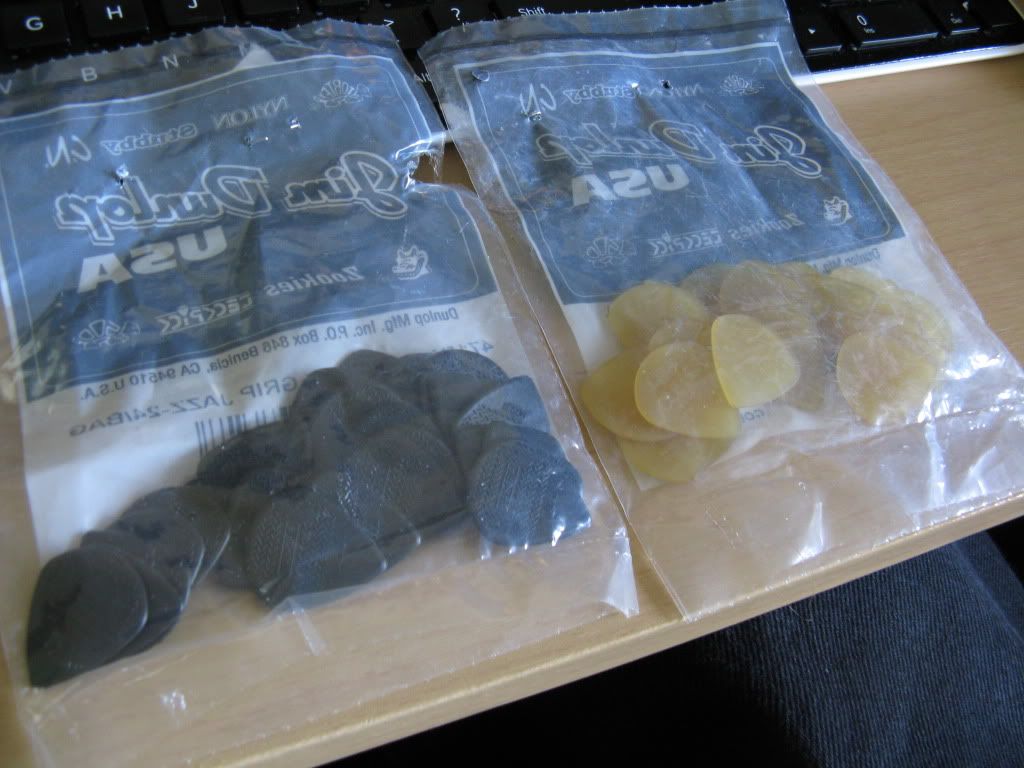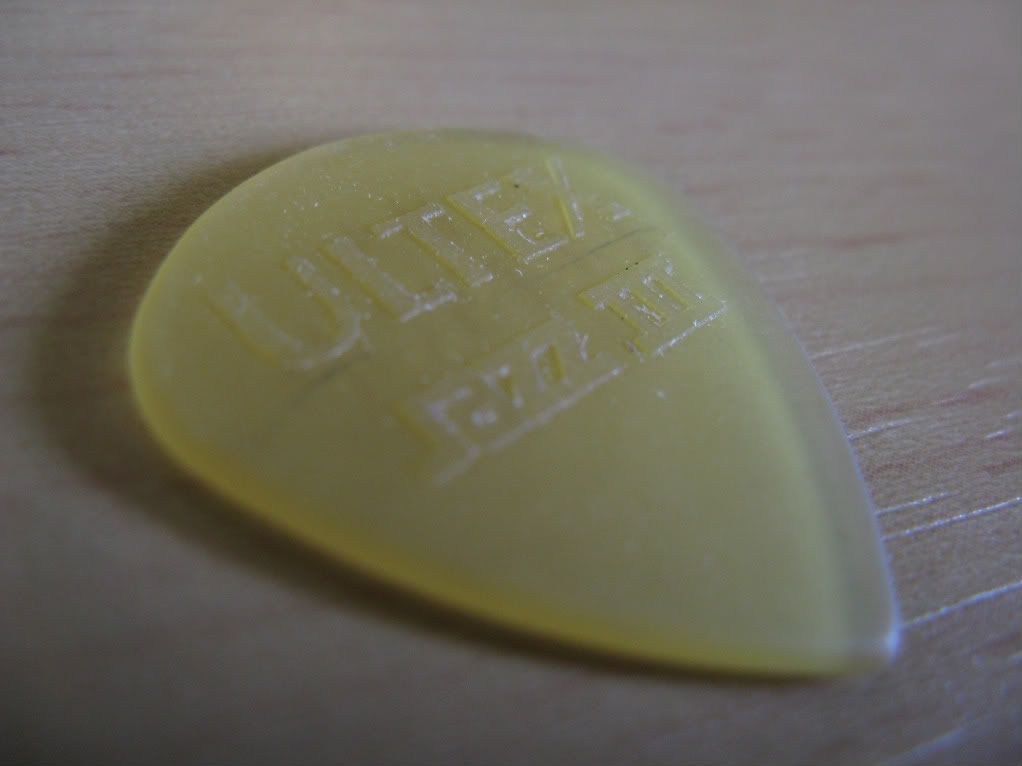 I'm not 100% sold on the grippyness of the max grips. They definitely live up to their name, however. They're almost too grippy for me. Part of me feels like I'm going to get blisters or tear up my finger from playing them for too long, but time will tell.
Both of these picks are good, but in different ways. I like the max grip a lot more than regular reds or blacks. It has a snappier attack to it. Not as clicky as the ultex, but more bitey. It could be compared to Dr Pepper and Barq's root beer. Both are awesome, but in their oversweetened hypercarbonated little ways.