Some of you with fantastic memories may remember this that I picked up a year or two back: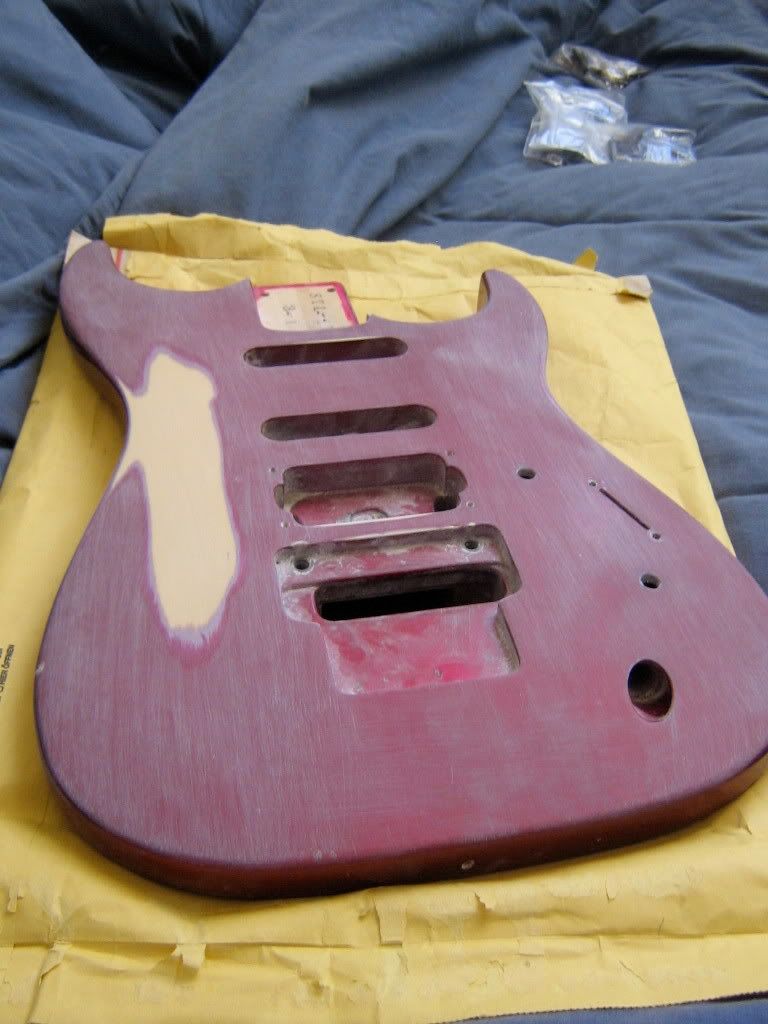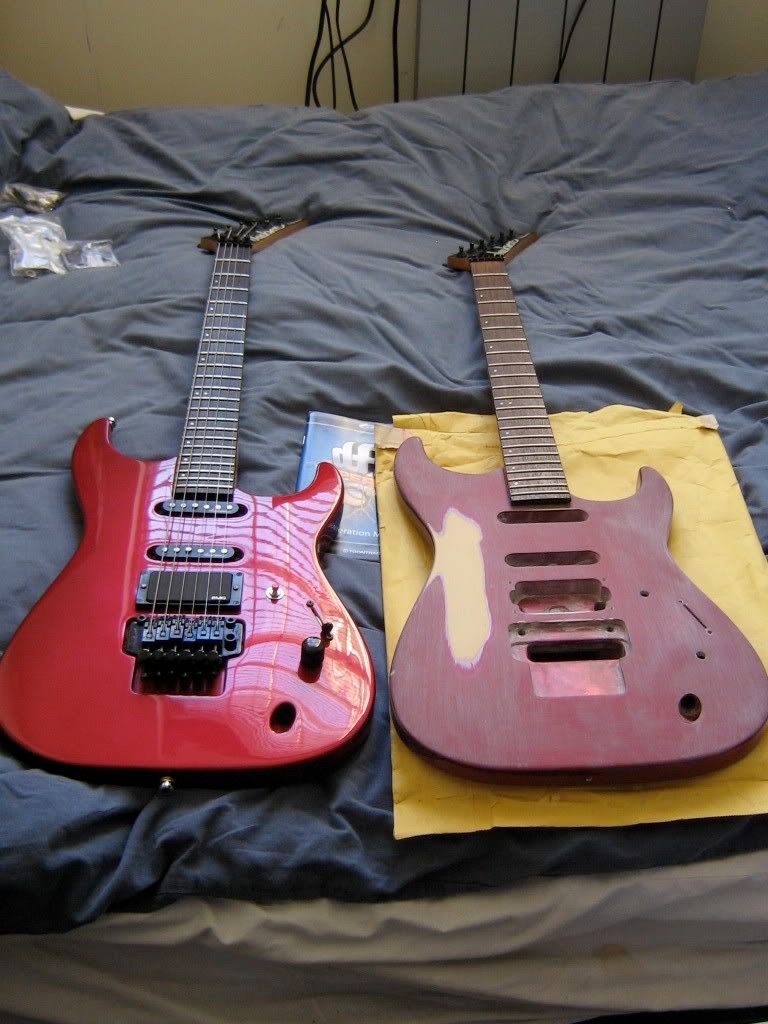 Now that I've got it back (long story) I've decided to work on it while I'm in Shetland.
First stop is to fill in the middle pickup hole, as I hate SSH guitars more than anything on this earth. Gonna go for an RG565 SH layout, probably a DiMarzio Megadrive in the bridge but I'm not terribly clued up on my Dimarzio neck pickups; any suggestions? Looking for something with delicious, crisp cleans - think strat.
Next stop is to paint it FLUORESCENT X, where x is one colour from x=orange, yellow, green; what colour shall I choose? Pickup rings, switch tip and knobs will (obviously) clash as much with this as possible.
I fancy orange as it isn't done much, but green is has a nice Michael Keene vibe while yellow is a bit of a classic...
Step up, gentlemen! (And Sarah's!)
Update:
First step is to plug that stupid middle pickup. It's getting filled as closely as possible with a hardwood dowel, and then depending on how close a fit it is I'll either fill it further or let primer fill the cracks...
The stuff: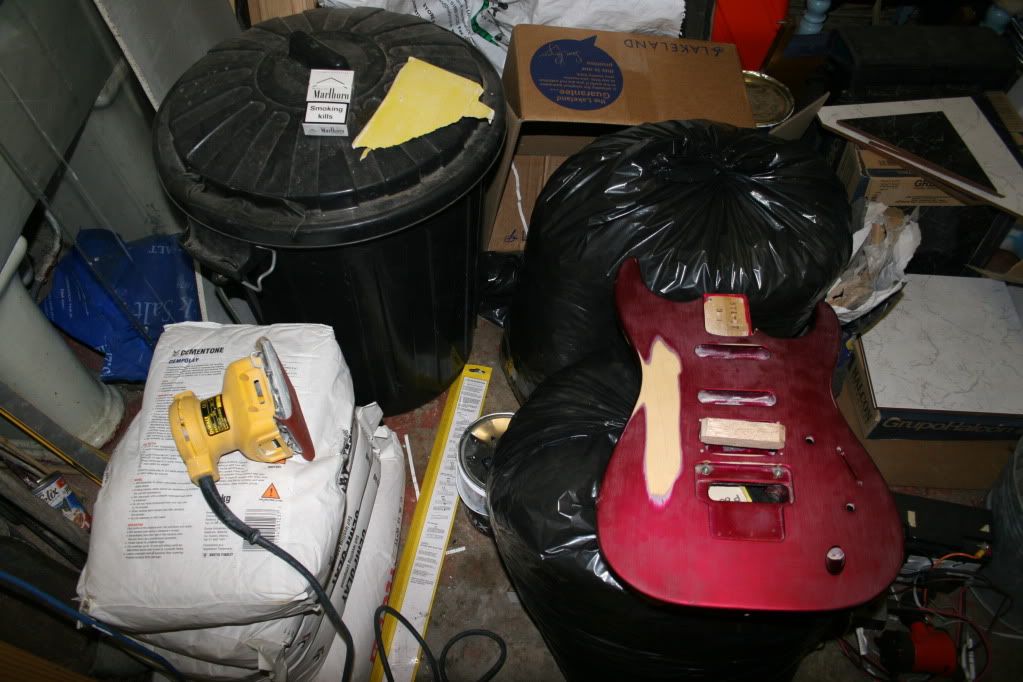 The dowel! Roughly shaped from a length of wood, jesus wood is expensive is in Shetland (no trees, thanks to the wind...)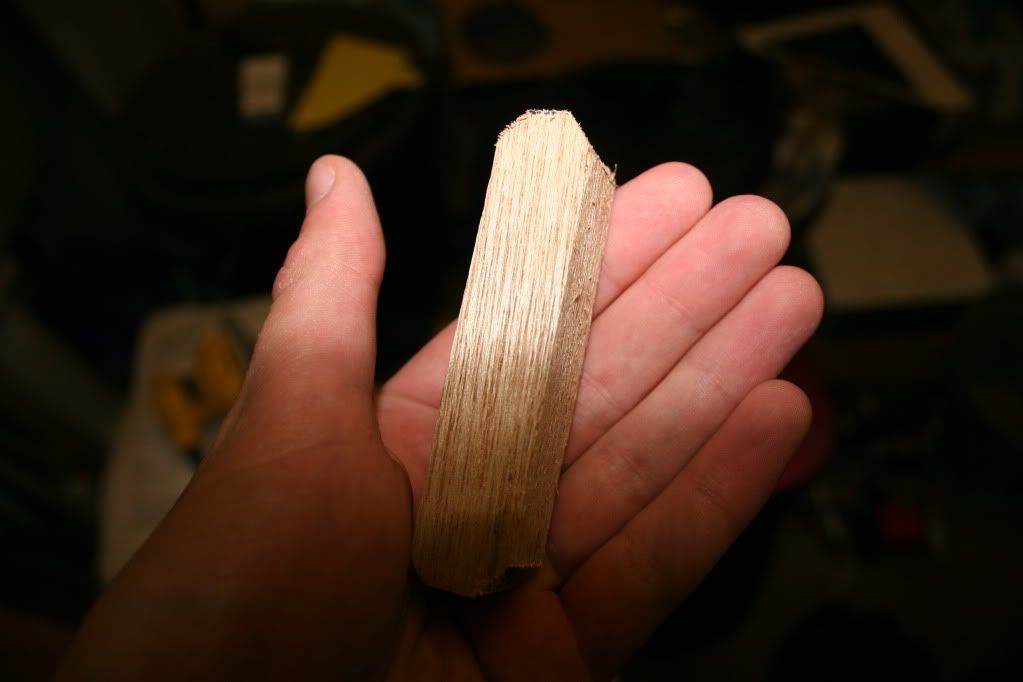 Hearing protection, since the sander is LOUD.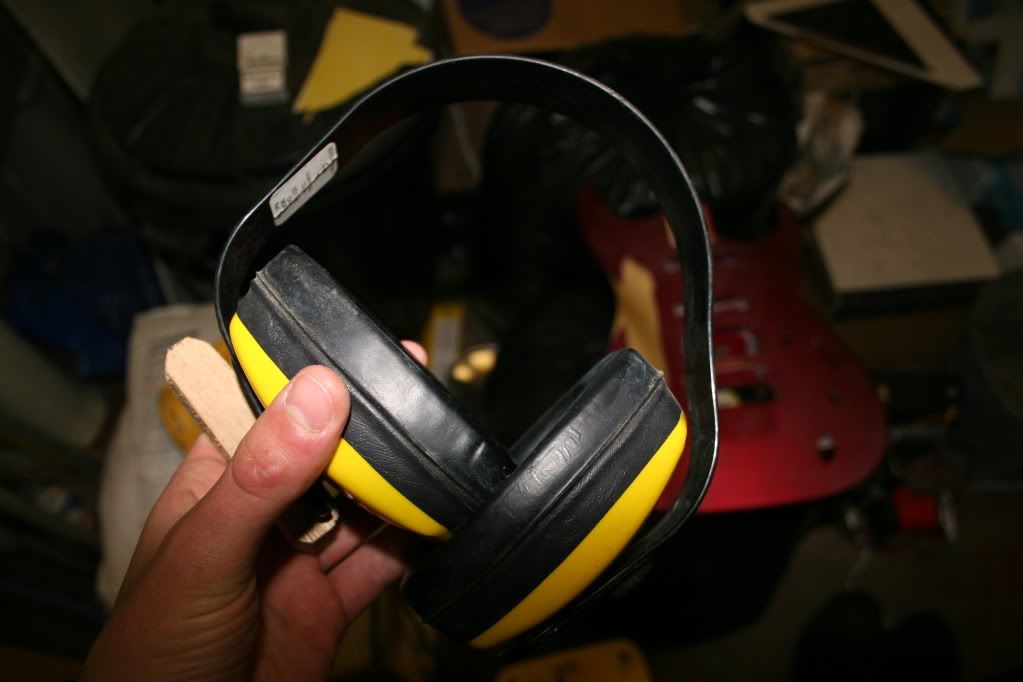 Rough fit, getting there...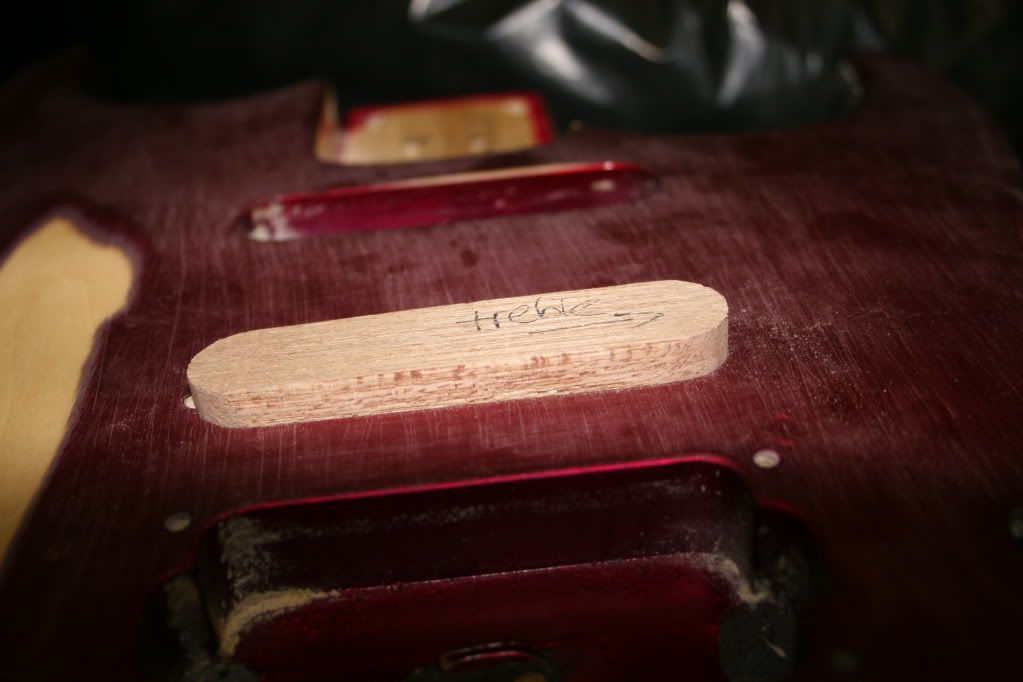 Even closer...at this point i was sanding in tiny bursts as i want a snuggish fit...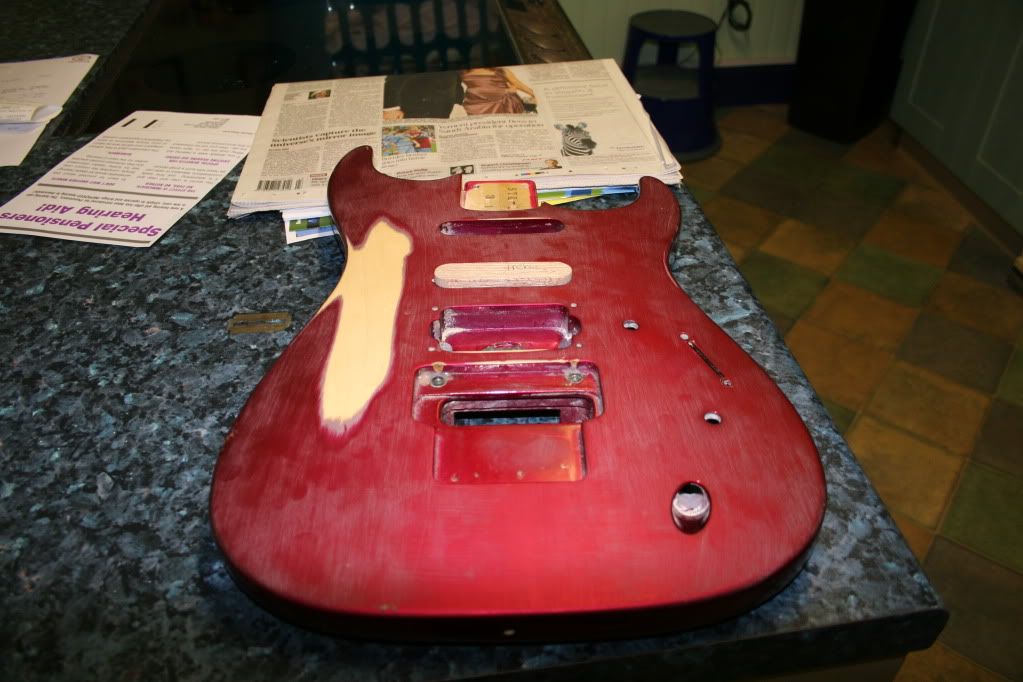 Done. I've installed a screw so that I can check it fits (upside down) and still pull it out if it's a bit too snug. Putting the screw on the back means I don't have a hole to fill on the front, although it's putting a lot of faith into me sanding symmetrically...
Araldyte and it's in. I'll leave it in the kitchen overnight and see how it's doing tomorrow.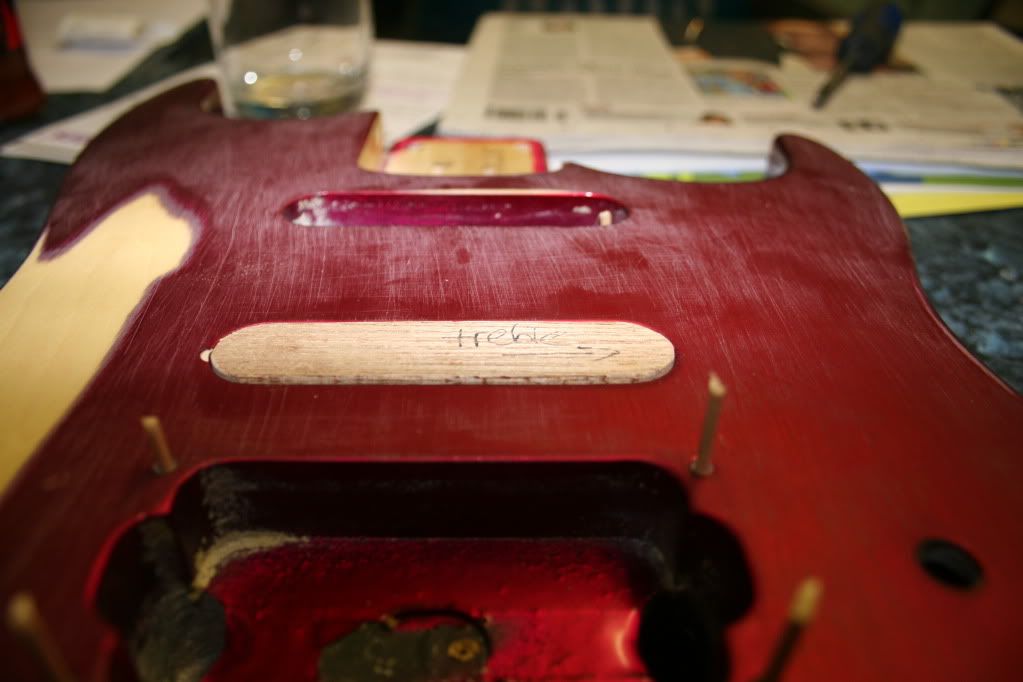 Meanwhile, time to remove a shitty glue repair job I let someone practice on my guitar. Seems like someone didn't mix the epoxy properly, as it's still tacky 11 months on...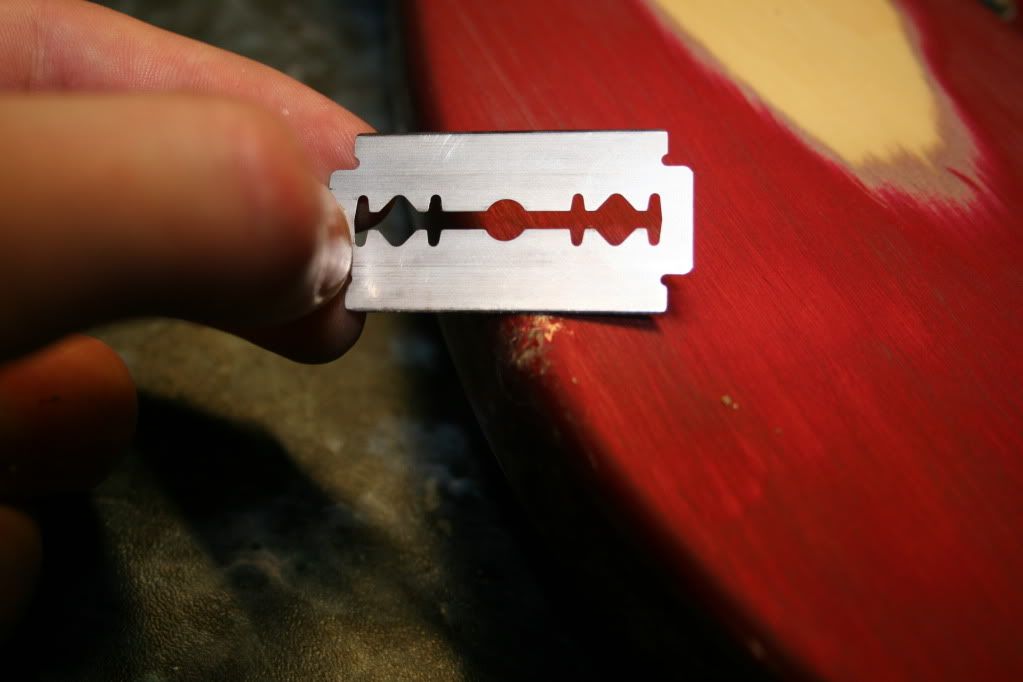 Next up: Filling all the knocks and dents courtesy of the Royal Mail, cover all the holes, sanding the body down to a uniform finish...then primer!