I picked up a cheap used guitar from a classified ad last week. It was a Harley Benton Les Paul copy. That's the thomann budget homebrand. It's a bolt-on and I'm not sure what woods it's made of. It had a few small problems so I got it pretty cheap, none of the issues we're too bad and I had the right parts to sort it out.
I decided to convert it into a fretless because I've been wanting to try one for ages and haven't come across any. I'd done a conversion with a bass before using wood filler that turned out ok so I followed the same process.
I ended up leaving the first 5 frets intact so that I could use it for open chords and then the rest is fretless for lead lines.
Here's some pics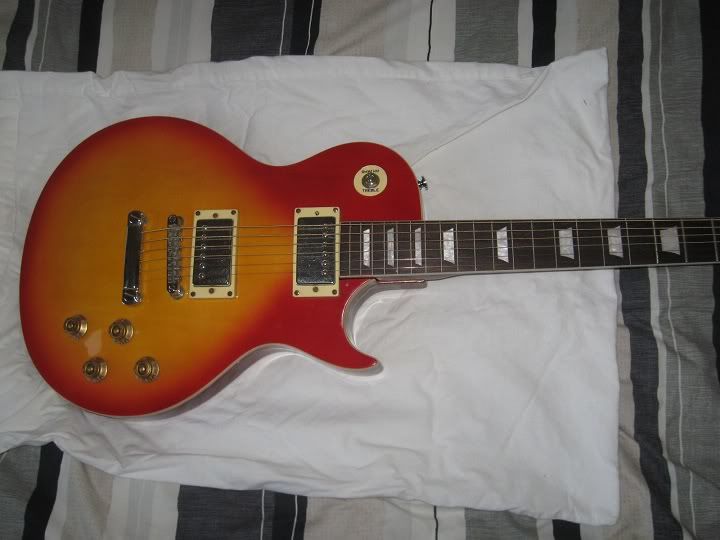 I ended up putting some 12's on it tuned standard because I read the heavier strings will help with sustain. The final result was worse than I expected but not unusable. The wound bass strings are ok and sound alright, they have a bit of that fretless twang that basses have. The treble strings are really poor though, they have no sustain at all so it makes it hard to carry a melody well.
I'm thinking about getting some flatwounds for this as they are supposed to go well with fretless stuff and they'll be less damaging to the fretboard. I've also thought about getting something to coat the fretboard with to harden it and help with sustain but I'm not sure if I will yet.