Since I've been getting some questions about this guitar and I didn't want to hi jack the other GMW thread ,I figured I'd just put them in it's own thread.
Chris and Drew have both experienced the awesomeness of this guitar first hand.
One of my finest acquisitions ever.
Specs:
2004 GMW, two piece quilted maple body,
one piece maple neck, 1 3/4" nut width,
slim neck, sculpted and angled heel,
Duncan 59 and Custom 5 non-logo'd pickups,
three way Les Paul type pickup selector, coil tap in the 250k volume pot,
Floyd, Gotoh sg36's, Dunlop 6100's, oiled neck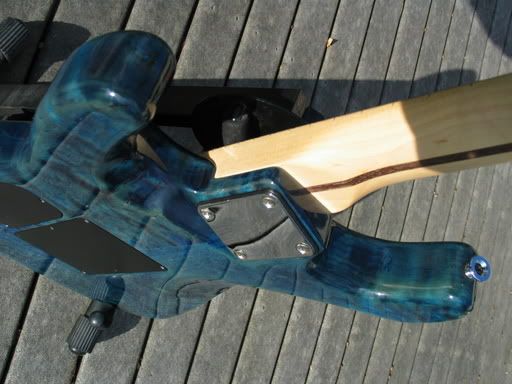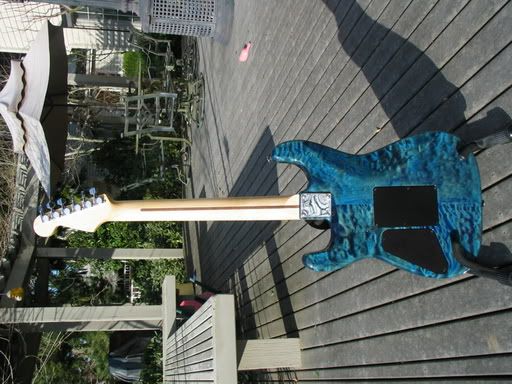 got a D-tuna on it now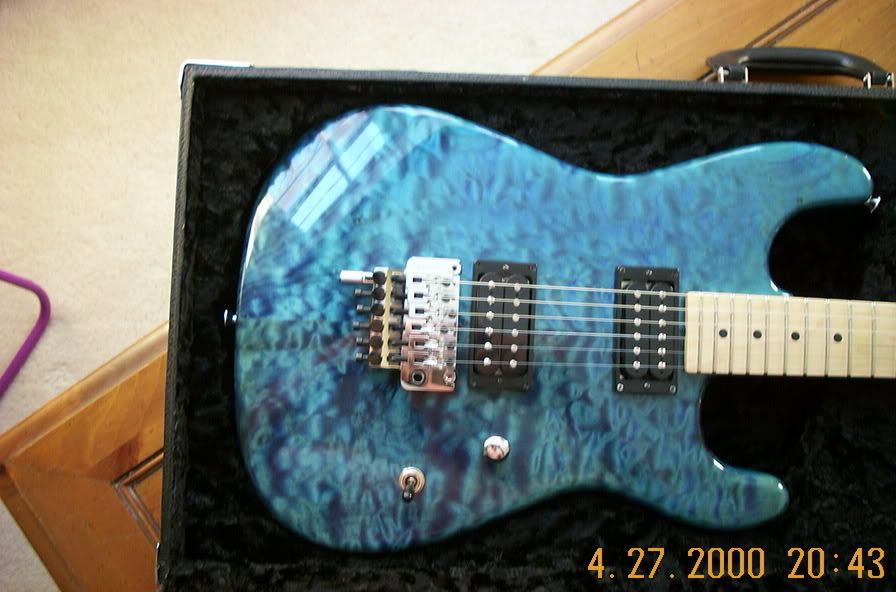 I wanted Lee to make me a 7 string version of this but he's not interested in making 7's as his line didn't really catch on which breaks my heart, this as a 7
would've ruled.
I've never played a GMW that wasn't the shit. Great necks on these things and Lee somehow always gets his hands on great looking and sounding wood.
Being all maple you would think this may be uber bright and thin sounding?
au contraire
, this guitar sounds huge and records great.