This, is one of those stories...
Went in for strings, then took "the walk" around the store. Noticed the Stratocaster Plus neck on this mongrel. Checked the price tag and thought, "awww shit, that's cheap too...", but managed to walk away...
Guy at the counter asked if I had found everything ok, or was there something else?
Indeed counter guy...indeed.
Graphtech String Saver Saddles. When you turn up the juice and pulm mute, these feel really nice on your hands.
Older Wilkinson Roller Nut. People have complained about these buzzing, throwing things out of tune, etc. No problems I've noticed...yet. Put 11 - 49's on, and it's all good.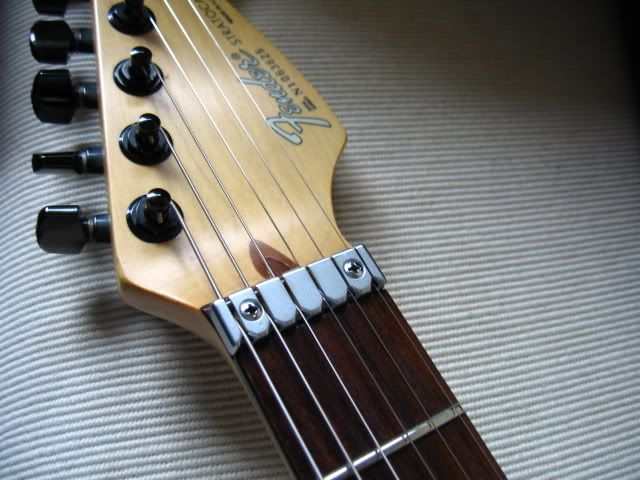 Schaller locking tuners.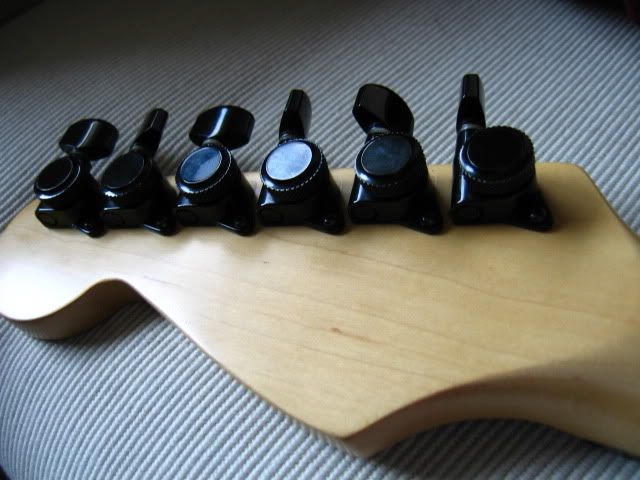 Shitty pots. Will be changed.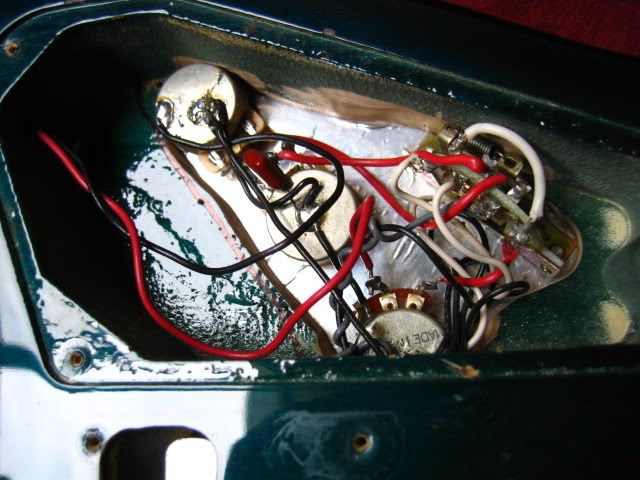 Look at this fuckin' fiasco.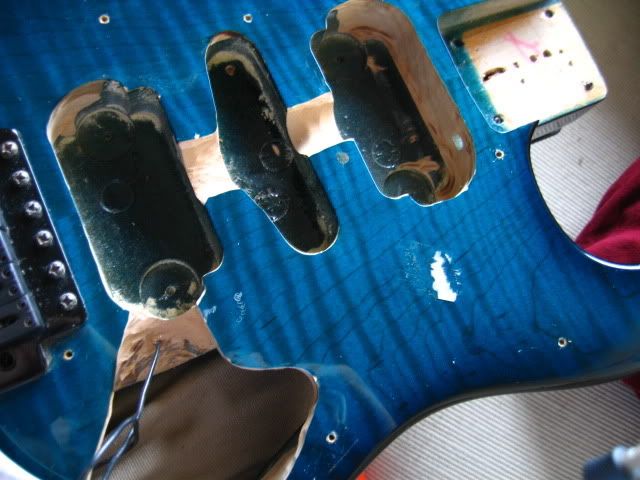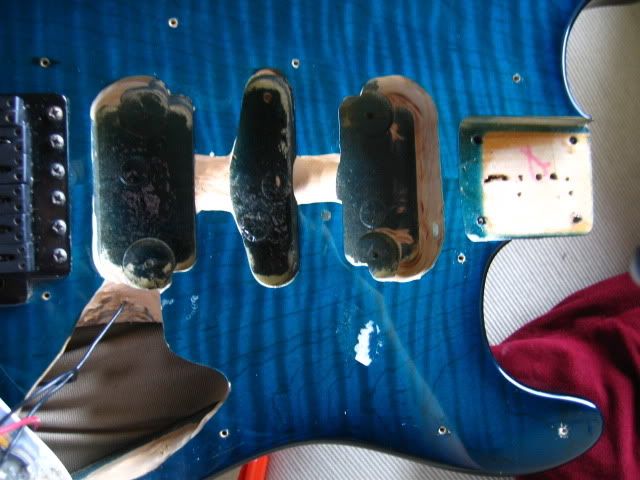 The debacle continutes over here.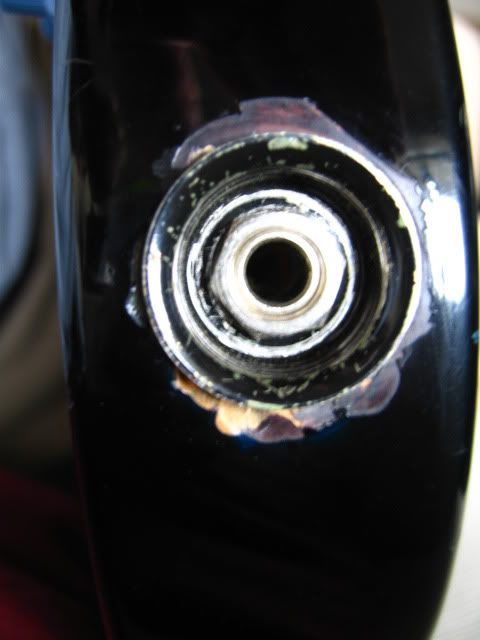 Now I know where the parts came from.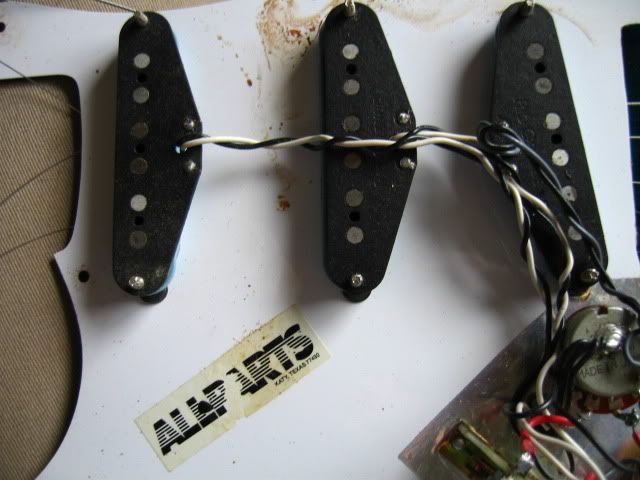 This was a suprise though! I had thought these were going to be old DiMarzios.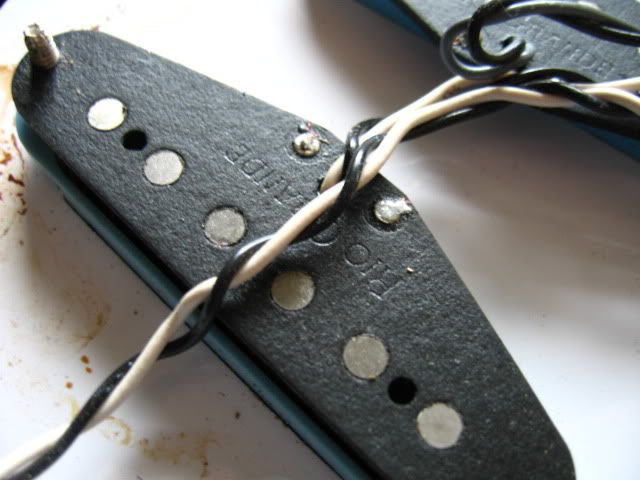 I'd never had first hand experience with Rio Grande pickups. Only what I had read...either way, they sound awsome. Not too crazy, but hotter than stock to be sure.
A very pleasant suprise all in all. Had a bit of fun today taking her apart and doing a little detective work / cleaning her up.
I feel like one of you people with these impulse buys as of late.
Cheers.