Well a buddy of mine refinished my boring matte black RGD2127z for me in Mystic Dream (kinda, it's the old Ford Mustang Mystic paint that he lightened up a touch, it seems to hit a little more of the blues/blue grays than the EBMM Mystic Dream finish does) and it came out fantastic!
Sorry for the smudges, I was playing the shit out of it last night and forgot I had not wiped it down before I took it outside earlier.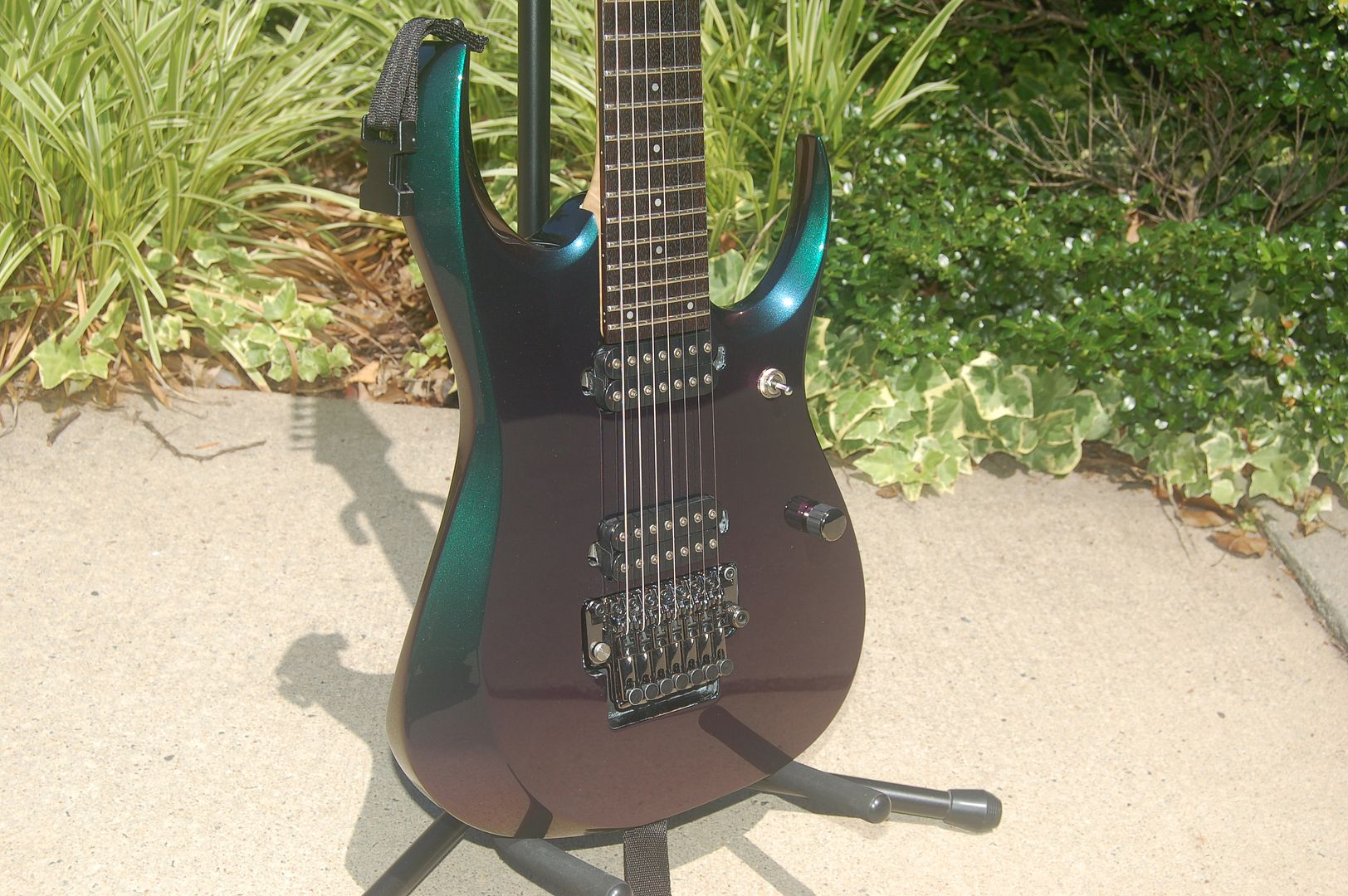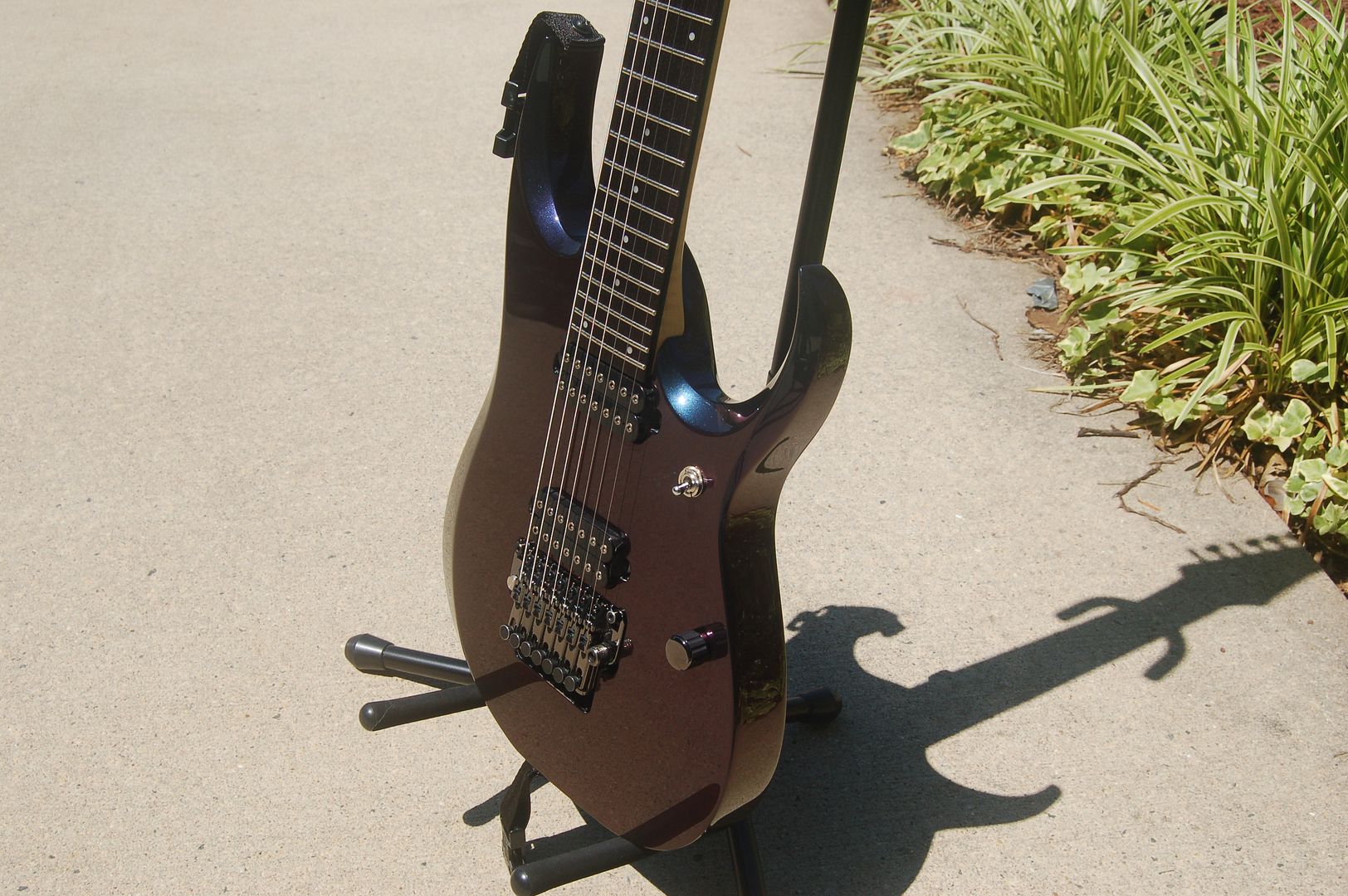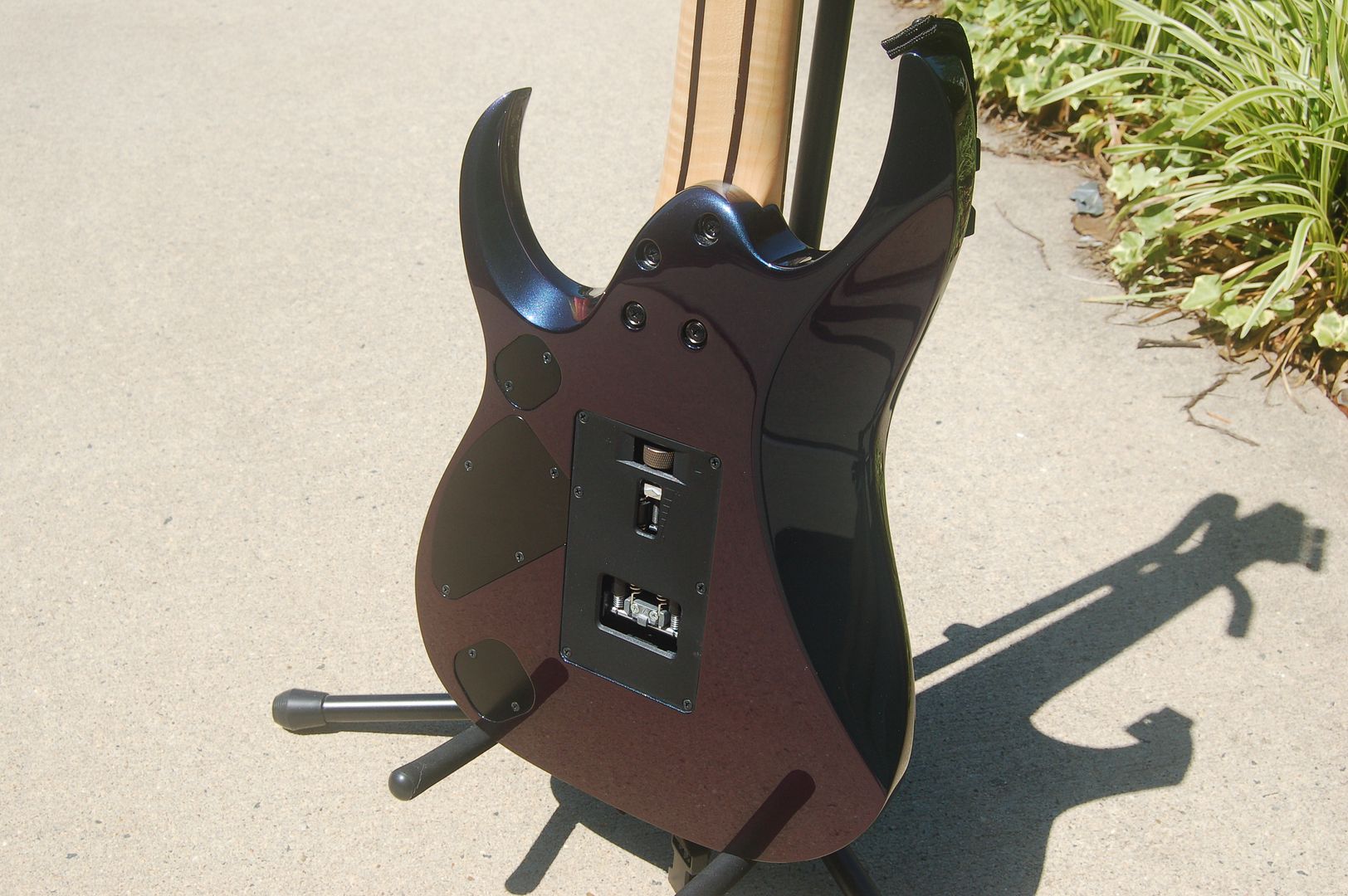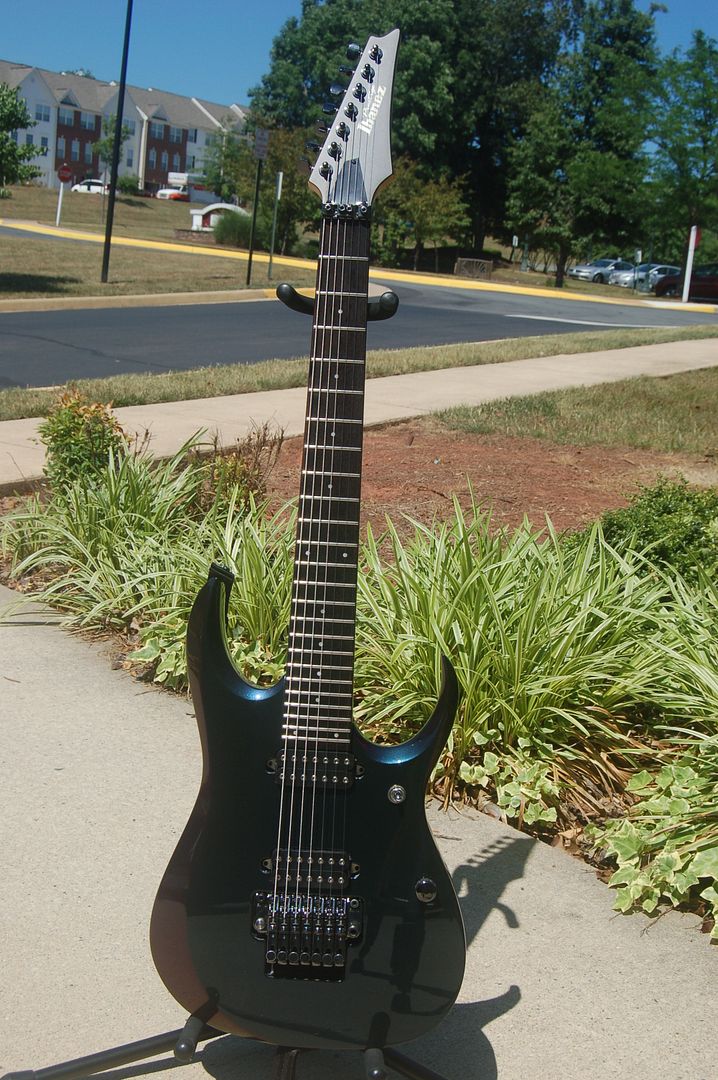 (Spoilering so thread isn't huge - C)
I also added a calibrated set of hex-bolted Aftermath 7's, digging how they sound, probably my favorite BKP 7 set!