Well I've been gassing for a strat for some time now even had a thread here on what body wood to get.
Wasn't sure what to go with.
I tried a ton of strats locally and in NYC on my vacation and thats were I found what I was looking for.
(sorry for the so-so pics too damn hot to go outside
)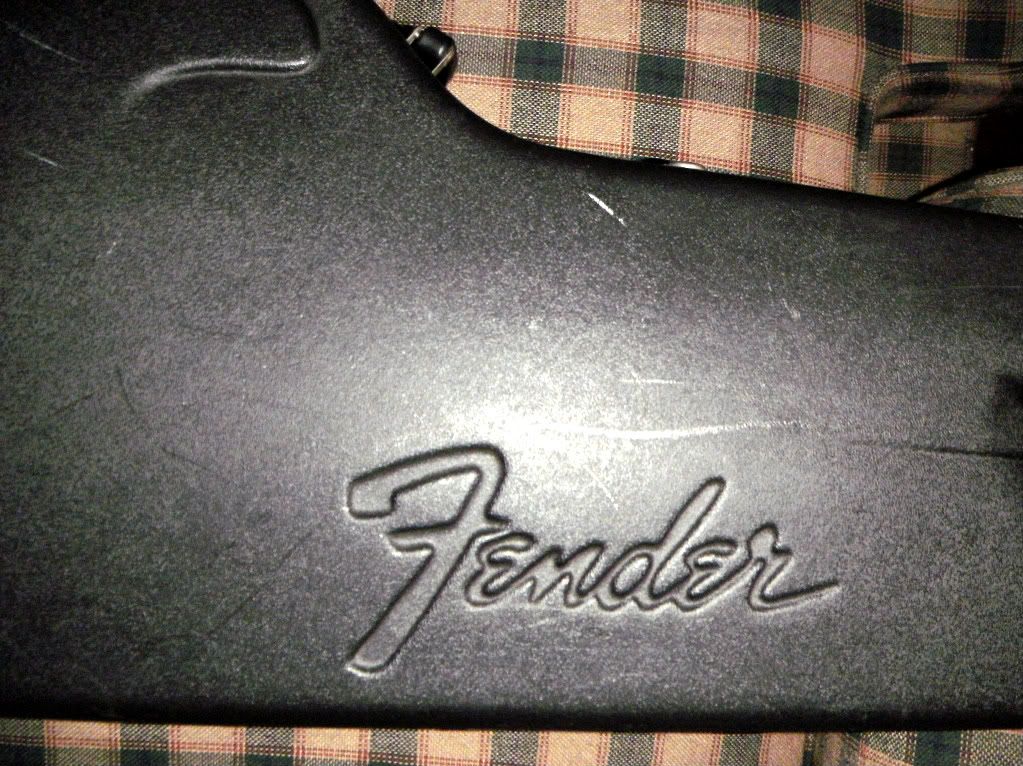 Oooooo seafoam green..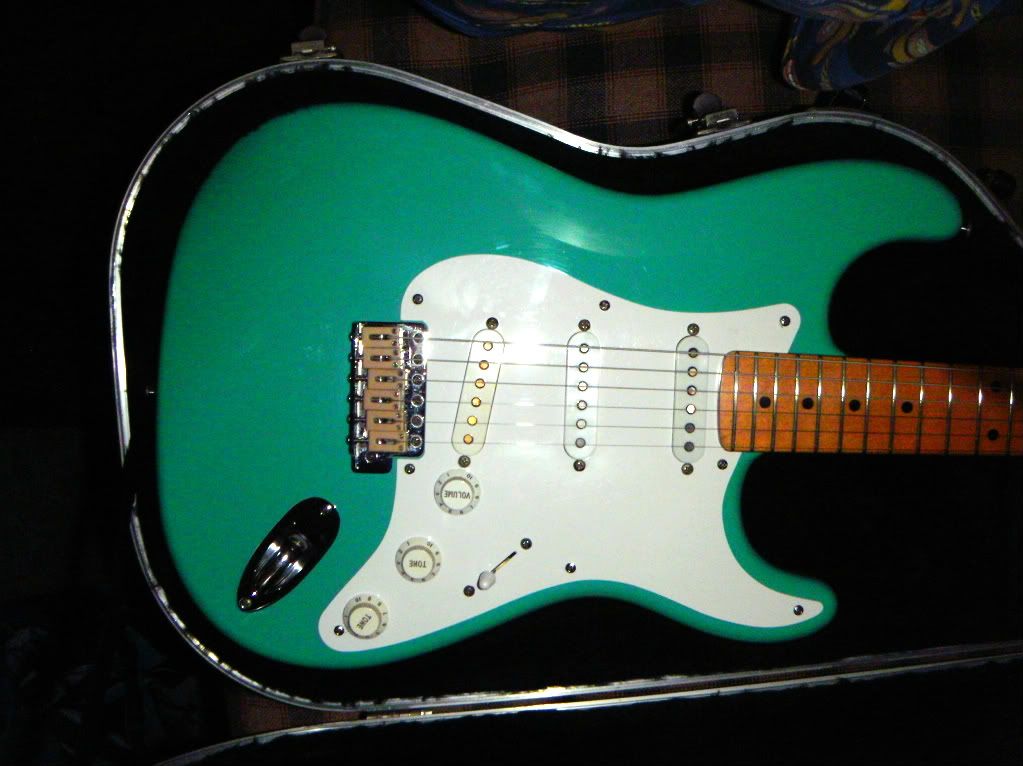 Wait a minute... thats not a Fender headstock.
Nope it's an ESP Vintage Series...
What else... Spertzels nice...
Graphtech saddles? sweet!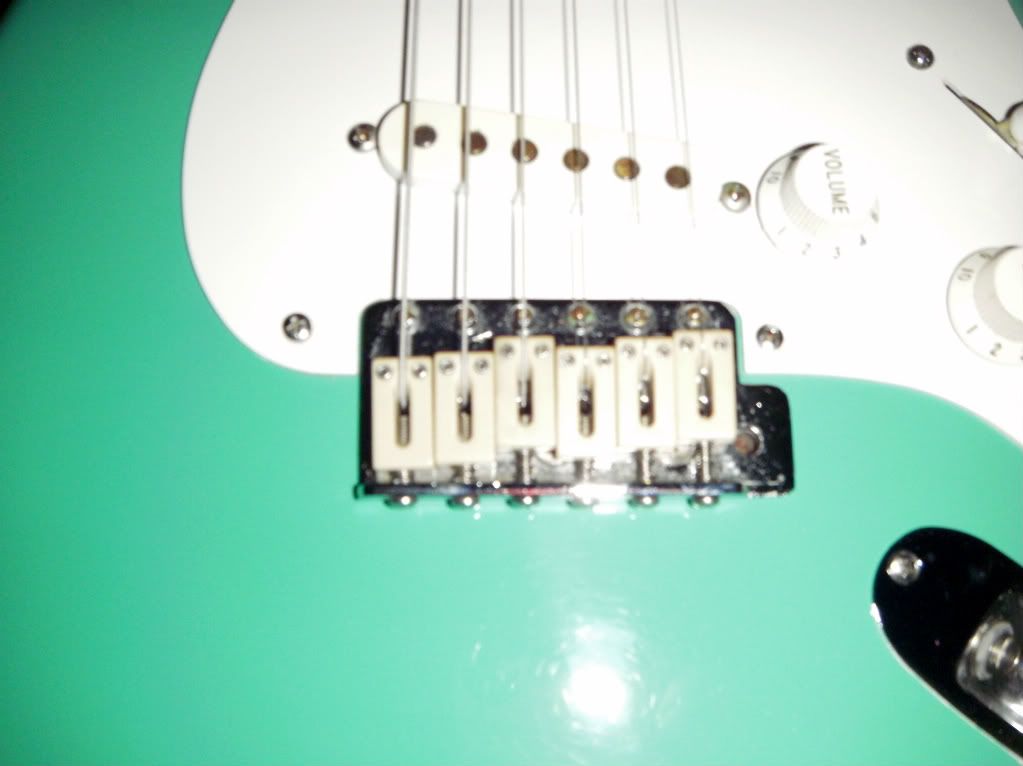 Well I'm in love! This thing smokes every Fender I've tried... ever! It came stock with an alder body, maple neck/board with a soft V neck profile,and vintage voiced singlecoils. The tuners and saddles were a bonus add on from a previous owner. I couldn't swing the $1500 for the vintage plus I played in NY so I started browsing the interwebs and found this beauty at a G.C. in Cali. I was a little leary at first but decided to take a gamble and boy am I glad I did!