This finally came in!
Raven West spalted maple top...
Maple/walnut neck through body
Mahogany wings
Ebony Fingerboard
Jumbo Stainless steel frets
Satin gold hardware
DMT Baker act Bridge PU
DMT Hands Without Shadows (Michael Angelo Batio) Neck PU
Some sweet pics I just took...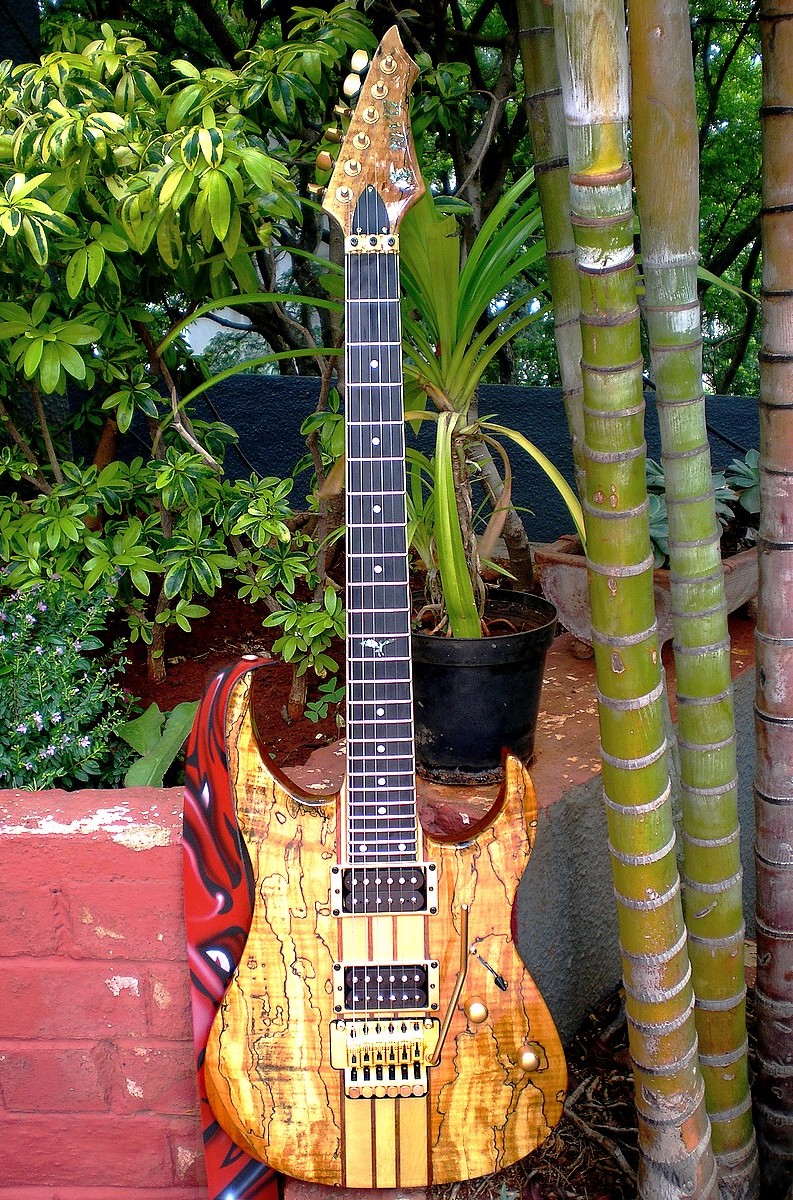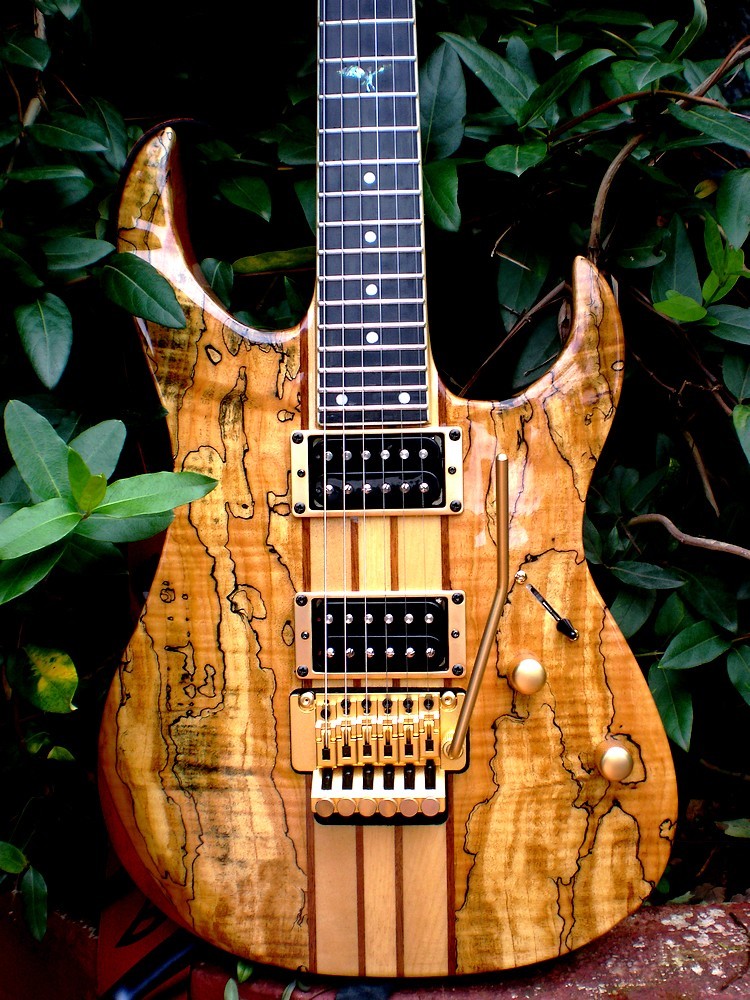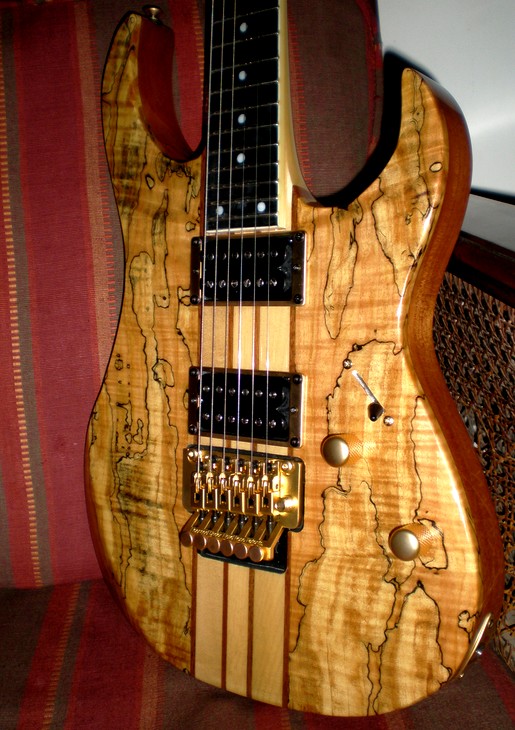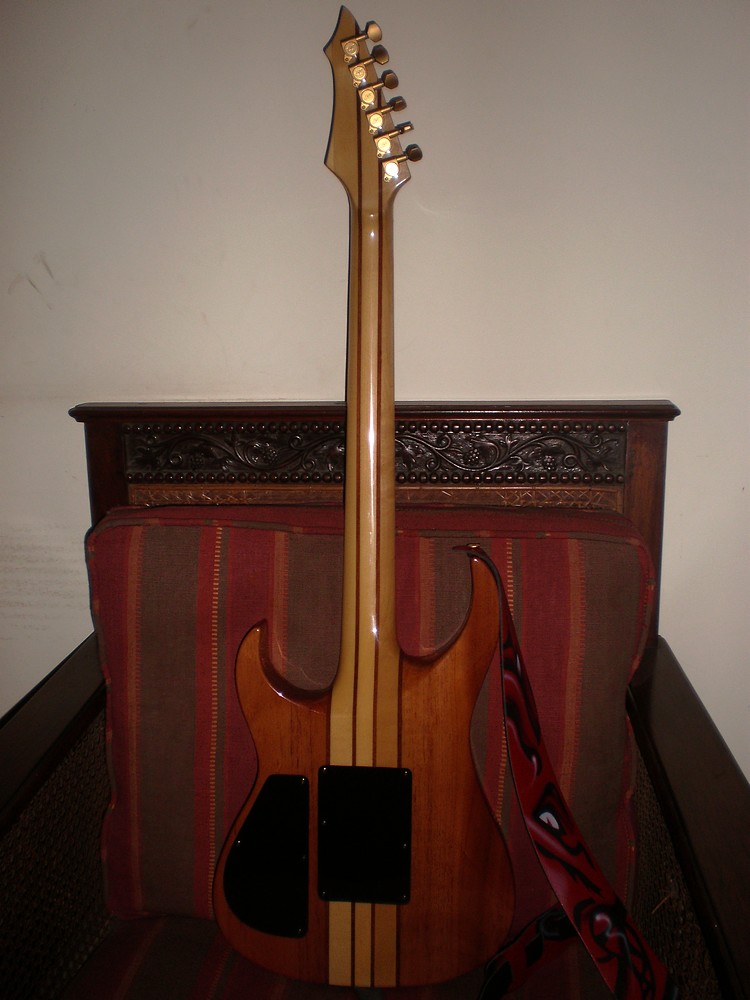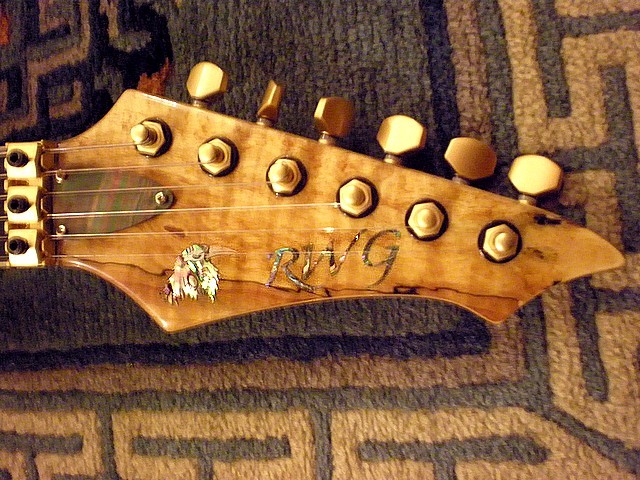 Can't find fault with the finish & build quality...it's just perfect, the neck is amazing...super slick & fast with completely effortless upper fret access. No buzz or sharp fret ends. (needed to have the action lowered marginally and intonation fixed on a couple of saddles ), but that's it! ...sounded incredible right out of the box.
I switched the PU's & rings (from black to satin gold), but the stock PU's were excellent as well....very tight and punchy, I just did'nt want blades in there..