Sup guys!
I actually played this very model at the Jackson booth at Sonisphere and immediately fell in love with it.
I have been digging on strats as of late, maybe due to the fact that single coils in an Alder body just sound so good to my ears.
And this is like a Strat made for shredders, it has the best of both worlds:
You get the Alder body and Maple neck for the attack, but you get a smooth and flat Ebony board with big frets and a Floyd for the bridge. You get the 2 Fender SCN single coils in the middle and neck, but in the bridge is a Dimarzio Super Distortion.
Plus its damn sexy in white.
I seriously have not put this guitar down since it arrived, its incredibly versatile and jamming on crunch tones on the Axefx II with it is pretty much the most addictive thing ever. The guitar arrived from the UK set up perfectly (for standard tuning GASP! but it works well in Drop D) and the action is low and smooth.
The when on the bridge pup its very aggressive and super djenty, but put it on the middle or neck especially and it goes warm and smooth, super bluesy and still retains that spanky strat character we all know and love. Seriously this guitar was made for mid-gain anything! And the build and craftsmanship/fretwork seem to be top notch as i would expect for a USA Jackson.
Anyways on to the pics: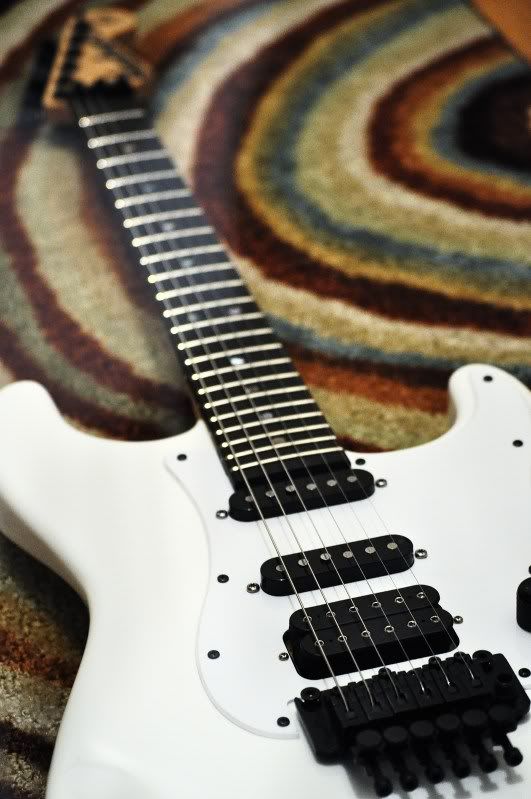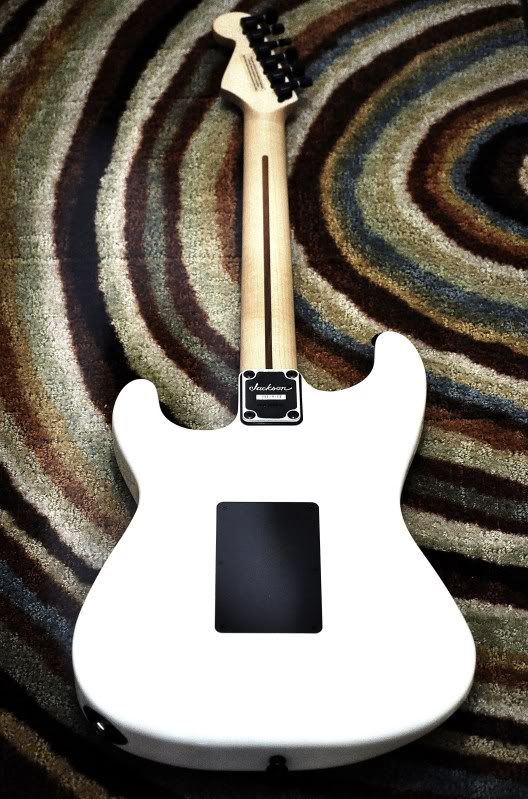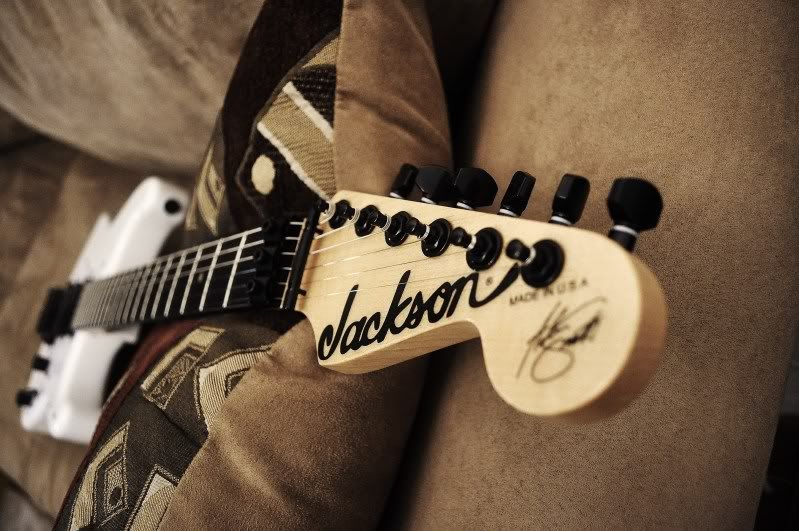 And just for fun here are pics of some of the family: