I've been looking for a nice 7 for the last while since I sold my Ibanez 7621, I had a thread here about it looking for ideas on what to pickup. There were a few other Carvins I was looking at but this one had more specs I wanted on it, like a trem and SS frets.
It arrived here in Ireland last Friday, I played it a bit and brought it out to band practice. This thing sounds great and I really love how it looks. My band Shardborne had a show here yesterday so I brought the Carvin as my backup and I used it for a song road test it! We filmed the gig and I'm hoping we'll get 1 or 2 usable songs so I might have a video clip in the next few days.
Specs are mahogany body and neck, flame maple top. Satin finish on neck, gloss on body. The fretboard is ebony. It's got the stock pickups which actually aren't half as bad as I expected them to be. I have a BKP Cold sweat I might put in this at some stage.
Here's a few pics I took. The camera I own is useless and the weather was too poor to go outside so this is the best I could get. It's a really hard guitar to picture, the body and inlays are hard to capture properly.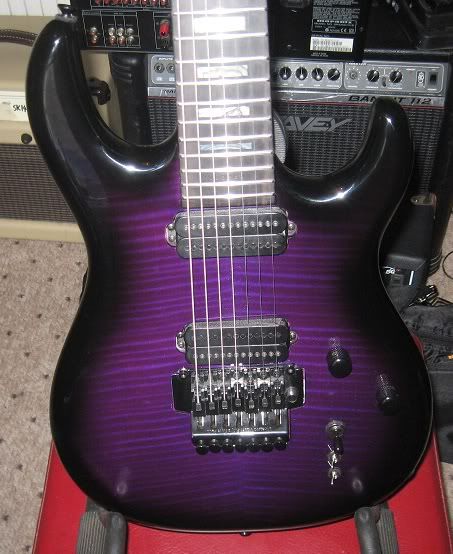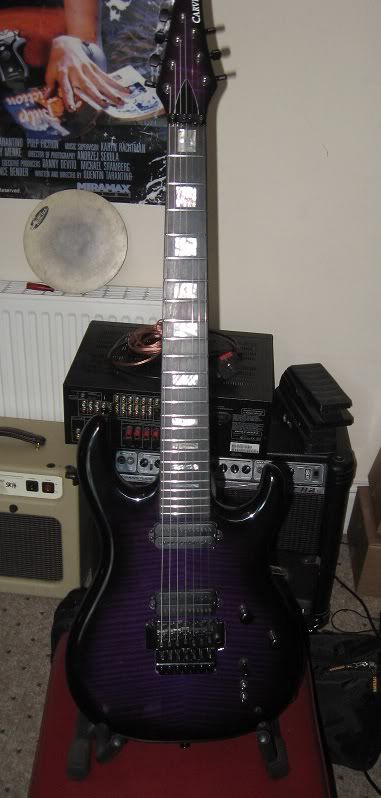 I grabbed a few of the other guitars that I had in the house and took a quick group picture.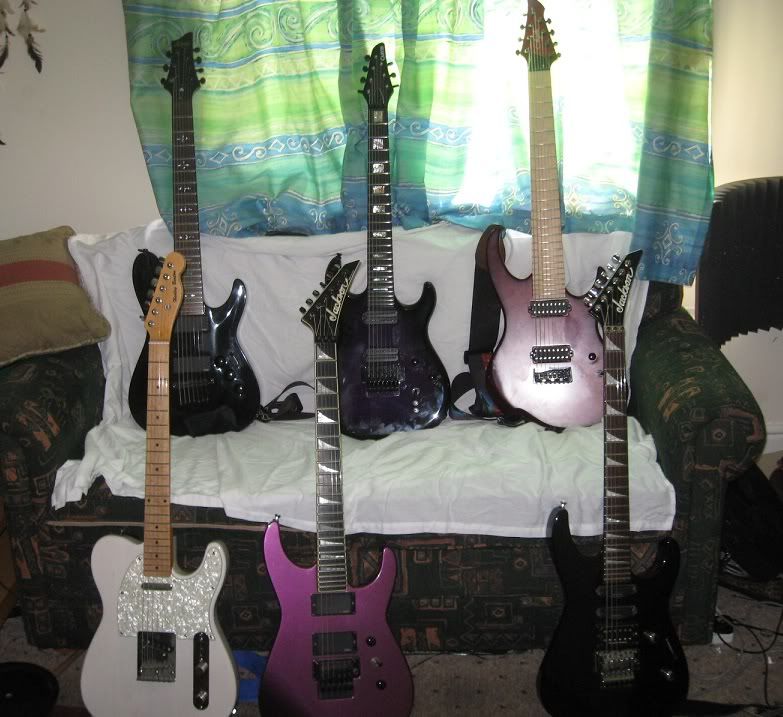 There was a few photographers at the gig last night, here's a few pictures one of them took during our set. They are all of me playing the Carvin except the last one. That is me playing my Intrepid during a priest style moment where me and the bassist fret each others instruments. It was a cool picture so I said I post it!