So I have had a build going with Strictly 7 for a bit now. It is pretty close to being done.
As you can guess...it has a bit of a tele influence in it's styling.
S7 Cobra - bolt on
Swamp Ash body
Flame maple neck
Macassar Ebony fretboard
25 Stainless Steel frets
26 3/16 scale
20" radius
Hipshot fixed bridge
BKP Painkiller bridge, Coldsweat neck
Black hardware
Silver w/ Blackburst
Quilt Maple pickguard (a black pickguard is also being thrown in so I can choose which I like better. I didn't upload the picture of that though)
On to the pictures! It will only have a single volume and a 3-way toggle. The 3 way is going in that bigger hole up top and will be under the pickguard. The blackburst isn't on the body in these shots. It was just shot last night. The clear and final buffing will happen in the next week or so. Then it is onto final assembly!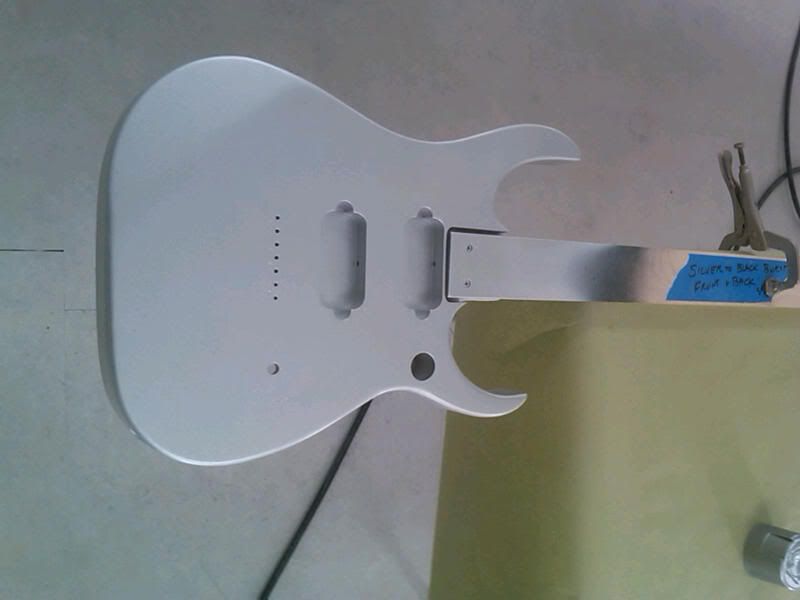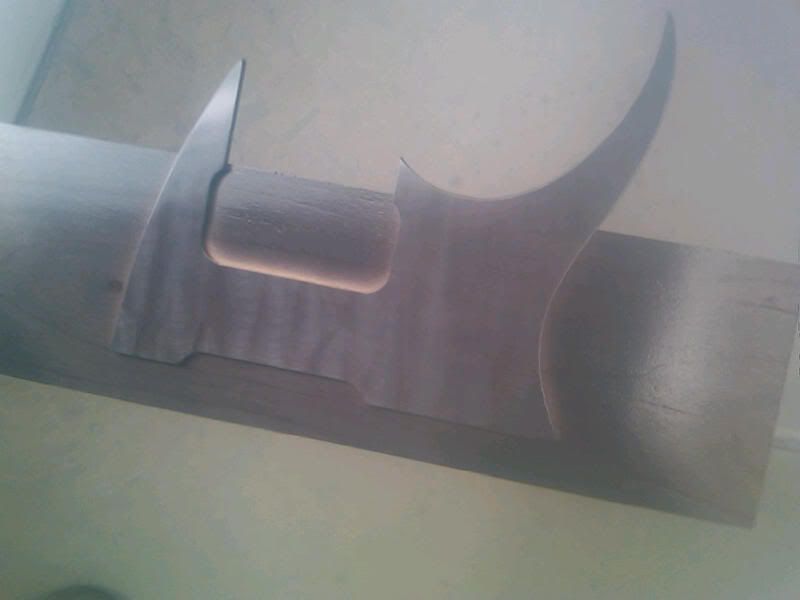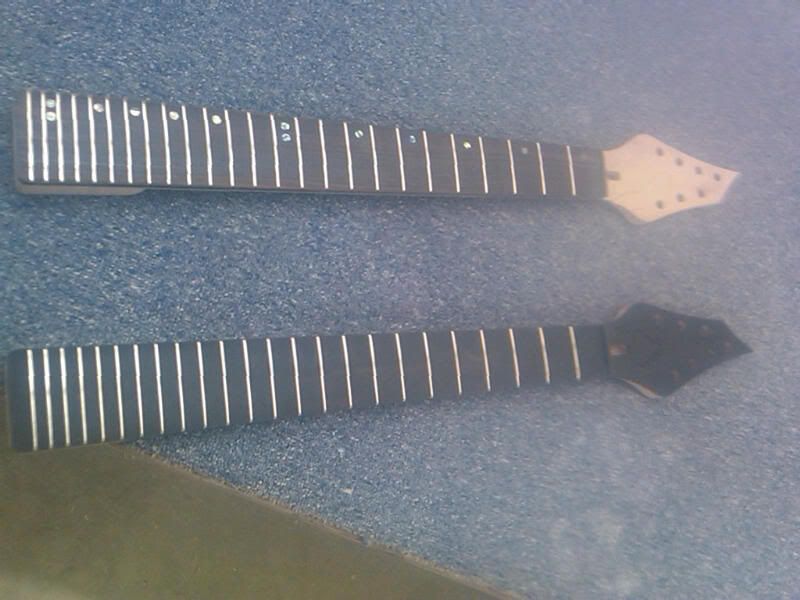 The top neck is mine.