Found this on eBay for ridiculously cheap. Pretty much the exact Warhead I would have ordered from Warmoth myself. I've been wanting a "hot fusion" axe for awhile, and this would seem to qualify.
--24.75" scale
--7/8 sized alder body
--"standard thin" neck profile - very Jackson-like
--10-16" compound radius
--stainless steel frets
--Wilkinson trem
--Schaller locking tuners
--Duncan Custom & 59 pickups
Here are a few pics. None of them show off the great pearl white finish very well.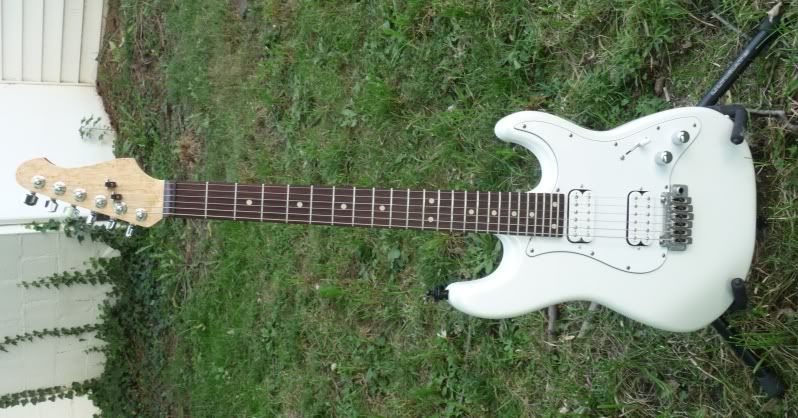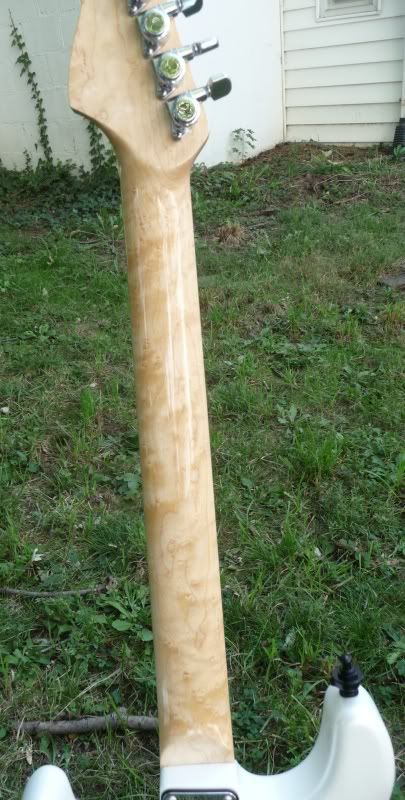 The guy who ordered this had it professionally put together, and whoever did so did a great job. I'm not entirely sure whether this has a TB-5 Custom in the bridge, or whether it's the TB-11 or TB-14 (they're all "Customs"). It doesn't seem as trebly as the TB-5 in my Soloist Pro, but then I have this pickup screwed down pretty far. I'll probably end up replacing it with a Pearly Gates, since I want to use this mostly for fusion. The 59 in the neck sounds great, and I normally hate that pickup. The seller also included a spare HSS pickguard, so I could change this around if I wanted.