Hey guys! My Strandberg has finally arrived!
The Specs:
Lightweight Swamp Ash Body
Curly Claro Walnut Top with Rosewood Veneer
Birdseye Maple Fretboard
24.75-25.75 scale with neutral point around the 6th fret.
24 Medium/High Stainless Steel Frets
Luminlay Side Dots with compensated positioning for the Fanned Frets.
Belly Carve and Arm Bevel (for comfort)
Lundgren M7 Set
EGS Series 3 Fixed Bridge in Red
Hard Rock Maple Neck with Mahogany and Carbon Fiber laminates.
1 Vol no Tone
3 way mini switch for the pickups.
Here are the pics: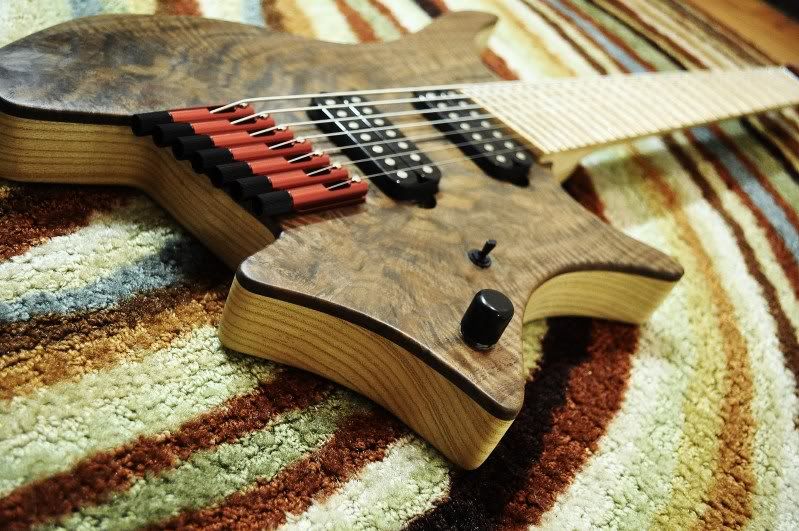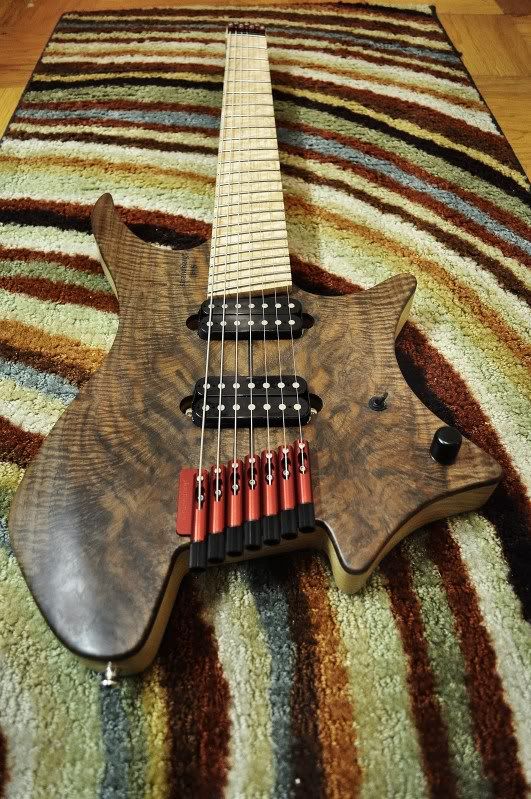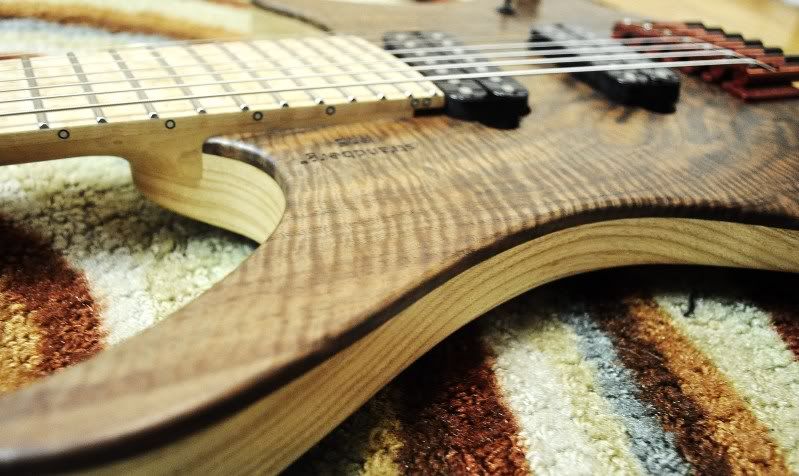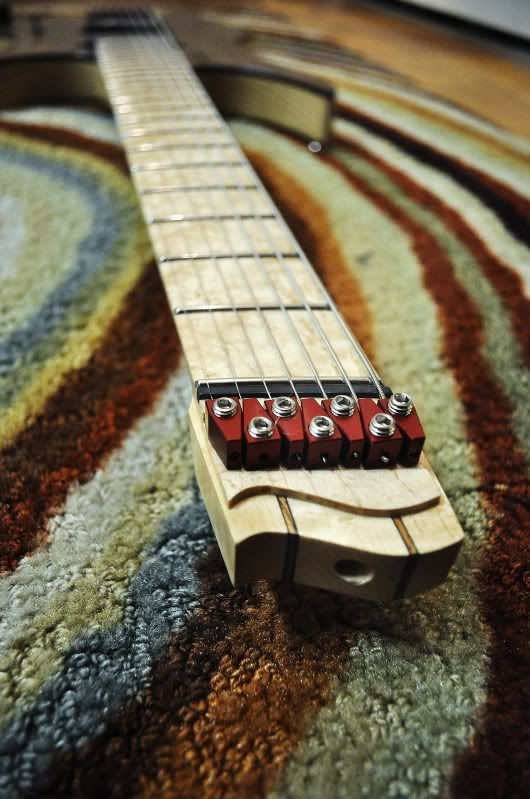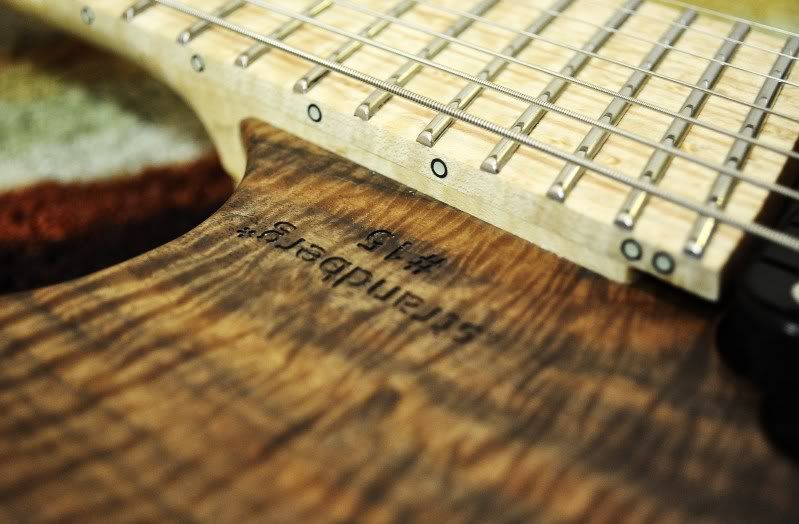 My Inital Thoughts:
Incredibly lightweight and one of the most acoustically resonant solid body guitars i have ever heard. I had asked for a slightly enlarged control cavity to act as a chamber, and i think this helps. The Walnut top is absolutely gorgeous and yet allows the guitar to maintain a somewhat understated look for as unique a design it has, and the Birdseye fretboard contrasts the body beautifully.
This guitar arrived with quite possibly the BEST setup i have ever experienced on a 7 string, the notes sustain incredibly despite the action being very low. It feels very effortless to move around.
The guitar has a very midrangey and tight character to it, it has the attack you would associate with alder and basswood, but a fuller low mid area which is always welcome, especially when palm-muting chords. Im digging the sound of it a lot so far!
I have only just started playing it, so this is all i can say thus far, but ill update with some clips/vids if i have time before our 2 dates with Dream Theater, and i do plan on using it live at those shows as well, so i can give some feedback on how i like it as a live instrument (which is what i mainly want to use it for!) But i have high hopes for it!