I've had this thing for like 6 years, maybe? It's pretty cool, because it's lit and has mirrors and shit. But it is HEAVY! My buddy who helped me move it in said that he will never help me move it out.
I usually do a rotation of guitars to change the scenery.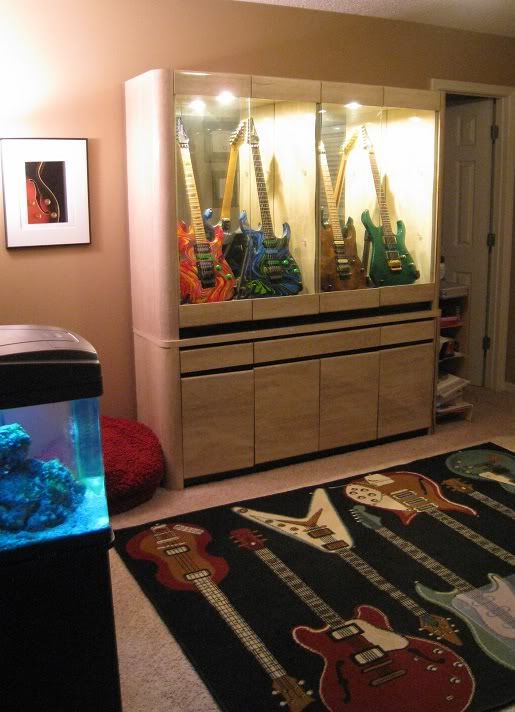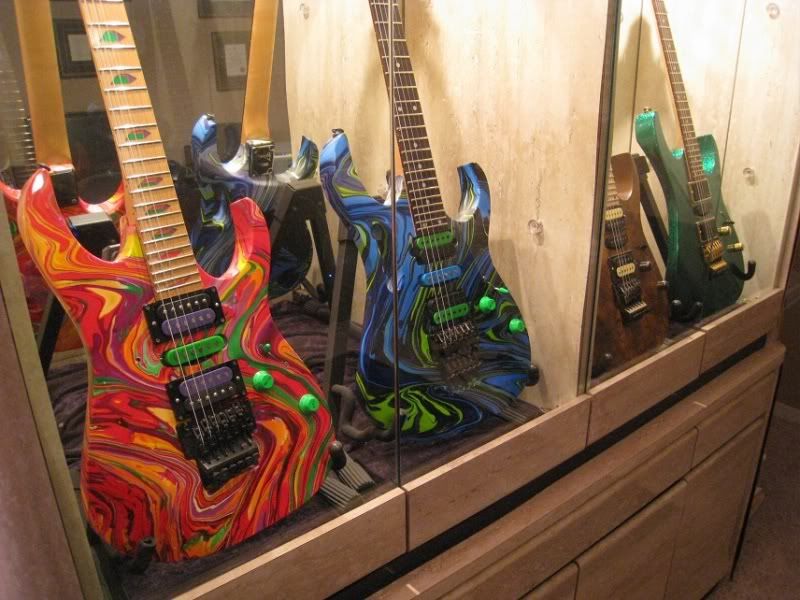 My girlfriend did some tissue paper and plush velvet shit underneath, and it actually used to look pretty cool a long time ago. I think I need to spruce it up a little...